Are you dreaming of a Gulf Coast camping getaway? Whether you have to have water and electricity when you camp, want to park your RV, or prefer a primitive site? Do you park your RV? No matter your preferences, you are sure to find a beautiful Gulf Coast camping spot.
Camping on the Gulf Coast is a great way to stay within walking distance of a gorgeous beach without breaking the bank at a beach hotel. Here are some of Trekaroo's favorite spots to camp on the Gulf Coast:
10 Awesome Places to Camp on the Gulf Coast
Gulf Coast Camping in Florida
1. Fort Pickens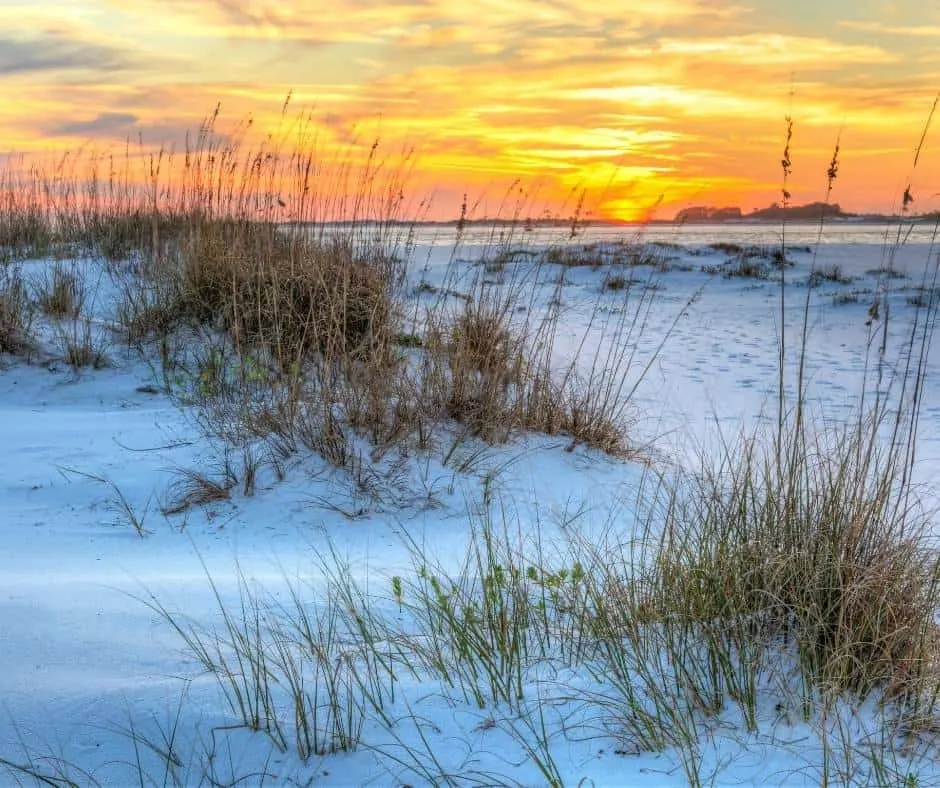 The Ft. Pickens campsite is located on the Gulf Islands National Seashore. While the campsites are not directly on the beach, the water is just a short walk across the street.
Here families can visit the largest of four forts built to defend Pensacola Bay. There are full moon walks, ranger-led programs, and a camp store to pick up necessities.
2. Camp Gulf in Destin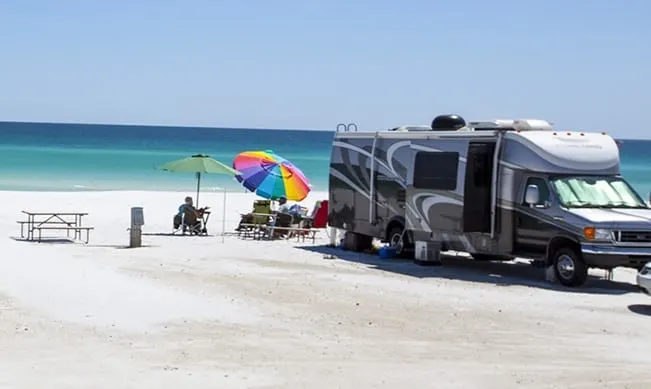 Located in Destin, Camp Gulf is a private camp site provides tent and RV spots as well as fully equipped cabins.
There are pools, a fitness center, laundry facilities, and more. This is luxury camping right one the water. You can park your RV right on the sand.
The resort's cabins have fully equipped kitchens, living area, bedroom, full bath and a sleeping loft. They can sleep up to four adults and four kids.
for on-site activities you can try your hand at fishing at the casting lake and relax beachside while the kids splash in the water. Paddle boards, golf carts, and pedal carts are available to rent.
Here are our favorite things to do, see, and eat in Destin, Florida.
3. Grayton Beach State Park
Grayton Beach State Park is a perfect alternative to the pricey hotels and resorts located in this area.
There are cabins available for daily or weekly rent if you don't want to camp in a tent. There is also a full 59-site camping facility with water, electricity and restrooms with hot showers.
There is a 4.5-mile hiking/biking trail through the park's forest but most of the park's attractions are water based.
You can rent a canoe or kayak and paddle Western Lake, fish on the lake or in the surf, go boating, or swim and play at the shore.
Explore more of the state! Here are the 10 Best Things to do in Florida with Kids.
4. St. Andrew's State Park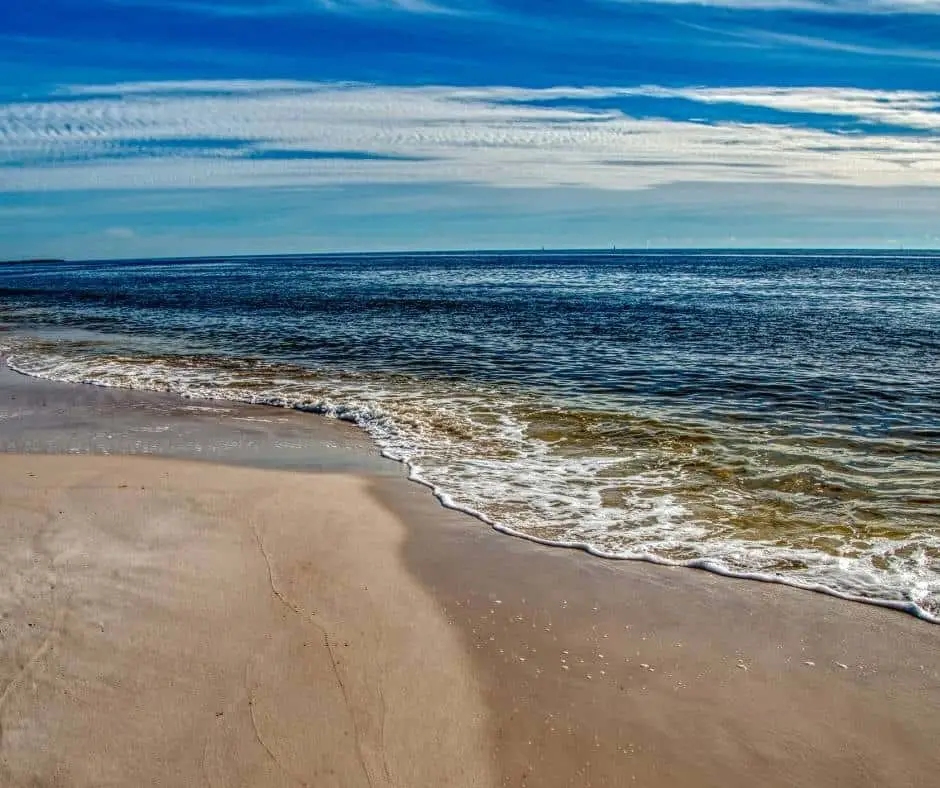 St. Andrew's State Park is a full facility campsite on the beach away from the tourist area of Panama City Beach. It is a fun place for swimming, snorkeling, and surfing.
The campground has 60 sites in the pinewoods near Grand Lagoon. They do accommodate tens or RVs up to 45 feet in length.
There is a shuttle boat that leaves from St. Andrew's to Shell Island. Shell Island can get crowded and hot in the summertime so be prepared with water and sunscreen.
Heading into town? Read our guide to Panama City Beach, Florida.
5. St. George Island State Park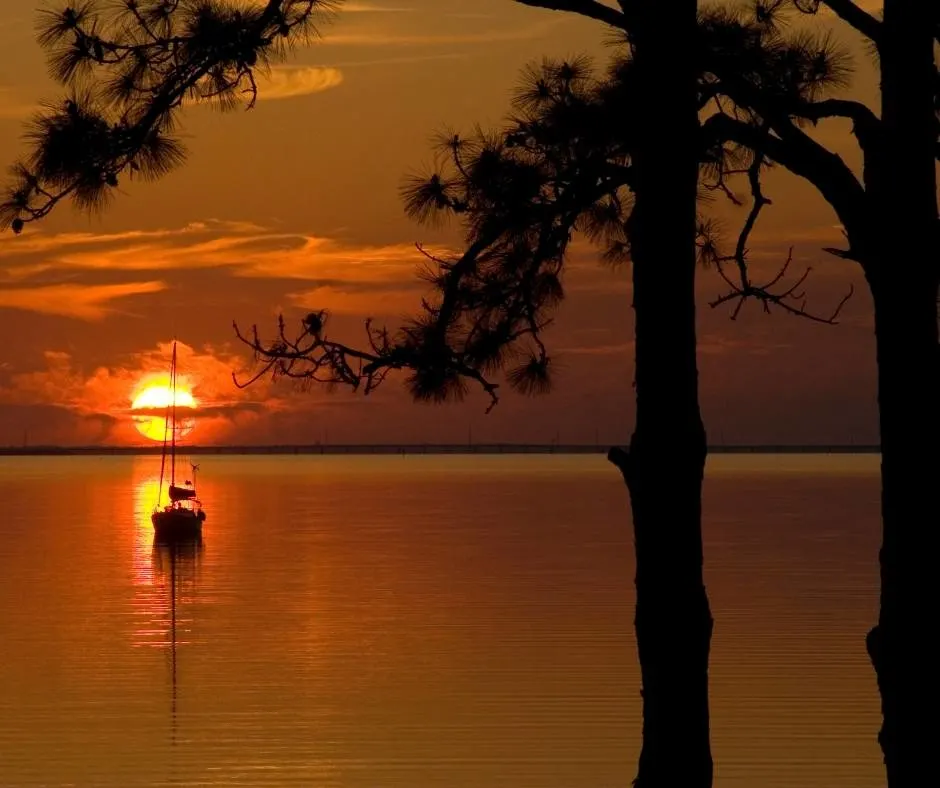 Dr. Jillian G. Bruce St. George Island State Park is an undeveloped island with the Gulf Coast on one side and Apalachicola Bay on the other. Biking, birding, hiking, boating, swimming , shelling, stargazing, and even geocaching are popular activities at this beautiful state park.
The full facility campground is behind dunes and is not located directly on the water. The water is only a quarter mile away. There are 60 sites that accommodate tents and RVs up to 43 feet in length.
There is also primitive camping available which can be reached via a short hike or paddle to the campsite. Each of the two primitive sites allow up to 12 people.
6. Cayo Costa State Park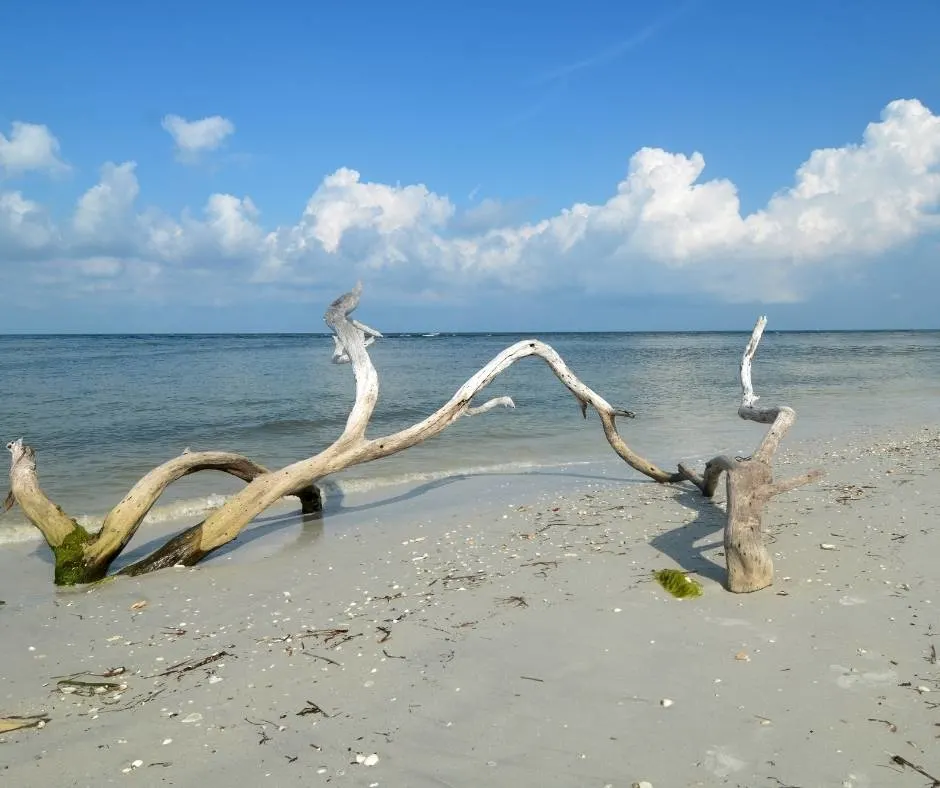 Want to really get away from it all? Cayo Costa State Park is located on a barrier island and is accessible only by private boat or ferry.
The island has nine miles undeveloped shoreline, making it a great place for swimming, snorkeling, shelling, and even manatee spotting! Sea turtles nest on the island May through October.
Cayo Costa has several natural trails which are nice for walking or biking in the island's interior.
There are 30 sites for tent camping near the beach. Boat camping is also an option at the bayside park dock.
Gulf Coast Camping in Alabama
7. Gulf State Park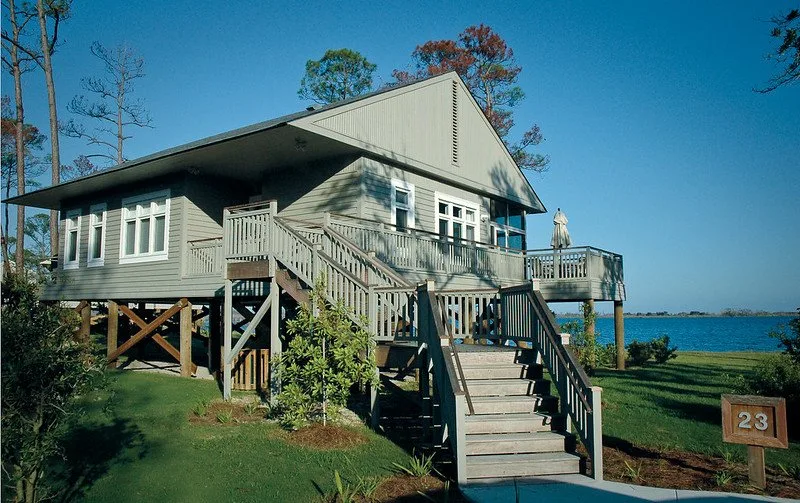 Gulf State Park should satisfy even the most reluctant of campers! There are cottages that have three bedrooms, three bathrooms, screened in porches, a full kitchen, television, and more. There are also cabins that sleep six with screened porches, full kitchens and television.
If you want to stick to the more reasonably priced tent camping, there are plenty of sites located only 1.5 miles from the Gulf beaches.
Visiting the beach isn't the only thing to do here. You can golf, hike, fish, visit the Nature Center, and wander the Gulf State Park Pier.
Here are our favorite things to do in Alabama with kids.
Gulf Coast Camping in Mississippi
8. Buccaneer State Park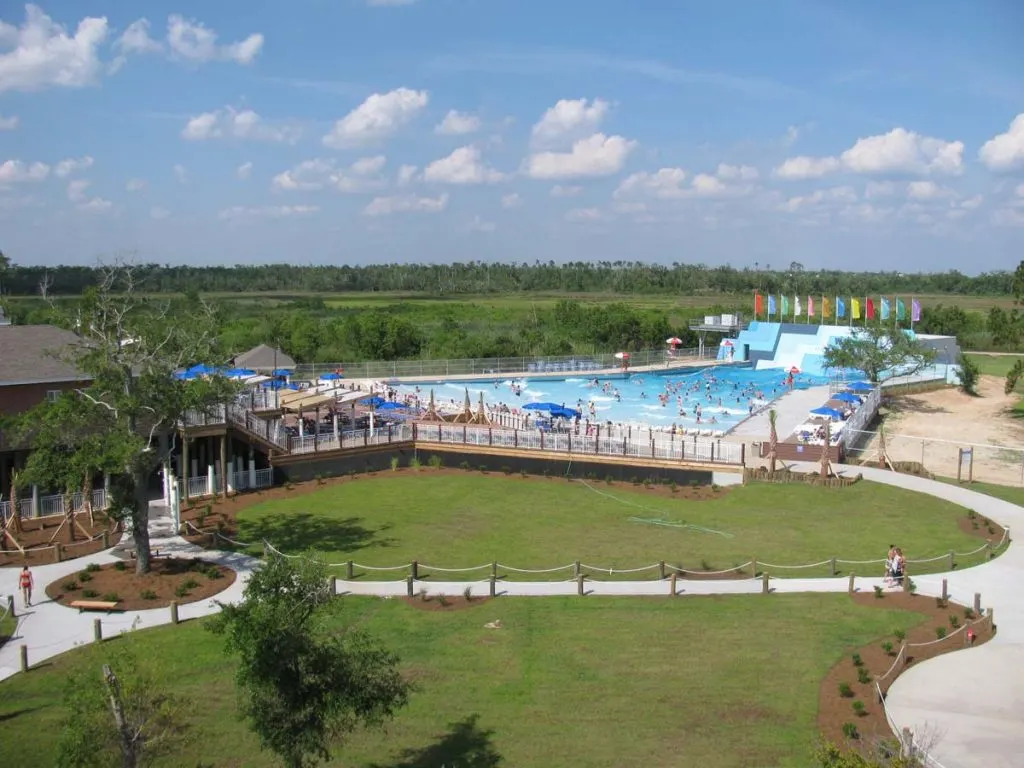 Have you ever heard of a state park with its own water park? Completely destroyed by Hurricane Katrina, Buccaneer State Park has been completely rebuilt and is better than ever!
The park is located in Waveland, Mississippi and is bordered by the Gulf of Mexico on one side and marshlands on the other.
Buccaneer Bay, is a 4.5 acre waterpark onsite that kids will love. There will also enjoy a playground, disc golf, pool, and the nature trail.
The park has 206 premium campsites with full amenities and 70 basic campsites (they still have water and power but no sewer) on a grassy field overlooking the Gulf. All sites are for RVs or tents.
Discover the best things to do on a Mississippi family vacation.
9. Davis Bayou Campground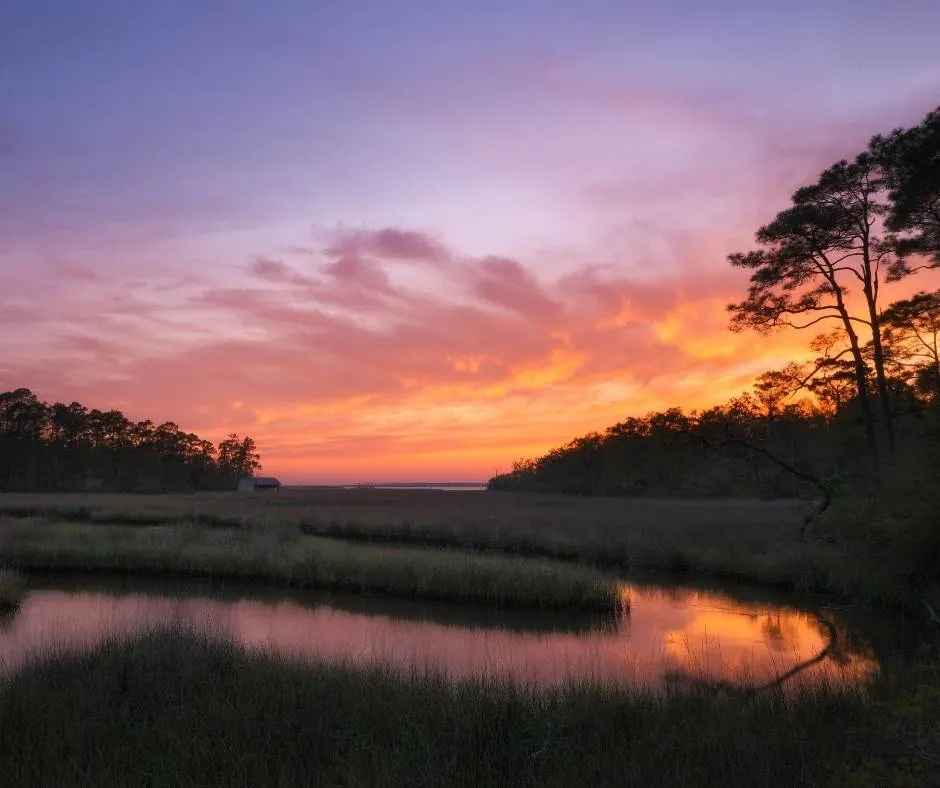 The Davis Bayou Campground is located in the Mississippi District of the Gulf Islands National Seashore. Camping is inexpensive and open to tents and RVs on 52 sites. Sites are in a shaded woodland near Davis Bayou.
Explore the Gulf Islands National Seashore, tour Fort Massachusetts, and attend a Junior Ranger program so your kids can earn a coveted Junior Ranger badge.
This spot is known for having some of the best swimming beaches along the Gulf, and is also a good spot for fishing and boating.
Gulf Coast Camping in Louisiana
10. Grand Isle State Park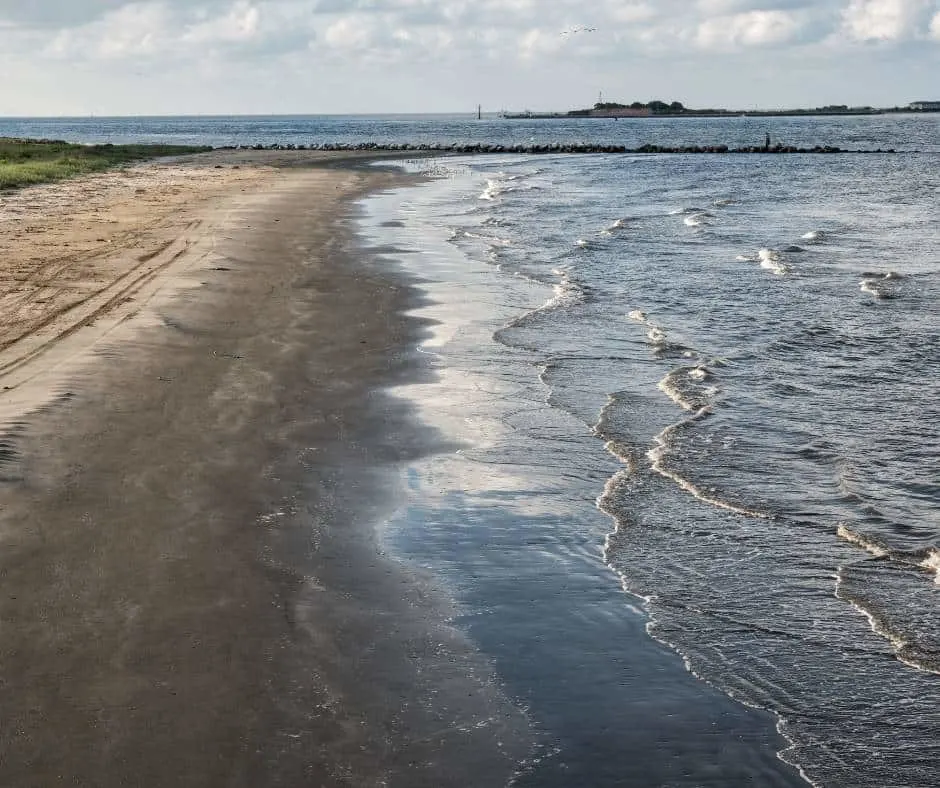 Great gulf camping can be found in Louisiana as well! Grand Isle State Park is known for being an especially great spot to fish.
Speckled trout and redfish can be caught be surf fishers but the fish that attracts the most visitors is the tarpon. Every, July, thousands of fishermen compete to catch these fish which are especially prolific in the waters off Grand Isle.
There are several fishing charters in the area which will take you out into deeper water to catch all sorts of fish like tuna and wahoo.
Beyond fishing, Grand Isle State Park is also a good spot for swimming, sunbathing, birding, and crabbing.
This campground has 49 premium campsites with RV hookups and 14 beach tent campsites.
Plan your Louisiana vacation! Here are 10 great things to do in Louisiana with kids.
Jennifer Close loves to travel with her two children and blogs about her adventures at Two Kids and a Map.