Dreaming of a Scandinavian getaway? As a U.S.-born girl with Norwegian blood, a vacation to Norway had always been on my dream list. My dreams became a reality when my family spent one week exploring Norway and discovered all the fun things to do in Oslo with family!
The country's capital city of Oslo may be Norway's version of a metropolis, but the city is actually quite small by U.S. "big city" standards. It is super clean, green, and traffic is nonexistent.
In many ways, Oslo reminded me of a much smaller, quieter version of Vancouver, Canada. The people are beautiful, both inside and out. It is quite obvious that Oslo natives take great pride in their bright and charming hometown and are quite happy to have you visiting.
While Norwegian is the primary language in Norway, we found that nearly everyone we encountered in Olso spoke English which made it very easy to communicate and navigate the city.
One of the many perks of visiting Oslo in the summer is being able to take advantage of the midnight sun. It was so nice to enjoy late night (but still sunny!) walks along the water or in the park surrounding the Royal Palace. Sunshine at midnight never got old!
Look for current hotel deals in Oslo. As a Booking.com affiliate Trekaroo is thrilled to be able to offer its readers the lowest rates.
Norway Family Vacation- Getting to Oslo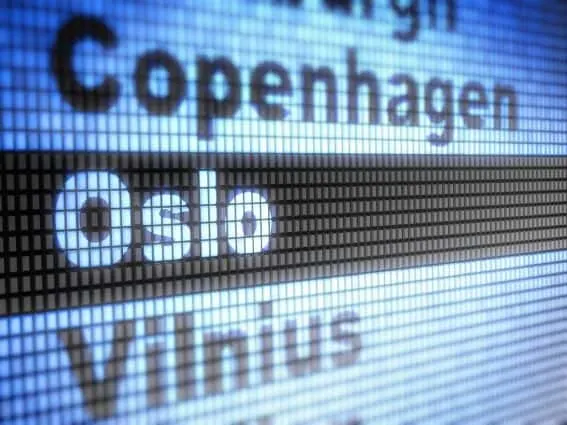 There are several flight options from the U.S. to Oslo. I was pleased to discover that Norwegian Airlines offers direct flights from the US on their Dreamliner 787 airplanes.
Our direct flight from Los Angeles was super convenient and enjoyable. My only complaint was that the food was pretty subpar. I suggest packing snacks.
Note: Some airlines have temporarily haulted direct flights from the US to Oslo due to Covid-19. We expect many of these flights to return in the summer of 2022. There are still several options available with one stop.
The Oslo airport is 45km from the city center. Taxis are very expensive (expect to pay close to 720kr or $90) so unless you have more than three people in your party and can find a taxi that will fit all of you plus your luggage, I suggest taking a train.
The most convenient option is the shuttle train, Flytoget, which is both easy to take and direct. It runs every 10 minutes (5:35am to 12:35am daily) and arrives in the city center in 20 minutes. A one-way ticket is NOK 160 (~$20).
The least expensive way to reach the city center is to take the regional train that connects the airport with Oslo S (the main railway station) with a price of NOK 82 (~$10). Keep in mind that once you reach the city center, you may still need to take a short taxi ride to your hotel, depending on where it is located.
Good to know: Norway is not in the Euro Zone. The country's currency is the Norwegian Krone. At time of publication $1 USD was equivalent to .11 NOK. Check sites such as XE.com for current exchange rates.
Fun Things to do in Oslo with Family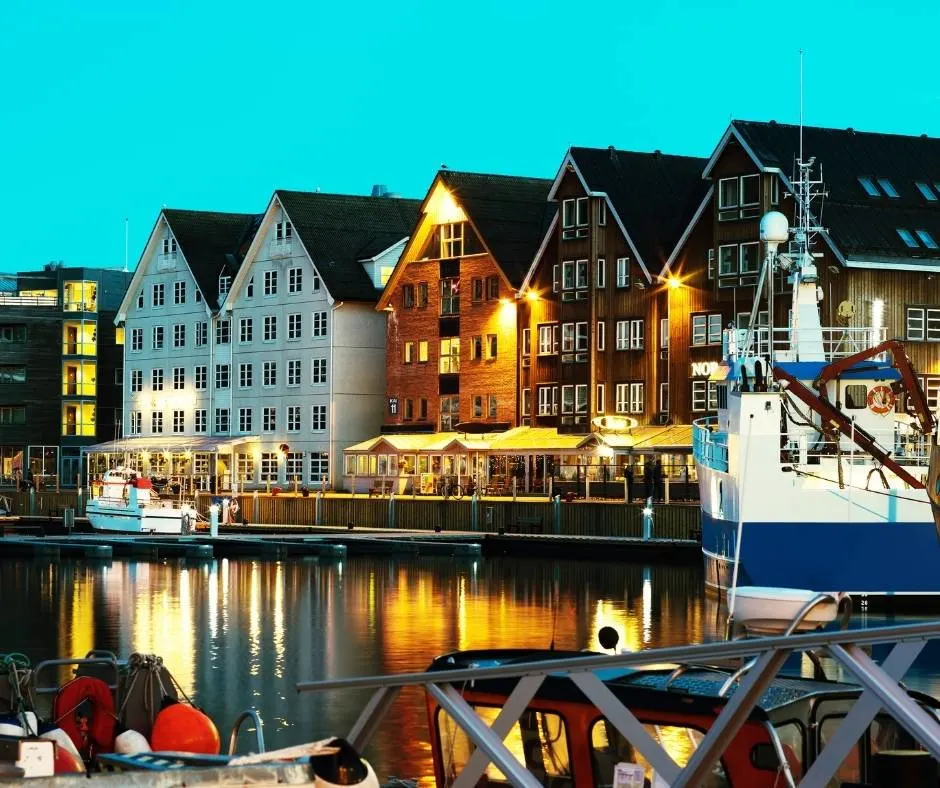 If you want to get the most bang for your buck, I suggest picking up an Oslo Pass. These passes get you into various attractions around the city and give you free public transportation within zones 1 and 2 (around the city center).
They are a great value for families who want to visit several attractions within a 24, 48, or 72 hour period. Prices range from about $40 (24 hours) to $70 (72 hours) per adult and $20 (24 hours) to $37 (72 hours) per child. The pass can be purchased online or via the Oslo Pass app. All of the attractions listed below are included in the Oslo Pass unless otherwise noted.
Don't forget to continue your exploration of Norway. Check our our guide to visiting Norways fjords and well as things to do in Bergen, Norway.
Visit an Oslo Art Museum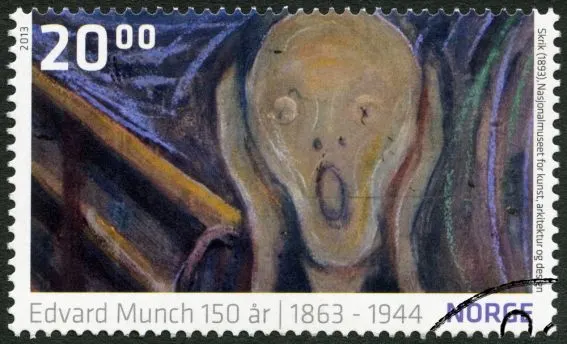 If you have a child with a true passion for art, they will likely enjoy a visit to the International Museum of Children's Art with exhibits created by children from more than 180 countries. Music and art workshops take place at the museum throughout the year.
Oslo is also home to the Munch Museum which houses the world's largest collection of Edvard Munch's works, including "The Scream."
Learn About the Famed Kon-Tiki at the Kon-Tiki Museum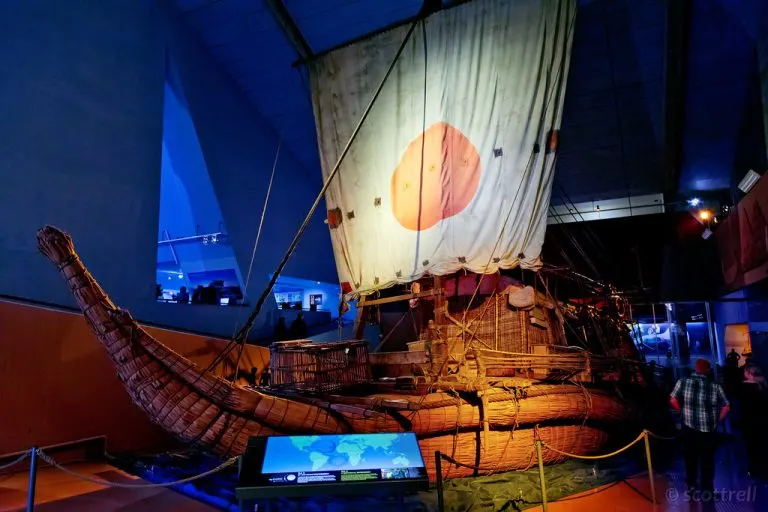 Located next door to the Polar Ship Fram and the Norwegian Maritime Museum, the Kon-Tiki Museum is worth a quick visit if you have the Oslo Pass.
Thor Heyerdahl and his reed raft named Kon-Tiki became world-famous in 1947 when he crossed the Pacific in this vessel designed to replicate primitive designs. The original Kon-Tiki is on display and an interesting film on the boat and its journeys is shown daily at noon.
Climb Aboard the Polar Ship Fram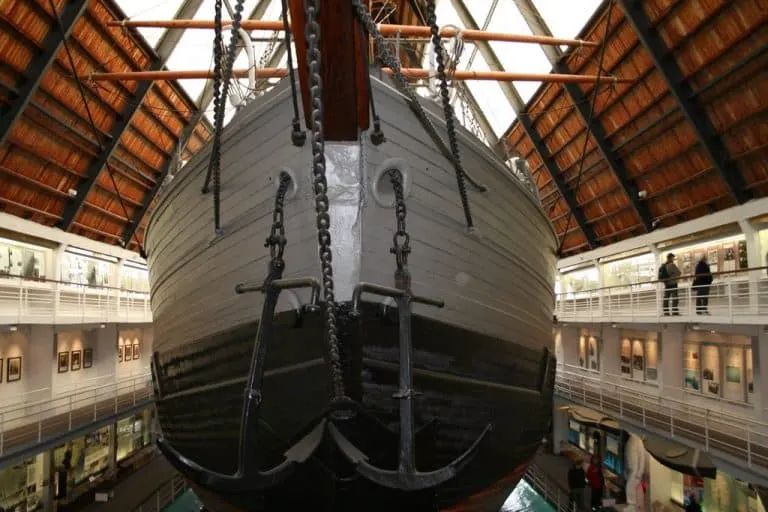 While my family was not too impressed with the Norwegian Maritime Museum (I'd skip it), we did really enjoy the museum housing the Polar Ship Fram.
We loved the experience of stepping onboard to get a first-hand look at what life onboard an actual polar exploration ship was like, especially with the Northern Lights in reproduction overhead. We learned about polar exploration via a short film, tested our strength while attempting to pull a polar expedition sled simulator, and experienced the super-cheesy-but-fun polar room.
Trekaroo Tip: There is an ice cream stand next to the Polar Ship Fram and Kon-Tiki Museum serving very tasty treats.
See 1000-Year-Old Ships at the Viking Ship Museum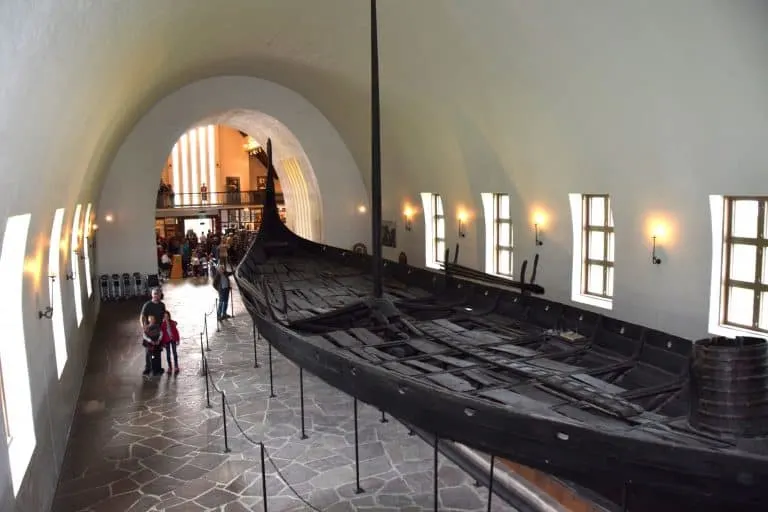 You can't come to Norway without experiencing a bit of Viking history! The Viking Ship Museum is home to 1100-year-old Viking burial ships that are in pristine condition.
Their incredible preservation is a result of spending thousands of years buried in their mound graves around Oslo Fjord before being unearthed just 100 years ago.
The Vikings buried these ships with everything one might need for the afterlife including horse carts, agricultural tools, shoes, cooking utensils, dogs, and even an ox. Many of these items are on display in the museum.
The carving and design of the ships are phenomenal, a true testament to the skill the Vikings possessed. The small fishing boats on display were the very inspiration for the boats in the harbor in the movie Frozen.
Head to the Nobel Peace Center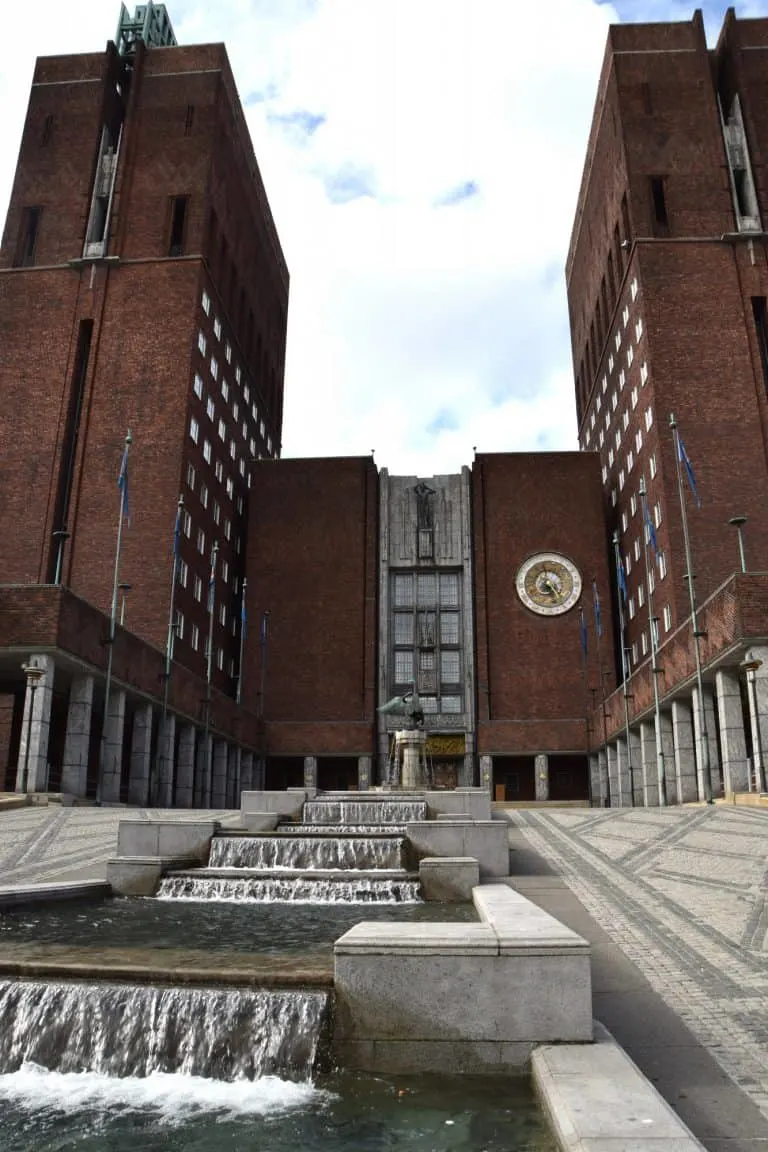 Not to be missed is the famed Nobel Peace Center which features exhibits about the peace laureates and their work. It just feels special to walk the same grounds as some of the most respected and influential people on the planet. There are activities available for children.
Also, do not miss a visit to Oslo City Hall which is a short walk from the Peace Center and where the Nobel Peace Prize is presented every year on the 10th of December.
Get Hands On at the Incredible Norwegian Folk Museum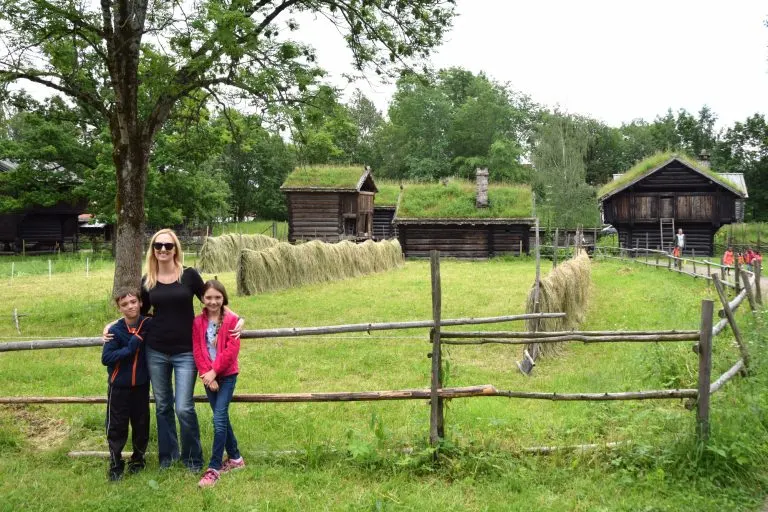 Visiting the Norwegian Folk Museum is one of my absolute favorite things to do in Oslo wiht family. This open air museum which immerses visitors into the culture and history of Norway houses buildings from different regions of the country which are arranged into small villages.
I fell in love with the elevated sod-roofed houses, intricately carved stave church, and distinctive short-maned Fjording horses which looked like they were out of a fairytale.
Costume-clad guides perform folk dances (and encourage children to join in on the fun), tend to farm animals, and bake traditional lefse (flatbread) on an iron "takke" over red hot embers. Families will love that exhibits are hands-on and approachable. Kids will also appreciate that there is plenty of room to run around and a playground to enjoy.
The museum is home to a nice cafe serving tasty sandwiches, coffee, and desserts at reasonable prices. If you visit Oslo during the Midsummer celebration- and I highly suggest that you do- be sure to visit the museum for its kidcentric Norwegian Midsummer Night Celebration. Food, live music, a children's parade in national costume, and plenty of fun await.
Good to know: Many of Oslo's best museums including the Norwegian Folk Museum, Polar Ship Fram, Kon-Tiki Museum, and the Viking Ship Museum are located on the charming Bygdøy Peninsula which is easily reached by a short but scenic (and free with Oslo Card) ferry ride from City Hall Pier 3.
There are two stops- one by the Viking Ship Museum and Norwegian Folk Museum and the other by the Kon-Tiki and Polar Ship Fram. There is an easy to use (and also free with Oslo Pass) city bus which runs frequently between the two museum hubs.
If you prefer there is also a bus that goes from Bygdoy Peninsula back to City Hall. The bus system is easy to use and locals are happy to help should you have any questions. I recommend taking the ferry out to the island and the bus back since the bus runs more often.
Stand in Front of the Norwegian Royal Palace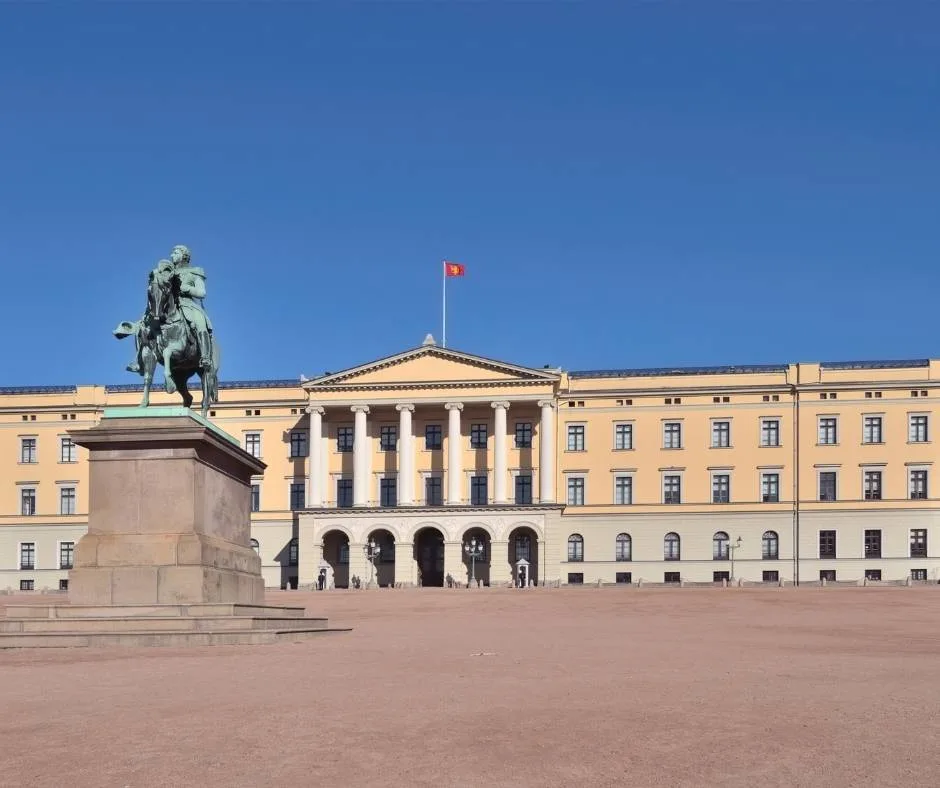 I trace my roots way, way, way back to Norwegian royalty, so it is no surprise that my family's first stop on our Oslo adventure was the Royal Palace.
Built in the early 1800s, this 173-room residence may not drip with the same opulence as the Palace of Versailles, but I assure you, it would suit me just fine if I could ever convince them to let me stay.
I was surprised at how close we could stand next to the palace and how little security was visible; just one lone guard in occasional ceremonial march. It was a nice reminder of how it is safe, casual, and welcoming in Norway. Guided tours (in English) of the palace are available during the summer months.
Explore Akershus Castle, an Inspiration Behind the Castle in Frozen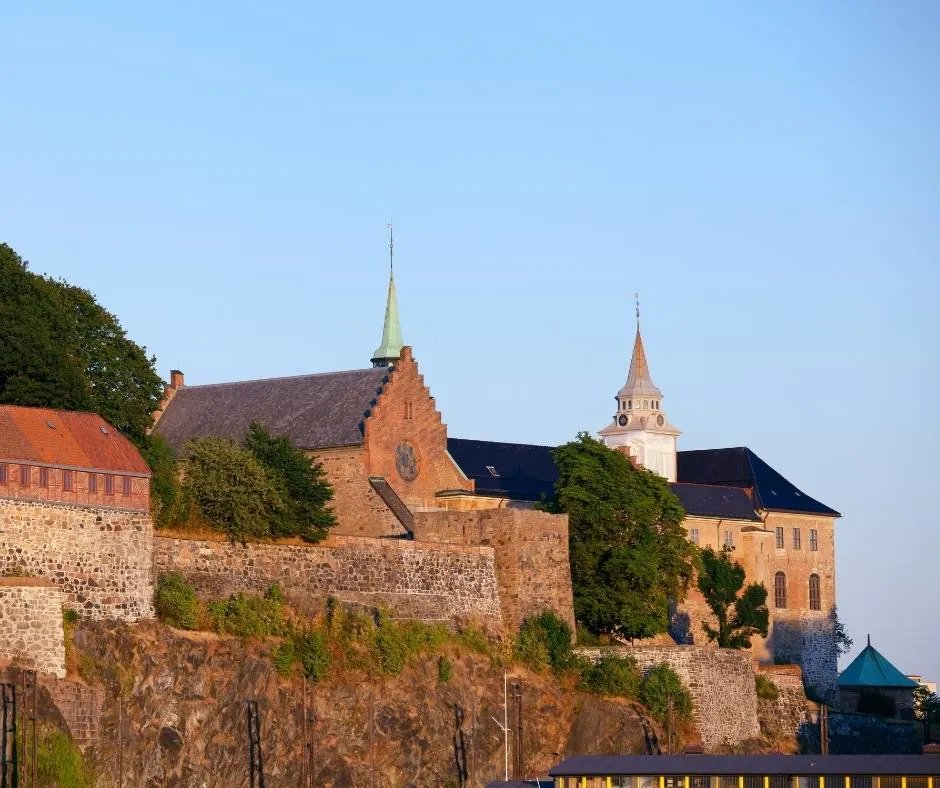 If you are looking for a glimpse of Nordic medieval aristocracy, the Akershus Castle is your best bet. Built in 1299, this castle has served as both a royal residence and fortress.
The views from the grounds of the Castle out towards the water are quite lovely. Tours of the castle, including the Hall of Olaf V which served as inspiration for the main hall in the castle of Arendelle in Frozen, are available.
Check Out the Holmenkollen Ski Jump and Simulator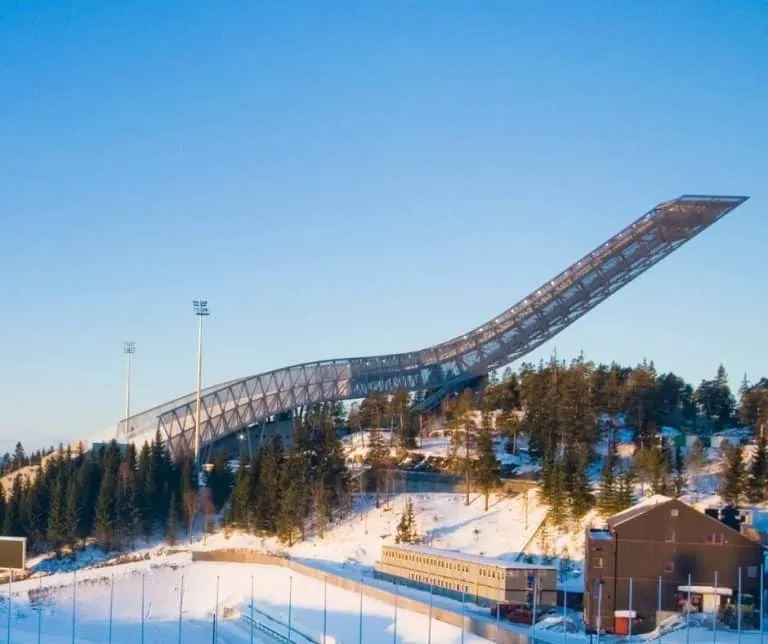 Anyone who has watched Norway dominate the Winter Olympics knows that skiing is an important part of the country's culture and identity.
Have you ever watched daredevils launch themselves from ski jumps and wondered what that must be like? You can get a taste for the experience at the Holmenkollen ski jump and its state-of-the-art ski simulator.
Views from the top of the jump extend out over the city fjord, and beyond. Admission to the ski jump is free with an Oslo Pass, but the ski simulator is an extra cost. A 20% discount is afforded to Oslo Pass holders.
Look for the best hotel prices in Oslo
Food and Dining in Oslo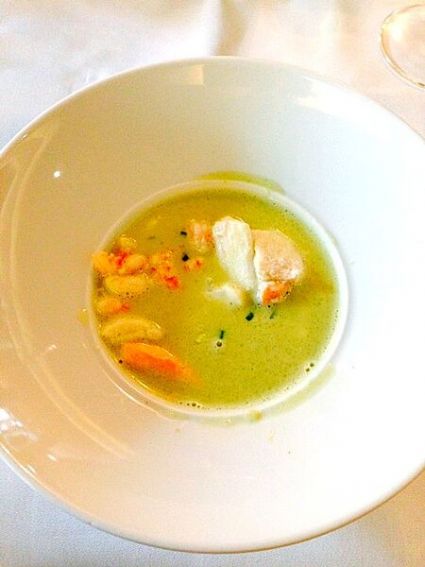 There is no way around it- food in Norway is expensive. My family quickly learned some tricks on how to bring our costs down.
First, always eat a full breakfast at the hotel. Many hotels allow you to pack a lunch from the breakfast spread (which does include plenty of lunch options) for a reasonable fee. Check with your hotel to see if this is an option. There are plenty of green spaces in Norway that are perfect picnic spots.
Another nice option is to take advantage of the long and beautiful summer days and pick up a disposable barbeque kit from a market as well as some things to grill. These little kits are readily found and reasonably priced.
Believe it or not, Norwegians make a pretty great pizza! We found a large pizza at Peppes Pizza, a popular chain in Norway, to be an economical option for our family at mealtime.
If you are looking for sit-down dining, there are several options, from TGI Fridays to authentic Norwegian cuisine, along the modern waterfront neighborhood known as Aker Brygge. We enjoyed a nice dinner at Tjuvholmen Sjomagasin, a contemporary waterfront restaurant that specializes in Norwegian seafood.
Where to Stay in Oslo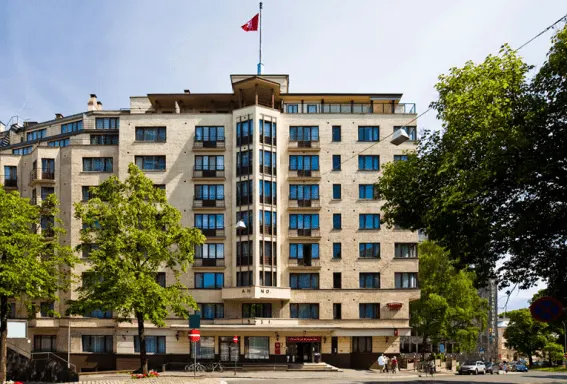 There are several nice hotels in the city center to choose from. We stayed at the Thon Hotel Slottsparken. Located across the street from a lovely park which surrounds the Royal Palace, it was very easy to walk from our hotel to all of the main attractions in the city center.
Standard rooms in Europe are typically small and rarely accommodate our family of four, so we opted for a junior suite which had a pull-out couch bed for our children to share. Thon Hotel Slottsparken has 50 family rooms as well as in-room kitchenettes which are always a plus.
As with most hotels in Norway, our rate included a full breakfast. Definitely take advantage of this and eat a hearty breakfast every morning.
Disclosure: My family was hosted during our Norwegian adventure by Visit Norway. We greatly appreciated the hospitality but all opinions are my own. All images by the author unless otherwise noted.