To tip or not to tip- that is the question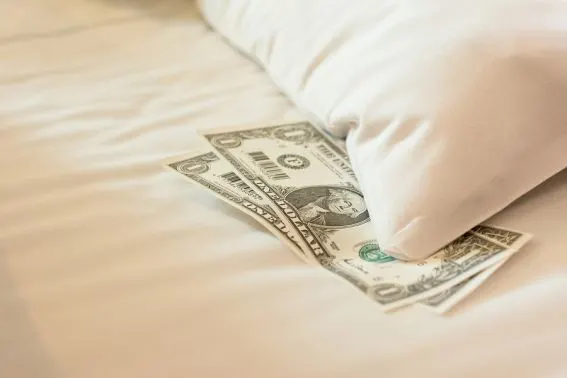 Photo by: Bigstock/elwynn
Many land-based resorts bill themselves as being price inclusive, meaning the quoted rate includes all taxes and gratuities, so it came as quite a shock to me when I realized my bellman was waiting for a tip. Who is covered in the "gratuities" section then? Here are a few tips:
Cruise prices typically do not include gratuities but the convention of tipping is still a complicated one. Some luxury liners discourage tipping altogether while others add a set daily rate/person tipping fee onto your checkout bill. Others still rely on the older method of dispersing envelopes to patrons at the end of the cruise to be filled with cash for various cruise employees (from waiters to porters and beyond). The only way to get a firm answer in advance is to call your cruise line directly and ask them their tipping policies and guidelines. Don't expect every cruise to be the same.
Definitely plan on tipping these service staff, no matter what:

Airport drivers that take you to and from the resort and airport ($1-$2 per bag).
Tour guides for excursions (recommended 10-20% of the tour cost).
Massage therapists for massages and facials (recommended 10-15% of the rate).
Salon stylists for hair styling, manicures, pedicures, etc.. (recommended 20% of services).

Although not required at resorts where gratuities are already included, many guests like to tip for service that goes above and beyond expectations as the yearly wages of employees may differ greatly from yours. Examples include bellman who have handled an entire family's worth of luggage ($1-$2/bag), daily housekeeping staff ($3-$5/night), waiters (15-20% of the bill), and especially liberal bartenders ($1-$2/drink).
Some resorts have a very strict no-tip policy among their employees. Ultimately, the only way to really know this (beyond what is printed on websites) is to attempt to tip.
Securing local currency for tipping is recommended as staff will have to convert their tips into local currency to use. That being said, if you only have USD or CAD, staff will not decline it based on currency. Also, if you feel you might stumble over the calculations from currency to currency while tipping, just stick with your own.
Curious about food? Click NEXT to see if you need to pack snacks and meals for your picky eater (and other great tips)