What is REALLY included in an all-inclusive?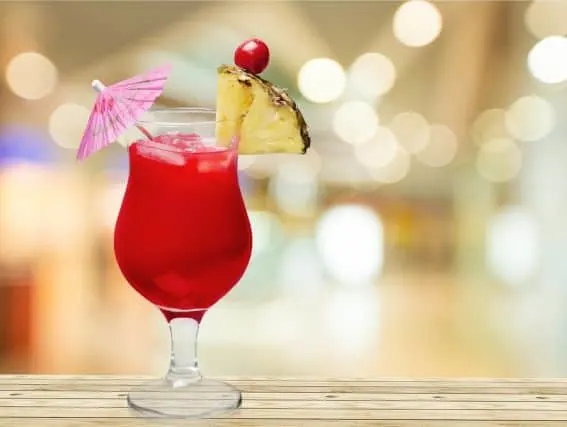 Photo by: Bigstock/billionphotos.com
I have heard so much discrepancy on what is included at an all-inclusive, that the name itself seems to be a misnomer to me. Are beverages included? What about alcohol or premium beverages? Do you pay to use the spa and fitness center? So. many. questions.
All-inclusive rates generally cover all meals, snacks, and use of the property's amenities. Dining options vary at resorts and some have a limitation on how many times you can visit a sit-down, plated dinner vs. buffet.
All-inclusives should clearly state if they include beverages with their meal plans. Most cruises do not include sodas while most land-based all-inclusives do.
Similar to soda, alcohol is typically extra (and overpriced) on cruises. Land-based all-inclusives very frequently include an unlimited supply of alcoholic beverages, although they vary on the details. Sometimes, guests will have to pay for top-shelf or call drinks (where you are calling your particular brand of alcohol) as typically only well liquors and domestic spirits are included with the all-inclusive rates. Many exceptions apply to this, so your best bet is just to inquire with your agent or website directly. Sometimes specialty beverages are offered in a separate area (or to purchase to ship home) to make it easy for patrons to understand what is included.
Unless you've received a specific promotional package, excursions are typically not included in all-inclusive packages. This means you'll need to budget in advance for the offerings onsite, which can be a challenge. Know that a variety of services are available, including direct booking with the resort or vendors who will try to sell directly to you on the not-really-private beaches.
Spa services are not part of the all-inclusive rate, but guests typically have access to the spa area with jacuzzi, sauna, steam room, and other typical experiences. Individual treatments and reserved time activities typically are quite expensive.
Sporting equipment and facilities are generally included in all-inclusive rates, although golfing families will want to pay close attention to the details on this specialty sport (ie. green fees are sometimes included but golfers must pay for a required caddy and cart rental). Complimentary facilities and rentals vary widely but typically include tennis, badminton, archery, basketball, volleyball, and fitness centers.
Watersports without motors are typically included. Kayak rentals, paddleboats, boogie boards, and even windsurfing equipment is often included as part of the daily rate, although motorized activities (JetSki, motorboat rentals, etc…) are almost always extra.
A surprising expense was the use of sand toys at Palladium Punta Cana. I had to purchase toys for my daughter to use, either from beach vendors or the onsite resort store.
Kids Club (typically for ages 5-12) are typically included in the daily rate. Babysitting services for kids outside the age range (or outside the kids club's operating schedule) are extra. Note: some hotels that boast extra activities and opportunities for kids (including shows, games, and experiences) offer these at a priced-per-person rate. If you aren't sure, call to ask.
Depending on the size and specifications of your specific property, multiple levels of all-inclusive may exist. Higher-paying (or club member) guests often gain access to exclusive restaurants and pool use. Verify at check-in if any locations are off limits to restricted guests.
Curious about tipping? Click NEXT to find out if tipping is or isn't covered on your trip.