Tag Archives | Punta Cana
Explore why the Grand Palladium Punta Cana, Dominican Republic is a favorite all-inclusive Caribbean resort vacation for families.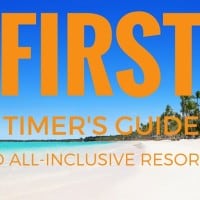 By
Katie Bodell
on
March 1, 2016
in
Atlantic Islands, Beaches, Carribbean, Cruises, Destinations, Explore International Destinations, How do you travel? Explore opportunities by your travel interests, Mexico, Mexico, Caribbean, Island Nations, Tours, We are outdoorsy tree-huggers, We are touristy and have our selfie stick ready!, We want all-inclusive options
First time taking an all-inclusive family vacation? This guide to all-inclusive resorts will help you pack, tip, eat, and relax with your whole family.