Nestled between the Great Salt Lake and the picturesque Wasatch Mountains lies kid-friendly Salt Lake City. Families will be happy to hear that there are many things to do in Salt Lake City with kids.
Since 1847, Salt Lake City, Utah has grown into a metropolis full of history, culture, and unique experiences. In SLC, families can enjoy hands-on museums, animal encounters, living history parks, and so much more! Here are our favorite kids activities in Salt Lake City, along with food and lodging recommendations.
Things to do in Salt Lake City with Kids
1. Travel Back in Time at the This Is the Place Heritage Park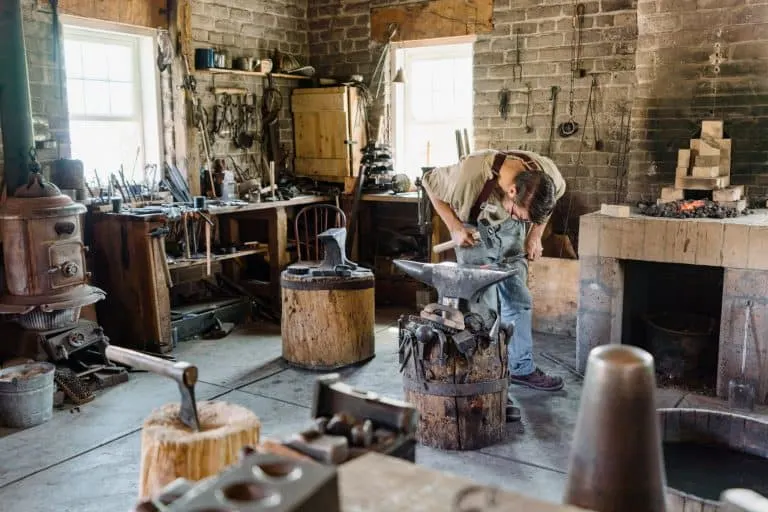 Ever wondered what it would be like to visit Utah over 150 years ago? At This Is The Place Heritage Park, costumed actors roam the recreated pioneer settlement, giving lessons to visitors in the one-roomed schoolhouse, or offering a shave in the barber shop.
The interactive experience invites families to get in on the old-fashioned action with activities like carding wool and pony rides. Bring your own food or eat at the Huntsman Grill onsite, but plan to spend most of a day enjoying the multitude of adventures here.
Trekaroo Tip: Save money on admission to museums by using the Salt Lake Connect Pass. For more info check out our helpful guide: Salt Lake Connect Pass for Families.
2. Learn About Dinosaurs at Natural History Museum of Utah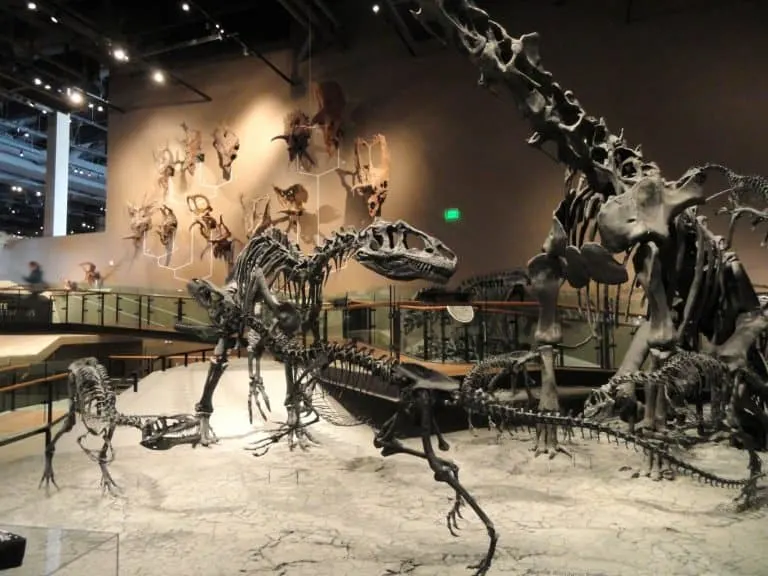 The unique geography and natural history of Utah make the Natural History Museum of Utah exceptionally interesting. Interactive exhibits demonstrate how the topography of Utah and the Great Salt Lake developed.
And of course, with dinosaur fossils still being found in the state, this museum boasts an awesome dinosaur exhibit including the world's largest display of horned dinosaur skulls.
3. Get Outside at Red Butte Garden and Aboretum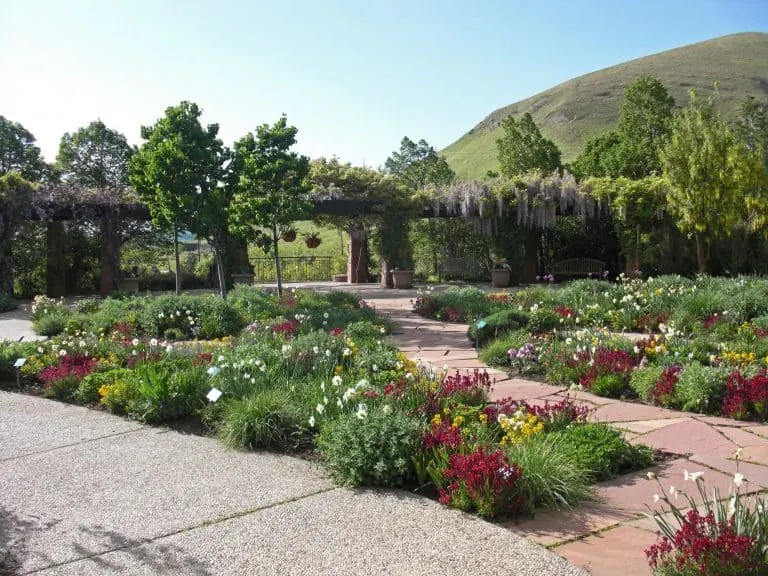 Groomed gardens and grassy hills provide a natural playground for families.at the Red Butte garden and Arboretum.
In the Children's Garden, kids will enjoy the koi pond, maze, and splash pad when the weather's warm. Bring a picnic and enjoy some time outdoors enjoying one of the more relaxing things to do in Salt Lake City with kids.
Spend more time outside with our Utah National Parks Road Trip Itinerary.
4. Hang with the Birds at Tracy Aviary & Botanical Gardens at Liberty Park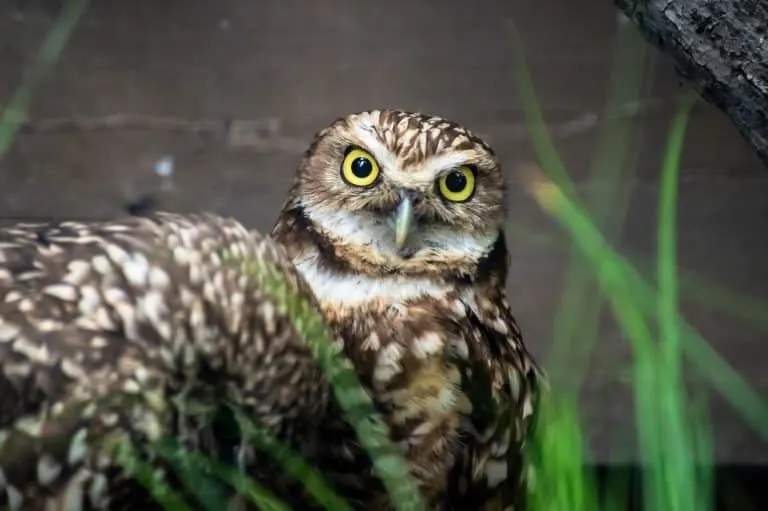 My kids love the Tracy Aviary and call it the "bird zoo". The grounds and enclosures allow visitors to get an up close view of owls, flamingos, hornbills, and more in their natural habitats.
Don't miss visiting Andy, the giant Andean condor at his King of the Andes exhibit. And check the schedule for the outdoor bird show to see some of these magnificent birds in flight.
Visiting Salt Lake City in the fall? You won't want to miss some of these great places to see Utah fall colors. Many are a short drive from the city!
5. Experience LDS History at Temple Square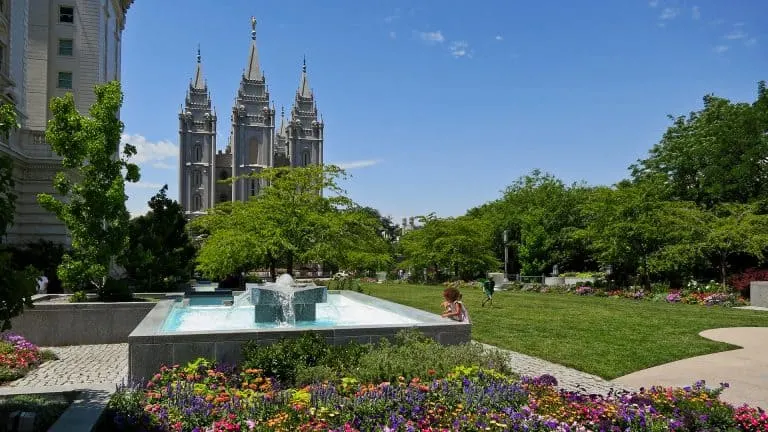 Beautifully manicured grounds and stunning architecture cover the 10-acre complex known as Temple Square.
Although some of the buildings (including the Salt Lake Temple) are not open to the public, many can be visited on your own or by joining a free family-friendly tour.
Through interactive exhibits in the visitor centers, families can learn the history of The Church of Jesus Christ of Latter-Day Saints and the purposes and significance of the unique buildings.
Stay to eat at the famous Lion House Pantry, or hop across the street and dine at the fabulous City Creek Mall.
Explore more of the state with this 8-stop Utah Road Trip itinerary.
6. Pilot the Mars Rover at Clark Planetarium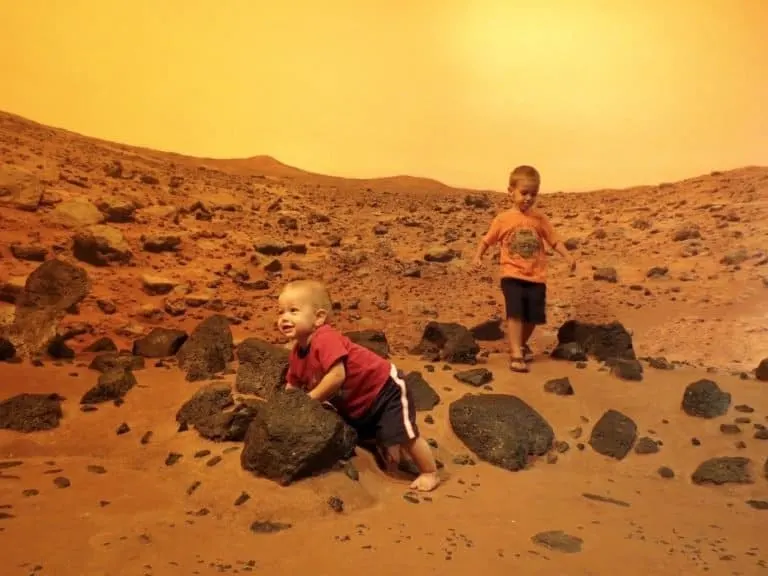 Learn about Earth and beyond at the fun and free Clark Planetarium. Try your hand at piloting the Mars Rover, or creating a cloud in the 10,000 square feet of exhibit space. Active children especially enjoy the space shuttle climber.
Before or after exploring the free exhibits, expand your experience by purchasing tickets for one of the science or nature shows.
The Hansen Dome showcases educational films and night sky presentations projected on the domed ceiling, while the IMAX Theatre captivates audiences with 3D images. And don't forget to check out all the cool gadgets in the gift shop!
7. Learn Through Play at Discovery Gateway Children's Museum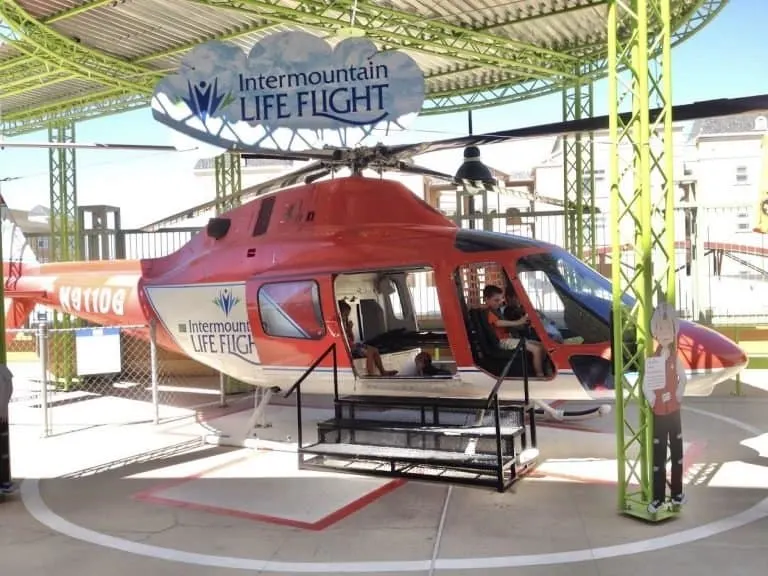 Come prepared to create, pretend, and play for hours at Discovery Gateway Children's Museum. A miniature world awaits kids, including a grocery store, farm, car repair shop, and house that is just their size.
They can also create their own rivers at the Water Play Exhibit, or put on a show at the Story Factory. Food is prohibited inside the museum, but guests can leave and re-enter.
See more of the state. Here are the top 10 things to do in Utah with kids.
8. Get in Touch with Your Artistic Side at the Leonardo Museum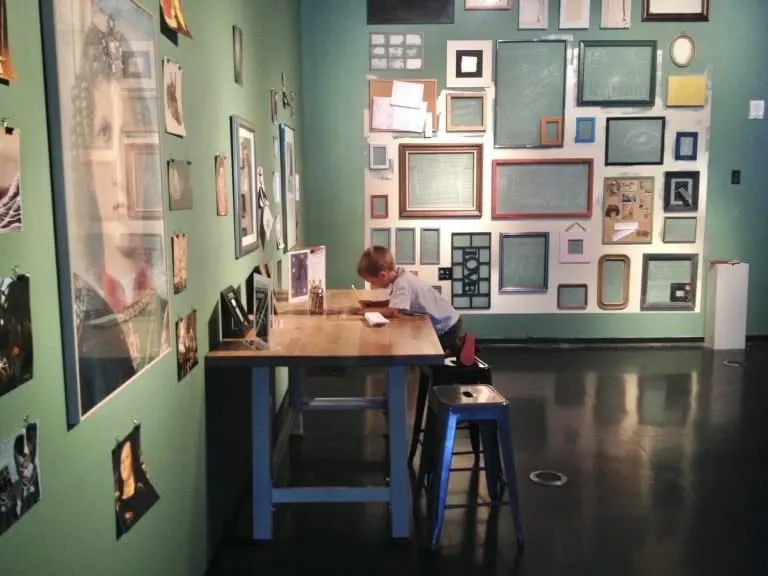 Combine curiosity with science and art and you have The Leonardo Museum. This innovative museum is one of the best things to do in Salt Lake City with kids.
It features interactive exhibits based on the theories and ideas of Leonardo da Vinci. Throughout the three-floors, visitors are encouraged to build, experiment, and draw as they learn how the world works.
9. Get Wild at Hogle Zoo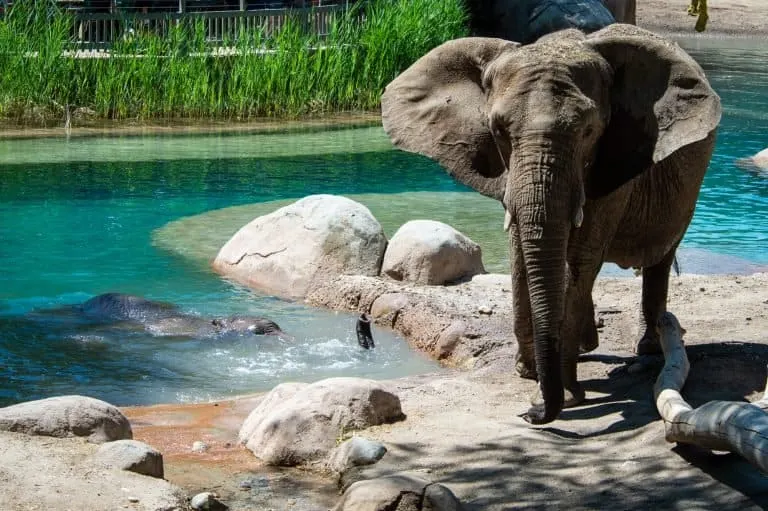 The 42-acre Hogle Zoo has been delighting animal lovers since 1931. Take a train ride around the African Savanna exhibit, then watch the polar bears and sea lions swim underwater at Rocky Shores.
Daily programs allow zookeepers to showcase the amazing animals they take care of. In addition to traditional zoo fun, up-close animal encounters (for an additional fee) give visitors a chance to feed a giraffe or even an elephant.
Wishing you could cool off too? No problem! Hogle Zoo offers a seasonal splash pad. And when you are ready to eat, try their delicious onsite restaurant, The Beastro.
Looking for a great zoo? See which zoos made our list of the Top 10 Best Zoos in the USA.
10. Explore Capitol Hill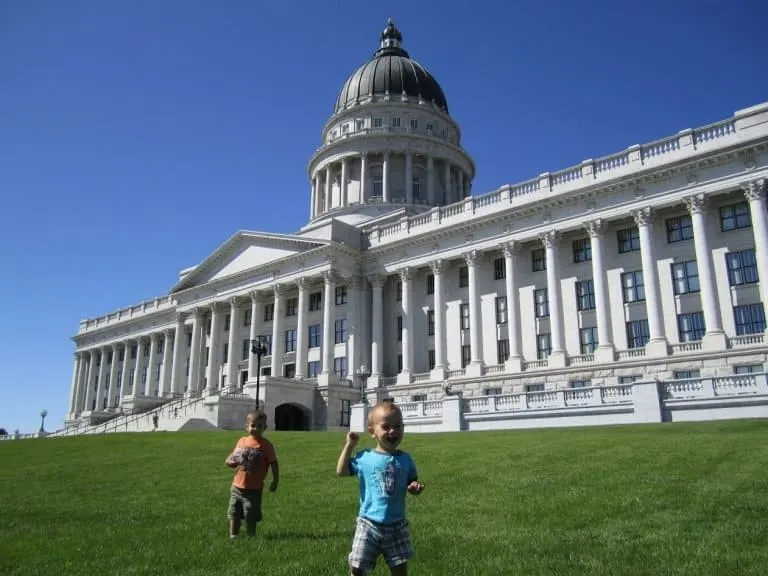 Head up to Capitol Hill for a fun view of the city below. The expansive lawn provides lots of room for kids to run and play while checking out the outdoor monuments.
Then head inside to marvel at the marble columns and art galleries of the Salt Lake City Capitol Building. They offer free guided tours, or you can take a self-guided tour. To help little ones keep interest, print a scavenger hunt bingo sheet from their website before you go.
After your tour, take a quick five-minute drive up the hill to the Ensign Peak Trailhead. This short hike offers a birds-eye-view of the Salt Lake valley below. The first settlers actually laid out their city plan from this very hilltop.
Quick Day Trips Just Outside the Salt Lake City Limits
Thanksgiving Point in Lehi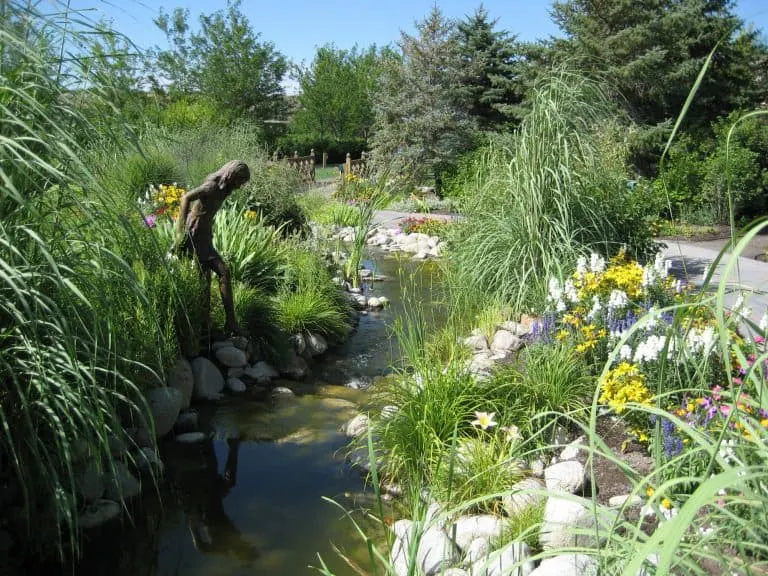 Thanksgiving Point houses gardens, museums, and shops the family could spend a day or more exploring.
The Museum of Ancient Life is my family's all-time favorite dinosaur museum. And the Museum of Curiosity provides hours of kid-focused fun. Check their website for can't miss special events, too.
Utah Olympic Park in Park City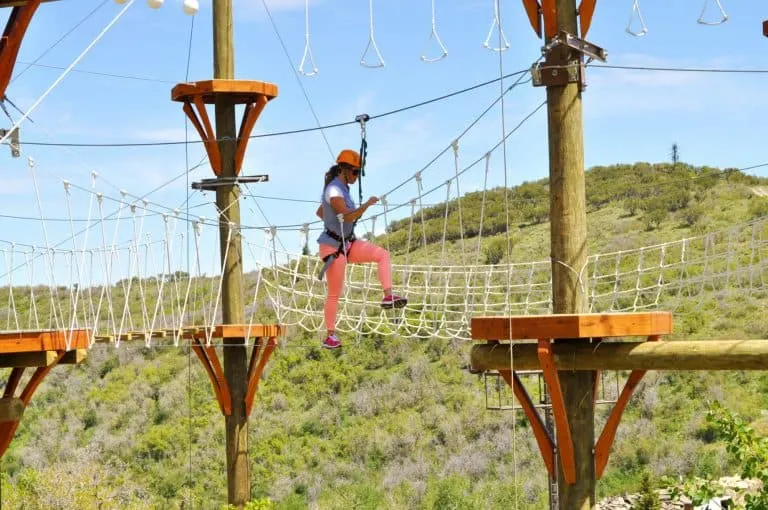 Built for the 2002 Olympics, but still providing family fun, the Utah Olympic Park in Salt Lake City shouldn't be missed.
Explore the free museum before testing your Olympic abilities on the bobsled, ropes courses, or ziplines. Those with less of an adrenaline crave can ride the chairlift or tackle the Discovery Zone play area.
Antelope Island (Great Salt Lake) in Syracuse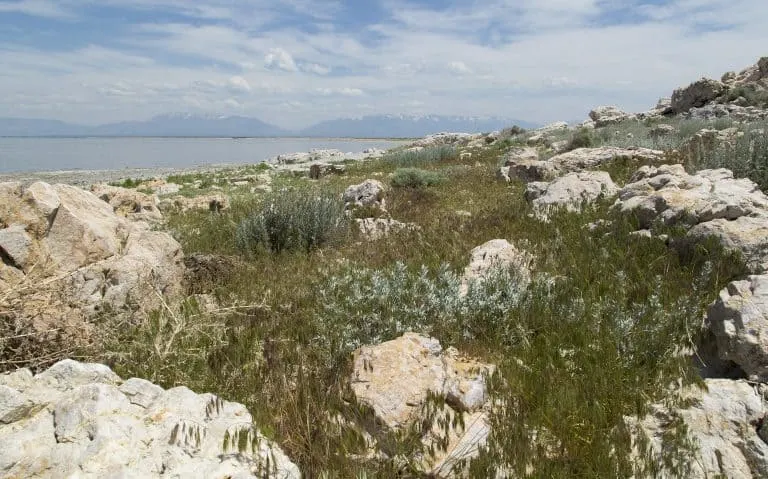 Can you swim in the Great Salt Lake? Yes, you can at the Utah State Park, Antelope Island!
After you've dipped your feet into the briny (and often smelly) waters, hike along one of the many trails on the island. During your visit you'll likely see some pretty cool animals too. This park houses a large herd of bison in addition to deer, bighorn sheep, and, you guessed it, antelope.
Where to Eat in Salt Lake City with Kids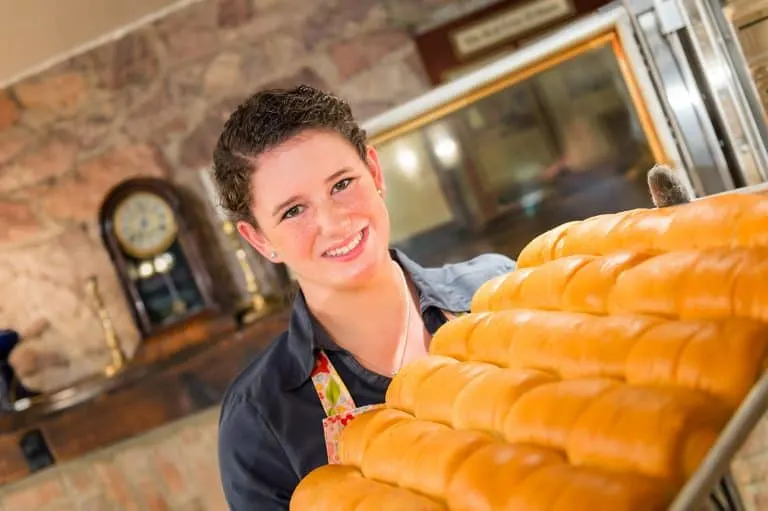 Lion House Pantry – This cafeteria-style restaurant is located in the home of Utah's first governor. The menu rotates daily but their famous Lion House Rolls are always available.
Ruth's Diner – Since 1930 Ruth's has been serving up All-American cuisine such as hamburgers and chicken fried steak. Dine in the renovated 1930's trolley car or on the outdoor patio.
Red Iguana – This top rated Mexican restaurant is a favorite among locals and tourists. Diners all rave about the mole sauces, so make sure your order includes some. The wait here can be long, so if you are in a hurry, try Taste of Red Iguana at the City Creek Center food court.
Where to Stay in Salt Lake City with Kids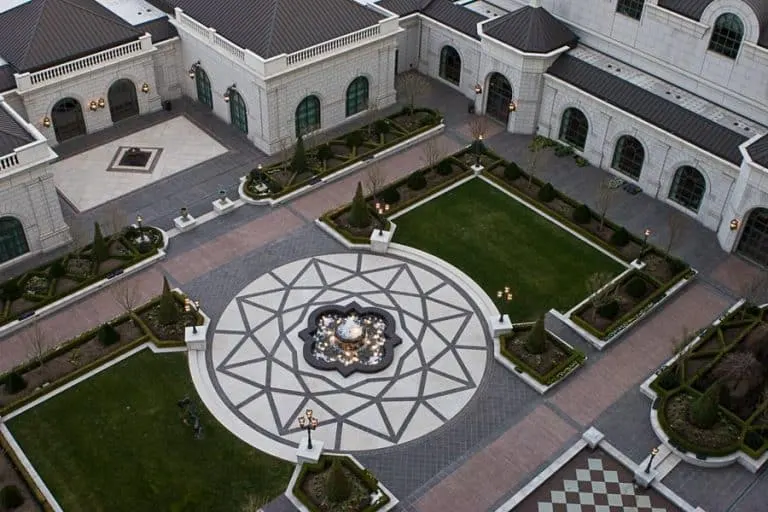 Grand America Hotel – Bask in luxury at the Grand America with provided robes and slippers-even for the kiddos. Families love the convenient location and fun pool.
Little America Hotel – Make a splash in any season using the indoor or outdoor pools on site here. The spacious rooms provide plenty of space to relax after a day exploring the city.
Kimpton Hotel Monaco – This boutique hotel offers fun, quirky decor and is located in downtown Salt Lake City, just 2 blocks from City Creek Center and 300 feet from the nearest TRAX light rail station. Kimpton's are always both kid and pet friendly. Be sure to ask if they have any extras for your children.
Lead image via Bigstock.