Last Updated on
May 28, 1996- the day I first laid eyes on the Yosemite Valley. My jaw dropped. My heart pounded. Little butterflies bounced around my stomach like pin balls. I was a living, breathing stereotype of excitement. The Valley was far more beautiful than any glossy picture inside a magazine could have ever captured. Unfortunately, soon as we drove into its heart, I quickly discovered that the Valley was also very crowded. My dormmate's idea to head to Yosemite National Park on the unofficial opening weekend of summer, Memorial Day Weekend, was shared with thousands of other like-minded individuals who were clogging the roadway with cars and trails with their persons. Yosemite Valley, in all of its mind-boggling beauty, is actually quite small. Just eight miles long by one mile wide, it does not leave much room for its four million annual visitors to spread out. The good news? Yosemite National Park is 1,169 square miles in size and while most visitors are cramming the Valley during the summer months, there are still many opportunities to enjoy Yosemite without the crowds; you just have to know both when to go and where to go.
Yosemite Valley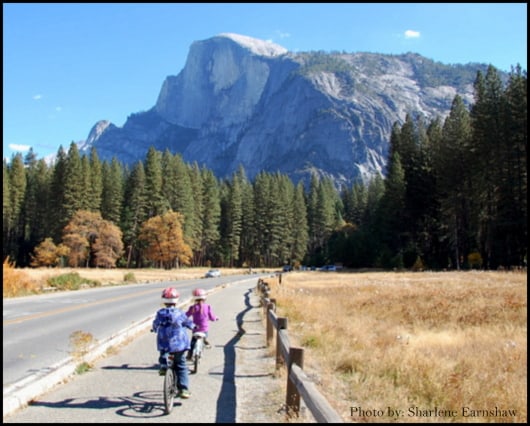 Each season brings something different to the Yosemite Valley. Late spring and early summer are the best time to enjoy the park's waterfalls, including the seasonal-yet-spectacular Yosemite Falls, but the crowds can be a bit suffocating for those of us yearning to enjoy a less human-populated nature experience. Early May, which sits between Spring Break season and summer, is a great time to enjoy the waterfalls with far fewer people. The only real drawback to visiting during this time of year is that some trails and most of the high country will still be inaccessible due to snow. On the other side of summer, September and early October are typically snow free, making it a prime time to hike and enjoy fall color-tinged version of the Valley without the crowds. My family visited last October and at many times, I felt like we had Yosemite Valley to ourselves. The downside is that the waterfalls are either gone or slowed to a trickle. Winter brings snow and even an ice rink to Yosemite Valley, making for a picture-perfect cold weather getaway. So which season do you ultimately choose? It depends on your priorities. My suggestion is to see Yosemite Valley in all of her seasons, rediscovering the park over and over.
Look for current hotel deals nearby Yosemite
Visiting Yosemite Valley During the Busy Season?
See a video of Yosemite without crowds here.

Here are a few tips on how to be less impacted by the crowds:
Stay inside the Valley to take advantage of crowd-free (and infinitely beautiful) sunrises or the quiet pleasure of a moonlit stroll. Wildlife viewing is at its peak during dawn and dusk. Accommodations range from the elegant opulence of the Ahwahnee to the rustic pleasures of tent camping. Trekaroo has great advice on how to score a campsite in Yosemite during the busy season.
Avoid driving once you arrive in the valley. Shuttles are a nice alternative but they can be very crowded during the high season. Bring bikes from home to make your way around the flat valley or rent them from the bike stand at Yosemite Lodge. The more you pedal from the main village areas, the more opportunity you have to enjoy a quieter slice of the valley.
Take a hike. The further you walk from the main road, the less people you will encounter. If you have little ones, here is a list of the best stroller-friendly strolls in Yosemite.
Go for a swim. There are plenty of great places to swim in Yosemite Valley. Yes, you will share the water with fellow park-goers but at least you will be feeling cool and having fun!
Leave the Valley! Only about 5% of park visitors leave Yosemite Valley to explore what the rest of the park has to offer. That means 95% of visitors are missing out on some of the park's greatest (and less crowded) treasures.
Check for current hotel availabilities nearby Yosemite
Visit the High Country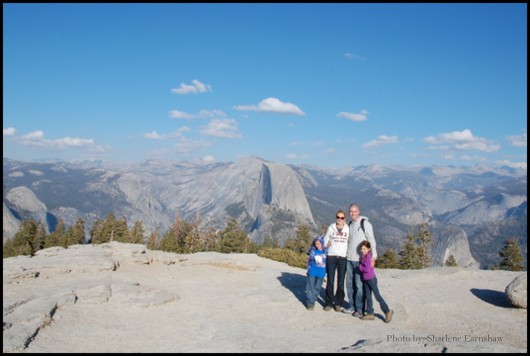 If you decide to brave the masses and visit Yosemite during the summer but find a couple of days in the Valley have left you craving a less populated but equally scenic version of the park, try heading up! Glacier Point is easily the most popular high elevation spot in the park, due to its sublime views of Yosemite Valley and the Sierras beyond, but easy access from the parking lot makes Glacier Point all too popular with the park's numerous visitors. Equally beautiful (and remarkably similar) views can be found atop Sentinel Dome, located about a mile before the Glacier Point parking lot. The 2.2 mile roundtrip hike will reward you with incredible views shared with far fewer people. Taft Point is another great option but be especially careful of the steep ledges with little ones.
Yosemite's High Country is easily accessed during the summer and early fall via Tioga Pass. Consider a stop at Tuolumne Grove before heading up the pass. This impressive grove of sequoia trees is much less crowded than Mariposa Grove which sits near the southern park entrance. Once up in the high country, Tuolumne Meadows and Tenaya Lake are easily accessible spots to enjoy the alpine splendor. Climb to the top of Lembert Dome for a special view of Tuolumne Meadows from above. Day hikes to the regions numerous alpine lakes, such as Elizabeth Lake and the Cathedral Lakes, are also great ways to enjoy the high country, just be aware of the altitude and drink plenty of water. Note: Tioga Pass does close for the season around the beginning of November and does not reopen until sometime in May.
Discover Southern Yosemite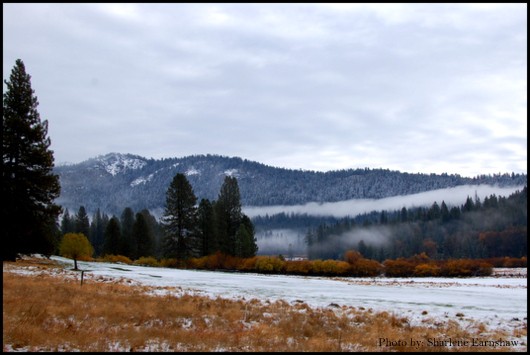 Southern Yosemite offers a distinctly different version of the park than the Valley and High Country. It is a great all-season destination and several vacation rental cabins can be found in this portion of the park, making it an ideal place for multi-generational getaways. Winter sees the fewest visitors, but is actually a lovely time for a visit. Cozy cabins, fresh snowfall, easy access, and nearby skiing at Badger Pass make South Yosemite a nice cold weather getaway. During the warmer months, the biggest crowds are found in Mariposa Grove, a popular and easily accessible grove of Sequoias but the trails in the area, such as the one to Chilnualna Falls, are significantly quieter than those in Yosemite Valley. Horseback riding, a ride on the Yosemite Sugar Pine Railroad, and a visit to the Pioneer Yosemite History Center are all fun things to experience in this portion of the park.
Look for the best hotel prices nearby Yosemite
Looking for a hike? Check out these great hikes for tykes in Yosemite.
Want more Yosemite fun? Check out Trekaroo's Yosemite Pinterest board.