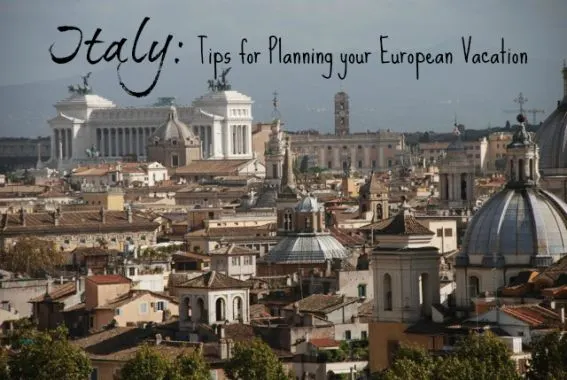 Planning a trip to Europe with kids can be overwhelming, even for experienced international travelers. Flights are expensive and most families approach these trips striving to do as much as possible, while thinking they may not return again any time soon.
---
[cta id="67804″ align="none"]
The most important planning tip I'll share is to resist the temptation to over-plan a European itinerary with kids. Decide what you want to experience at a high level and then focus on making each destination impactful and enjoyable, which means mixing downtime with active time, limiting accommodation changes, and taking the time to settle into a place and 'live like locals.' Europeans are very good at making all-family loitering entertaining and one of the best things about traveling through Europe is joining them in their joie de vivre approach to life.
Choosing a country to visit is step one. Although the United Kingdom is easy as they speak English, I love Italy as the venue of a first European adventure with kids. Italy with kids is heaven — think endless gelato, effortless kid-friendly dining, cultural activities that engage all ages, and strangers who will shower your children with love. These are just a few of the reasons why Italy has — and will always be — one of Ciao Bambino's most popular destinations.
Touring Italy: City and Countryside
Dreaming of La Dolce Vita but don't know where to start? Italy is 1,185 kilometers (736 miles) long and there's much to see and do. Plan on spending at least 10 to 14 days in the country to make the trek across the Atlantic worthwhile. An ideal trip includes four nights in Rome, seven nights in Tuscany, and two to three nights in Venice. This plan enables families to explore Italy's big highlights with a maximum of three accommodation changes. The most popular itinerary in Italy with kids combines ample city and countryside time.
Check for hotel availabilities in Italy
Rome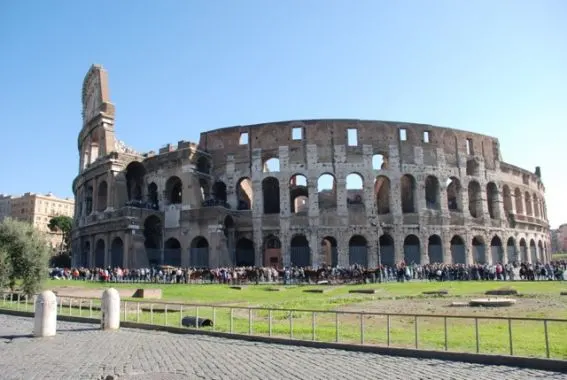 Rome is the best arrival city for families given the plethora of flight options, traveling facilities like rental cars and public transportation and easy access to the city (40 minutes) after a long day of travel. I recommend mixing big hit attractions (including the Vatican, Piazza Navona, Campo de' Fiori, Spanish Steps, and Trevi Fountain) with somewhat aimless wandering through Rome's fascinating neighborhoods. It's the best way to get a feel for Roman life through the ages.
See 72 hours in Rome with kids for must-do activities in this tremendous city.
---
[cta id="67804″ align="none"]
Tuscany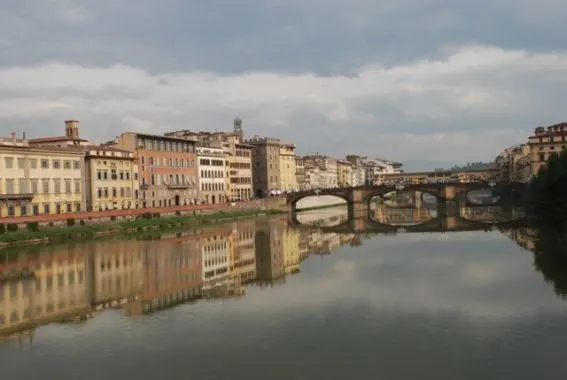 Tuscany's most popular cities with kids include Florence, Siena, Lucca, Pisa, and San Gimignano. Families can explore all of them during a week-long stay, provided accommodations are centrally located with easy highway access. Plan on spending a full day or longer in Florence with kids. Or, alternatively, head to the coast for the crowd-favorite Cinque Terre, located on the Italian Riviera in Liguria.
There's so much to see in Tuscany with kids. What I've listed above is just the must-see highlights. Know that your first trip to Italy won't be your last and you can always go back for more!
Venice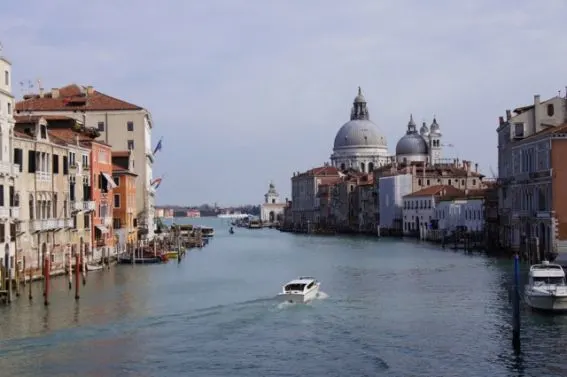 Last but not least, there's Venice. People have a love-hate relationship with this famous Italian city as it can be very crowded (and smelly), but Venice is utterly unique and memorable with its canals, gondolas, alleyways, and art, i.e. not-to-be missed in my book.
Getting Around Italy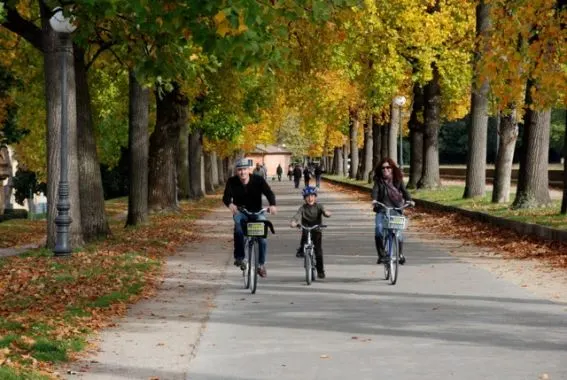 There's no need to have a car in Rome, but when it's time to leave the city, a car is essential for families who want to access Italy's wonderful rural villages. Trenitalia, Italy's train operator, is excellent for transfers between large cities, but not efficient for countryside exploration as local trains are slow and don't go everywhere.
Don't be afraid of driving in Italy (north of Rome). While city driving in Italy can be a wee bit stressful, the countryside is a breeze. The key is to drive on the right side of the highway unless you are passing!
Check out Rome and Florence car rental tips for more advice.
When you are ready to leave Tuscany, the train is a great way to get from Florence to Venice (drop the rental car off in Florence on the last day). Getting Around Italy by Train has more information about how to optimize this experience.
Given that open-jaw airline tickets (arriving in one city and departing from another) are no longer cost-prohibitive, most families can fly home right from Venice (or Florence if you don't continue north).
Where to Stay in Italy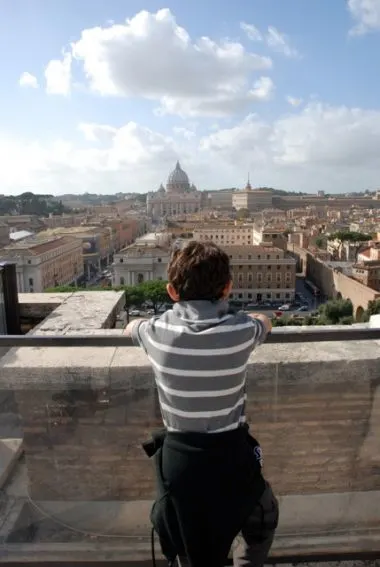 Rome: All things being equal, I recommend staying in a hotel in Rome where there is a front desk to provide directions, reservations, information — whatever you need. Rome is expensive (like New York) and apartment rentals are more budget-friendly. If you go that route, check references! I have found that Rome rentals can be unreliable for quality.
Read reviews of excellent family hotels in Rome on Ciao Bambino
Tuscany: Part of what makes Italy so appealing for families is the huge array of fabulous, value-oriented accommodations in the countryside. My favorite choice for independent families (versus groups) is agriturismos — working farms (usually producing wine and olive oil) —offering apartments and wonderful amenities for families.
Explore essential tips for a farm stay in Tuscany for more insight.
Venice: Given that Venice (or any other final stop) is usually just a two to three night stay, I suggest staying in a hotel versus an apartment; we have options for all price points in our Venice with kids guide.
---
---
[cta id="67804″ align="none"]

Looking for more? Check out all our tips and articles on visiting Europe with kids.