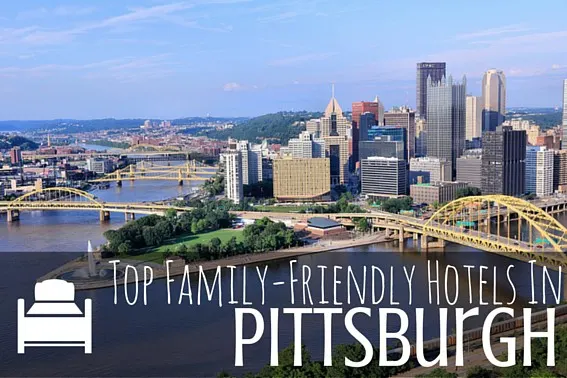 Photo by: Bigstock/Tupungato
Naming Pittsburgh my Top Trek for 2016 was a no-brainer: its location on three major Pennsylvania rivers, the tons of family-friendly activities, and even the booming food scene were all major factors. Throw in successful sports teams that city dwellers are passionate about (PNC Park was named the best ballpark in the U.S. by Ballpark Digest) and you've got the ideal melding that makes a perfect city! So the question is: where do you stay when you're in town with your family? From historical hotels to ones that offer gorgeous views of the city or provide you with a goldfish in your guest room, here's where your family should stay when in Pittsburgh!
Top Historical Hotel- Omni William Penn Hotel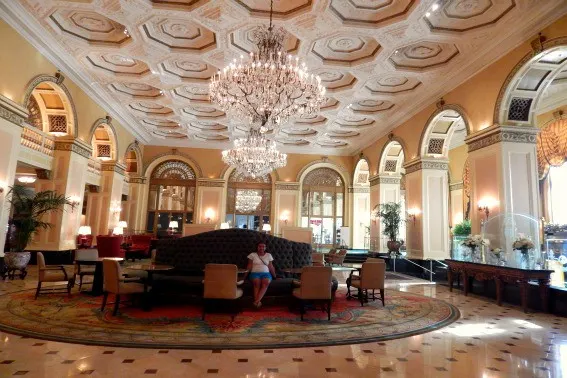 Love History? Then a step into the Omni William Penn Hotel's lobby will make your family feel like they stepped back in time by an entire century! As the last building venture of renowned architect Henry Clay Frick, the property offers guests all of the modern conveniences with a gorgeous glimpse of the past. Its Omni Sensational Kids Program makes kids feel right at home by offering a backpack filled with games and entertainment. Plus a fun bedtime snack of milk and cookies is delivered right to your room on the night of check-in. If your family really wants a glimpse of early 20th century family life, Afternoon Tea is served at the Palm Court, Monday thru Saturday from 2:30pm-4pm.
Check for availabilities at Omni William Penn Hotel
Best Location for Outdoorsy Families: Wyndham Grand Pittsburgh Downtown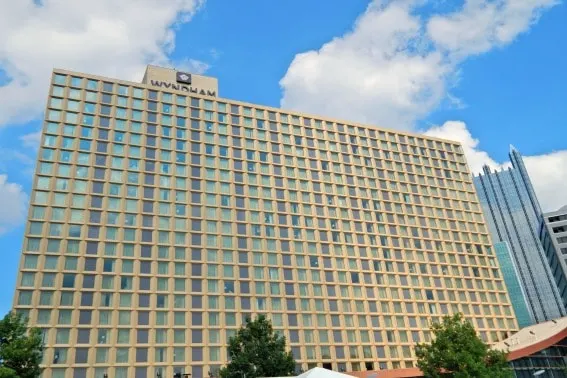 There's no denying that Pittsburgh offers stunning views of both water and land features, and Wyndham Grand Pittsburgh Downtown has the perfect location for checking out those gorgeous views no matter what floor you're on or what window you look through! Directly across from Point State Park, families can take a stroll around the park grounds, walk or bike the Three Rivers Heritage Trail, and even learn how Pittsburgh played an integral role in the French & Indian War by visiting the Fort Pitt Block House and Museum. The hotel itself has a pretty indoor pool, on-site restaurant, and a lobby with a grand staircase that kids will love exploring.
Look for current deals at Wyndham Grand Pittsburgh
Top Hotel that Caters to Kids: Monaco Pittsburgh, A Kimpton Hotel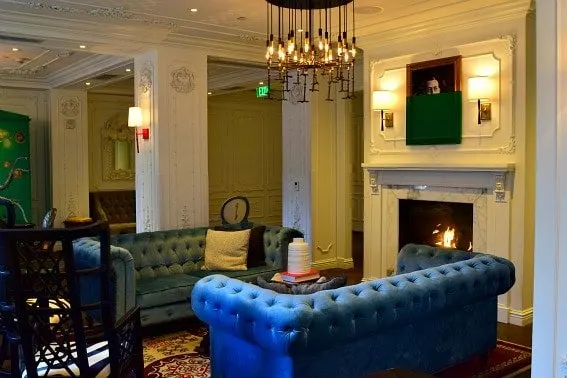 How about a goldfish that you can name delivered to your room when you check-in? Hotel Monaco Pittsburgh gives families the option of owning a temporary pet during their stay or bringing your own – they're uber pet-friendly! Once your family gets settled in, there's no doubt the kids will want to explore the whimsical, shabby chic style the hotel exudes. Everywhere they look, they'll find hip, unusual decor that will keep them occupied. The hotel offers its guests free PUBLIC bike usage, 24-hour in-room dining, and even a free yoga mat in every room.
Check for availabilities at Monaco Pittsburgh, A Kimpton Hotel
Best Hotel for Foodies: The Westin Convention Center Pittsburgh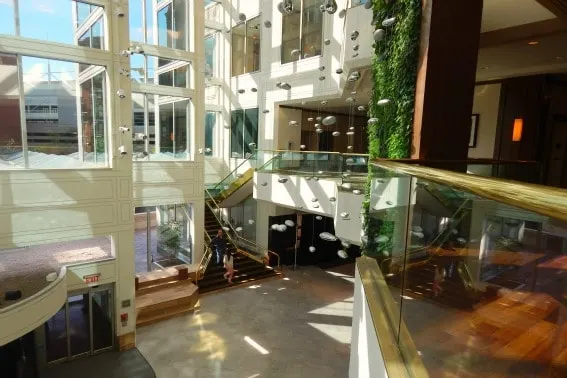 If your family is all about parking the car and walking from restaurant to restaurant or even taking the Skywalk to the Convention Center, The Westin Convention Center Pittsburgh is the place to call home while you're in town. Close to The Strip District where you can find EVERY style of ethnic food imaginable, you can also take a stroll in the hotel's vicinity and check out some new up and coming restaurants like Bill's Bar and Burger (located right in the hotel lobby) or even Sienna Mercato – three floors of gastropub delight. The hotel's lobby is sight to behold as well: the Green Living Wall is its latest addition to maintaining an environmentally-friendly property. Need to exercise off all of those calories? Head to the indoor pool or the fitness center; the hotel even offers a New Balance lending program just in case you forgot your workout gear.
Look for the best prices at The Westin Convention Center Pittsburgh
Best Hotel for Families that Love Culture: The Renaissance Pittsburgh Hotel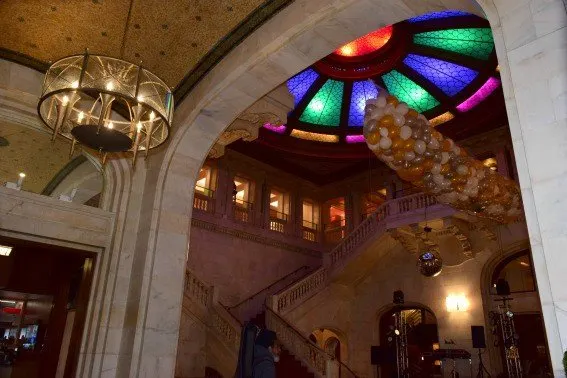 Planning to take in a show or concert while you're in town? The Renaissance Hotel is located in the heart of the Cultural District area in Pittsburgh proper. Within walking distance of Heinz Hall (home of the Pittsburgh Symphony Orchestra) and The Benedum Center, the hotel offers gorgeous views of the Allegheny River and the Pittsburgh skyline. The Renaissance is both pet-friendly and kid-friendly as well, offers valet or self parking options, and even has an on-site fitness center.
Look for current deals at The Renaissance Pittsburgh Hotel
Best Hotel for Gorgeous Views of the City Proper: Sheraton Station Square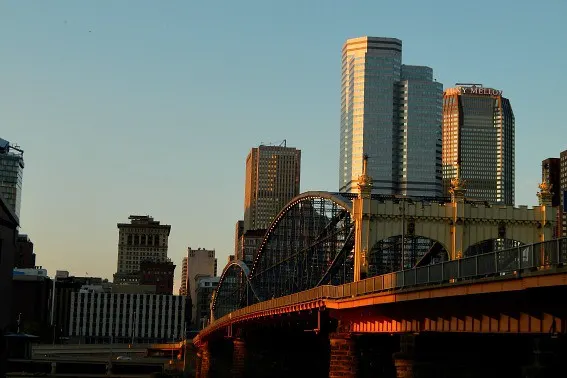 There's no doubt that Pittsburgh is filled with stunning architectural eye candy. But, looking at the city proper from across the Monongahela River just breathtaking! Sheraton Station Square Hotel is the hotel to visit for picturesque city views, both day and night, and is within walking distance to the city itself as well, whether by traversing the Smithfield Street Bridge or by taking the "T," Pittsburgh's subway system. The hotel offers its guests an indoor heated swimming pool and whirlpool on the main floor, traditional rooms and suites, complimentary WiFi for SPG members, and is pet-friendly as well. Families can feel free to walk around Station Square, too: it's filled with shopping, dining, access to the Gateway Clipper Fleet, and at Bessemer Court during warmer months, there's a lighted fountain show three times an hour.
Check for availabilities at Sheraton Station Square
Best Hotel for Sports Fans and Folks with a Sweet Tooth: DoubleTree Pittsburgh Downtown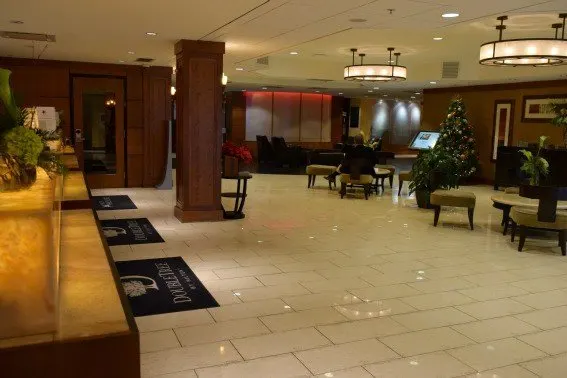 DoubleTree Pittsburgh Downtown is a top hotel in Pittsburgh not only for the pretty decor, super friendly staff, and great location in Bigelow Square, but the hotel is a go-to lodging option for Pittsburgh sports fans. Hockey fans adore the location- we could see Consol Energy Center out of our guest room window. And the Steel Plaza "T" Subway stop is right across the street taking Steelers and Pirates fans straight to the North Shore – for free! For kids (and their parents!) that have a sweet tooth, DoubleTree has the sweetest gift at check-in: warm, chocolate chip cookies.
Look for the best prices at DoubleTree Pittsburgh Downtown