New Orleans with kids? Yes! From the lively-music scene to the nostalgic streetcars, there are so many things for kids to do in New Orleans.
Families are fascinated at the history of the French Quarter. Kids love climbing the towering oaks of the Garden District. Read on to discover our picks for the best things to do in New Orleans with kids.
Things to do in New Orleans with Kids
1. National World War II Museum
Follow the life of a soldier through the interactive National World War II Museum. Learn about the WWII efforts at home and abroad, as well as the role New Orleans played.
Each visitor receives a card that they can swipe at various points throughout the museum to see what their GI was up to during that time, and at the end, if they made it back home.
2. City Park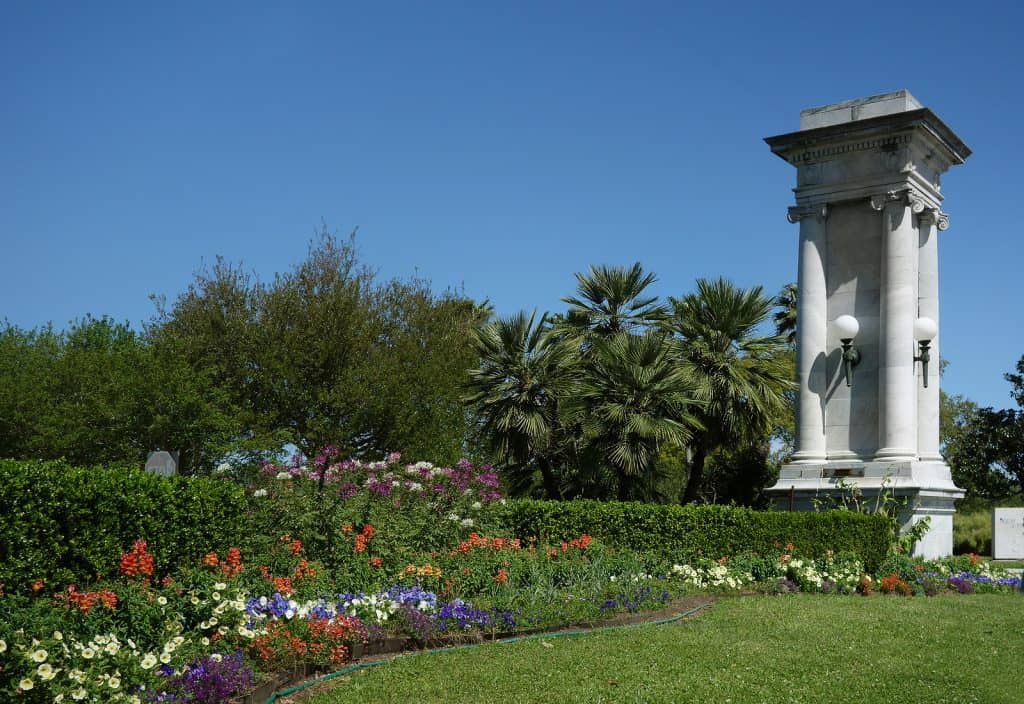 Kids will enjoy an escape to City Park. The playgrounds and sculptures in Storyland are straight out of a fairytale. Carousel Gardens Amusement park is home to a rare, hand-carved carousel as well as 15 other rides for kids to enjoy.
Wander among unique sculptures in the Sydney and Walda Besthoff Sculpture Garden or see local plants at the New Orleans Botanical Garden.
Bike and boat rentals are available to explore the water and trails around the park, too. Bring a picnic and don't forget some extra bread to feed the ducks.
3. Mardi Gras World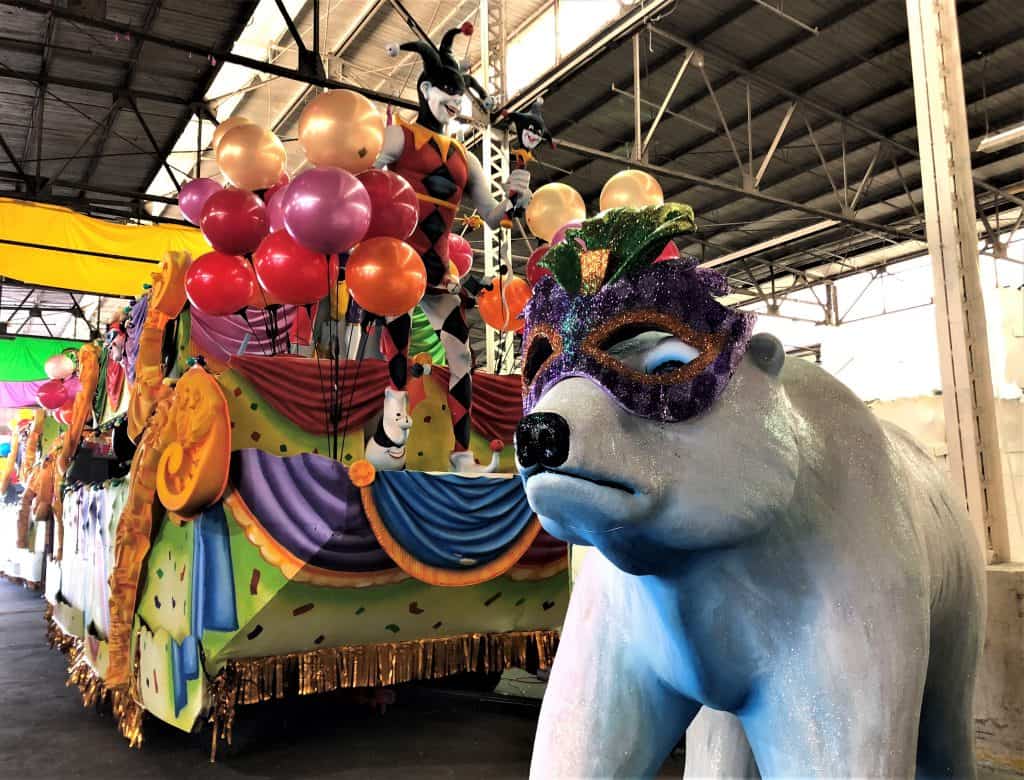 Want an authentic Mardi Gras experience year round? Check out Blaine Kern's Mardi Gras World for a behind-the-scenes look at what it takes to make Mardi Gras happen. Learn the history of Mardi Gras, sample some King Cake, then explore the studio to see the amazing floats being created there.
If you are visiting at the right time of year, you can even enjoy Mardi Gras parades. Learn how to have a family-friendly experience with our article Kid-Friendly New Orleans Mardi Gras.
4. Louisiana Children's Museum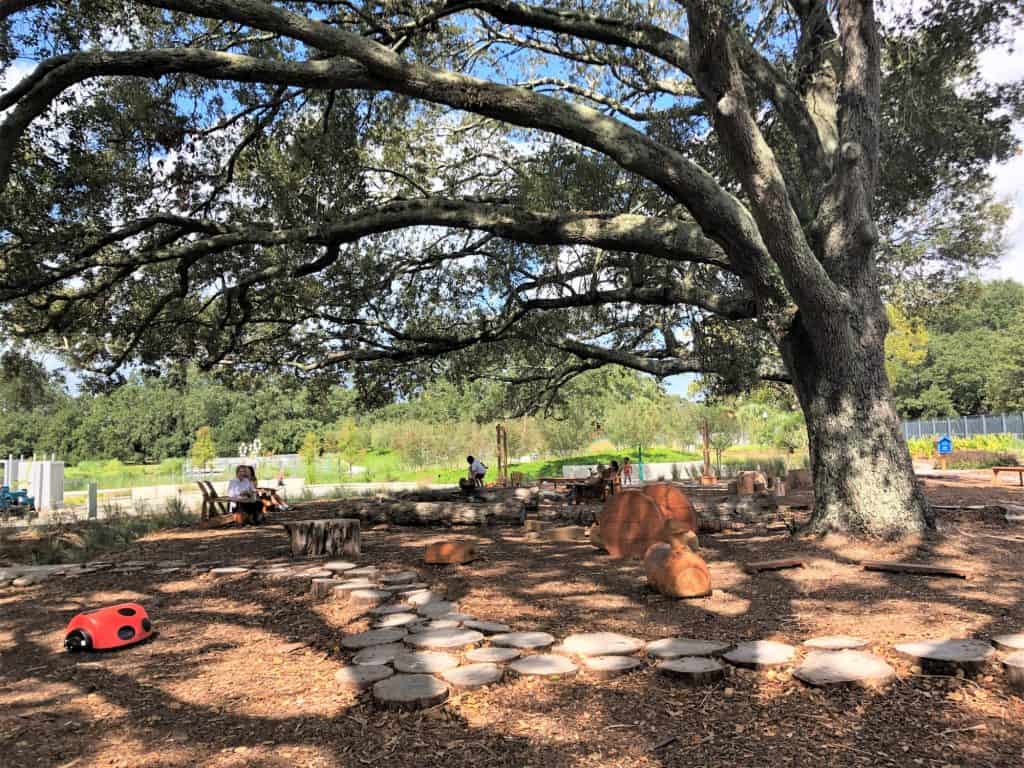 Kids and adults will appreciate this refreshing break from "adult" attractions. The Louisiana Children's Museum, now located in City Park, lets kids explore in New Orleans through play.
There are exhibits that teach about music, nature, and science, all with a local twist.
Ready to explore more of the state? Here are the 10 best things to do in Louisiana with kids.
5. Audobon Institute Attractions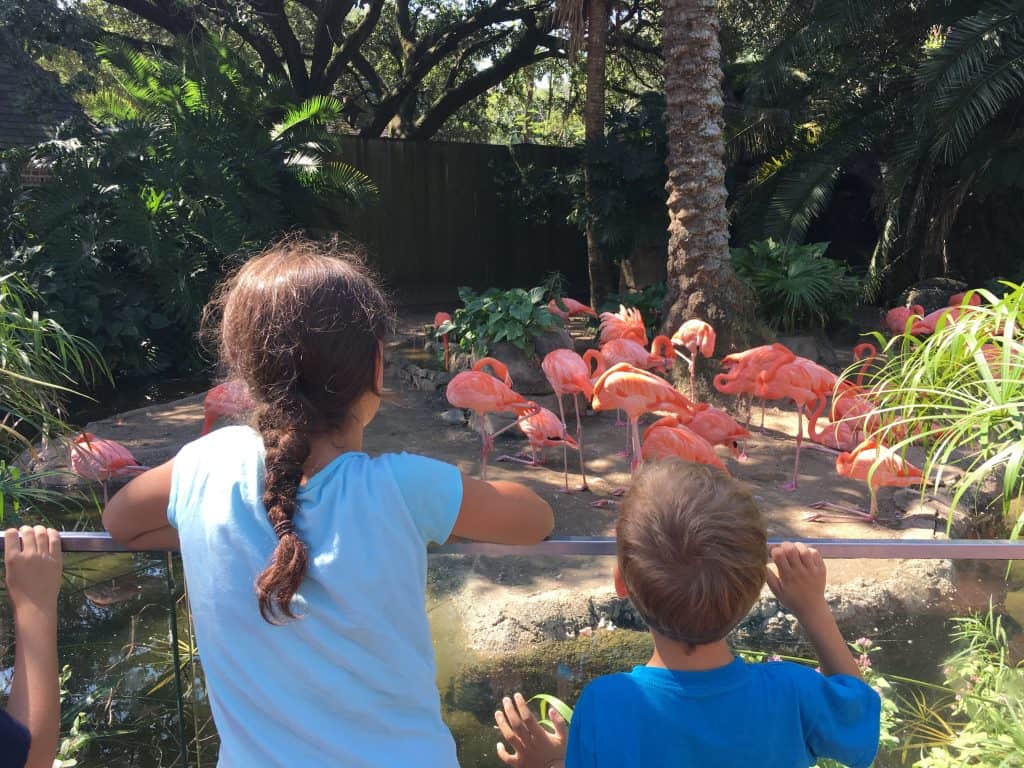 The Audubon Institute operates family-friendly museums and parks that are sure to please nature lovers. For the insect lovers, Audubon Butterfly Garden and Insectarium on Canal Street offers an interactive look at the critters that are the building blocks of all life on our planet.
To explore under the sea, check out the Audubon Aquarium of the Americas.
The Audubon Zoo is a shady home to local and exotic animals. After a visit to the zoo, explore Audubon Park and let the kids climb The Tree of Life, a 100-500-year-old sprawling oak tree.
6. Learn About Jazz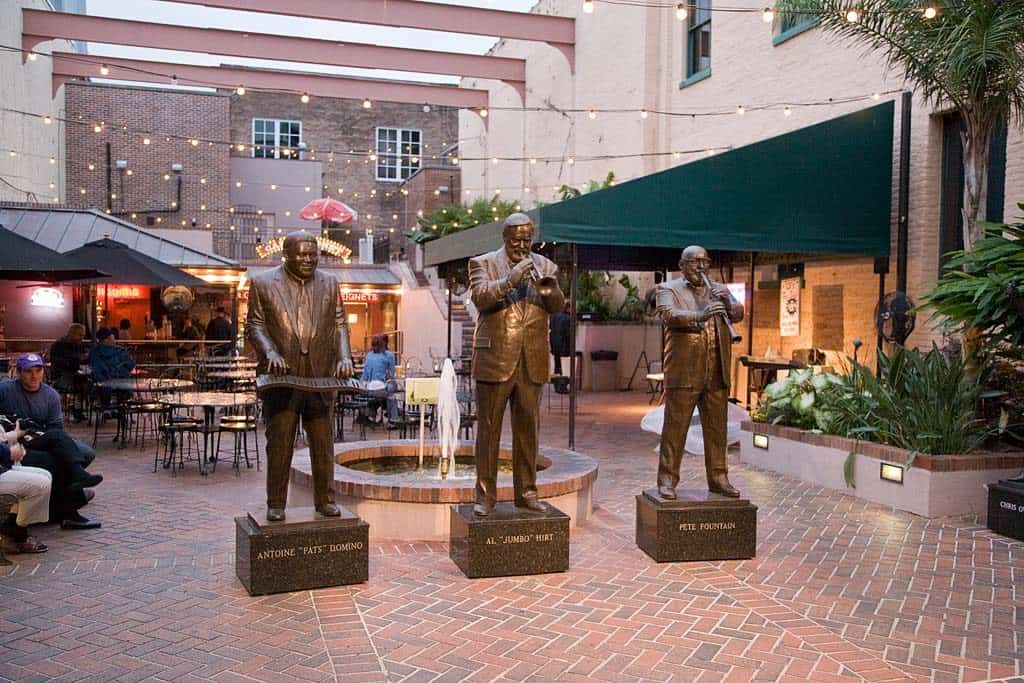 New Orleans is the birthplace of jazz, and still boasts some of the best musicians in the county. New Orleans Jazz Museum at Old U.S. Mint will get families in the mood for music through interactive exhibits.
While there, check out the Jazz National Historical Park visitors center. Jazz NHP hosts ranger performances and jazz concerts most days of the week. Kids can even get a Jazz Junior Ranger badge!
For experience top-notch performers in a historic setting, buy tickets to a show at Preservation Hall where family-friendly shows are offered multiple times a night.
You can also enjoy live jazz at the cozy, outdoor Musical Legends Park on Bourbon Street. Grab some beignets at the cafe as you listen to the free musical entertainment.
7. Jackson Square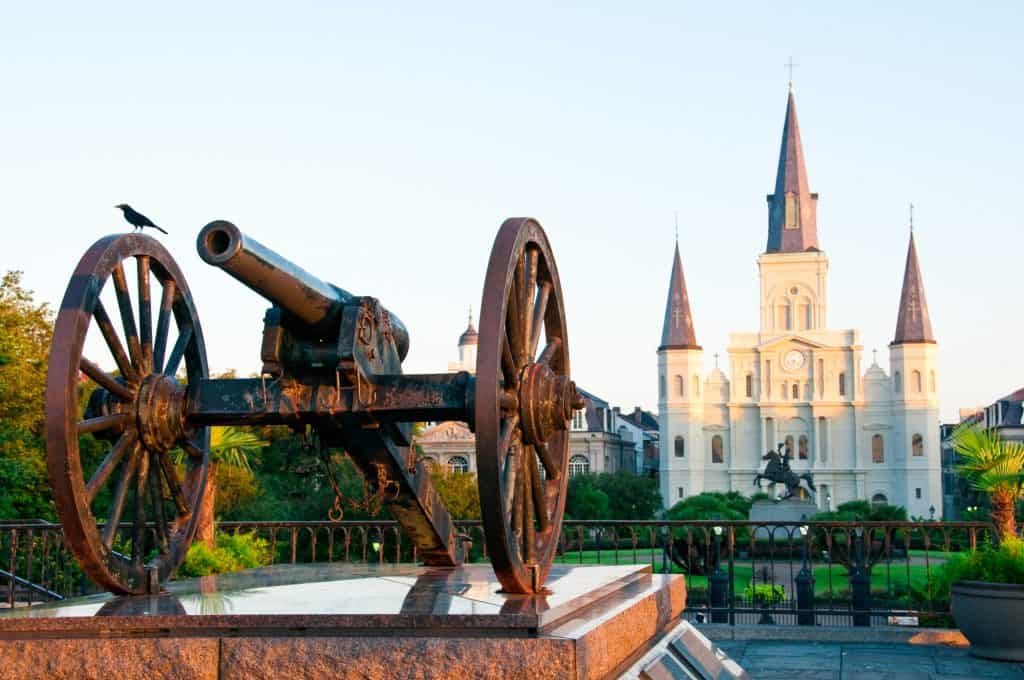 The world's a stage at Jackson Square. After taking a picture with the iconic Andrew Jackson statue, wander the block to see the great talents of New Orleans. Artists display canvases for sale while creating more masterpieces while human statues pose for photos with tourists.
Don't miss some of the greatest jazz performers on Royal Street. Jackson Square is also a great place to hop on a mule-drawn carriage ride.
8. Cities of the Dead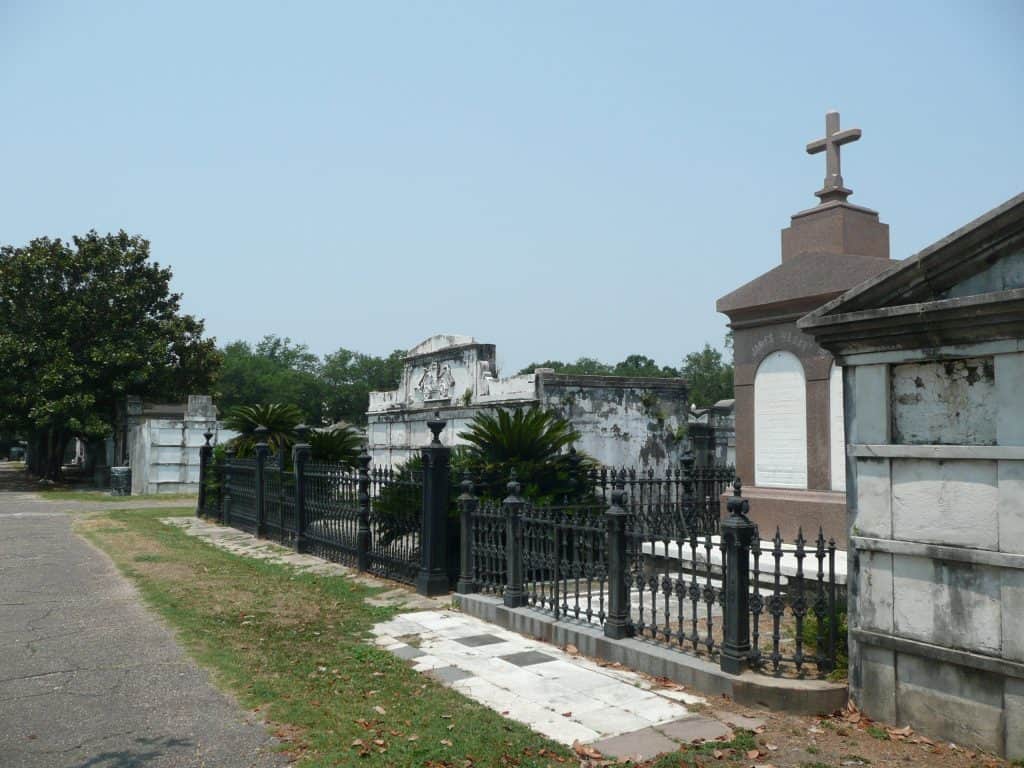 New Orleans is known for the unique way they bury their dead above ground. As you wander through these enchanting "Cities of the Dead," stories of its residents are told through words and symbols engraved on tombs.
Lafayette Cemetery No. 1 is located in the beautiful garden district and is a favorite of tourists and film-makers. Join one of the guided tours here or make your own using the Self-Guided Tour of Lafayette Cemetery #1 by Free Tours by Foot.
9. French QuarTour Kids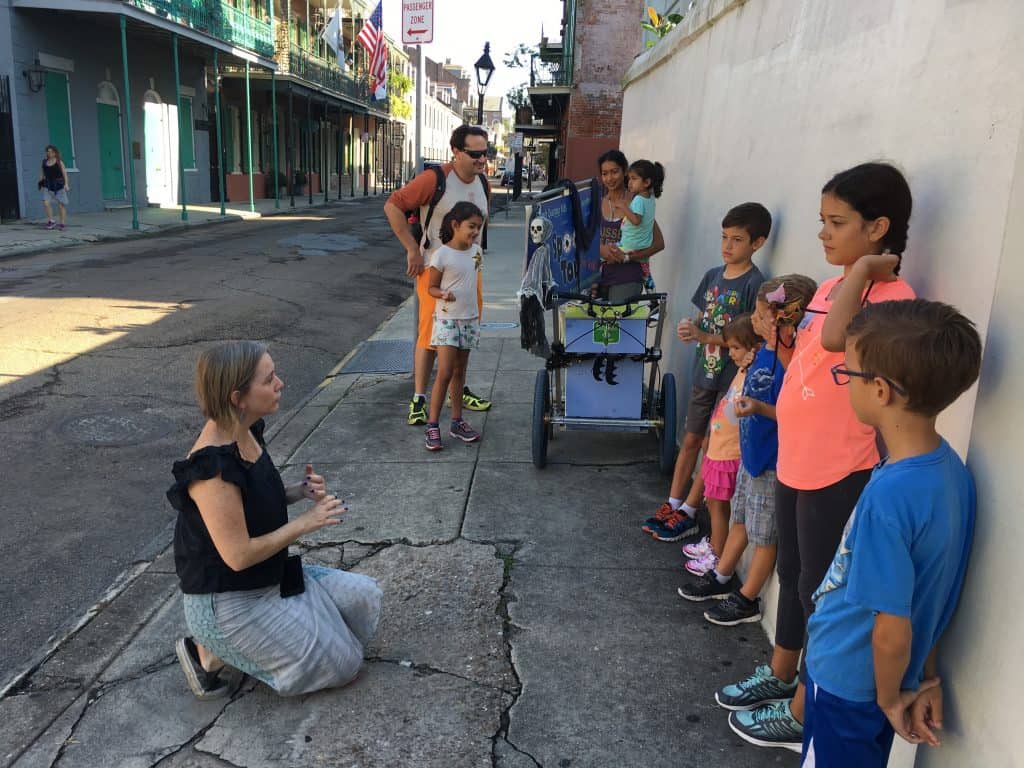 One of the best things to do in New Orleans with kids is learn all about the history and culture of the French Quarter. While most tours barely tolerate kids, French QuarTour Kids is made for them.
This kid-friendly tour explores the French Quarter through interactive riddles and stories, keeping everyone in the family engaged and excited.
10. Steamboat NATCHEZ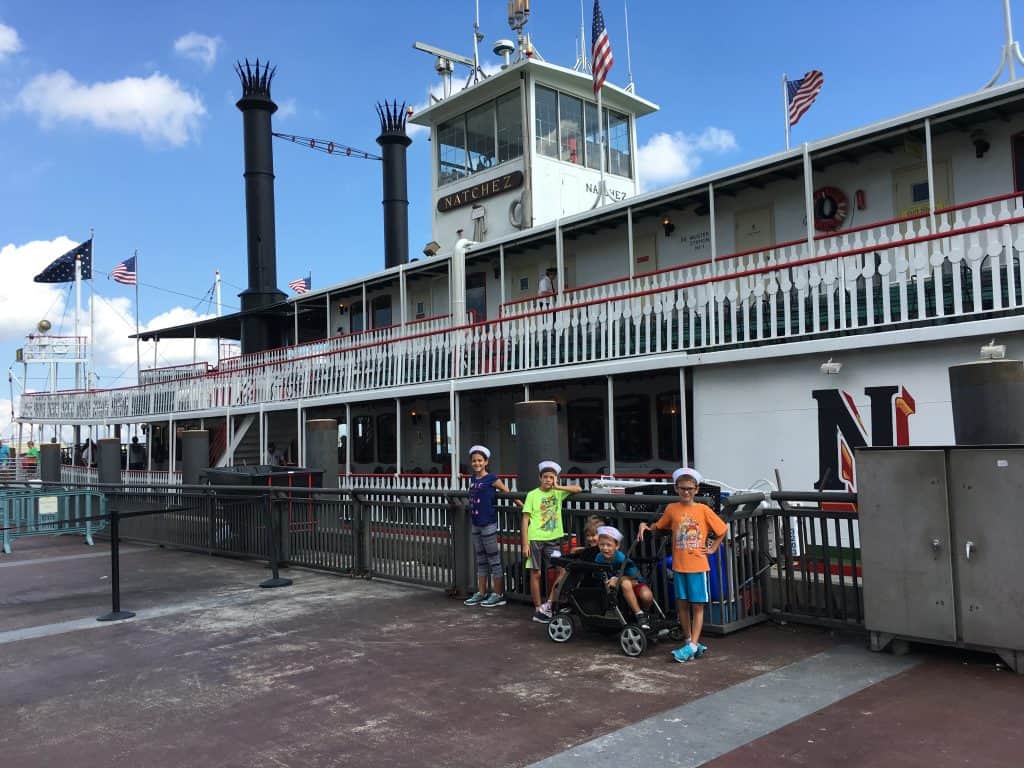 Cruise along the Mississippi River in New Orlean's only authentic steamboat, Steamboat NATCHEZ. The daytime cruise offers a narrated tour of the sites along the river and entertainment by a live jazz band.
Future engineers will enjoy seeing the steam engine in action from the engine room. Opt for the buffet lunch to sample some local favorites made fresh on the boat.
Book your Steamboat Natchez Cruise. As a Trip Advisor affiliate Trekaroo receives a small commission to help fund our small business and you get the lowest rates guaranteed.
Great Places to Eat in New Orleans with Kids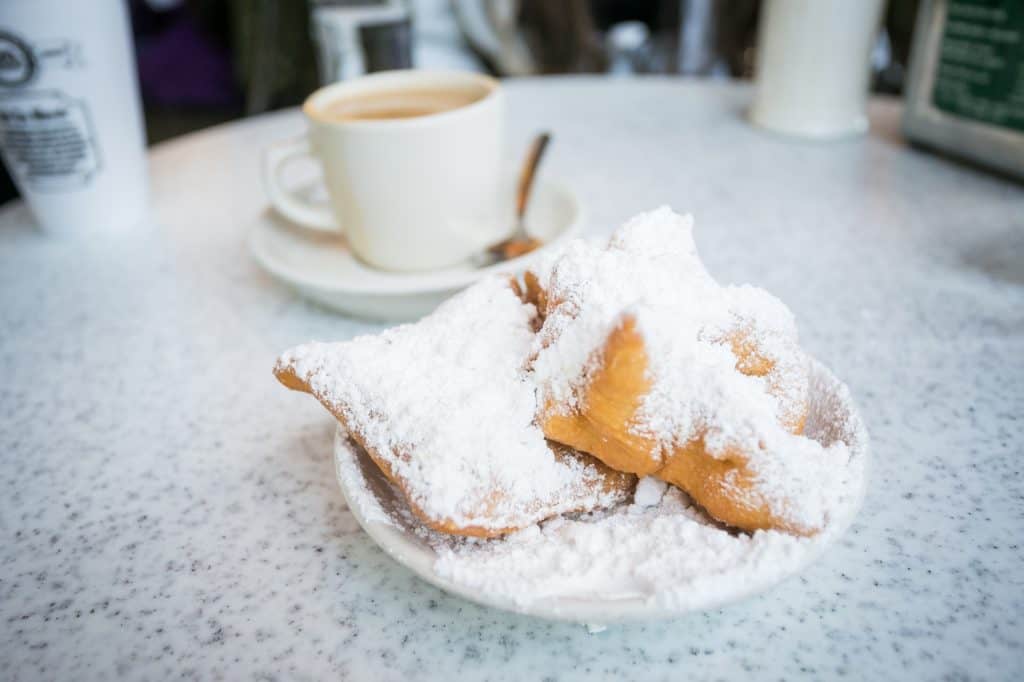 Every visitor to New Orleans must have beignets at Cafe Du Monde. These mouthwatering doughnuts will put a smile on your face and powdered sugar on your kid's shirt.
While in the French Quarter, stop by Johnny's Po-Boys for some classic southern sandwiches, Coterie for Creole and Cajun favorites, and The Court of the Two Sisters for the most amazing jazz brunch ever.
Make a trip to the warehouse district to indulge in gigantic sandwiches made with locally-sourced ingredients at Cochon Butcher. If you find yourself uptown, be sure to stop by The Camellia Grill for an old-fashioned diner experience the family will love.
Where to Stay in New Orleans with Kids
The Crescent City is a place of pedestrians and public transportation. For that reason, families visiting New Orleans with kids want to say close enough to the action to walk, but not so close that the night life keeps the kids up too late. Here are a few great hotel options for families: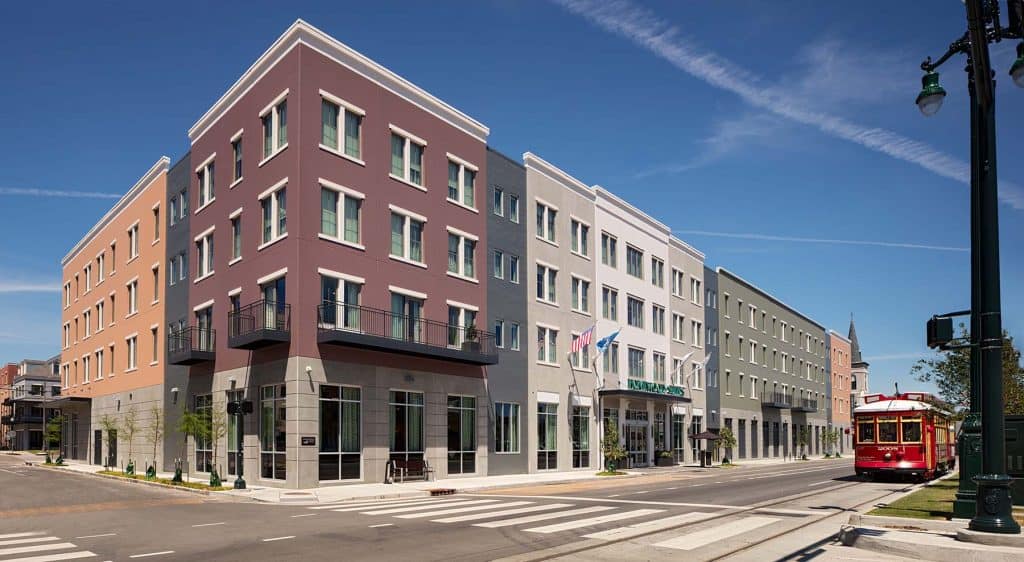 Feel all the comforts of home at Homewood Suites French Quarter. Being on the northern border of the French Quarter provides easy access to attractions while keeping the night time noises to a minimum.
Meals are a breeze with a full kitchen in every suite, free hot breakfast, and even free dinner some nights. The friendly staff and games in the lobby are sure to make you feel welcomed and entertained.
The Omni Royal Orleans Hotel makes a special effort to make the littlest guests feel welcome with the Omni Kids program. Upon check-in, children receive a backpack filled with fun activities just for them.
Even better, cookies and milk are delivered to your room the first night of your stay. The location right in the middle of the French Quarter puts many major attractions just a few minutes walk away.
Kids and parents love Loews New Orleans Hotel for its Loews Loves Kids Program. Kids get a complimentary gift at check in and parents receive access to the "Kids Closet," a room full of toys and baby gear (including strollers!) for you to use during your stay.
This hotel is also in an ideal location for walking access to the Louisiana Children's Museum while still being close to the French Quarter.
Ready to visit? Check out the hotel rates in New Orleans– Best Rate Guaranteed & Free Cancellations!
Day Trips from New Orleans with Kids
Take a Swamp Tour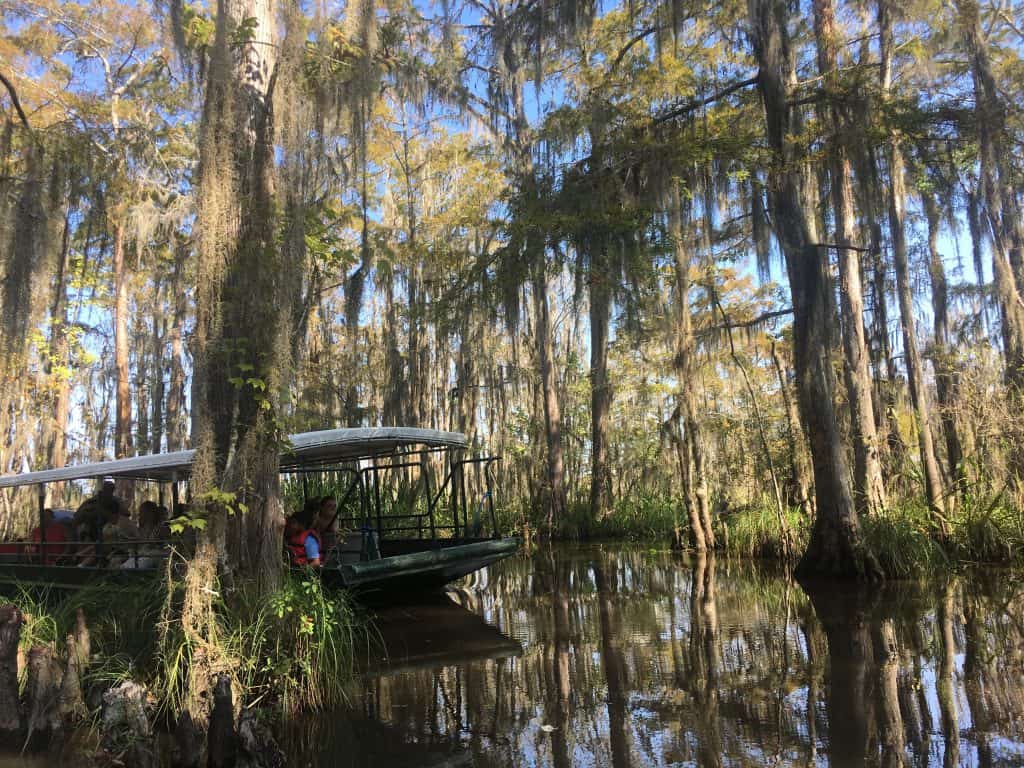 The abundant wildlife is part of the charm of the south, and there's no better way to experience it than on a Swamp Tour. Cajun Encounter's guides add a personal touch by sharing stories about the animals they know from living along the bayou. They also provide pick-up service from your New Orleans hotel.
Book your swamp tour with Cajun Encounters.
Visit the Mississippi Gulf Coast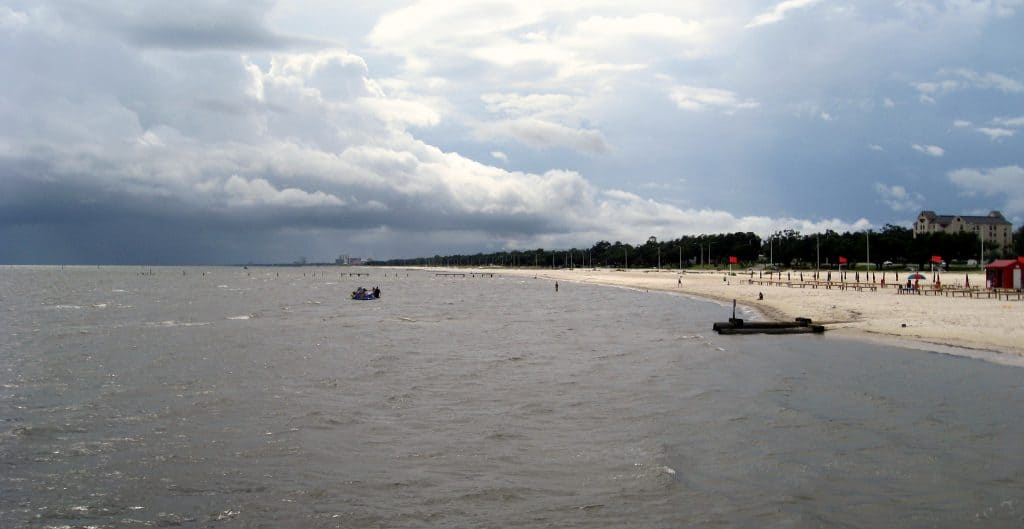 Although often overlooked, the Mississippi Gulf Coast has loads of fun and adventure to offer families. Explore the Pascagoula River with Eco-Tours of South Mississippi.
Learn about the shrimping industry at the Maritime & Seafood Industry Museum or on a Biloxi Shrimping Trip. A visit to the popular Beauvoir will let kids see the effects of Hurricane Katrina while also learning about the Confederate State's only president.
Find out all there is to do while reading our article on Exploring Mississippi's Gulf Coast
Tour a Plantation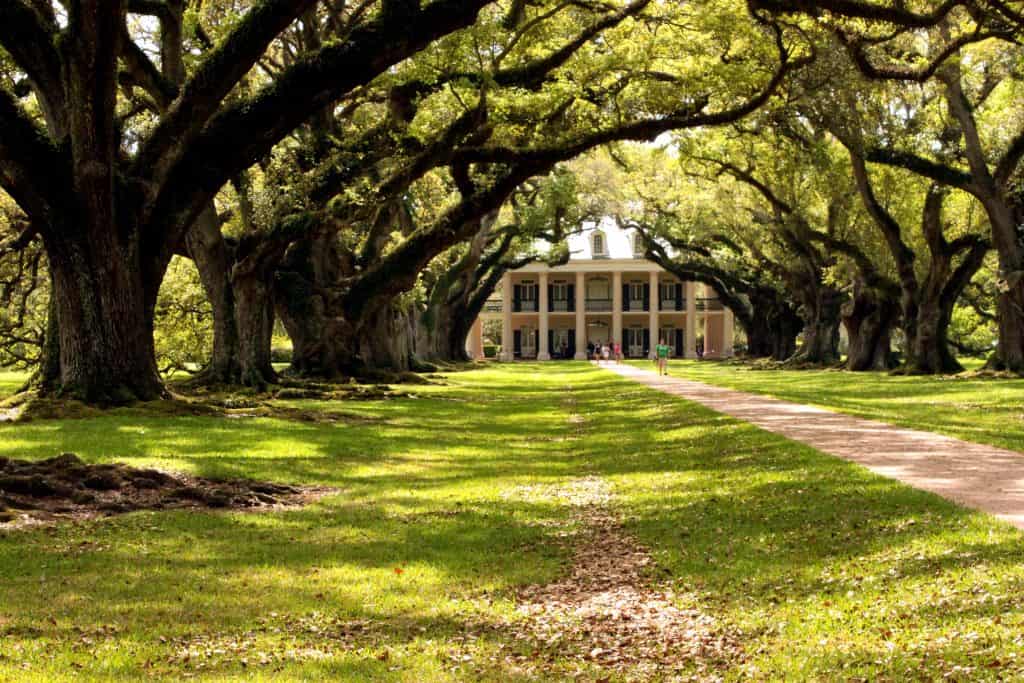 About an hour outside of the city, you can bask in the beauty of charming southern plantations. Join a walking tour at Laura, A Creole Plantation to get a glimpse into life for families and slaves in the 19th-century.
A visit to Oak Alley Plantation, surrounded by 300-year-old Virginia Live Oak trees, will make you feel as though you've be transported to another era. No car? No problem. Cajun Encounters also offers plantation tours.
Want to make your trip to The Big Easy even easier? Follow my Itinerary: Best of New Orleans in 3 Days with Kids