To truly experience the culture of New Orleans, you've got to eat. Spicy jambalaya, giant po boys, and messy beignets all contribute to the Creole and Cajun flare that makes this town so special.
With so many delicious choices, how do you find the best family friendly restaurants in New Orleans? We've got you covered with this list of the best kid-friendly restaurants in New Orleans that the whole family will love.
Best Family Friendly Restaurants in New Orleans with Classic Southern Favorites:
The Camellia Grill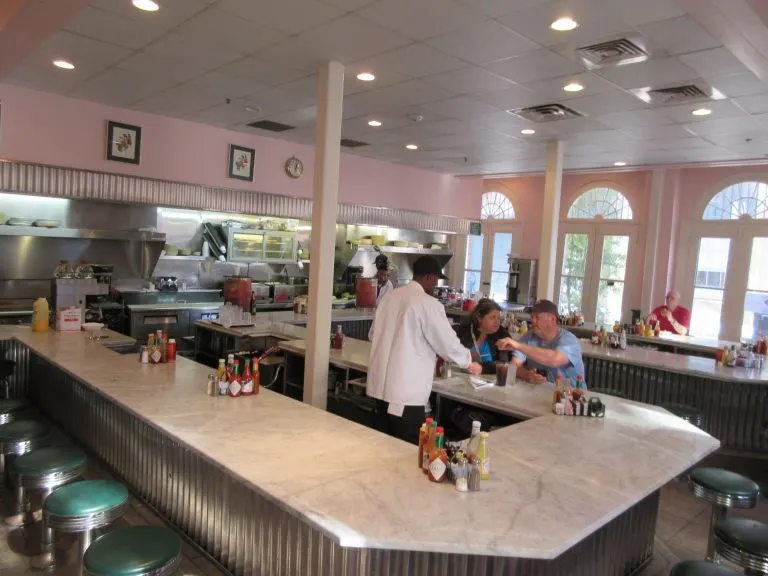 Head to Uptown New Orleans to experience classic diner fare at The Camellia Grill. Bow-tied servers have been waiting on customers on bar stools here since 1946. It is easily the most famous diner in The Big Easy.
Kids love to watch the cooks at work in the open kitchen as they wait for their enormous breakfast omelets or juicy cheeseburgers.
After the main course, stay for Camellia Grill's famous chocolate pecan pie or double-scoop freezes.
Acorn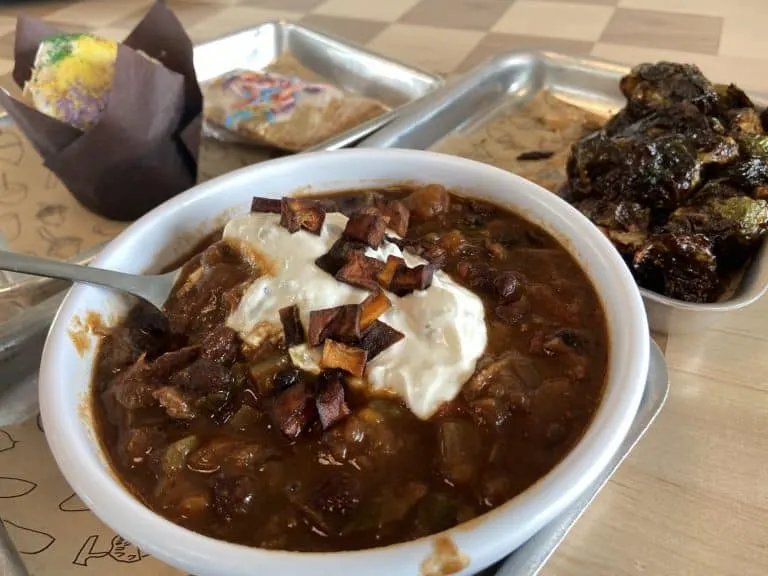 When the kids want something familiar but the parents want something spectacular, Acorn offers the best of both worlds.
The same chefs who create the masterpieces in the award-winning restaurants of Dickie Brennan & Co. restaurants in the French Quarter influenced the menu at the Lousiana Children's Museum City Park.
City Park made our list of 10 Fun Things to do in New Orleans with Kids. See what other spots your family won't want to miss.
Their menu of classic kid-friendly dishes, like pizza and hot dogs, is made with local, healthy ingredients. And uniquely delicious items like Cauliflower Jambalaya and Crispy Brussel Sprouts in a Crystal Honey Sauce keep more discerning palates happy.
Willie Mae's Scotch House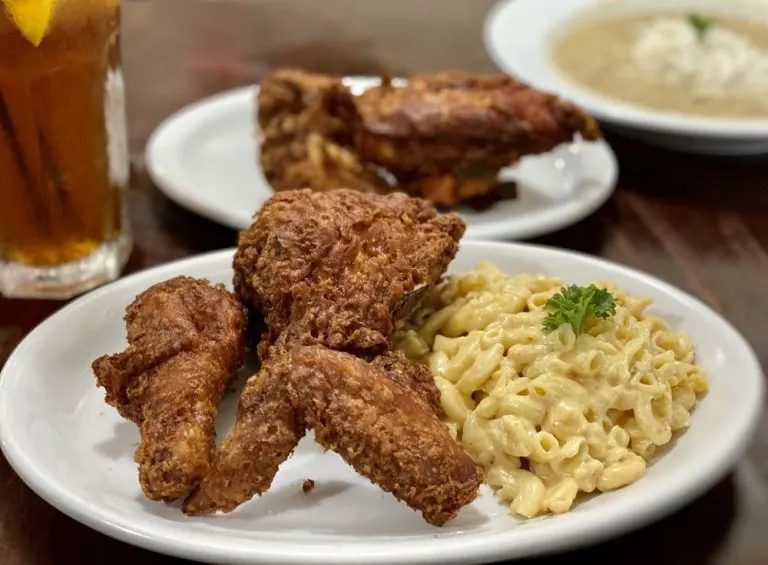 There is fried chicken and then there is Willie Mae's Scotch House fried chicken.
The best fried chicken on the planet (or at least we have found so far) is at Willie Mae's Scotch House in New Orleans. The chicken is unlike anything we have had anywhere else, thanks to its secret wet batter recipe. They chicken is unbelievably juicy and the crust is so full of flavor.
There is nothing fancy about Willie Mae's. It is in a small, converted house in an unassuming part of town. There are no frills, just great food. The line begins when the restaurant opens at 10AM, and I highly suggest an early arrival.
The three piece chicken meal (choose light or dark meat) comes with a choice of side. I suggest the butter beans, mac and cheese, or fried okra. Kids can easily share a plate. I wouldn't suggest planning any significant aerobic activity after this meal. It is definitely heavy, but oh so good!
Oceana Grill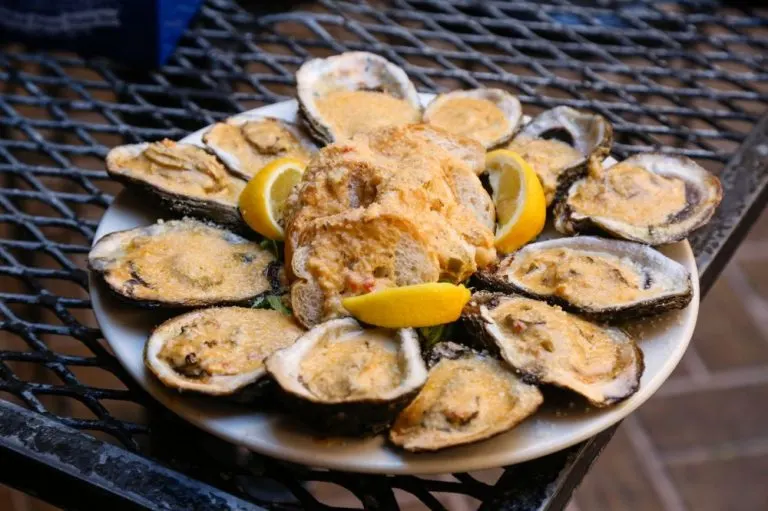 Although most New Orleans restaurants offer seafood, the best crab cakes and seafood gumbo come from Oceana Grill. Their oysters, which are kind of a big deal in New Orleans, are among the best of the best.
The location, on the corner of Bourbon and Conti Streets, makes it an easy place to visit while exploring the French Quarter and nearby Jackson Square.
The kids menu offers simple choices for hard-to-please children like chicken strips, fried shrimp, and burgers. If you want to have them try something more adventurous, order the gator tail bites!
There are also gluten-free and vegetarian options available which aren't always easy to find in New Orleans.
Best Family Friendly Restaurants in New Orleans for a Sandwich You Won't Forget
NOLA Poboys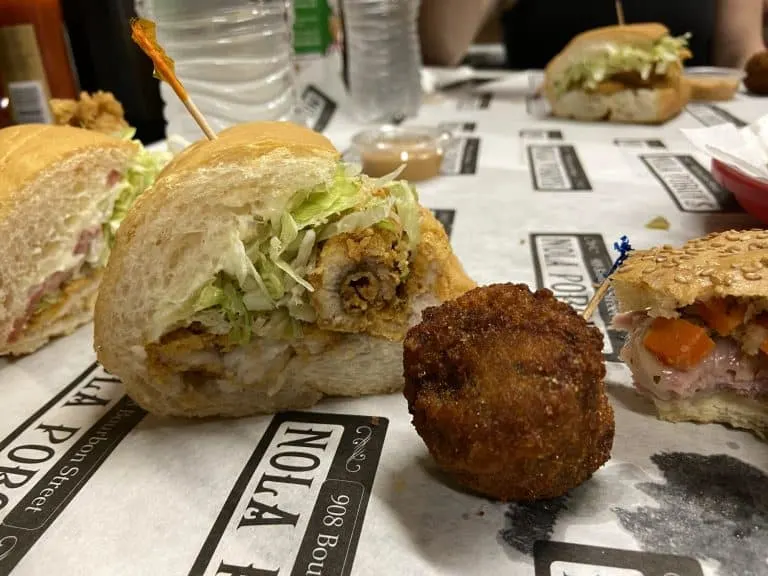 You can't leave New Orleans wihtout trying a po'boy. One of the best places to find classic New Orleans po'boys is NOLA Poboys. Choose from varieties like classic roast beef which is dressed and dripping with gravy, to fried catfish. There are over 45 options to choose from!
In addition to the yummy sandwiches, grab an order of Dabris fries to share. This delicacy is smothered in cheddar cheese sauce, tender pot roast, and rich gravy.
New Orleans is just the start! Check out the 9 Best Day Trips from New Orleans.
Cochon Butcher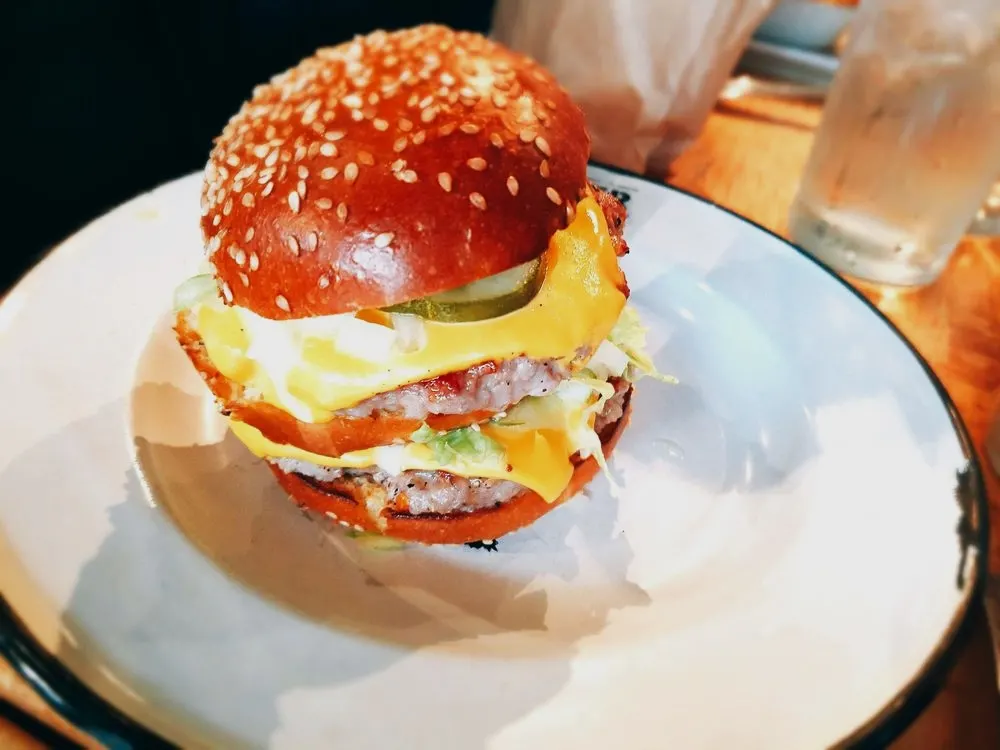 Cochon Butcher is the casual yet hip younger brother of Cochon, a more upscale restaurant owned by Donald Link, the famed James Beard award winning New Orleans chef and restaurateur. The same commitment to homemade ingredients, fresh-baked bread, and expertly butchered meats persists.
Cochon means pork, so it comes as no surprise that some of their most popular sandwiches include the Pork Belly Sandwich, the Buckboard Bacon Melt, and Le Pig Mac, a playful twist on Mc Donald's famous sandwich.
They also have out-of-this-world pretzels, sausage plates, Duck Pastrami Sliders. You can find this restaurant in the Central Business District which is close to the river and within walking distance of the French Quarter.
Central Grocery & Deli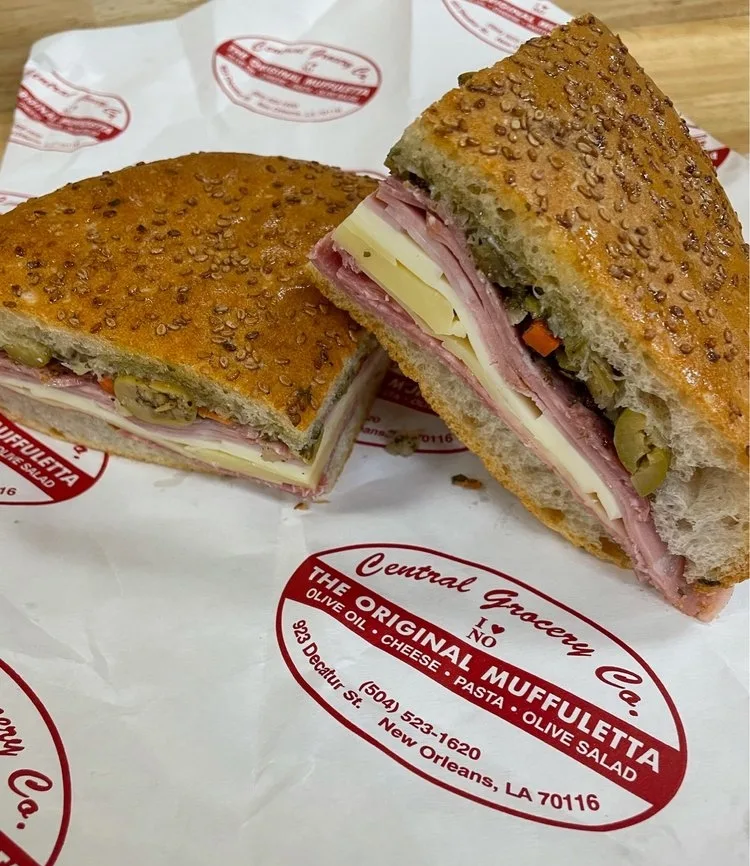 Another sandwich that is synonomous with New Orleans is the muffuletta. This sandwich is made with circular, sesame-crusted bread, Italian meat and cheese, and olive salad.
It was invented by Salvatore Lupo, the owner of Central Grocery & Deli, way back in 1906. There is a reason that this sandwich has had people lining up for it for over 100 years- it just so good.
Note- Central Grocery sustained significant damage during Hurricane Ida and is temporarily closed while they rebuild. You can find a great hot muffuletta at Cochon Butcher or a cold cut version that rivals the original at Verti Marte which is also inthe French Quarter.
Family Friendly Restaurants in New Orleans for A Memorable Breakfast or Brunch
Cafe Du Monde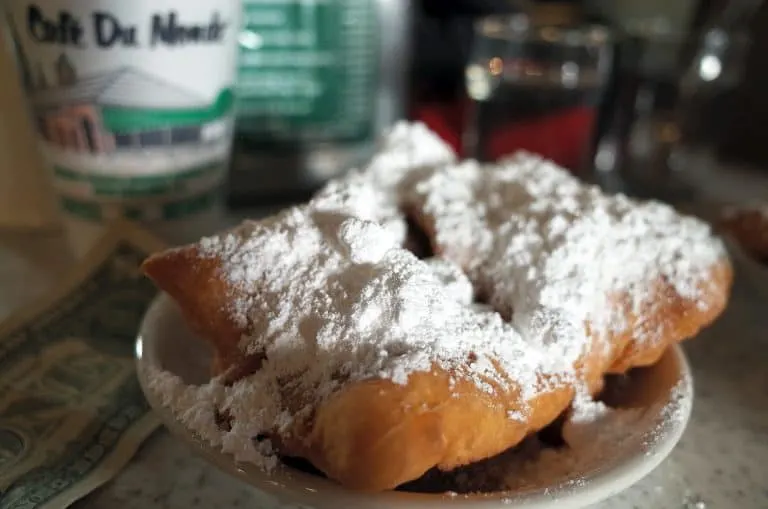 No trip to New Orleans would be complete without a stop at Cafe du Monde. Fluffy beignets loaded with powdered sugar along with a Cafe au Lait is the perfect start to any day.
Beignets are French-syle fried donuts. They were brought to New Orleans by the Acadians. They are light and airy, and served in groups of three with a generous heap of powdered sugar. They go absolutely perfect with coffee.
There is no doubt that Cafe Du Monde is a touristy spot. But there is a reason why locals and visitors have flocked to this French Marketplace institution for over 150 years. The location is convenient, the coffee is legit, and the beignets are heavenly fluffs of powdered sugar-topped magic.
Ruby Slipper Café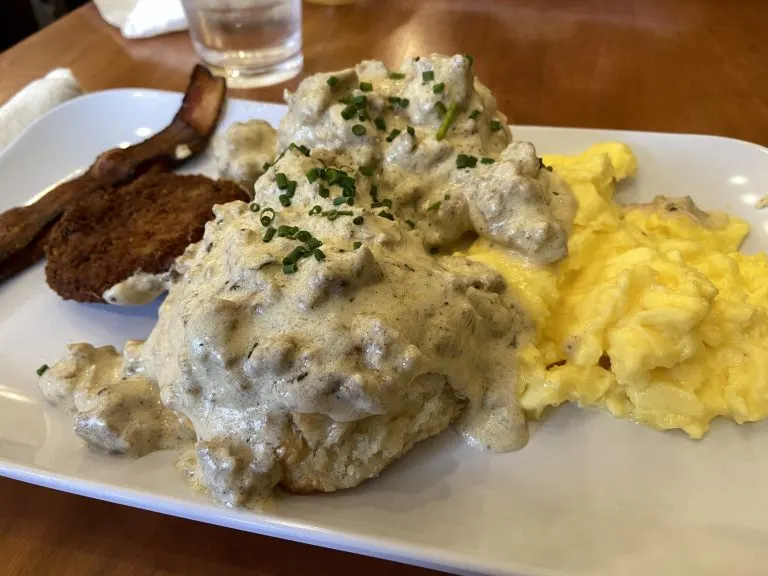 For a satisfying Southern breakfast or eye-opening cocktail, head to the Ruby Slipper Cafe. This small New Orleans chain has been serving brunch to locals and tourists for over 15 years.
Try the mouthwatering biscuits and gravy served with eggs, fried green tomatoes, and applewood smoked bacon. Or get a little spicy with the sweet heat chicken & french toast bites.
The kids' menu offers simple favorites at a great price. Little ones can't get enough of the cinnamon swirl pancakes.
Court of Two Sisters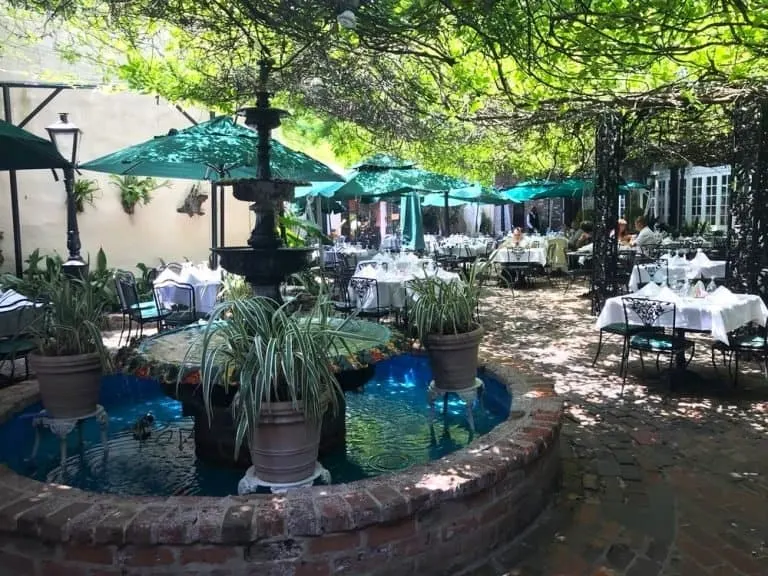 The Court of Two Sisters is known for its Jazz Brunch Buffet. You don't have to wait to enjoy this special treat because it is offered seven days a week! Make a reservation to come enjoy Creole and Cajun favorites in their beautiful courtyard while listening to live music.
On the buffet table, expect to find a variety of breakfast classics like scrambled eggs and bacon to keep the kids happy as well as benedicts, grits, and speciality omelettes. There are traditional New Orleans options like gumbo, turtle soup, and shrimp etoufee.
If you come after 11:30am there will be ribeye, mashed potaotes, and pasta added to the mix. There also loads of yummy desserts including pecan pie, Bananas Foster, bread pudding, and a variety of cakes.
The key to the full Court of Two Sisters experience is to make your reservation around 11am so that you can enjoy all the breakfast and lunch options.
Family Friendly Restaurants in New Orleans that Specialize in Creole and Cajun Cuisine
Jacques-Imos Cafe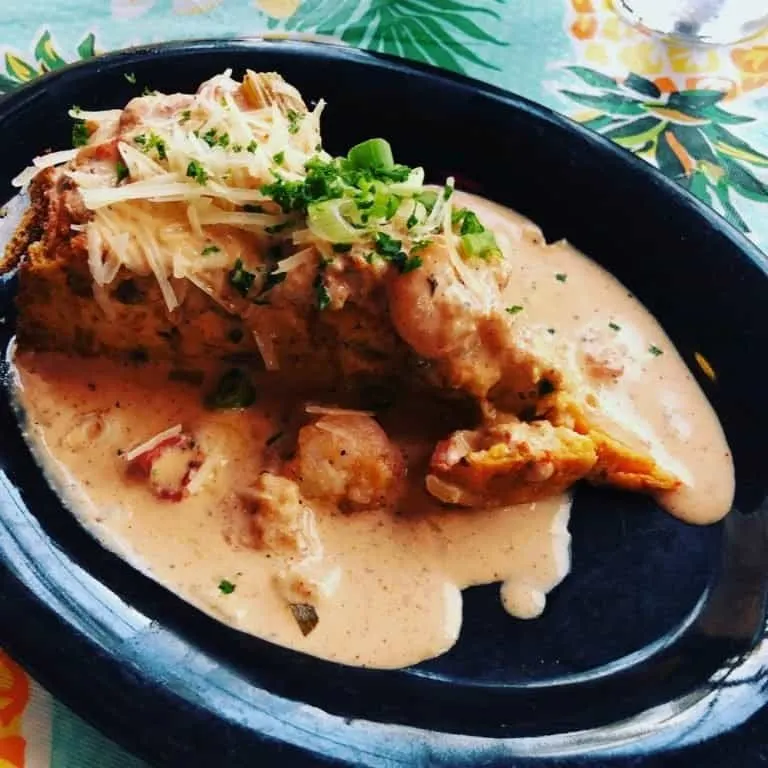 Some things are worth the Uber ride. A trip to Oak Street in the Garden District will result in one of the most memorable meals of your life at Jacques-Imos Cafe.
Yeah, I know shrimp and alligator sausage cheesecake sounds weird, but there is a reason why it is the most popular item on the menu. This appetizer truly has to be tasted to be believed.
Everything at Jacques-Imos is excellent. Standouts include fried green tomatoes with shrimp remoulade, blackened redfish, crawfish etouffee, and Aunt Leslie's fried chicken. But seriously, everything is so, so good! Save room for creme brulee and bread pudding!
The atmosphere is casual and eclectic, so family's will feel at home as they stuff their faces with food they will never forget.
New Orleans Creole Cookery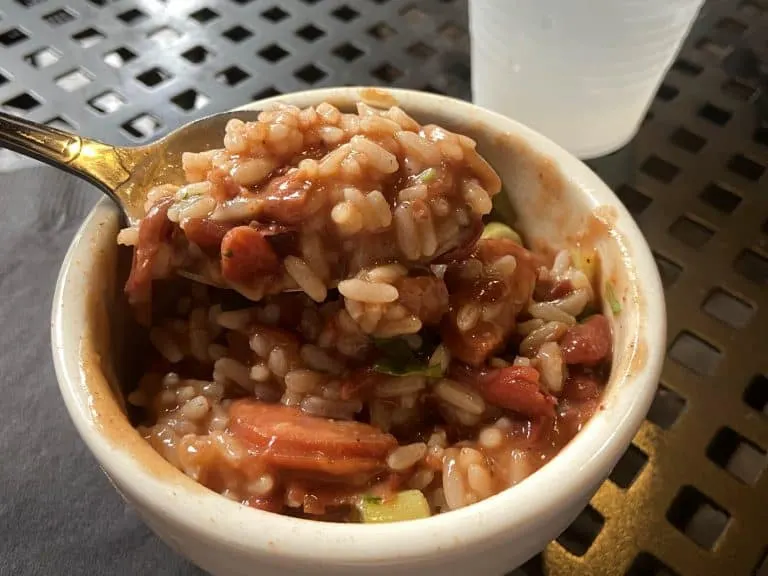 Traditional Creole dishes like shrimp creole and red beans & rice are the stars of the menu at New Orleans Creole Cookery. There is also shrimp and grits, jambalaya, and crawfish etoufee. Plus, if you have ever dreamed of getting a seafood tower, this is the place to do it!
And the Bananas Foster bread pudding puts a fun twist on local favorites. They also have a Bananas Foster cheesecake if you are so inclined.
With the kids menu, children can choose to be adventurous by ordering seafood gumbo, or keep it familiar with a simple order of pasta or chicken fingers.
If the weather cooperates, opt for outdoor seating in the charming courtyard for a relaxing place to enjoy your meal.
Best Family Friendly Restaurants in New Orleans for Fine Dining
Arnaud's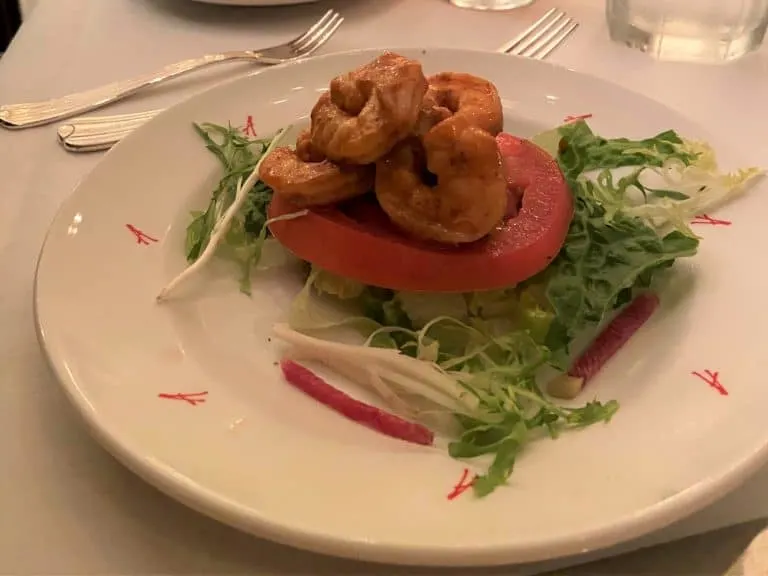 Even a family vacation deserves a little elegance, and Arnaud's is the perfect place for that. Since 1918, Arnaud's has offered classic Creole cuisine with top notch service.
Be sure to try the signature dish, Shrimp Arnaud, marinated in a delicious Creole Remoulade Sauce. And order some Soufflé Potatoes (think puffy french fries served with Béarnaise Sauce) for the family to share.
Even though there is no kids' menu, the accommodating staff offers off-the-menu choices (like chicken strips and french fries) for picky eaters. This allows parents to enjoy an elegant meal without complaints that the food is too fancy.
Collared shirts are required for boys and men at this establishment.
Muriel's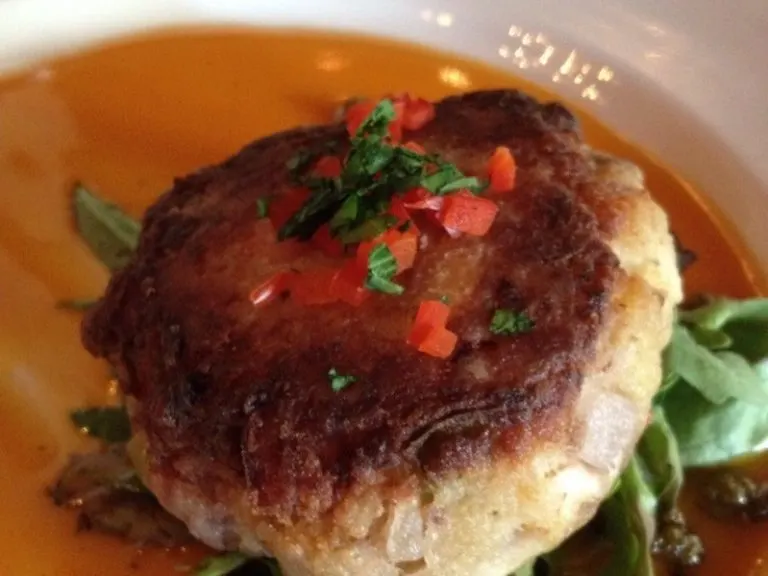 Ever wanted to dine with a ghost? At Muriel's, a table is reserved and set for the resident ghost, Pierre Antoine Lepardi Jourdan, every night. The history of the building dates back to the founding of the city itself.
While enjoying the haunted surroundings, try the delicious turtle soup or pecan-encrusted fish. Choose the three-course dinner option and you can have you pick of appetizer, entree, and dessert. There are also a la carte options such as blackened redfish and roasted duck.
On the kids menu you'll find all the basics, with the added bonus of a free scoop of ice cream for all kids with clean plates.
Brennan's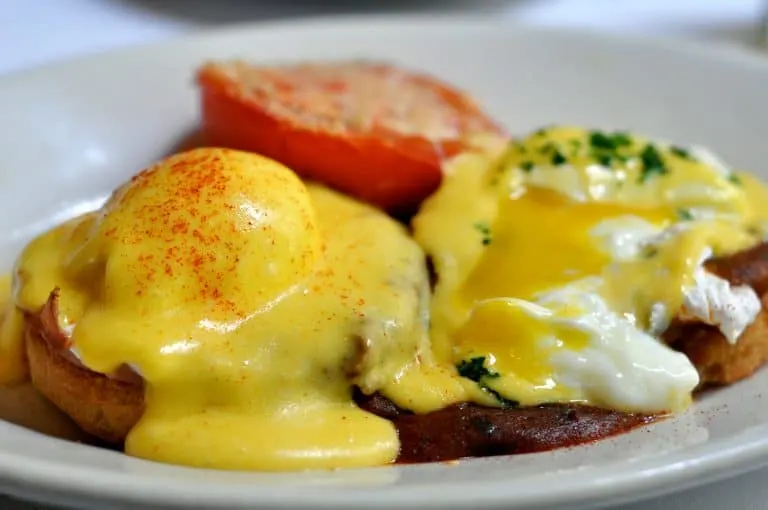 Another sophisticated restaurant that is great for families is Brennan's. Unique menu options like crawfish cannelloni have been drawing diners here for over seven decades.
Chicory rubbed beef tenderloin, blackened redfish, and lacquered duck are just of few of the entrees that grace its celebrated dinner menu.
Kids can choose to get a little adventurous and order off the regular menu, but on the kids' menu you can find grilled cheese and other simple foods.
And everyone enjoys a little pyrotechnic show with dessert, so be sure to order the Bananas Foster, which was invented here.
Mr. B's Bistro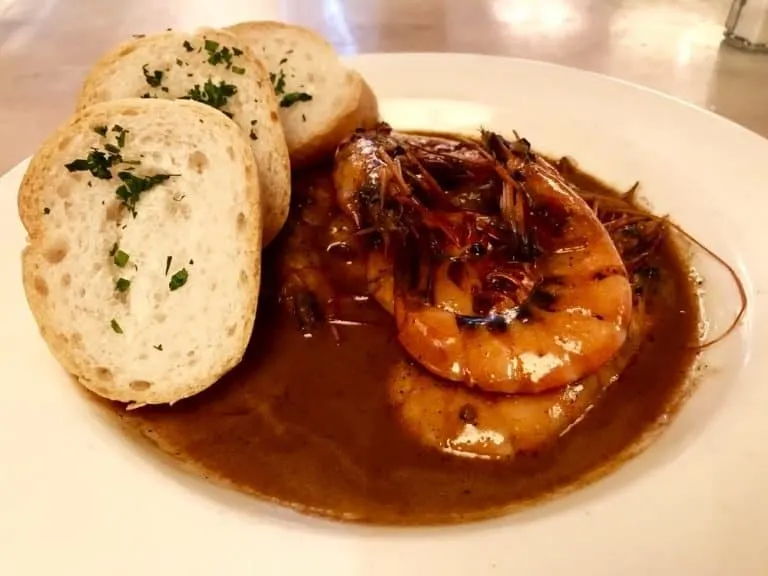 New Orleans-style barbequed shrimp is nothing like the grilled shrimp you are used to. It is actually sauteed shrimp served in a rich, Worcestershire butter sauce. In my opinion, Mr. B's Bistro in the French Quarter does NOLA-style bbq shrimp the best.
It is so messy that they give you a bib, but the drippy, buttery suce is irresistible. Expect to sop up every last bit with the french bread that accompanies the dish.
In addition to the shrimp, you also don't want to miss the honey ginger glazed pork chop. Everyone in our group agrees that it is the best pork chop any of us have had. I have no idea how they get it so moist and flavorful but I am so happy that they do!
The atmosphere at Mr. B's is very throwback. Waiters are dressed up and the vibe inside feels like eating a meal in a different decade. The dress code is "upscale casual". Some people dress up, but a collared shirt and jeans for men is perfectly fine.
The restaurant is family-friendly but those with younger kids might prefer to visit during lunch.
Want to try it all? Take a Food Tour!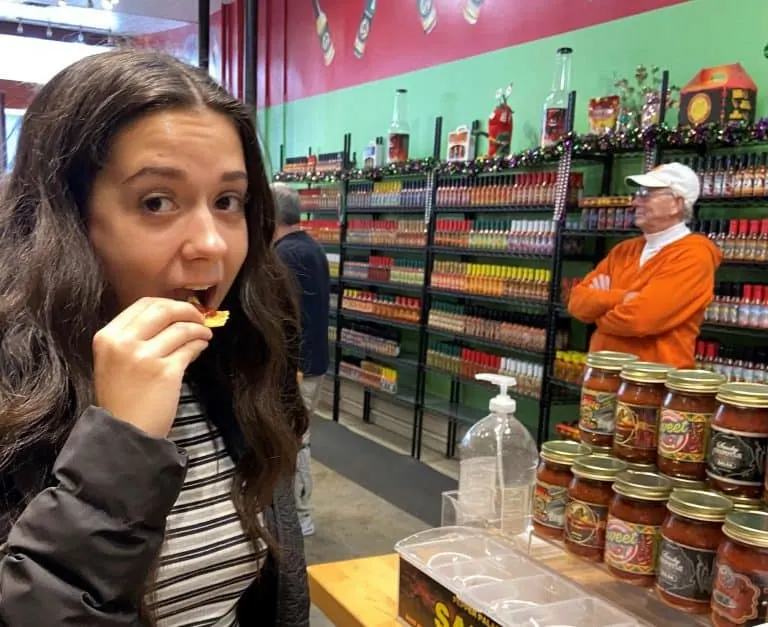 The best way to get a taste of New Orleans is by joining Doctor Gumbo Tours on their Food History Tour. This family-friendly tour makes five stops around the French Quarter to sample local dishes and desserts.
Along the way, you'll learn the history of the area, the restaurants, and the food you're eating. The storytelling style of the guides keeps even the youngest tourist entertained while they eat.
Disclosure: A big thanks to New Orleans & Company for hosting our trip and providing dinner at some of these great restaurants! I received no other compensation and all options are my own.