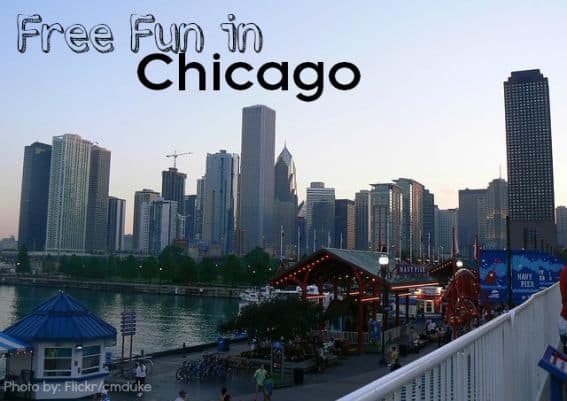 The best things in life are free. Don't think so? Make your way to the Windy City and you'll immediately change your mind. Chicago offers a plethora of things to do for the entire family including indoor and outdoor activities, attractions, and festivals. The best thing is you won't even have to spend a pretty penny!
Free Chicago Indoor Attractions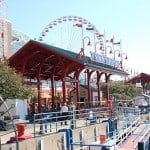 Family Events on Navy Pier
Head out by the lake to Navy Pier to check out the fireworks or attend their many free family-friendly events. Don't forget to stop by the Smith Museum of Stained Glass Windows, the first ever museum dedicated to stained glass, where you'll find 13 windows from Louis Comfort Tiffany. Photo by: Flickr/jadell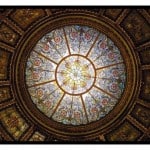 Music & Architecture at Chicago Cultural Center
For music and entertainment for the stroller set the Juice Box Series at the Chicago Cultural Center is a must stop. No time for a program? Gazing at the architectural beauty of this building and its two stained glass domes is more than worth it. Photo by: Flickr/CGAPhoto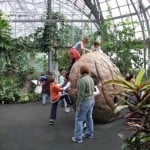 Unique Playscapes at Garfield Park Conservatory
Children will be delighted as they climb a 7-foot-tall seed and ride down the twirling stem of a green slide at the Elizabeth Morse Garden in the Garfield Park Conservatory. Photo courtesy of Chicago Park District.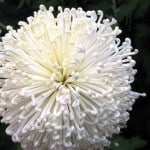 Flora Discovery at Lincoln Park Conservatory
After your jaunt to the Lincoln Park Zoo, stop by the Lincoln Park Conservatory to take in the exotic flowers, palms, and seasonal displays. This is the perfect escape from those blustery Chicago winters. Photo by: Flickr/cortneymartin82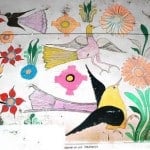 Explorar el Arte Mexicano at the National Museum of Mexican Art
Celebrate Mexican art and culture at the National Museum of Mexican Art. Photo by Flickr/wonderlane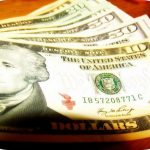 Money: That's What You'll Want at the Money Museum
It's all about money at the Federal Reserve Bank of Chicago's Money Museum free tour where you can see a million dollars…literally. Photo by: Flickr/sushiina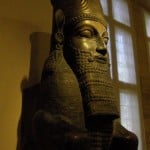 Explore Ancient Cultures at the Oriental Institute Museum
Stop by the University of Chicago and visit the Oriental Institute Museum, a research organization and museum devoted to the study of the ancient Near East. Explore the recreated Assyrian palace or stand in awe at the huge the 17ft tall statue of King Tut.  Photo by: Flickr/xvla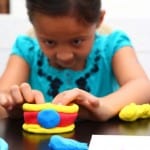 Hands-On Art at the Smart Museum of Art
While you're in the University of Chicago vicinity, see art with the entire family at the Smart Museum of Art. Stop by the first Saturday of every month for free family activities with hands-on art activities and tours. Even the art-making supplies are free!   Photo courtesy of Smart Museum of Art.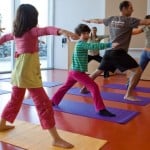 Art 101: Intro to Art at the Art Institute of Chicago
Not ready to pay the ticket prices to the Art Institute (especially if you don't think the kids will enjoy it as much)? Introduce the kids to art at the Ryan Education Center of the Art Institute of Chicago where they can assemble puzzles from those masterpieces they'd see in the galleries, play with blocks, or browse through over 1,300 picture books.  With fun exhibits such as a Picture Book Gallery and a Touch Gallery, the younger set will be excited to learn more about art. The family programs offered are also free.  Admission is free to Illinois residents every Thursday from 5:00 to 8:00 p.m.  Photo courtesy of the Art Institute of Chicago.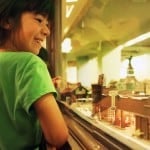 All Aboard at the DuPage County Historical Museum
Choo choo!! Train fans will feel right at home as they watch model trains chug past at the DuPage County Historical Museum. Every 3rd and 5th Saturday of the month is their designated Train Days when the engineers run the trains. If you happen to miss those days, kids (and adults) can still see the train loop around by activating the push button. Photo courtesy of DuPage County Historical Museum.
Free Chicago Outdoor Attractions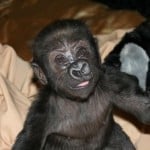 Get Wild at the Lincoln Park Zoo
See lions, tigers, bears, and a baby gorilla in the heart of Chicago at the Lincoln Park Zoo. As one of the nation's last remaining free zoos, the Lincoln Park Zoo always offers free activities daily and free events. For farm animal lovers, stop by the Farm-in-the-Zoo. If you still have energy left, walk over to the Nature Boardwalk for awesome views of the Chicago skyline. Photo courtesy of Megan Ross/ Lincoln Park Zoo.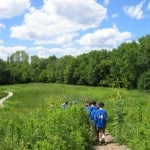 Escape the City at Nature Centers and Farms
Head to the outlying suburbs for some farm fun!  Kline Creek Farm, Primrose Farm, and Wagner Farm are free and always have something fun scheduled.  Kids can be one with nature at the North Park Nature Village Center where their feet will take them through a forest, prairie, wetlands and savannas. Photo Courtesy of Chicago Park District.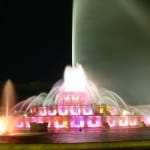 Waterworks at Buckingham Fountain
Both kids and adults will love the iconic Buckingham Fountain, one of the largest fountains in the world.  Don't miss the 20 minute water show every hour on the hour where the center jet sprays 150 feet into the air.  Starting at dusk there is a major multi-colored light and music show. Photo by Flickr/ir0cko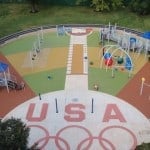 Visit a Chicagoland Park
With over 580 parks and 523 playgrounds, you're bound to find a park the kiddos will enjoy. How about a "Wizard of Oz" themed park, Oz Park? Those kids who dream of winning gold will absolutely love the Olympic-themed Jesse Owens Parks.  Mary Bartelme Park is the West Loop's crown jewel which features misting sculptural squares that are both art and a godsend on those steamy Chicago days. And of course, who could forget Millenium Park, with the infamous "Bean" and interactive "face" fountains? At night, bust out the blankets and lawn chairs and watch a free movie during Movies in the Park. Photo Courtesy of Chicago Park District.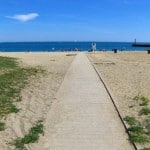 Get your Toes in the Sand
Beachcombers will be delighted at the 16 miles of sandy beach that is open to the public for free. Don't miss the family-friendly beaches of Foster Avenue Beach, Oak Street Beach, and Montrose Beach. Kids can go splash crazy at the 63rd street Beach with their interactive sprayground. Photo by: Flickr/vxla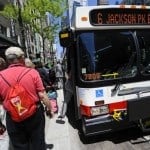 Tour the City with Chicago Greeter
If you've ever wanted to experience Chicago like a local, then take a free family-friendly tour with a Chicago Greeter. These volunteers will tell you like it is from a locals point of view. Or if you'd like to learn more about Chicago's most famous park, catch a Millennium Park Greeter. Photo by Choose Chicago.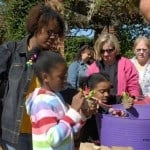 Enjoy Family Festivals at the Chicago Botanic Garden
Spend a day surrounded by nature at one of the most colorful places around the Chicagoland area, the Chicago Botanic Garden in Glencoe. The garden hosts a variety of free drop-in activities and family-friendly festivals. (Free admission; parking $25 each vehicle) Photo courtesy of Chicago Botanic Garden.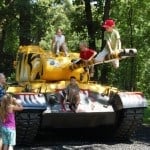 Get Active at Wheaton's Cantigny Park
Climb on tanks, soak in the beautiful gardens, or stop by their two museums at Cantigny Park in Wheaton. There's always a family-friendly event such as Story Times in the Garden or free kid-friendly concerts. Mark your calendars for upcoming kiddie concerts with Istvan and His Imaginary Band, The Boogers, Scribblemonster, and Little Miss Ann Band. (Free admission; parking $5 each vehicle) Photo courtesy of Jeff Reiter.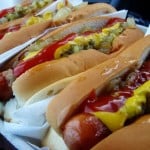 Enjoy Culinary Treats at Taste of Chicago
Families with big appetites can indulge at the Taste of Chicago, the nation's largest outdoor food festival.  Admission and entertainment are free at this summer event. Photo by: Flickr/dinnercraft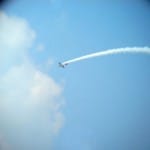 Watch the Sky at Chicago Air Show
Those seeking jaw-dropping feats of the aerial type should flock to the lake for the Chicago Air and Water Show. Photo by flickr/metaxin

Free Days & Special Programs at museums
Art Institute of Chicago – Admission is free to Illinois residents every Thursday from 5:00 to 8:00 p.m.
The Peggy Notebaert Museum – Admission is free for Illinois residents every Thursday. (Donations are welcome)
Chicago Children's Museum – Admission is free for those 15 and under every first Sunday of each month. There is also free admission to all visitors on Thursday evenings 5pm – 8pm.
DuSable Museum of African-American History – Admission is free every Sunday.
Museum of Contemporary Art – Admission is free for Illinois residents every Tuesday.
Swedish American Museum – Admission is free every second Tuesday of every month.                                                                     
Kids Museum Passport – Chicago residents take note – pick up a passport that lets you visit 15 museums in Chicago for free. Program is through the Chicago Public Library and Museums Work for Chicago.
Museum Adventure Pass – Run to the nearest library to borrow a pass that lets you see many of Chicagoland's attractions for free or discounted rates.  Check out the list of attractions that are included.
Comments
comments