If you haven't thought of Panama as a travel destination with the family, think again. Panama is one of the top five fastest-growing international destination among U.S. travelers. Why? It's because there are so amazing things to do in Panama with kids and a Panama family vacation should definitely be on your radar.
Panama is a tropical paradise. With Costa Rica on one side and Colombia on the other, it's not a big country. Yet, this small country is full of rainforests, mountains, and beaches. Panama has more than 1,000 islands, a rich indigenous culture, and a dynamic capital city.
There are also plenty of adventurous things to do in Panama with kids. Your kids will go home with stories about birds, monkeys, and other fun animals after a visit to this Central American country.Panama's investments in biodiversity make it easier to explore the nation's parks and rainforests.
Furthermore, traveling to Panama as a family is affordable. The government decided that tourism is essential to the country, so prices are low compared to other destinations. Plus, Panama uses the U.S. dollar, making travel within the country more accessible.
What to Know Before You Go to Panama with Kids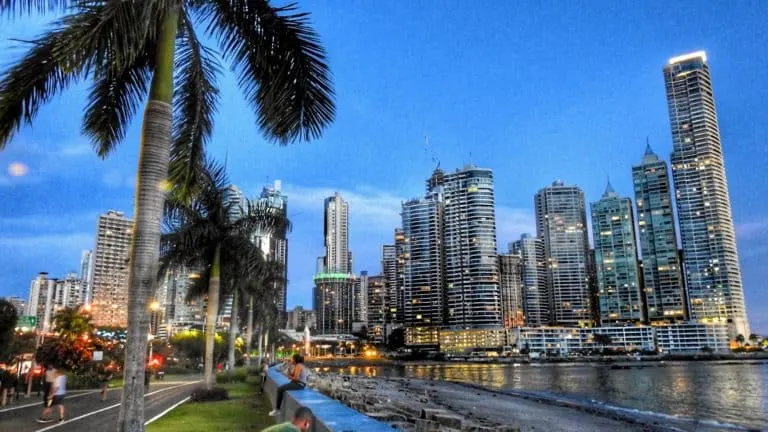 United, Delta, American, Spirit, Mexicana, Taca, KLM, and Air France all fly to Panama's Tocumen International Airport. Panama's major airline Copa has also has a safe, pleasant reputation.
The country has two seasons: the dry summer season (January until April), and the wet season (May through December). Prices are generally lower during the wet season. Rainfall is brief, so don't rule traveling to Panama with the kids during the wet season. Spanish and English are both spoken, but a good command of the Spanish language is useful.
Here are 50 things to know before traveling to Panama.
Is Panama safe for families?
Absolutely! Just like many large cities, Panama City has its good areas and bad areas. But overall, the US government has declared Panama a safe country to visit, as long as you avoid the remote and mostly inaccessible "Mosquito Gulf" which is known for drug trafficking.
Is Panama Good to Visit with Kids?
We think Panama is great to visit with kids. It is an inexpensive destination that is ideal for families that love nature, learning about different cultures, and enjoy adventure.
When planning things to do in Panama with kids, prepare for both adventurous as well as relaxed, low-key environments. Pack comfortable, lightweight clothes and shoes, a swimsuit, hat, suntan lotion, camera, water shoes/hiking shoes, and cash (in small denominations). This will come in handy should you wish to purchase handicrafts and souvenirs in areas where indigenous people live.
And bring bug spray! You'll need plenty of it.
If you're looking for a tour company to take you around Panama, we recommend PBA Holding Group, a destination management company specializing in the country of Panama. They offer personalized experiences, including authentic destination tours, individual private tours, outdoor adventures, soft adventure activities, wildlife, and cultural encounters.
Epic Things to do in Panama with Kids
Visit the Panama Canal + IMAX Panama Canal Movie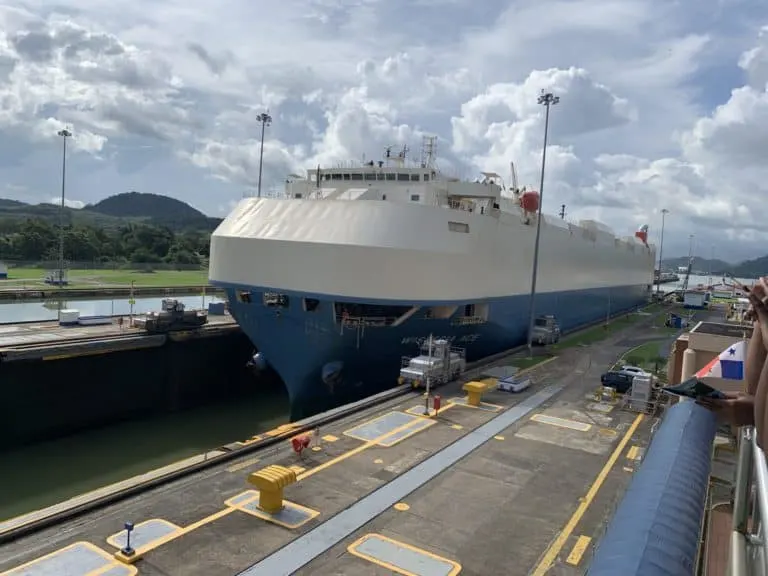 The Panama Canal fascinates little travelers. One of the most well-known attractions in Panama, 800,000 ships pass through the 50-mile-long waterway annually. The biggest vessels coming through the lock chambers are mid-sized Panamax cargo vessels.
Be sure to stop at the at Miraflores Locks' Atlantic & Pacific Restaurant for lunch. Don't miss the IMAX Panama Canal 3-D Movie, narrated by Morgan Freeman. There's also a museum showcasing the history behind this 100-year-old Panamanian icon.
Did you know you can take a cruise through the Panama Canal with Uncruise?
Explore Panama's Wildlife on a Tour of the Panama Canal on Gatun Lake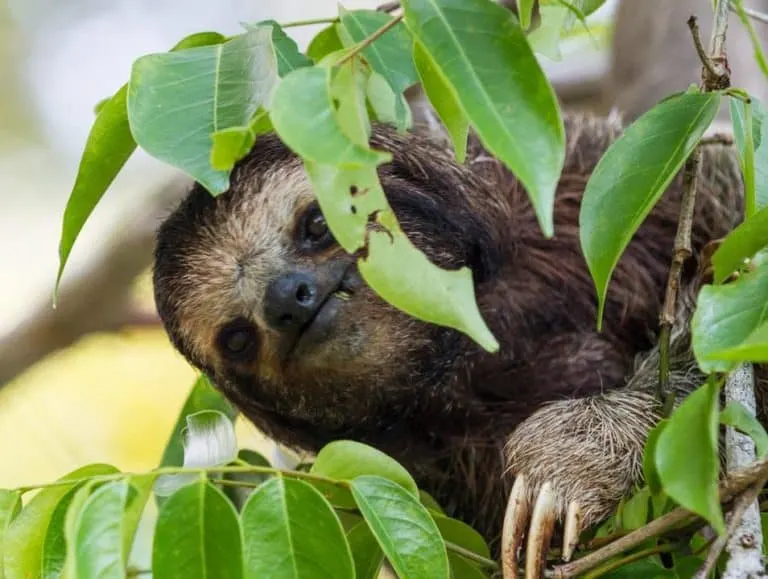 One of the best things to do in Panama with kids it see the wildlife living along the Panama Canal. You can do this by boarding an expedition boat that crosses Gatun Lake, which sits alongside a rainforest. Just imagine your kids delight when they spot green iguanas and monkeys resting on tree branches!
They'll also see crocodiles, Snail kite (birds), and Keel-billed toucan among other wildlife. The Monkey Island Panama Boat Tour will take you right outside of Panama City for a real jungle experience. The tour also gets visitors close to the massive ships on their way to and from the Panama Canal locks.
Stroll Around Casco Viejo and Run Through the Ruins in Panama City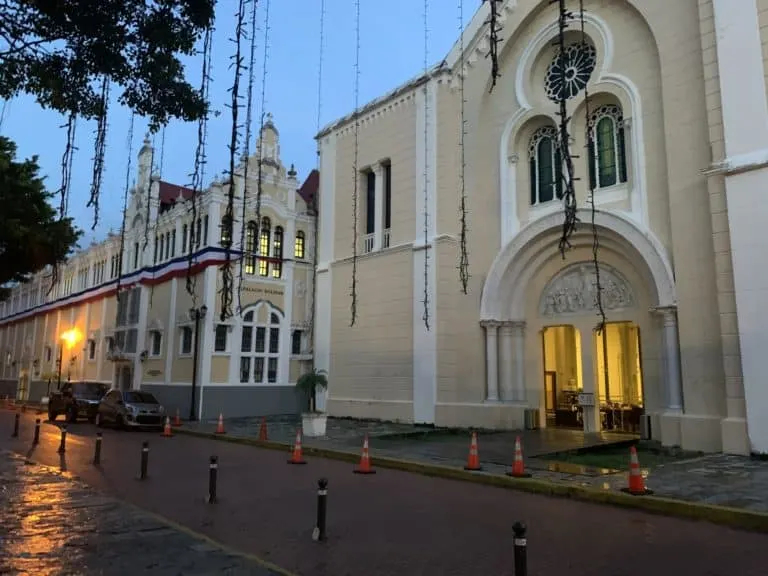 A walk through Panama City's old town, Casco Viejo, includes an education about pirates. Subject matter like that keeps most kids' interest, so take advantage of the opportunity teach some area history.
Built in the 16th century, the old town is lined with cobblestone streets and plazas, restaurants, cafes, and bars. There are also historical landmarks like Plaza Francia, Plaza Herrera, and El Altar de Oro.
You'll pass by historical ruins (your kids will love running around) and ancient cathedrals and fountains. The area's incredible architecture, colors, and tropical landscape make it one of the more historic things to do in Panama with kids.
Explore Casco Viejo on a guided tour.
Visit an Indigenous Village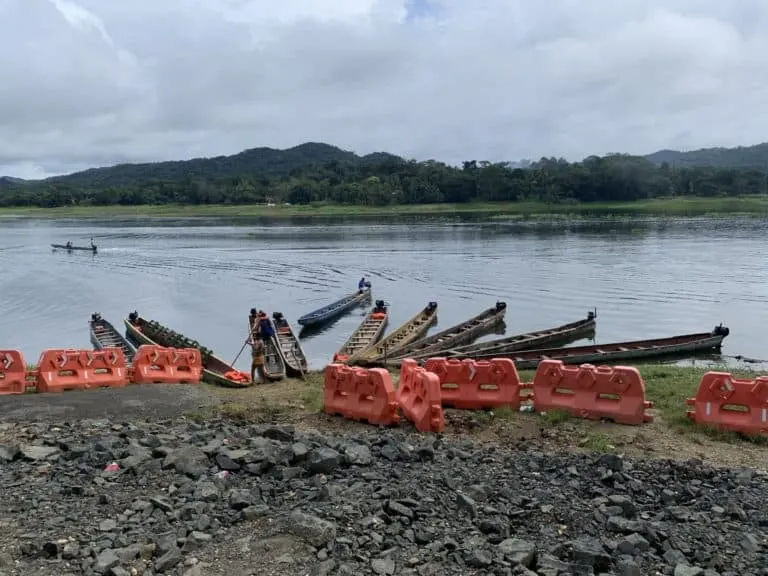 For an immersive cultural experience, visit an Embera village for a glimpse into the group's life and mystic rituals. One of Panama's seven indigenous groups, the Emberas, produce medicinal plants and create fabrics, bracelets, baskets and other crafts.
Fun fact: The Emberas trained the U.S. astronauts in jungle survival!
Check out this awesome Chagres National Park hike and Embera village tour.
You'll meet members of the tribe dance, dance, sample their food, and buy handicrafts. Alternatively, on San Blas Islands, your kids can learn about the Guna indigenous tribes. This group is famous for their colorful molas and beaded bracelets. It's a very visual experience that is perfect for young Instagrammers!
Make Chocolate at The Buenaventura's Cacao Experience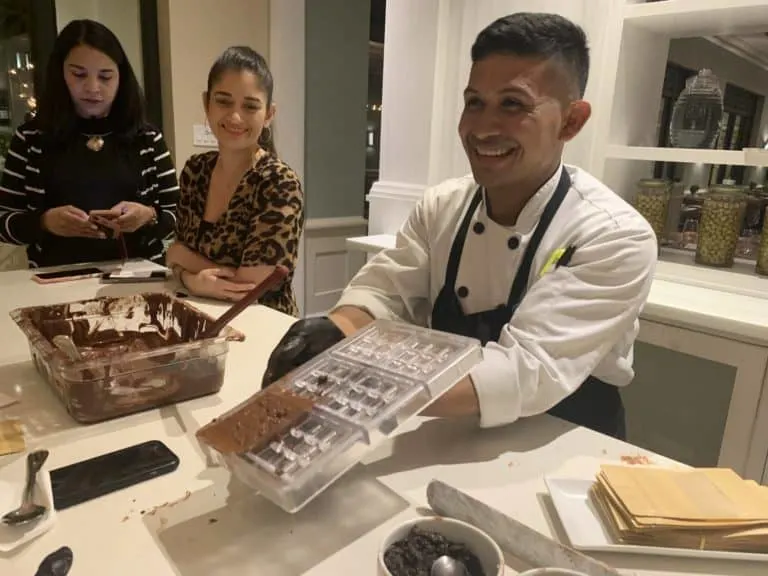 What would you say to an experience where your kids have no idea that they're learning? One of the most indulgent things to do in Panama with kids is participate in the Buenaventura's Panamanian chocolate bar experience.
Families will learn the cacao process from "bean to bar," during a workshop lead by cacao bean farmers and a master chocolatier. At the end, they'll depart with symbols of all that effort- three chocolate bars of their own creation!
Food is an important part of Central American culture. As you explore each country, knowing what to eat is key. Here is a great article about what to eat in Guatemala.
Have an Adventure in El Valle de Anton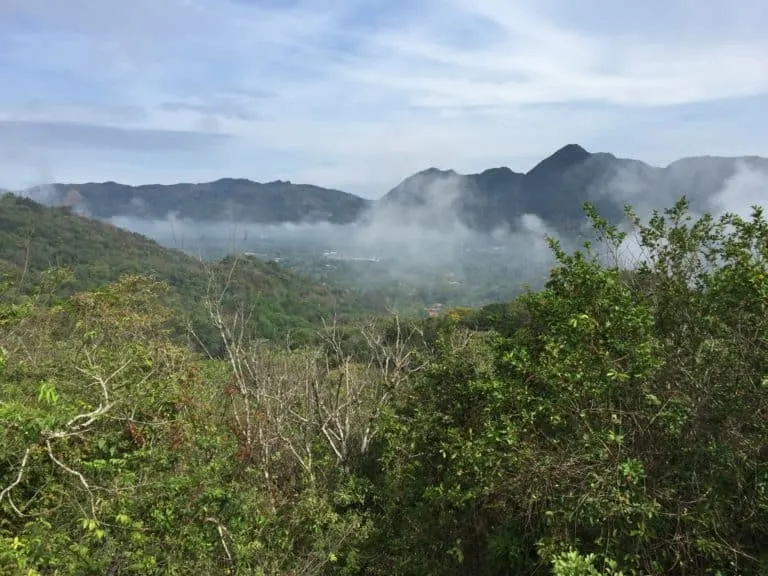 Looking for more active and adventurous things to do in Panama with kids? Then head to El Valle de Anton. This mountain village offers horseback riding, hiking, canopy adventures, a visit to El Nispero Zoo, bicycle rental, and more.
Enjoy a Water-Based Adventure in Panama on Your Family Vacation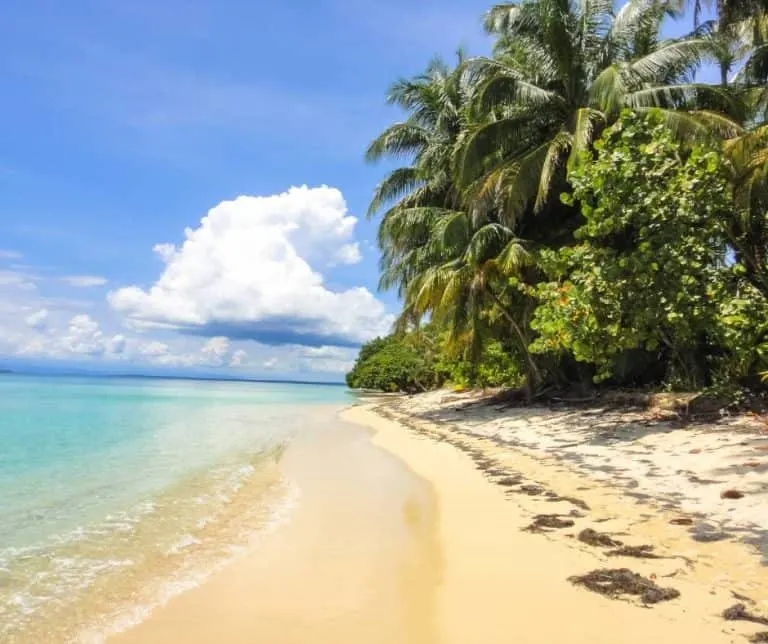 Check out water-cententric wildlife while snorkeling around Cayo Zapatilla or kayaking through mangroves. You can also go on a tour that includes time zip lining as well as snorkeling in Panama's Caribbean waters near Portobelo, a World Heritage Site. Or take a kayaking day trip through Portobelo, a cannon battery built by the conquistadores and learn about the ruin's history
Surfing at Playa Caracol is another popular activity for adventurous families. So is white water rafting in the Class II and III Rio Grande. River rafting is always one of the most memorable experiences for families and gives you a chance to experience the natural beauty of the country.
Go Whale Watching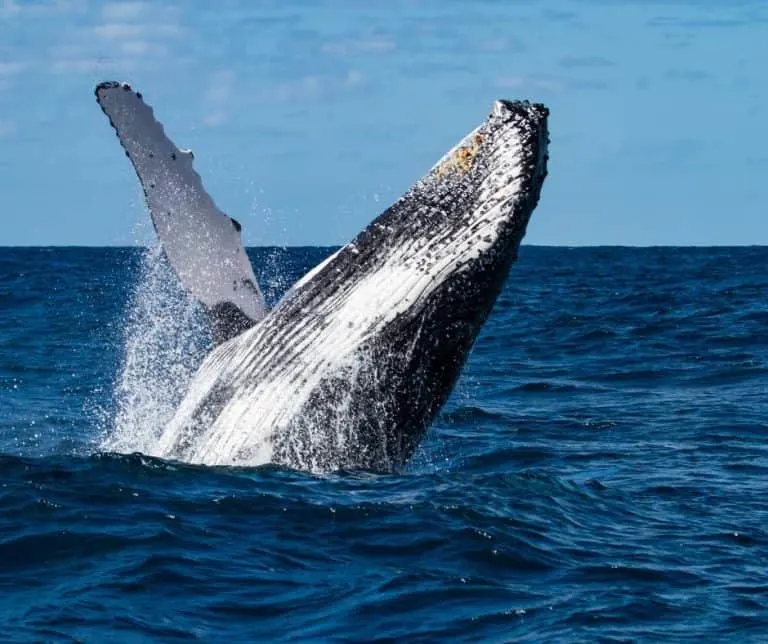 If you're visiting Panama City during the humpback whale season (July to October), several operators offer whale-watching tours. Tours often begin with passing through the Miraflores locks and often guides will place a microphone in the water so you can hear the whales sing.
Hit Up One of Panama's Great Museums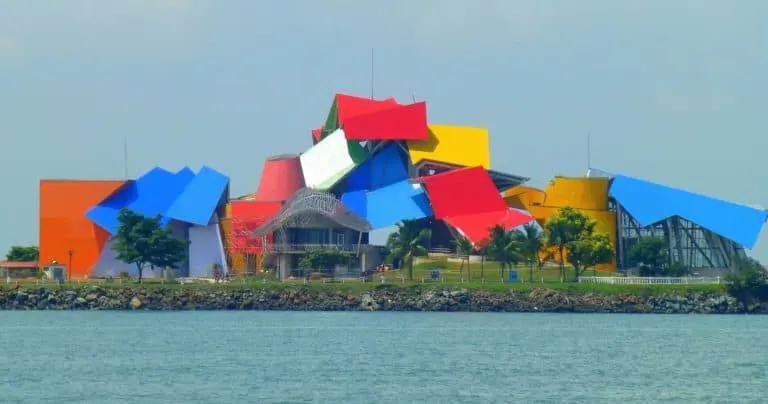 Among the things to do in Panama with kids, educational experiences abound. This includes the some great museums. Nature-loving kids will enjoy BioMuseo Panama, designed by world-renowned architect Frank Gehry. Its permanent collection, 'The Bridge of Life," is spread over eight galleries.
At the Panamarama, a three-story projection space with ten screens, visitors are immersed in an audiovisual rendering of Panama's ecosystems.
Punta Culebra Nature Centre is a small, open-air museum whose aim is to educate visitors on marine science and conservation. The center covers 1.5 hectares and is a great place to bring little kids. The exhibits include a turtle pool and a 'touching pool' where kids can get touch starfish and other sea creatures with assistance.
Go Family-Style at Two of Panama's Best Restaurants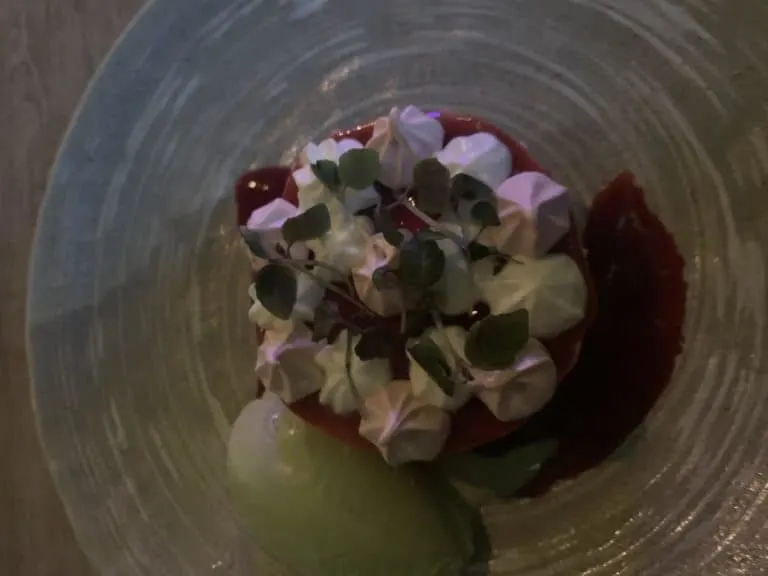 Salvaje Restaurant, located in Panama City's Casco Viejo historic district, offers Japanese and Mediterranean fusion cuisine with Latin American touches. Enjoy family-style portions of mushroom and wagyu dumplings, cauliflower tempura, and if your kids are daring, sushi.
Mestizo Restaurant at Santa Maria, a Luxury Collection Hotel & Golf Resort, is another Panamanian restaurant offering Mediterranean food along with excellent views. Breakfast for kids is complimentary. Mestizo also offers both a kids' dinner menu and a special Kids Corner brunch menu on Sundays.
Where to Stay in Panama City
Buenaventura Golf & Beach Resort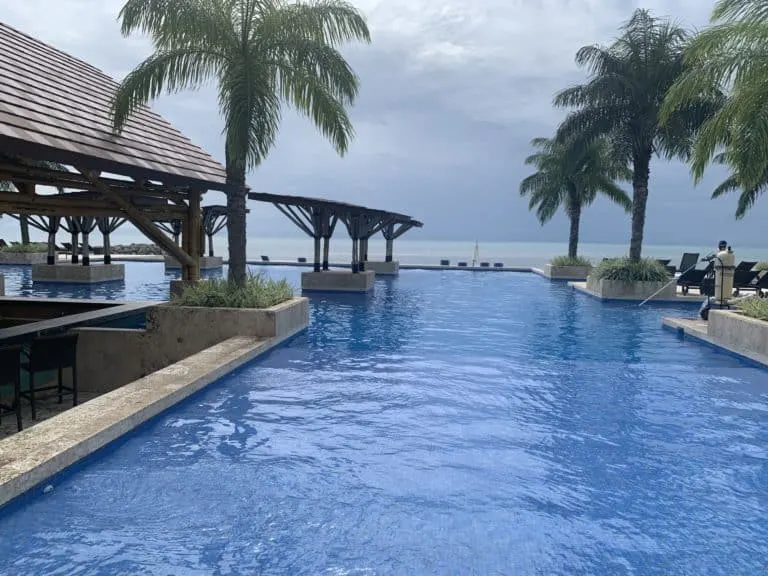 The Buenaventura Golf & Beach Resort is a Marriott hotel that has a great appeal to families. Your kids can build sandcastles and ride the waves while you're suntanning and sipping a cocktail. Not only does the hotel offer weekly kids camps, there's a wildlife center.
Active guests can make use of the tennis courts, water sports, multiple swimming pools, and the private beach. An onsite museum offers art workshops. There are also nine onsite restaurants including Tai Kai Sushi & Martini, our personal favorite.
A few tips for your stay:
Try the almond croissant during breakfast at Criollo Restaurant.
Get a treatment at the Corotú Spa while the kids stay happily occupied elsewhere! The spa offers a variety of ancestral treatments from body scrubs and wraps to facials.
Enjoy BBQ and paellas by the beach at El Faro Beach Club. Be sure to sample the resort's special coconut drink. After all, parenting is a big job, so why not spoil yourself for a little while?
Santa Maria, a Luxury Collection Hotel & Golf Resort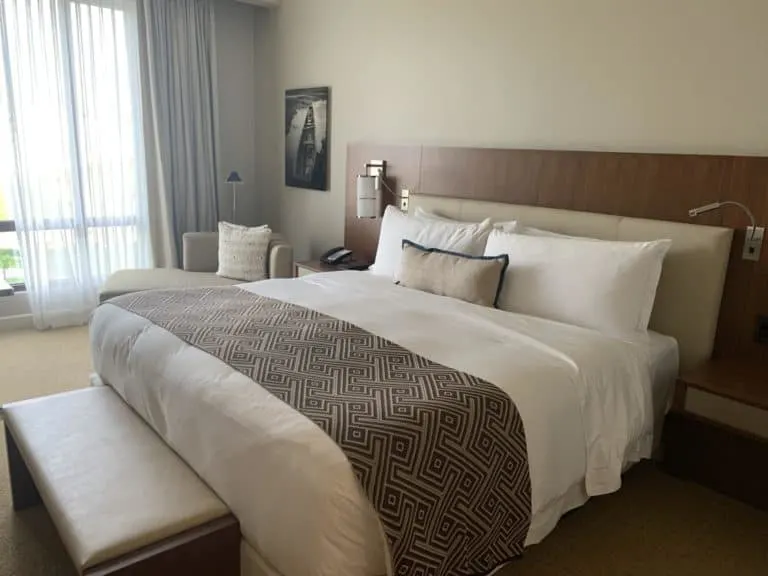 Kids get the royal treatment at the Santa Maria, a Luxury Collection Hotel & Golf Resort in Panama City. Kid perks include complimentary breakfast and access to a beautiful swimming pool. Parents appreciate the hotel's childcare services, spacious rooms and affordable rates.
Other amenities include a world-class spa, chef-driven restaurants and custom curated destination experiences. If that's not enough, how about access to the only Championship Nicklaus Design 18-hole, 72-par golf course in Panama City?
Disclosure: The author attended a press trip in Panama, and much of her experience was complimentary, but all of her opinions are her own.
Lead image by Holly Rosen Fink