Berkeley, California has so many unique and awesome family attractions it would take you at least a week to scratch the surface. But what if you only have a weekend before you have to move on? Don't worry. Trekaroo has you covered. Check out these can't miss activities in Berkeley, California.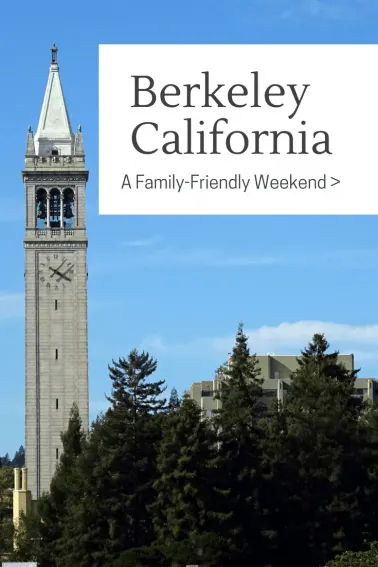 Berkeley Sightseeing: Must-do Adventures in Berkeley, California
The Great Outdoors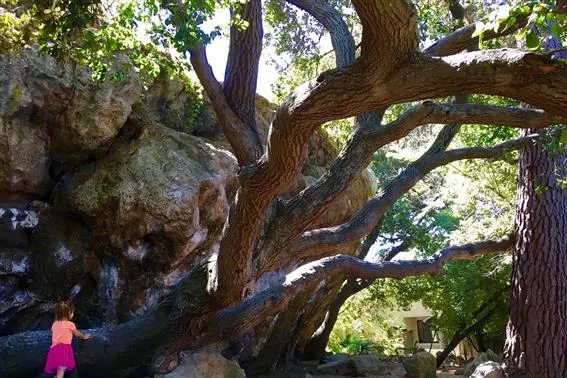 Photo by Tiffany Vaughn
From the San Francisco Bay to the forested foothills, Berkeley is bursting with outdoor adventure. Start down at the Berkeley Marina where you can picnic and fly kites at Caesar Chavez Park. Kids who love to create will love Adventure Playground, where the children are the architects and the park is always changing. Head to North Berkeley for some rock climbing adventures at Indian Rock and Mortar Rock Parks. Little ones will enjoy scampering around the rocks and trees and more advanced climbers can even bring equipment to climb and rappel.
Look for current hotel deals in Berkeley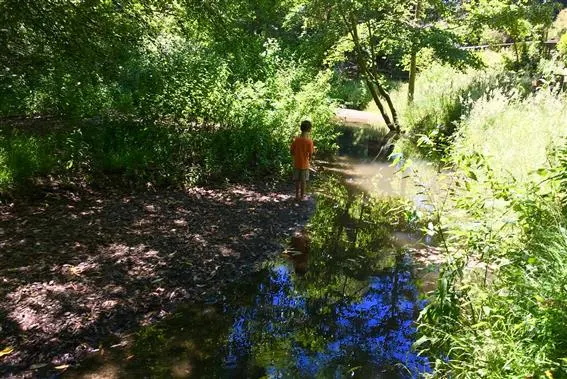 Photo by Tiffany Vaughn
Tilden Regional Park can be a full-day event in itself. Start at the north end with a quick family-friendly hike around Jewel Lake. Afterward, explore the Education Center and Little Farm. Don't forget to bring lettuce or celery to feed the animals. There are picnic tables and a playground here, or pull off in any of the great picnic areas around the park. Then head over to the classic merry-go-round and grab some ice cream or cotton candy at the snack bar. Getting warm? Lake Anza provides a nice place to cool off in the heat of the day. Enjoy a sandy beach sheltered from the wind. A great way to end the day is with a ride on a mini steam train through the redwoods at Redwood Valley Railway on the south end of the park.
UC Berkeley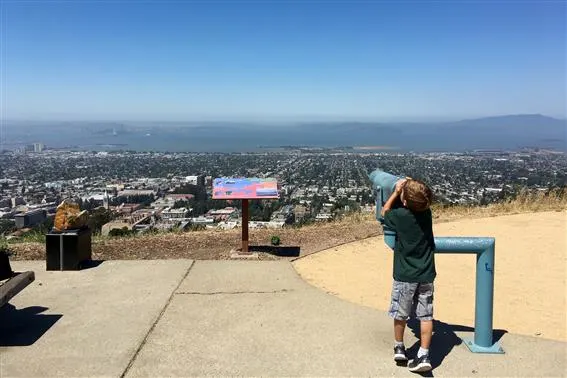 Photo by Tiffany Vaughn
The tree-lined paths and classic architecture of the UC Berkeley campus are inspirational. For a little added inspiration, take a ride to the top of Sather Tower (also known as Campanile) for views of the bay from the third largest bell-tower and clock tower in the world. The most kid-friendly attraction on campus is the Lawrence Hall of Science. Here families explore the laws of science while indulging in breathtaking views of the city.
Check for hotel availability in Berkeley
Great Eats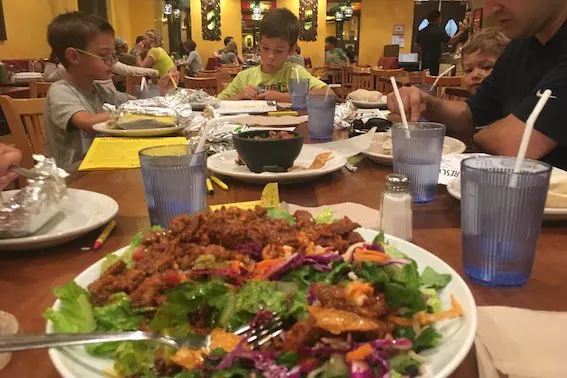 Photo by Tiffany Vaughn
This classic hippy town has evolved into a thriving family fun destination, but it hasn't lost it roots. At Cheese Board Pizzeria, parents can feed their families pizza made with organic and local ingredients, and never meat. This pizzeria not only provides unique and delicious pizza options, but top notch entertainment. The kids will be rocking to the beats of a variety of bands that perform during lunch and dinner. If you're in the mood for something a little more spicy, head over to Picante serving up great Mexican dishes for all ages. All their dishes are made from sustainable meats and produce; the menu is also very clearly noted regarding dietary restrictions.
Where to Stay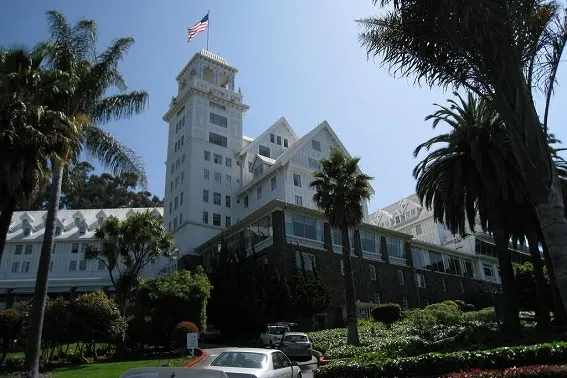 Photo by Flickr/Doug Letterman
Trekaroo parents recommend DoubleTree by Hilton Berkeley Marina. Its great location features breathtaking views of the San Francisco Bay and, of course, the Berkeley Marina. Another great option is The Claremont Club & Spa with its Olympic-sized pool and kiddie pool.
For more ideas on what to do around town, check out the official travel website for Berkeley or Top Things to Do in Berkeley with Kids.
My family and I were hosted by Visit Berkeley but all opinions expressed are completely my own.
Lead Image by Shutterstock