Explore the unique history of Califonia's Scenic Route 395 with your family.
Scenic route 395 in California is a road full of history, adventure, and beauty. During this road trip, your family will experience the breathtaking allure of the Sierra Nevadas, the harsh realities of what life was like during the California Gold Rush and World War II, and the seemingly unnatural formations that can be found as you drive California's scenic route 395. U.S. Route 395 stretches 1,305 miles from the Mohave Desert to the Canada-US border, however, we will focus on just a portion of this trail. We will begin our journey at Tahoe South and then complete it by having some sultry fun in Death Valley.
Tahoe South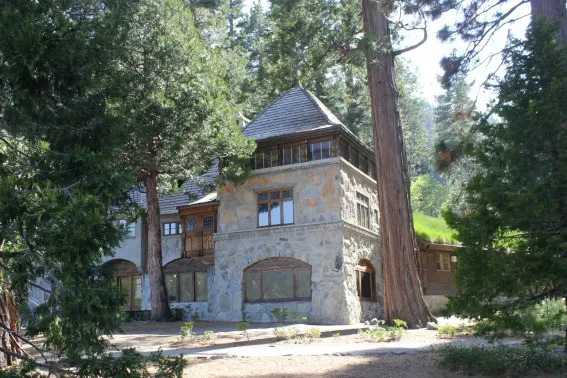 When I say Lake Tahoe you may think of water sports, the 1960 Olympics, and maybe even the silver rush. Emerald Bay and Vikingsholm Castle may not quickly come to mind, but they should! Located in South Lake Tahoe, Emerald Bay has a lot for families to explore and learn. The Bay is an underwater park where divers and snorkelers can view boats and barges that were used during the creation of Vikingsholm. Vikingsholm is an amazing mansion that is said to be one of the finest examples of Scandinavian architecture in the United States. When your kids see it they will think that they are being transported into The Hobbit. Be sure to take advantage of the tours offered during the summer months so that you can learn all about the history of this amazing structure.
Fannette Island is located across the bay from Vikingsholm. It is home to a cute tea house that was built when the island was privately owned. This is where the owner brought her guest for high tea. Now it looks like a castle, and if your kids are old enough to climb to the top, they will love it! Maybe they can enjoy some tea when they get to the peak and some fresh air because as Mark Twain said in his book, Roughing It, "..it is the same the angels breathe."
Educational Resources on Vikingsholm and Lake Tahoe:

Bodie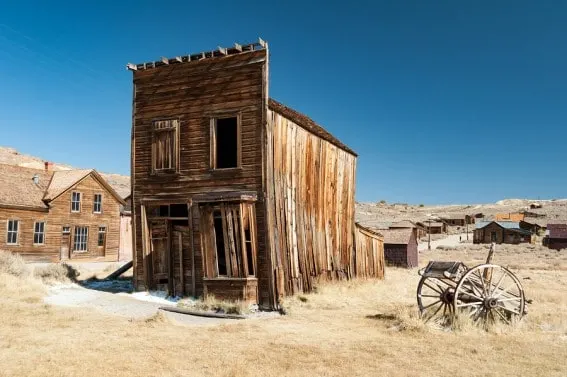 Photo by: Bigstock/upthebanner
In the 1870s the town of Bodie went from a small town looking for gold to a boom town with millions of dollars of gold-bearing ore being found in its mines. In its heyday, Bodie consisted of around 2,000 buildings and thousands of residents. Today it is a ghost town with just a fraction of its buildings being left in arrested decay with unending amounts of stories waiting to be told. A tour of the Stamp Mill is a must when visiting this town. If you have a budding photographer in your family this would be a great place to perfect those skills. Call ahead for information on their photography class, ghost walk, and Star Stories.
Educational Resources for exploring Bodie, CA:

Mono Lake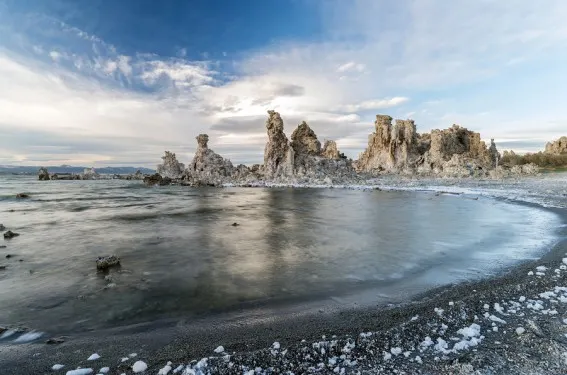 Photo by: Bigstock/Ekaterina Elaqina
Mono Lake is two times saltier than the ocean with large Tufa sprouting out of its waters. You can find Tufa in several places around our earth, but you will find the most active formations at Mono Lake. The migratory bird population is pretty large at Mono Lake in California. In fact, it reaches to the millions. The bird watchers in your family may see the Eared Grebe, Wilson's Phalaropes, and the Red-necked Phalaropes during your visit. They will have the opportunity to see even more birds during the park's bird walks and October convention. If you are a friend of the fouls or not, I highly recommend you and your family participate in one of the lake's free, guided Tufa walks so that you can learn all about this massive and unique body of water.
After a visit to the lake you and your family may enjoy a trip to Yosemite National Park or head to Mammoth Lakes and enjoy a day at Mammoth Mountain. If you visit Mammoth Mountain, be sure to visit the Minaret Vista located in the Ansel Adams Wilderness.
Educational Resources for Exploring Mono Lake:

Manzanar National Historic Site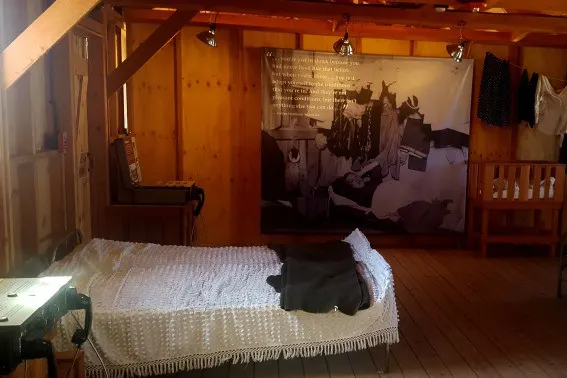 This is one of the stops on our road trip that literally took my breath away. Over 110,000 Japanese Americans and Japanese aliens were detained here during World War II because of their race. This horrendous time in history is one that should not be forgotten nor repeated, which is why this stop is of great historical importance. At the Manzanar National Historic Site you and your family will have the opportunity to explore the museum where the realization of what these people went through will come to light. You will have the opportunity to journey through their living quarters and the grounds that they walked and improved upon. I highly recommend a guided tour and to encourage your kids to pick up one of the activity booklets so they can obtain their Manzanar Junior Ranger badge.
If you or your kids enjoy old Western movies, a stop at the Lone Pine Film History Museum located just up the road would be perfect for you!
Educational Resources for Exploring Manzanar Historic Site:

Death Valley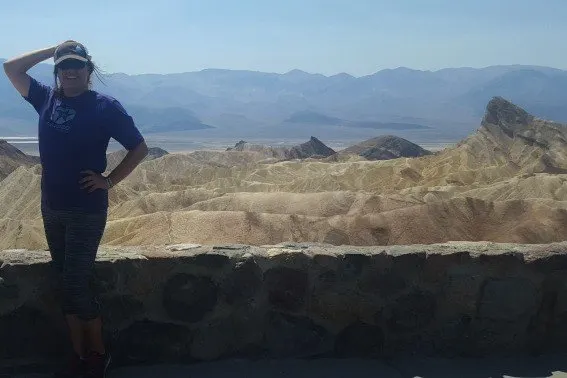 At 3.4 million acres, Death Valley is one of the largest U.S. national parks. During your stay you will want to visit the lowest place in North America, Badwater. If you visit during the summer it will be hot but so beautiful, and you may have the opportunity to see the rare pupfish. I also recommend a guided ranger tour as the ranger will give you a good overview of what you can expect at Death Valley. When visiting with the park ranger be sure to pick up a Junior Ranger Booklet for the kiddos!
You should make Stovepipe Wells Village your home during your stay. Old Stovepipe Wells was a source of water during the mining days and the current village is a source of water, refuge, and fun! They offer FREE guided tours and stargazing events where you and your kiddos are sure to make memories while enjoying!
As you venture outside of Death Valley to Death Valley Junction, be sure to stop for a quick tour of the Amargosa Opera House and then enjoy lunch at their cafe. The owner, Marta, has such a fascinating life story that is sure to inspire you and the cafe on the property offers up some delicious eats. While eating your lunch you may see a herd of wild horses meandering in the desert so be on the look out!
Educational Resources for exploring Death Valley National Park:

Be sure to check out my Trekaroo passport for in depth reviews of the places I visited, restaurants I enjoyed, and the hotels where I laid my head as I traveled down California's Scenic Route 395. I hope you have enjoyed this road trip and please, let me know which stops you would add to the list!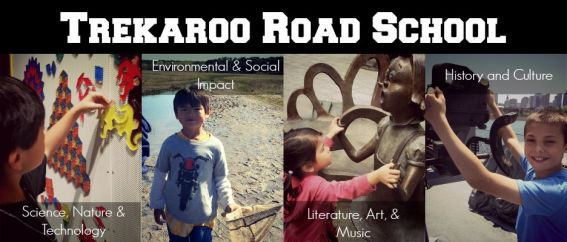 Check out Trekaroo's Road School Series for tips and resources for parents seeking to make the most of education through travel. We cover topics including Science, Nature & Technology,Environmental Studies & Social Impact, Literature, Art, & Music, and History & Culture.
Disclosure: This post contains affiliate links. The listing of books above does not presume endorsement by myself or Trekaroo.
Featured photo by: Bigstock/Adonis Villanueva