At Trekaroo, we embrace family travel near or far, whether it be the big family vacation or a weekend getaway. Our Weekend Wanderings series offers ready-made weekend itineraries within easy driving distance of major US and Canadian cities. Next up: exploring Washington State's Olympic Peninsula, only a few short hours from downtown Seattle.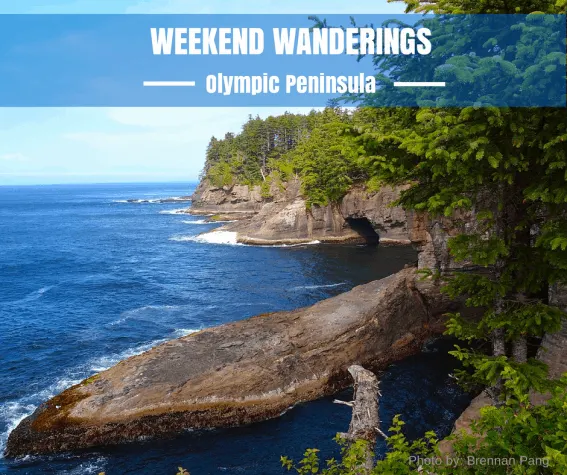 Weekend overview
Trekaroo editor-in-chief Sharlene Earnshaw suggests touring the Olympic Peninsula at a leisurely pace. Here's what she has to say:
Last summer, my kids and I visited Washington's Olympic Peninsula. I can still close my eyes and breath in the scent of wildflowers, hear the calls of baby swallows cautiously taking their first flights, and see clams squirting water ten feet into the air at low tide just as I did while sitting on the porch of our little vacation cottage on sleepy Marrowstone Island nearly a year ago. It was the sort of getaway that families in the midst of busy school and sports schedules dream about. We didn't have anywhere in particular to be but we did have plenty to keep us as occupied (or unoccupied) as we liked. Whether we were enjoying watching a great blue heron fish for its first meal of the day or donning silly hats while eating fresh and local fare, the world moved at whatever pace we wanted it to move.
Read my full review of Marrowstone Beach Cottages.
Sponsored by Shell: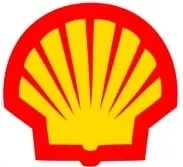 The Fuel Rewards Network™ program is a free loyalty program that helps you turn your everyday spending into fuel reward savings. Fuel Reward Network members save a minimum 3c/gal every time they fill up at Shell. And now, for a limited time new members can get a 25c/gal sign-up bonus when they join the program. To qualify, you must purchase at least 8 gallons of fuel on your first fill-up using your Fuel Rewards Network Card, while enjoying at least 3c/gal savings. Then, the 25c/gal will be credited to your account for your next fill-up.
Day 1: Getting there
Part of the fun of visiting the Olympic Peninsula is getting there! Those coming from the Seattle area will want to take advantage of the Washington State Ferry system which allows folks to drive their cars onto the boat and enjoy a leisurely ride across the sound to the peninsula. What kid won't get a kick out of riding a car onto a boat? If you are coming Olympia and points south, Hwy 101 is the way to go. While there is a direct loop which takes drivers up the Hood Canal to Port Townsend, I prefer taking the long way around which heads up the Olympic coast, past Olympic NP's rainforests and beaches.
Ready to take the long way? Check out our story on exploring the Olympic Coast with kids.
Embrace Your Inner Explorer in Port Townsend
After arriving on the Upper Peninsula, grab a flashlight and play soldier for an afternoon at the old batteries of Fort Worden. This former military installation turned state park features several old batteries that are a blast to climb on, play hide-and-seek in, or use stage your own mock battles against the enemy. After a quick hike through the forest to an underground battery my family discovered it was closed because a bald eagle was nesting in the trees above! Quietly watching a juvenile bald eagle wait for its mother to return with lunch was one of the highlights of our day. Beyond day use, Fort Worden is an extremely popular place for families to stay, either at the campsites or the old military housing which has been converted into lodging. After a few hours here it was easy to see why lodging books up quickly during the summer months with families returning again and again.
Have you been to Fort Worden? Write a review!
Where to eat
For your first evening on the Peninsula, grab fresh, local seafood at at the Ajax Café. Located near Port Townsend, Ajax is in close proximity from Fort Worden, making this an easy dinner pit stop.
Day 2: Share Some Laughs in Sequim and reach heights at Hurricane Ridge
Olympic Game Farm
You haven't lived until you have had an elk pop its head into your car and give you a big wet kiss- just ask my Aunt Dianne. At the Olympic Game Farm in sunny Sequim (which sits in the rain shadow of the Olympic mountains and receives far less rain than anywhere else in Western Washington), families can pile into a minivan, buy a couple loaves of wheat bread from the ticket booth, and drive their way through this farm which houses animal actors featured in Disney's old nature films such as "The Incredible Journey" and "Grizzly Adams." Here, bunnies hop into (evidently well fed) tigers' cages without a care in the world, lazy old bears sit on their hind legs as they wave and catch bread balls thrown by excited kids in caravans, and bison have no qualms about putting their massive mugs inside your open window to beg for a couple slices of the good stuff. Since these animals have only known a life that involved human interaction they are quite tame. Just remember they are still animals, so treat them with respect.
Explore Olympic's Upper Reaches
Olympic National Park is both massive and diverse. Besides having beautiful beaches and vast rain forests, it also features a beautiful alpine landscape. The best place for families to get a glimpse of Olympics is up at Hurricane Ridge. Hurricane Ridge is 17 miles south of Port Angeles and the road up the mountain is open year round, except for when weather closes it temporarily. Once at the top, be sure to explore the Hurricane Ridge visitor center where rangers can give you tips on which hikes to take based on your family's schedule and abilities. Views are amazing in every direction at Hurricane Ridge whether they are of the snow covered peaks, deer grazing on delicate summer wildflowers, or the world down below. One view that shouldn't be missed is found via a short trail which begins across the parking lot from the visitor center and leads to a lookout point where expansive views of Sequim, the Strait of Juan de Fuca, and Canada leave you in awe.
Where to eat
It's always a good plan to pack a picnic for your day on Hurricane Ridge. Eat outdoors after exploring the game park, or grab pizza or casual bistro fare in Seqium.
Looking for a place to stay in Port Angeles? How about the Red Lion?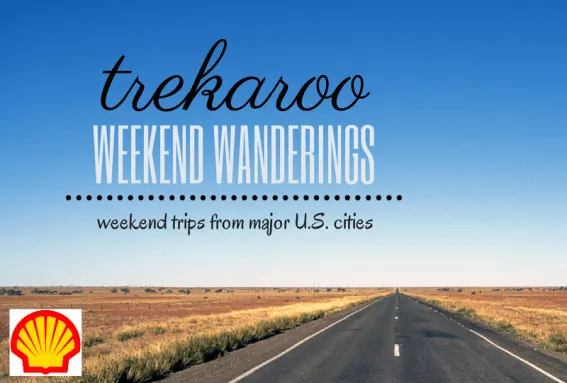 Where will your family wander this weekend? Looking for some more inspiration? We've got four weekend wandering posts heading your way this coming month:
June 28th —Weekend Wandering from Miami: The Florida Keys, Please
July 5th — Weekend Wandering from Seattle: Washington's Olympic Peninsula
July 12th — Weekend Wandering from Atlanta: The Blue Ridge Mountains
July 19th — Weekend Wandering from Chicago: Family Fun in Indianapolis
July 26th — Weekend Wanderings from Calgary: Exploring Greater Alberta with Kids
Read Trekaroo's Family Road Trip Travel Tips
Disclosure: I visited the upper Olympic Peninsula as part of a press visit. I did receive discounts on lodging, activities, and even complimentary wheat bread to feed the bison. While I certainly appreciated the hospitality, all opinions are my own.