There are plenty of ways to get outside and stay active with kids in Philadelphia. Outdoor activities in Philadelphia allow you to soak up some sunshine and burn off energy while getting a feel for the city and all it has to offer. Here are some of out favorite Philadelphia outdoor activities for families.
Outdoor Activities in Philadelphia for Families
1. Climb in the Treehouses at Morris Arboretum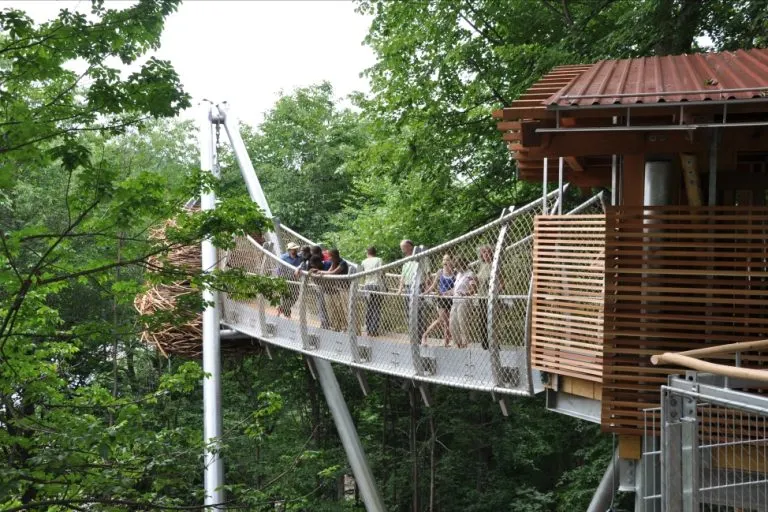 Morris Arboretum is the official arboretum of the Commonwealth of Pennsylvania. The beautiful grounds full of trees, plants and flowers are fun to explore on foot, but be sure not to miss the Treetop Canopy Walk.
Aerial wooden walkways and treehouse-like structures you can fully access make you feel like you're in a secret place in the woods. Make sure to also check out the Garden Railway, Fairy Woods, swan pond and variety of historic structures here.
Tours, a lecture series, kids and family classes and courses for adults are also available. The arboretum is open daily except for major holidays from 10am-4pm. Cost: adults $20, Seniors 65+ $18, Students with ID $10, Youth 3-17 years $10, children under 3 are free.
2. Hike, Walk, Bike, or Run on the Schuylkill River Trail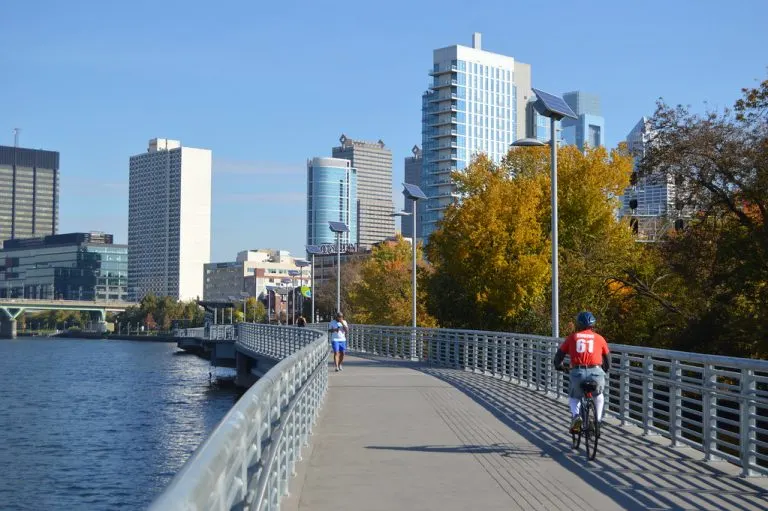 Running from outside the city and through several sections within its borders, the Schuylkill River Trail is a multi-use trail that is very scenic and perfect for walking, hiking, jogging,, running and biking. The trail is great for all ages and a great way to feel like you've escaped the city while still being right inside it.
Trail access is free and open from dawn to dusk. Currently the trail has 75 completed miles, with more than 30 miles within Philadelphia city limits.
Be sure to stop to enjoy the various green spaces along the trail, including the recreational area between Fairmount Water Works and Locust Street where various entertainment and recreational events take place throughout the year.
3. Marvel at the Animals at the Philadelphia Zoo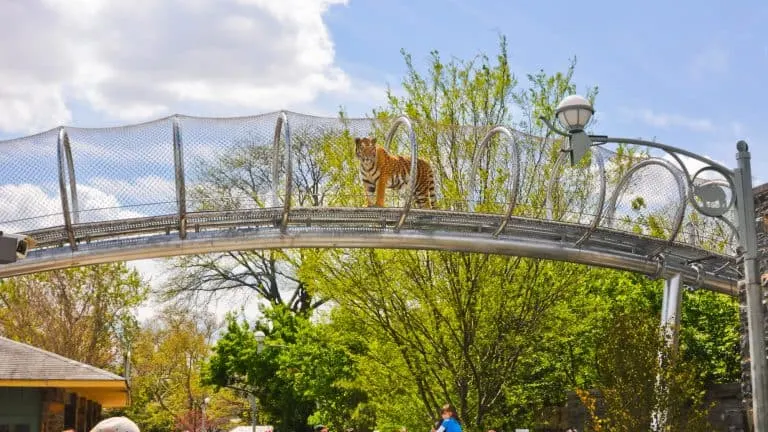 The country's first zoo is home to more than 1700 rare and endangered animals on 42 acres. It's the perfect opportunity for animal lovers to see, interact and sometimes even feed species of all kinds.
You can also see Zoo360, the first-in-the-world animal travel and exploration trail system that allows primates and big cats to move above and across the main visitor pathway in see-through mesh cageways. Be sure to check out the zoo website for special events and learning programs.
Advanced, timed tickets are required for general admission, and available on their website. The zoo is open year round (though not always daily) from 9:30 am to 4 pm. Cost: Approximately $16, kids under age two are free.
4. Don Some Skates at Independence Blue Cross RiverRink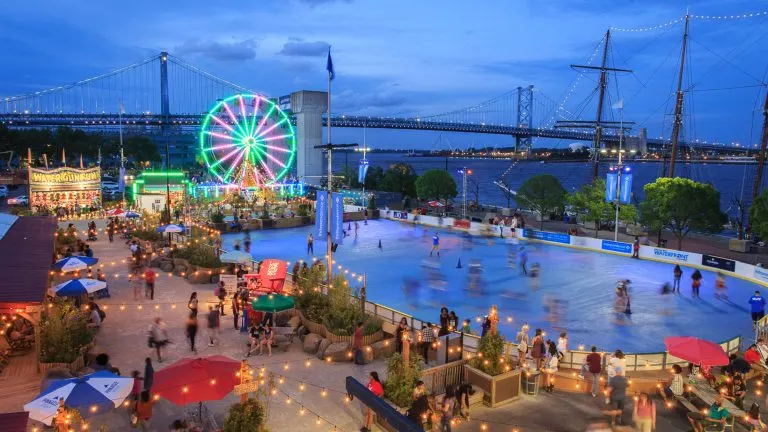 Winter is perfect for some kid-friendly ice skating at the RiverRink. But when the weather warms up, just switch those ice skates out for some roller skates! The RiverRink is located along the Delaware River Waterfront on Columbus Blvd.
Winterfest and Summerfest at the rink let you bring out the kid in you and also enjoy music, food, drinks and a view of the water while you skate. Winterfest runs November through early March and Summerfest is from Mid-May through the third week in September.
In addition to skating there is a Midway with a double-decker carousel, Ferris wheel, and lots of games.
Hours: Monday-Thursday 1pm-11pm, Friday and Saturday 1pm-1am, and Sunday 11am-11pm. Advanced, reserved tickets are required.
5. Stroll Around Philadelphia's Magic Gardens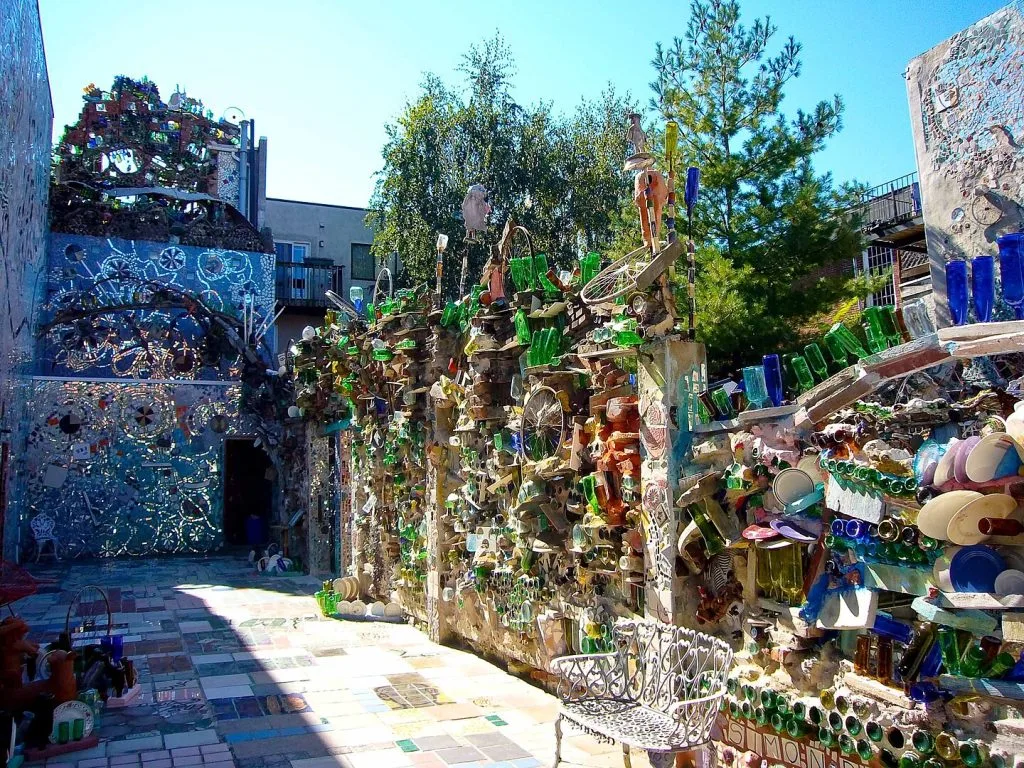 Magic Gardens, an immersive mosaic experience, is the result of decades-long creating by local artist, Isaiah Zagar, using found items. It opened to the public in 2008, and visitors now have the opportunity to partake in tours, art activities, hands-on interpretive experiences and more.
The installation is spread across half a block and includes a variety of structures and features, including a mosaic-covered labyrinth, a statue of a sphinx, and a colorful tile and glass house. The walls are covered in intricate designs made from a variety of materials, including glass bottles, bicycle wheels, and shards of broken pottery.
In addition to the outdoor installation, there is also an indoor gallery space that showcases some of Zagar's other works.
The non-profit art center is three city lots.. Book tickets online and in advance via their website, and leave yourself plenty of flexibility as tickets sell out frequently.
Hours: Wednesday-Monday 11am-6pm, closed Tuesdays. Cost $15 adults, $12 students and seniors, $8 kiddos age 6-12, under age 5 free.
6. Take a Break at Dilworth Park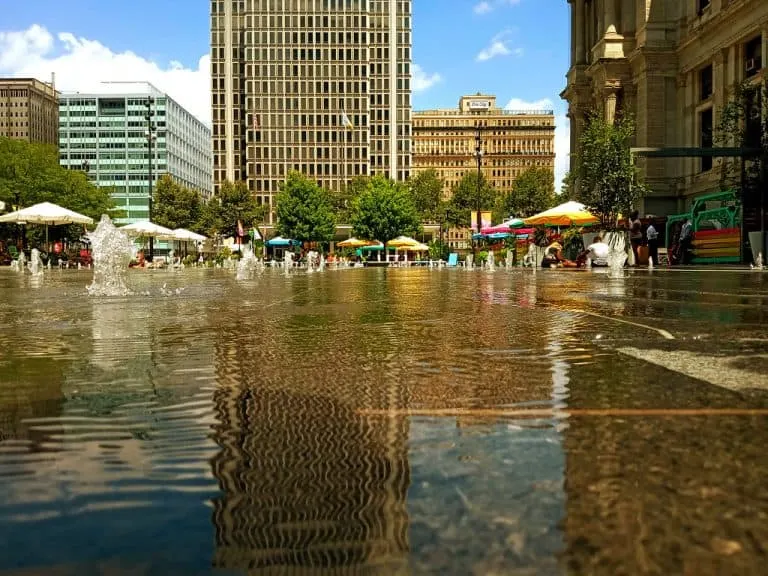 In what used to be a concrete lot in front of city hall, Dilworth Park is now home to year-round fun. The park was originally established in the late 19th century as part of the City Hall courtyard, but it underwent a major renovation in the early 2010s and was reopened to the public in 2014.
Winter allows you to enjoy a stroll through pretty Wintergarden, ice skating in the rink located on site, as well as hot chocolate and a variety of seating options. Summer means the rink turns into one perfect for roller skates and there is a large fountain and lush lawn area that is perfect for picnicking or relaxing on a warm day.
Throughout the year, Dilworth Park hosts a variety of events and activities, including live music performances, movie screenings, and fitness classes. During the holiday season, the park is transformed into a winter wonderland, with festive decorations, holiday markets, and other seasonal attractions.
Enjoy the green space, interactive fountain, live music performances, food and drink specials, and movies are periodically shown here for families to enjoy. Special events, classes, and art exhibits take place periodically as well.
7. Cruise throught the city on an Indego Bike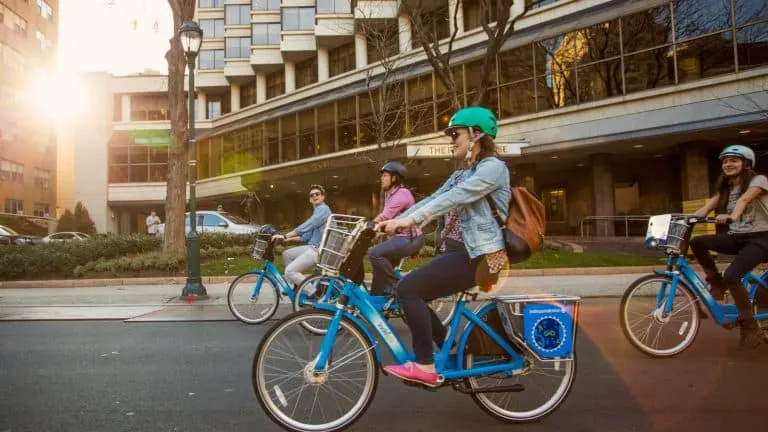 Located at various set-ups throughout the city, Indego Bikes lets you rent a bicycle and see things via two wheels.This is Philadelphia's version of a bike share.
There are classes and special rides should you choose to do that, or simply hop on and cruise around the city. There are several neighborhood ride guides on their website.
Guest passes are available for $15 plus tax for unlimited 60-minute rides on any classic bike for 24-hours. Electric bikes, add an extra 20 cents per minute. Riders must be at least 14 years old to use classic bikes and 16 to use electric bikes.
8. Play in the Children's Discovery Garden at Sister Cities Park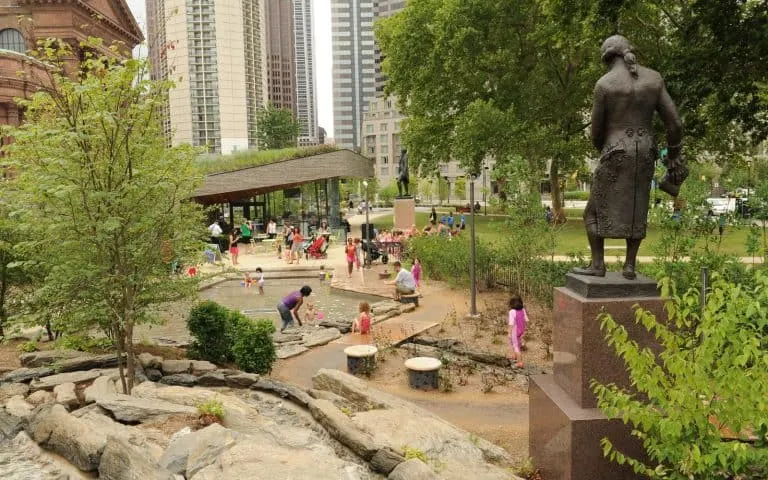 The youngest visitors to Philadelphia can explore nature in an urban setting at this pretty garden inspired by the Wissahickon Valley wooded region nearby.
Climb on rocks, walk the winding pathways, check out the meandering stream, or enjoy the splash zone sprayground. Make time to visit the Sister Cities Park fountain which has 11 spouts representing Philadelphia's 11 sister cities.
There's free family fun year-round here. The garden is open daily from 9am to 5pm.
9. Relax in a hammock at Spruce Street Harbor Park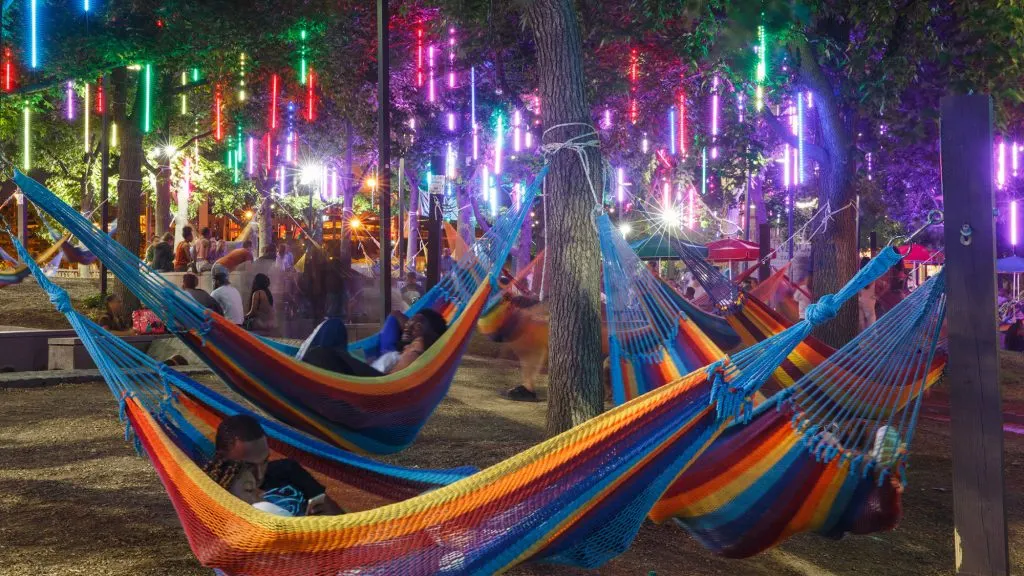 Situated in the city's Penn's Landing, Spruce Street Harbor Park is as scenic as it is fun. Look out over the water while lying in a hammock, playing lawn games, reading a book, enjoying colorful lights, renting a boat, or purchasing food and drink to sit and enjoy.
Open during warmer months, this park is perfect for just hanging out, or enjoying a special event such as Taco Tuesdays, weekend art markets, or live music. When you're looking for something low-key and casual, yet fun and entertaining, this venue is the one. Visiting the park is free.
10. Kayak at John Heinz National Wildlife Refuge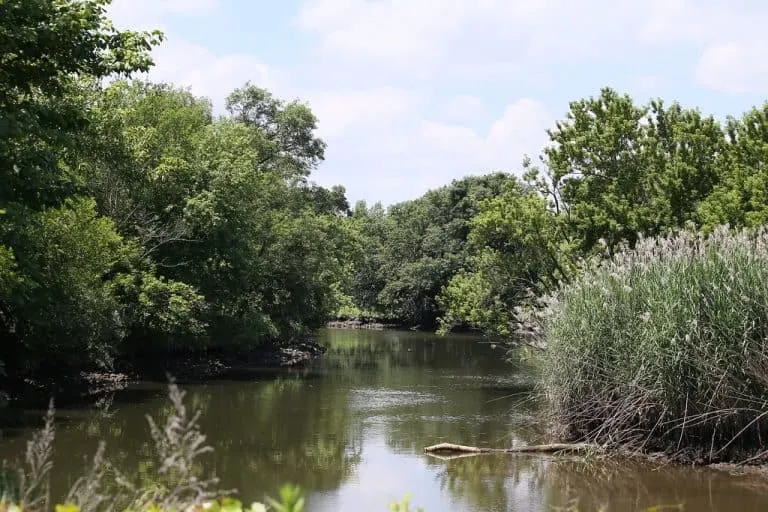 John Heinz National Wildlife Refuge is part of the US Fish and Wildlife's system of land set aside for the benefit of native wildlife and plants. It boosts access to outdoor recreation for locals and visitors alike. It was founded in 1972 and is known as America's first urban wildlife refuge.
Walk or ride the more than 10 miles of trails here. Maps are available at the visitor center. The visitor center is open Wednesday to Saturday, 9am to 4pm. You may also borrow binoculars and fishing rods free of charge here. Bring your own kayak or canoe and traverse the water to view a variety of plants and animals along the 4.5-mile stretch of the Darby Creek. Keep your eyes out for bald eagles and great blue herons.
All ages are welcome and there is no charge to enter the Refuge. Trails are open from sunrise to sunset.
11. Have Some Old-Fashioned Fun in Franklin Square
Franklin Square is one of the original five city squares, and it is home to entertainment and special events throughout the year. Hop on the Park Liberty Carousel built in the early 20th Century, try your hand at a miniature golf course that is designed to resemble some of Philadelphia's most famous landmarks like the Liberty Bell and Independence Hall, wander around the green space, and twirl on the playground.
During the summer months, Franklin Square hosts a series of free concerts featuring local musicians and bands. Visitors can bring a blanket or chair and enjoy live music in the park. Several times throughout the year, Franklin Square hosts a Family Fun Day event, featuring free activities and entertainment for kids of all ages. Activities may include face painting, balloon animals, crafts, and games.
During the summer you won't want to miss the Philadephia Chinese Lantern Festival which takes place inn Franklin Square. Each year, the lantern displays feature a different theme, with past themes including the Chinese zodiac, mythical creatures, and the Silk Road. In addition to the lantern displays, the festival also features a range of cultural activities and performances.
Visitors can enjoy live music and dance performances, martial arts demonstrations, and traditional Chinese crafts and games. One of the highlights of the festival is the nightly dragon dance, in which a team of performers carries a giant illuminated dragon through the park which is accompanied with music and fireworks.
During the holiday season, the park is decorated with festive lights and decorations, and there are special events and activities for visitors of all ages. The highlight of the holiday season is the Electrical Spectacle, a light and sound show that features more than 100,000 LED lights. Read our full guide to Christmas in Philadelphia.
For those interested in history and culture, Franklin Square is also home to the Benjamin Franklin Museum, which explores the life and legacy of one of America's most famous founding fathers. The museum features interactive exhibits, artifacts, and multimedia presentations that bring Franklin's story to life.
Be sure to visit the 180-year-old fountain at Franklin Square in the center of it all. The fountain is lit up at night, creating a stunning visual display that can be seen from all around the park. All ages welcome. Entrance to the square is free, but attractions require admission.
12. Frolic Among the Flowers at Bartram's Garden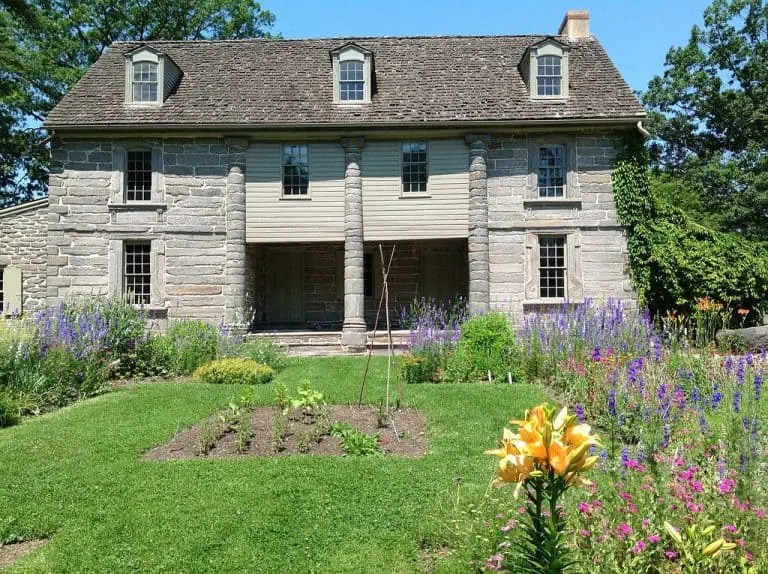 Explore the natural beauty of Bartram's Garden, a 50-acre natural classroom in Southwest Philadelphia. It is situated on the banks of the Schuylkill River and is one of the oldest botanical gardens in the United States. The garden was founded in 1728 by John Bartram, a Quaker farmer and botanist, who was a close friend of Benjamin Franklin. His garden became a center of scientific study and exploration.
Today, Bartram's Garden encompasses 46 acres of land and features a wide variety of trees, shrubs, and plants from around the world. Wander among the trees, birds, grasses and flowers – and then take the wooded path at the back of the gardens to the water where you can catch a glimpse of the city skyline from afar.
One of the highlights of the garden is the historic Bartram House, which dates back to the 18th century. The house has been carefully restored and is open to the public for tours, offering a fascinating glimpse into the life and work of John Bartram and his family.
Explore on your own with help from a free self-guided map. You can even borrow binoculars to help your exploration, or a fishing rod and basic tackle. Special events and classes here are perfect for learning, creating or participating in, and plants are available for sale as well.
13. Visit a Japanese Tea House, Aerial Adventure Park, and Trails at Fairmount Park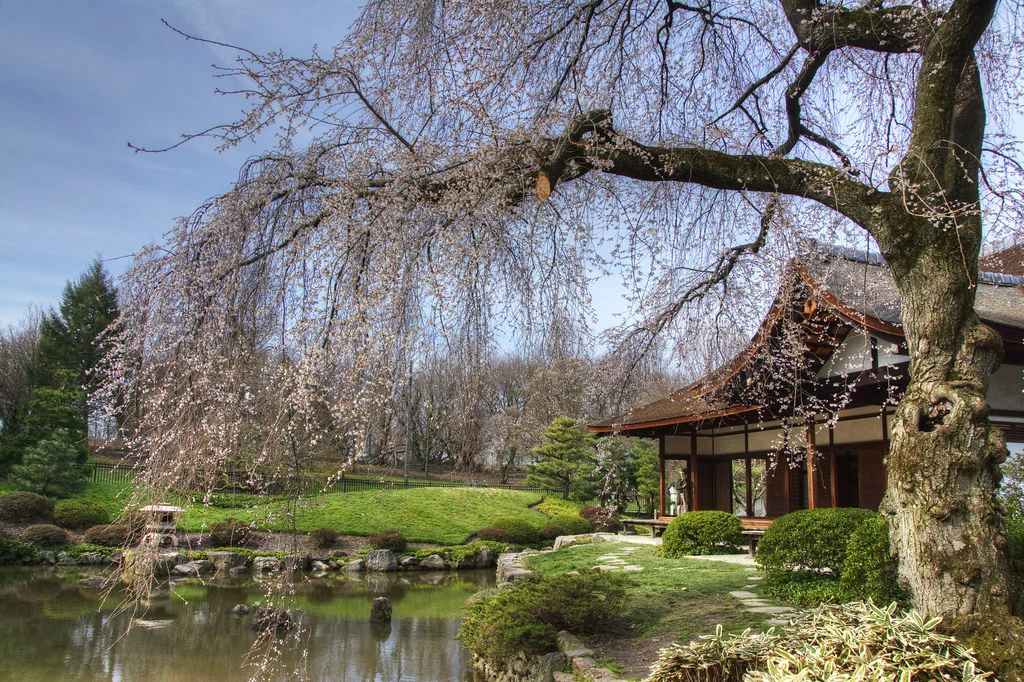 Fairmount Park is a large municipal park located in Philadelphia, Pennsylvania. It covers more than 2,000 acres of land and is one of the largest urban parks in the United States. This park delivers on just about every kind of outdoor activity you could want.
The park is home to Shofuso Japanese House and Garden, a beautiful traditional Japanese garden and house, which was built in Japan in 1953 and later moved to Fairmount Park.
Treetop Quest Philly is an aerial adventure park is perfect for those looking for a more daring activity. There are four courses to choos form with over 60 obstacles and plenty of zip lines to conquer.
The park also has green space to toss a frisbee around, hike or bike one of the miles of trails, watch a ball game in progress, or catch a special event. The space is free, but special activities may require a charge. Hours are sunrise to sunset every day, and it is perfect for all ages.
14. Run and Climb at Smith Memorial Playground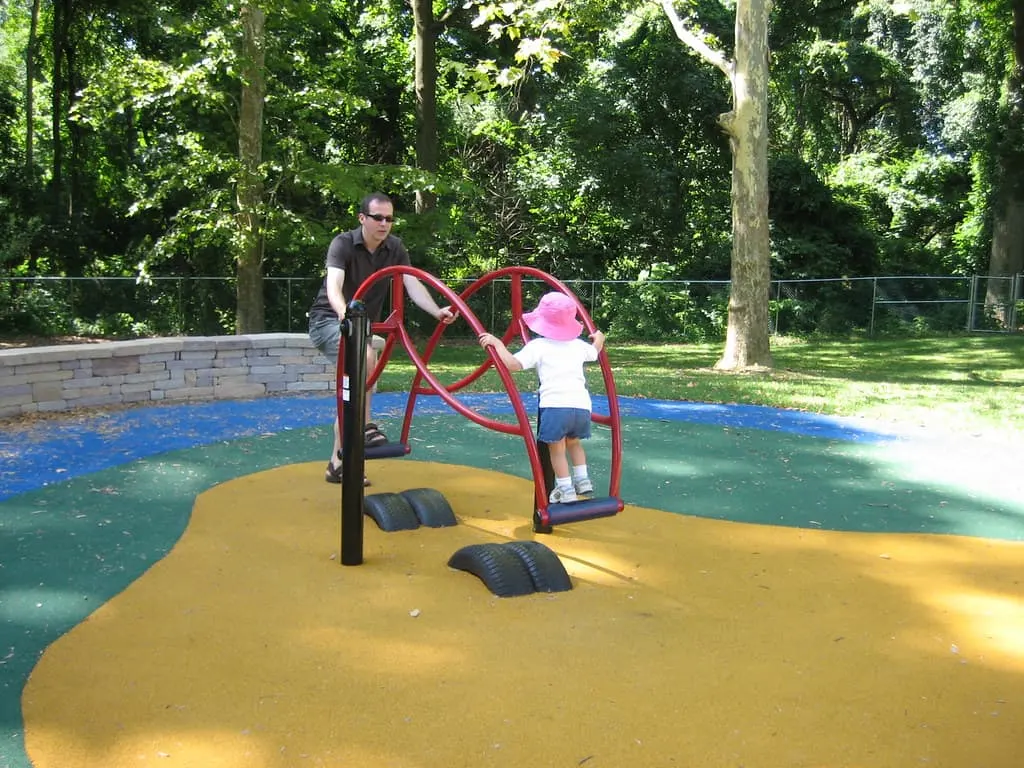 Smith Memorial Playground is a free playground is perfect for children under 12 to burn off some energy. Part of the city's outdoor entertainment experince for more than 100 years, the playground was founded in 1899 in memory of Richard and Sarah Smith's son, Stanfield, who passed away at the age of six. The couple donated the funds to create a playground for children in his memory, and it has been a beloved destination for families in Philadelphia ever since.
The playground offers unstructured play in an 16,000-sq-ft indoor playhouse and an outdoor playground situated on its original historic landscape of 6.5 acres. The play area features a giant wooden slide, a large wooden playhouse, a maze, a sandbox, and a variety of climbing structures, swings, and other equipment. There are also several areas designed specifically for younger children, including a water play area and a toddler playground.
Visiting is free Tuesday through Sunday 10am-4pm for the playground, and 10am-5pm for the playhouse.