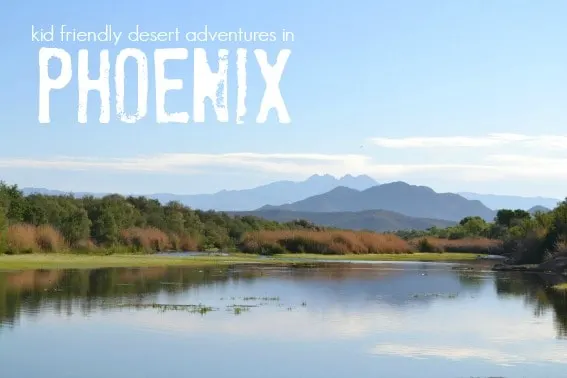 If you like surprises you should add Phoenix to your travel list. It's not what you expect, especially if you visit Phoenix with kids in tow. Although it is still the land of desert and cacti, Phoenix has an adventurous side that's a perfect formula with kids; adventure in the morning, pool and relaxation in the afternoon.
Phoenix was the stage for my first-ever mother-son trip. My 10-year-old and I spent five days exploring the desert and hanging out at the pool. We didn't try to "do it all" and the result was a very relaxing getaway with thoughts of a return.
With just the two of us, I opted for guided tours – no stress for me and no complaining about getting up early from my 10-year-old because it was the tour company telling us what time we needed to be ready – not mom. And in April, when the weather is beginning to heat up, physical activity is more comfortable in the early morning.
Kayaking the Lower Salt River
Phoenix is surrounded by the Sonoran Desert and with up to 15 inches of rain a year, it's one of the wettest deserts in North America and patches of green against the mountain-desert backdrop are not uncommon. Surrounded by the Tonto National Forest, the Class I rapids on the Lower Salt are perfect for families with young children who prefer to be passengers rather than paddlers. If you're lucky, you'll catch a glimpse of the wild mustangs that come here for a drink. The two-hour kayaking trip with Arizona Outback Adventures is half kayaking and half floating, relaxing versus thrilling or physically exerting. You're surrounded by mountain peaks as you glide by river banks full of herons, mocking birds, and ducks.
Tip: If you don't need a guide and just want to float, Salt River Tubing offers popular "floating picnic" tubing trips in the summer that include shuttle and tubes for $17 per person, ages eight and up.
Desert Hiking in the Phoenix Mountains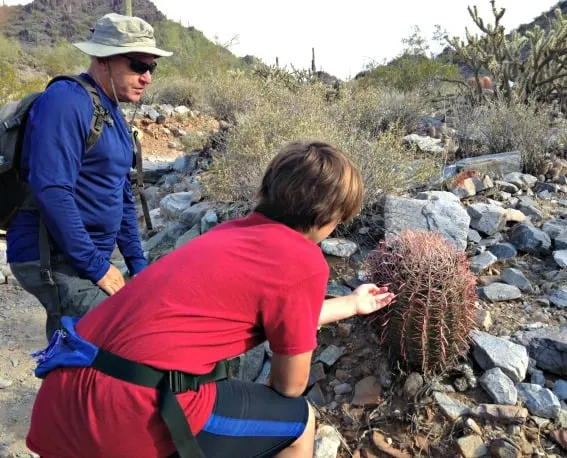 One thing you learn quickly about Phoenix is that there are miles of hiking and biking trails in the surrounding mountain ranges. Camelback Mountain is best known by visitors but its crowded trails are not the best for families. Our Arizona Outback Adventures guide, Steve, chose a less traveled trail- Trail 100 in the Phoenix Mountain Preserve- with room to explore.
We didn't go far, but in the short distance we learned more about the desert than in any other stop on our trip. We learned how the desert plants and animals survive in the harsh environment and saw first hand how pack rats build their homes, how birds burrow into the famed multi-armed saguaro cactus and what plants do to conserve water. The hike provided background information for the rest of our vacation and I heard my son repeat many of Steve's facts in the following days.
Tip: Another option for guided hikes is Pueblo Grande Museum. The museum sits on a 1500 year old archaeological site left by the Hohokam Indians and offers guided group hikes for all ages free with admission or for a nominal fee.
Hot Air Balloon Ride at Sunrise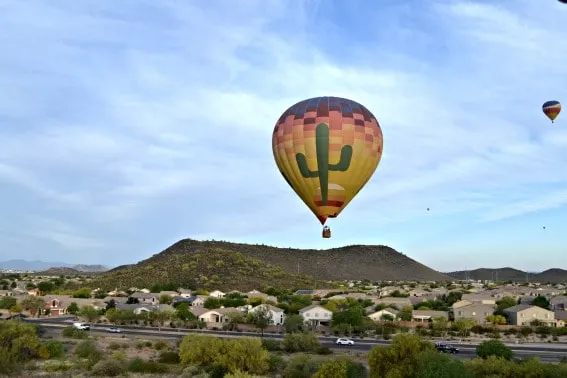 A hot air balloon ride is a magical experience anytime but it's truly spectacular at sunrise. After an early morning pick-up at 5:15 am we drove to our take-off site and watched the seasoned crew at Hot Air Expeditions prepare the balloons, each the size of a two-story house or 250,000 basketballs. Our basket fit 12 passengers in close quarters and there were kids as young as five on our flight.
Once airborne the nervousness vanishes as you watch the other balloons rise around you and see the desert from above. After our hike, my son was an "expert" at desert landscape and the unfamiliar was suddenly familiar as we watched rabbits and coyotes scamper below. The landing is the tricky part and we were very fortunate to have favorable wind conditions and an experienced pilot who guided us to a near-perfect landing. Our champagne brunch awaited at a picnic table just steps away from the balloon.
Good to Know: Safety is a priority and I did feel that if the wind picked up too much we wouldn't fly; that calmed my nerves. Your credit card doesn't get charged until you complete the flight – it really is about safety.
Hotels For Every Budget
The Phoenix area has a hotel for every budget and they cater to families looking for on-site activities and pools. We split time at Pointe Hilton Squaw Peak Resort and The Phoenician.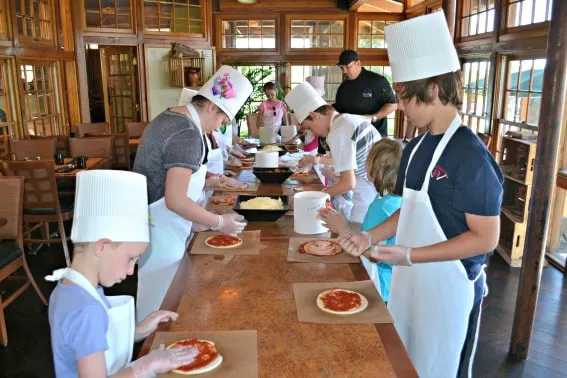 Pointe Hilton Squaw Peak's all-suite set-up is comfortable for families and its starting price of $199 in peak season makes it a good value. My favorite feature of this hotel is the River Ranch water park area that offers a lazy river, several pools, and other onsite activities including basketball, tether-ball, tennis, miniature golf, and even cooking classes – kids can easily go from one activity to the next.
Read full kid-friendly reviews of the Pointe Hilton Squaw Peak Resort.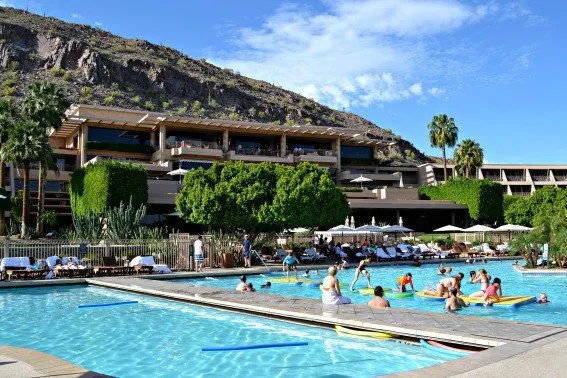 The Phoenician is a full service resort that hugs Camelback Mountain. Tiered pools and spacious grounds mean kids can be kids and yell at the pool and run around. There are so many complimentary activities that it's not possible to do them all in two or three days and I quickly understood why there were so many returning families. My 10-year-old could hardly sit down for a meal with me because he was afraid to miss out on the action.
Read full kid friendly reviews of The Phoenician.
After all of this, if you have time to try one restaurant make it Windsor in Phoenix. It's eclectic with entrees that will make foodie parents happy and a kids' menu with killer mac n' cheese. Save room for Churn ice cream next door.
Editor's note: Kristi's trip was organized by Visit Phoenix, but as always her opinions and thoughts are her own.