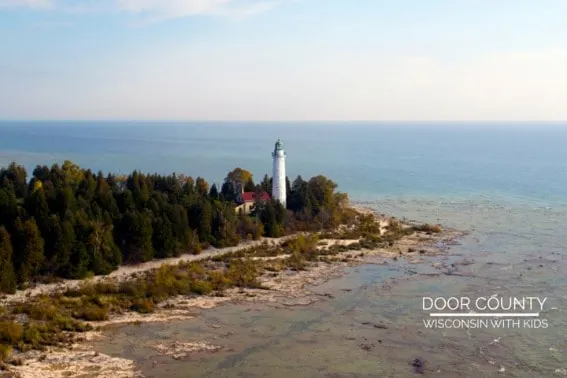 Favorite Things to Do in Door County with Kids
Ask a Wisconsin resident where Door County is and they'll hold up their hand and tell you it's the "thumb." The peninsula of small coastal villages and white clapboard houses with names like Egg Harbor and Fish Creek attracts families looking for outdoor adventure and a slower-paced vacation.
I grew up in Door County, moved away after college, and now return with my kids to rediscover favorite childhood activities and find new ones. A vacation in Door County with kids is akin to a week at summer camp; there's swimming, boating, hiking, arts, and music but with an added Wisconsin twist of farms, cheese, and lighthouses.
Things to Do in Door County with Kids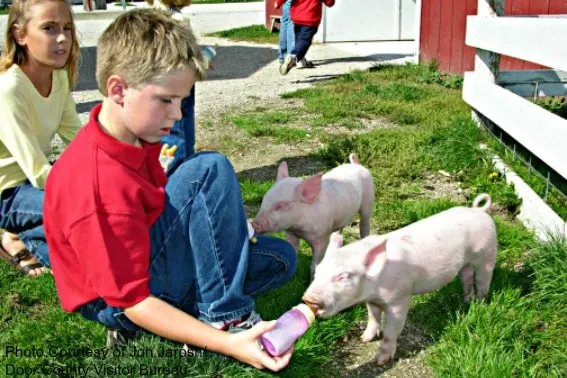 Get Down on the Farm
Family farms dot the landscape of Door County so why not show your kids the real thing. The Farm in Sturgeon Bay has farm animals and farm machinery to pose on but the real thrill is feeding the goats and piglets bottles of milk. Schopf's Hilltop Dairy (now closed) is a working dairy where you can see cows being milked through large glass windows, find your way in a corn maze, and try 30 flavors of homemade ice cream. If you're visiting Door County over the Fourth of July, the annual farm breakfast is the ultimate farm experience for city kids.
Pedal through the Woods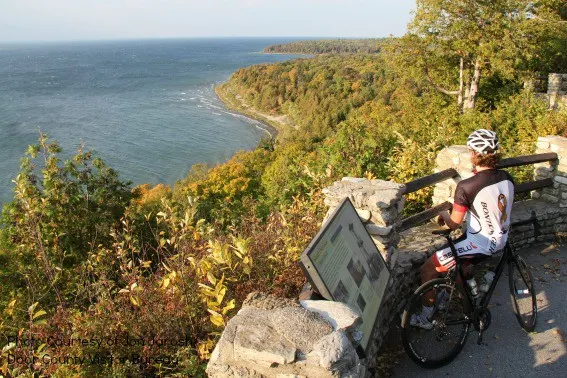 A popular summer activity in Door County is biking in Potawatomi or Peninsula State Parks and on Washington Island. Peninsula State Park in Fish Creek is a good choice for a first trip because it has paths that run throughout the woods and shoreline, and it's common to see a deer and wild turkeys.
The park also has a lighthouse to tour, a tower to climb, and a snack bar and playground at the beach. Nor Door Sports & Cyclery across the street from the park entrance has everything to outfit families.
Discover Cheese Curds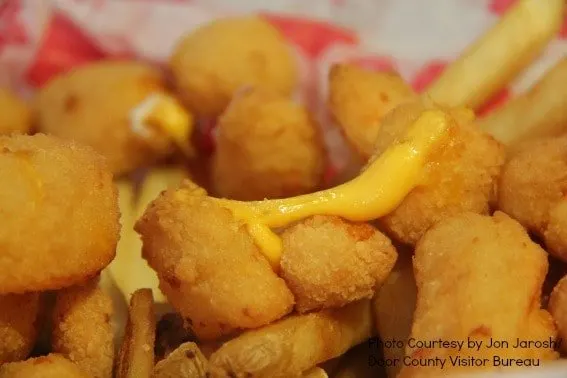 The rubbery, peanut-sized cheese nuggets left behind when the whey is separated from the curd in the cheese making process called cheese curds are beloved in Door County. The best ways to eat them are fresh when they "squeak" and deep fried. For fresh curds head to Renard's Cheese where you'll find bags of cheese curds sitting out on the counter – they lose their "squeak" once they're refrigerated.
Deep fried cheese curds are available at most restaurants, but the Nightingale Supper Club's hand breaded and deep fried Renard's cheese curds are pure cheese heaven.
Tour a Lighthouse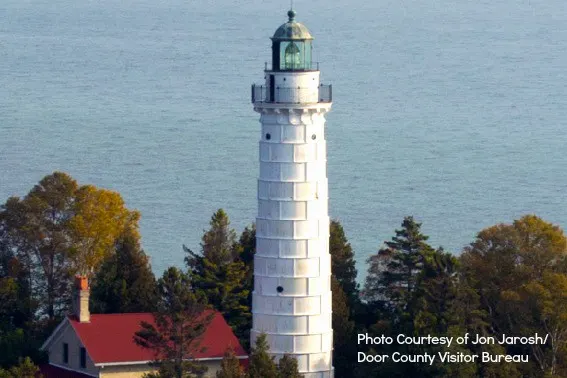 Door County lighthouses, 11 in all and sprinkled along 300 miles of shoreline, have safely guided sailors on Lake Michigan for over a hundred years. Eagle Bluff lighthouse in Peninsula State Park is easily accessible from the park bike paths, but Cana Island is more exciting for kids because they can climb the tower. The Top Deck restaurant at Gordon Lodge is on the road to Cana Island and a favorite lakeside stop for lunch.
Jump Off a Dock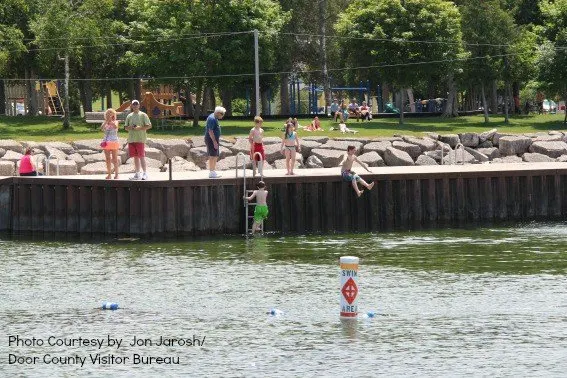 As kids, we jumped off friends' piers and swam to floating platforms out in the bay or lake from Memorial Day through Labor Day. You'll find kids jumping off docks at Sister Bay Beach, Frank E. Murphy Park, and all over Door County. In Sister Bay, don't forget to look for the goats on the roof at Al Johnson's Swedish restaurant.
Experience the Arts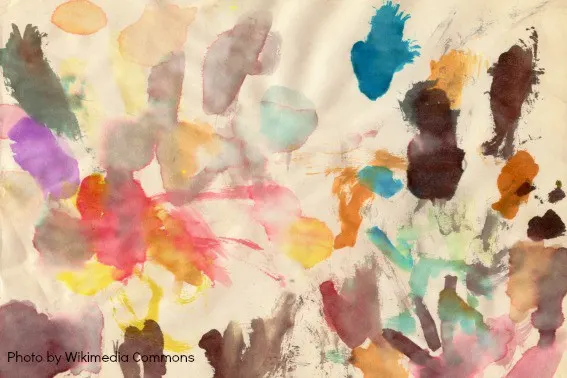 Door County has a history of attracting artists, and the country's oldest resident summer theater company, Peninsula Players, is located here. For kids, Hands On Art Studio offers day camps in a renovated barn. This is no ordinary paint-a-piece of pottery art studio as I saw when my kids brought home metal and glass work projects. If you have a middle- or high-school student with a passion for music, Birch Creek Musical Performance Center holds concerts in a renovated barn in a pastoral setting near Egg Harbor.
Entertainment & Dining at PC Junction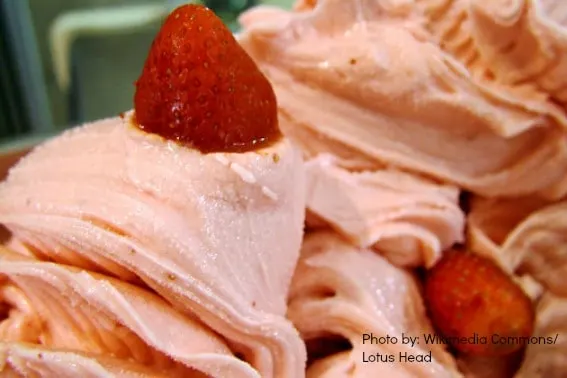 PC Junction is part restaurant, part roadside attraction and it's always busy. Sit inside and have your food delivered by a train at the bar or sit outside where there are more tables, a playground, pedal carts with a trail through the woods, and all kinds of random activities to entertain kids. We've petted baby chicks, painted our names on wooden boards, and raced trains around a track. The best part for parents is that Stone's Throw Winery is across the street.
Lastly, no visit to Door County is complete without a stop at Wilson's Ice Cream Parlor in Ephraim. The red and white striped awnings and line of customers out the door signal that something special is waiting for you at the bottom of every ice cream cone served.