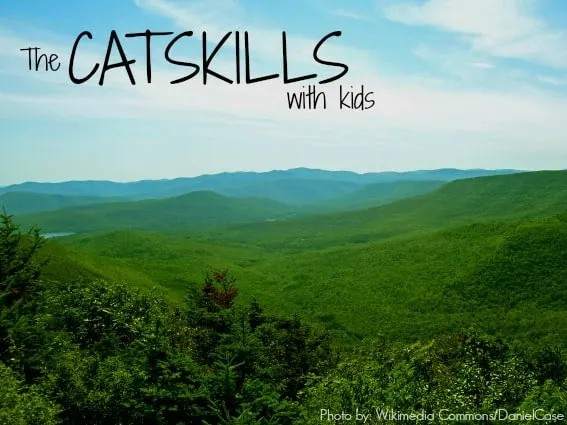 While we were driving from our home in Connecticut I couldn't help humming "I've had the time of my life….and I owe it all to you". We were heading to the Catskills, the iconic vacation spot for New York City dwellers during the 50's and 60's. This was the place where Baby would not be put into the corner, where family fun at all-inclusive resorts meant programming for children and parents during the day, and fine food, entertainment, and dancing filled the night. While many resorts from that nostalgic era have disappeared, there are still many family run resorts that remain to this day. A stay at one of these resorts means terrific downtime for families and the opportunity to enjoy the natural beauty of the Catskill Mountains with no worries about meals or scheduled activities. In addition to being well known for its flamboyant vacation land heritage, the Catskills are also well known for its outdoor activities and art culture which we experienced during a weekend stay. We also discovered that there is plenty of opportunity for family fun in the Catskills during any season.
Spring and Summer in the Catskills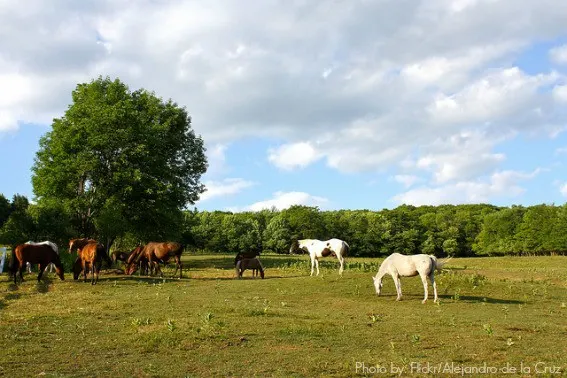 Driving these bucolic roads during the summer reminded me of visiting Pleasantville. Everything seemed perfect. The vibrant green mountains, two lane roads dotted with local businesses, and highways that bisect farmland all caught my attention. I felt like we were driving back in time to a simpler era.
We arrived at the Winter Clove Inn after passing many other resorts along the way. We were immediately taken by the size and scope of the Winter Clove Inn. The lawn was expansive and the Colonial style white main building with its large porch filled with rocking chairs was picture perfect. The front porch was filled with people chatting while children played and ran around outside. We settled in and after dinner and found ourselves relaxing on the porch. The kids of course made fast friends with children from the large group that was staying for a family reunion. We enjoyed our porch time while the kids ran through the property chasing fireflies, singing songs around the bonfire, and enjoying a bowling game with their new found friends. It felt like summer camp without the tent.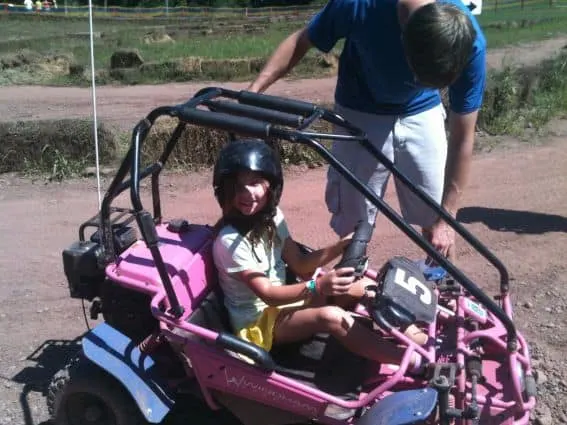 Playtime: Wave pools and adventure awaits at Zoom Flume. My family visited this amazing water park where we especially loved the large relaxing wave pools and the Wild River ride. Families seeking a more natural setting to get wet should consider tubing down the renowned 5 mile course located on Esopus Creek, a 65 mile-long tributary of the Hudson River. Kids can fill their need for adventure at Windham Mountain Adventure Park. During the summer months, this ski mountain operates a small outdoor park with zip lines, a Euro Bungy, go-karts, and pillow jump. This park is relatively tame by adventure park standards so it is ideal for a family with smaller children. The pillow jump ride was the winner of the day for my older kids who could have stayed there all day perfecting new tricks like spins and splits. However nothing says 'go get em' more to an adventurous 8 year old girl than a pink go-kart quad. Nearby Hunter Mountain operates a more rugged and adventurous park with a high ropes course and the longest and fastest zip line in North America.
Art and Culture: The Hudson River School was developed by Thomas Cole and friends during the 19th century. This school conceived many famous works of art celebrating the American landscape, most notably the Catskill Region. My family enjoyed our tour of the famous Thomas Cole homestead where we walked away with a greater understanding of the area's important artists as well as their 19th century lifestyles. To round out our cultural experience, we took part in one of the many festivals that occur in the Catskills each season. We were able to have some fun at an Irish Feis where hundreds of laddies and lasses performed with unbelievable quick feet and elaborate dress.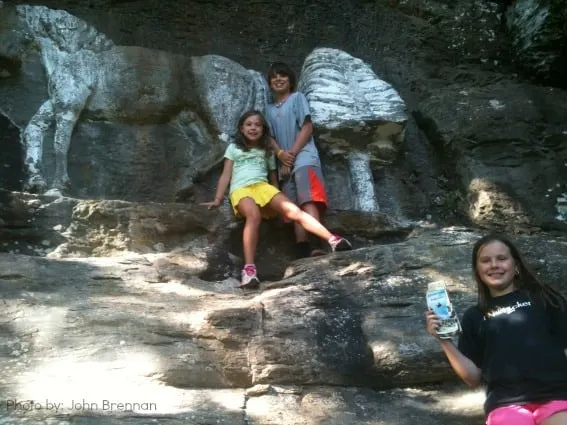 Hiking: There are plenty of places to explore nature while traversing the trails in the Catskills. Hike to a mountain vista, or check out Kaaterskill Falls. We discovered that our resort, The Winter Clove Inn had plenty of hiking trails surrounding their property. We hit the trails and had had fun thinking about who else may walked along these pathways, kissed on the kissing bridge, or swam in the watering hole. Kids will love discovering the miniature Mount Rushmore located on Pratt Rock. We discovered this miniature monument while exploring the trails and learned that a local tannery mogul, Zaddock Pratt created his own version of Mount Rushmore on the mountainside during the 1800's. The kids felt like they were unraveling a mystery while learning the area's history and the story of the larger than life Pratt who planned to be buried on this same mountain side.
Winter in the Catskills

Families interested in spending time together during the winter months will love the Catskills Mountain's many options. Choose from fantastic ski and snowboard offerings including Hunter Mountain and Windham. Skiing at one of these mountains is just a quick drive from many surrounding New York, Connecticut, and Pennsylvania areas. These same resorts provide terrific ski mountains and other opportunities for outdoor adventure. The pink go-kart quad that my daughter loved so much during the summer months at the Windham Adventure Park morphs into a kid-sized snow mobile during the winter.
We will be heading back to the Catskills this fall to find some more family fun activities so stay tuned!
If your looking for more family fun while visiting the area check out Trekaroo's top kid-friendly activities in the Catskills.
A special thanks to Sharon Rigney for her contribution to this article. Both of our families were provided complimentary stays and activities in the Catskills. However, all opinions are our own.