Thinking about renting an apartment for a family vacation but don't know where to begin?
Families have many options when it comes to choosing kid-friendly accommodations, and vacation rentals (especially apartments) are exploding in popularity. They provide more space for families, the option to eat-in and do laundry, and can be more economical than a traditional hotel room, especially for larger groups.
Why Choose an Apartment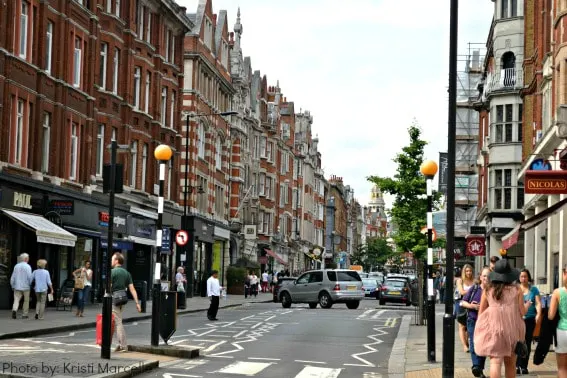 Marylebone was around the corner from our apartment and allowed us to be immersed in the neighborhood.
An apartment rental doesn't always make sense for everyone. Stays of one or two days may not be worth it due to the added cleaning fees and stricter cancellation policies.
Choose an apartment if you need more space, are in town for at least two nights, and are comfortable being an independent traveler. We rented a two-bedroom apartment with Housetrip in London and loved our rental experience. The apartment was as advertised and I had done a lot of research to find the right apartment in a desirable location within our budget.
Do Your Homework Prior to Booking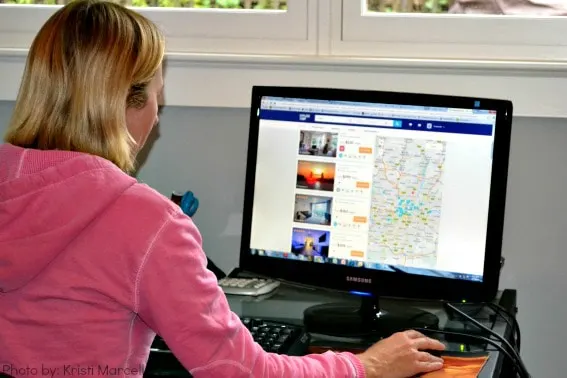 While most vacation rental owners are truthful, their interpretation of the size of the apartment or how close it is to a landmark may be different from yours. Something simple like "walking distance" could be five minutes or 30 minutes.
In a city like London, it's all about how close the house was to the Tube (subway) stops. As a tourist, I knew what attractions I wanted to visit, and knowing the apartment's proximity to a tube stop was more important than the street address. My family of four stayed in a Cosy Two Bedroomed Apartment in Central London. I assumed it would be small because the description said "cozy" though it turned out to be good-sized. If there's confusion – just ask. Email the contact and ask whatever questions you have. There are also filters on the website that help guests to prioritize a search. In our case, kid-friendly and washing machine were priorities.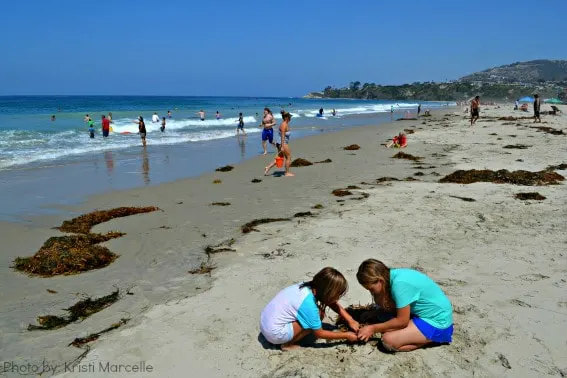 In traffic-challenged Southern California, if you want a family beach vacation, stay near the beach to avoid long freeway commutes. This beach house in Hermosa Beach sleeps 12 and is practically on the sand. While you can't always have your first choice due to price or other factors, educating yourself on the area will open up more options.
Read the Reviews
There can be hundreds of apartments in the destination that you are searching, and carefully reading guest reviews is one way to narrow down the choices. Our apartment only had three reviews, which seemed odd for a rental that had 45 stays, but they were spot on regarding the experience. A local contact person met us at the door, checked us in and out, and returned our deposit on the spot. I was always confident that if something was amiss, there was someone to attend to it.
Live Like a Local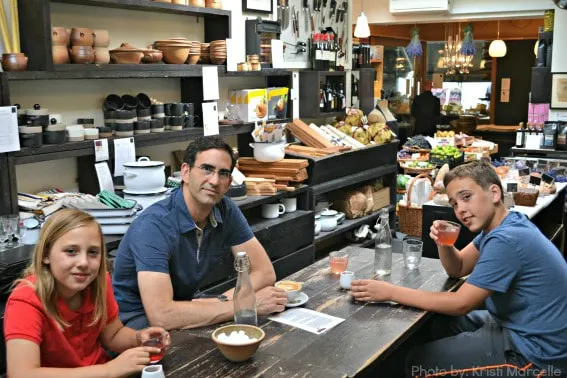 We stumbled upon this gourmet cheese market just a 10 minute walk from our rental.
One perk of an apartment rental is that you can base yourself in a neighborhood and immediately feel like a local. Our location on Marylebone Lane was walking distance to a few attractions, and a short tube ride away to most others. I loved the neighborhood. It's a vibrant area full of restaurants, shops, and locals and we were in the middle of it. I count this experience as an unexpected highlight of the trip.
Customer Service
Every vacation rental company has different policies. The FAQs and support sections on the websites will tell you what you need to know. Housetrip, for instance, acts as an intermediary between the guest and the host. Guests submit payment through Housetrip, and they release the funds to the host two days after the beginning of your stay. There is no worry of someone taking your payment, and not providing the rental.
In the rare case that a rental turns out to not be as advertised or unsafe, Housetrip will find a new accommodation if they are notified within 24 hours of the beginning of the stay. Stay ten nights and guests earn a free a night. If this sounds like a hotel rewards program, that's because as vacation rentals become more mainstream so do their services – a win for everyone, especially families.
Editor's Note: Even with policies such as the above (via Houstrip) or similar, via services such as Flipkey, there are still inherent risks with booking vacation rentals. Be sure to communicate readily in advance of departure to ensure your status before you arrive. Financial refunds are nice, but being left high-and-dry without a rental on the night you need it can be a stressful situation.
Editorial Note: Kristi received a media rate from Housetrip to review the vacation rental experience. As always, her opinions are her own.