The city of Paris may be synonymous with love and romance, but Paris is also far more kid-friendly than one might think. There are places to visit in Paris that will appeal to everyone in your family. What are some fun things to do with kids in Paris? Well, it's impossible to go to Paris with kids and miss out on the Eiffel Tower or the Louvre. Don't be put off by people who label them overrated or touristy. These are attractions that your family simply must see in Paris. But wait- there's more! Here are the top places with visit in Paris with kids.
Don't head to the City of Lights without first reading these Paris travel tips.
Things You Must See in Paris with Kids – From the Eiffel Tower to the Arc de

Triomphe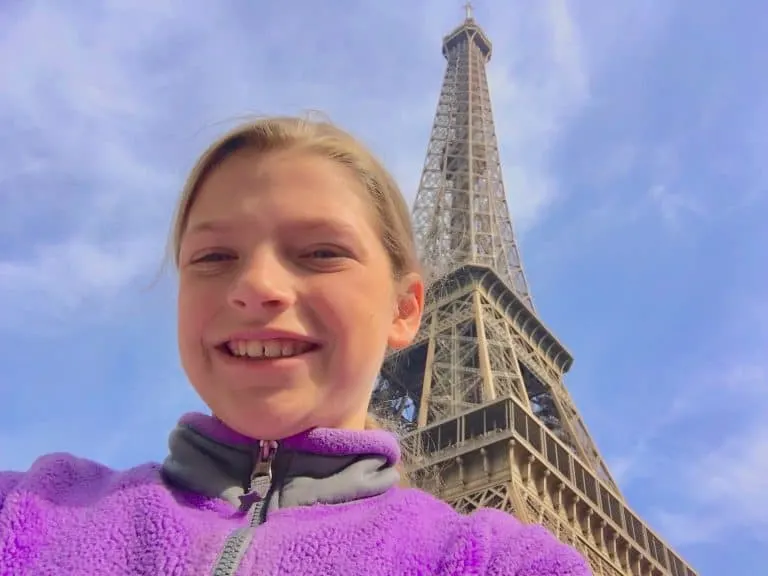 There are a number of famous landmarks in Paris that will be familiar to children, particularly if they have been introduced to the city via books or movies prior to the trip. When visiting Paris with kids, be sure to make time to see all of the highlights from the Eiffel Tower to the Arc de Triomphe to the pyramid at the Louvre.
On our first night in Paris, I took my family on a stroll through the neighborhood around our hotel. My 9-year-old son requested to see "that glass pyramid in Paris" as we walked. Momentarily, we turned the corner and the glass pyramid at the Louvre was right in front of him. He was so excited. Later that night at sunset, we continued to walk the and came upon a view of the Eiffel Tower just at is lit up for the night. My 10-year-old daughter was amazed to see it sparkle. Paris is magical like that!
Take in the Views from the Top of the Eiffel Tower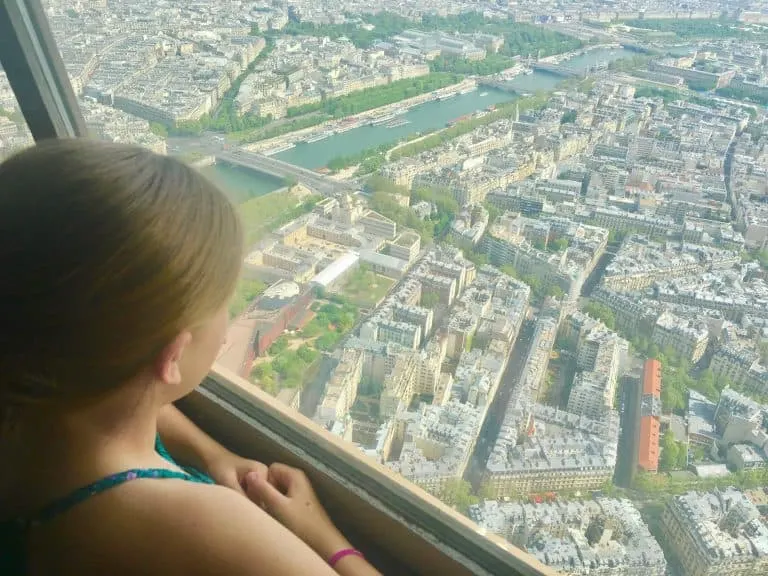 My children were insistent that we go to the top of the Eiffel Tower while in Paris. Having made the trek to the top of the tower previously, I was not so enthusiastic. I remembered long lines and a crowded elevator. However, my children were so excited when they reached the top. Quickly, they spotted the pyramid at the Louvre, the Arc de Triomphe, and the Notre Dame Cathedral. Then, they found dozens of other places that they wanted to explore. Having tickets purchased on line ahead of time was helpful in avoiding the longest queues.
Discover the Top 10 Free Things to do in Paris.
Relax in the Gardens of Paris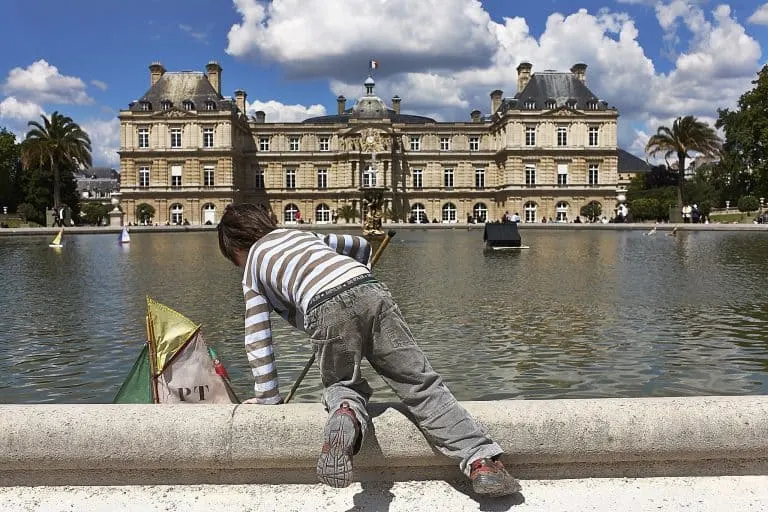 Parisians love to pass time in neighborhood parks and gardens and visitors are wise to follow their example. The parks have walking paths, ponds to sail boats on during the warm weather months, cafés, and playgrounds which provide the perfect opportunity to interact with local French children.
There's even a children's theatre in Luxembourg Gardens which is popular with Parisian families living on the Left Bank. We stayed nearby on the border between St. Germain-des-Prés and the Latin Quarter, and the gardens felt like our local park. Metal chairs scattered around the parks invite visitors to sit and read, soak up the sun, or just people watch.
Another favorite is the Tuileries Gardens, located between the Louvre and the Place de là Concorde, which is the perfect place to run around and enjoy the outdoors after having been on one's best behavior inside the museum. Claude Monet's Water Lilies painting can also be found at the The Musée de l'Orangerie at the gardens.
Important Places to Visit in Paris- Art Museums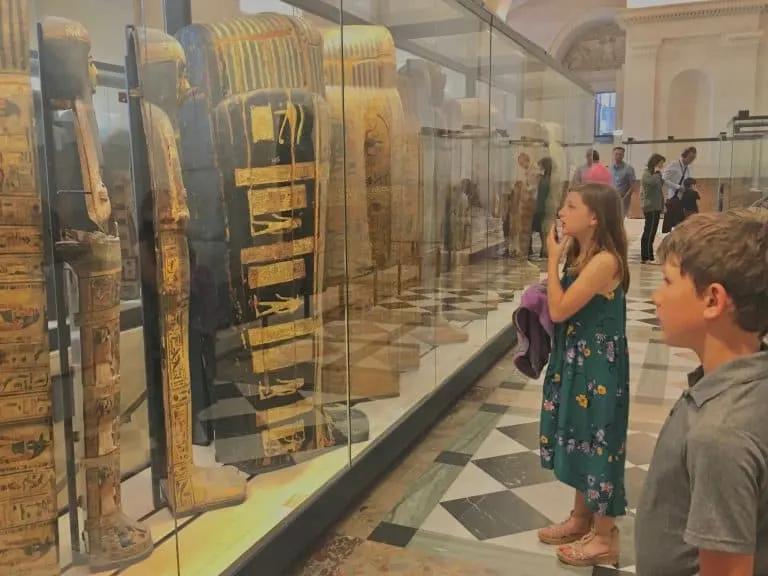 There are many wonderful art museums in Paris and it's easy to get caught up in the desire to see as many as possible, but some restraint should be exercised when visiting with either young children or older kids who maybe don't appreciate art.
Our family favorites are the Louvre to see the Mona Lisa and the Venus de Milo, the smaller scale Musée d'Orsay which is housed in a former train station and features an extensive collection of impressionist masterpieces, and the sculpture garden of Musée Rodin, which is both inexpensive and more laid back because it's outdoors. Families with reluctant museum goers would be wise to select just one that the kids are most likely to enjoy.
Read why one of our contributors believes traveling internationally to Paris with kids makes children more compassionate human beings.
Must Do in Paris-
Walk Along the Seine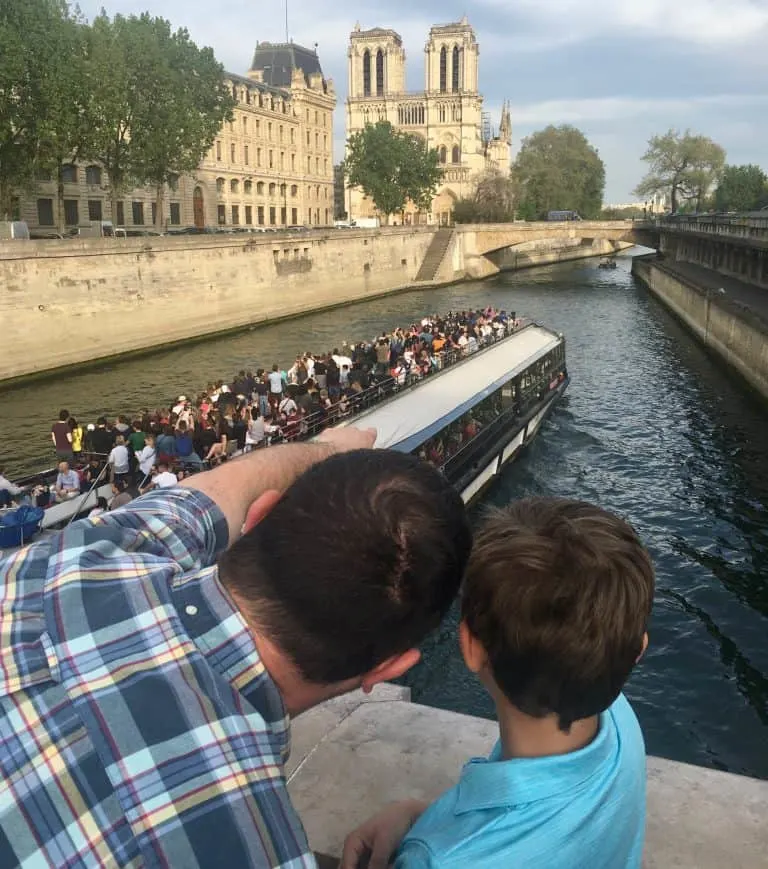 A walk along the Seine is a must do in Paris with kids. Kids traveling to Paris may have heard about the catastrophic fire at the historic Notre Dame Cathedral. Now, a walk along the Seine is one of the best ways to see this historic landmark. While my favorite way to see any city is on foot, a boat ride on the Seine can be a relaxing way to see the city. Kids can enjoy spotting the landmarks and beautiful bridges from another vantage point and rest their tired legs at the same time.
Day Trips from Paris

with

Kids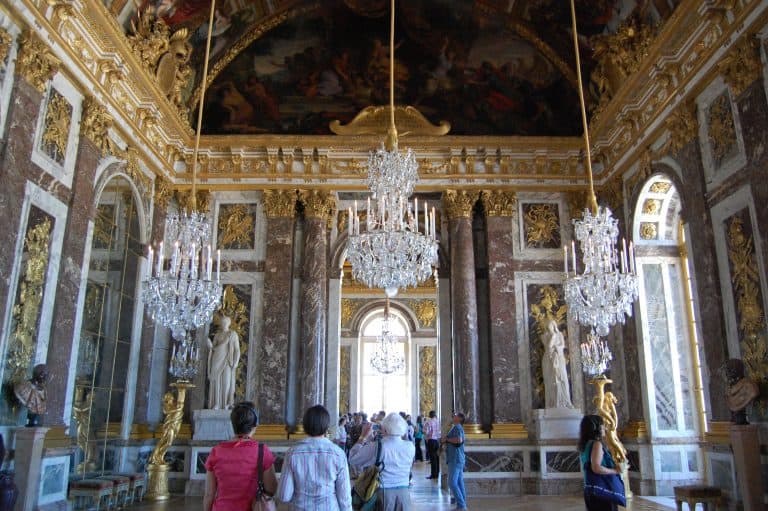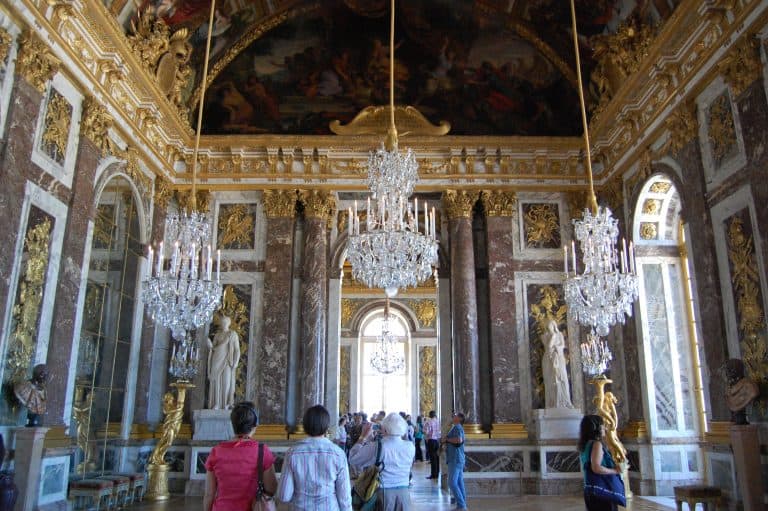 Europe's excellent rail transportation system makes it quite easy for a family to plan day trips to areas outside of Paris.
The 17th century Château de Versailles is a UNESCO World Heritage Site located in the suburbs of Paris and is easy to reach by train. Tours of the château are self-guided allowing families to move at any speed in the opulent rooms of the palace, including the renowned Hall of Mirrors. Kids will love exploring the château's expansive gardens and renting a boat to row along the Grand Canal. Entrance to the gardens is free.
My kids would likely say that Disneyland Paris is the best day trip from Paris. It doesn't matter whether kids have visited Disneyland or Disney World in the U.S. countless times, they will be enchanted by the European park. The park is relatively small and is easier than its American counterpart to see in just one day.
It's not quite a day trip, but the Thalys train only takes 3.5 hours to travel between Amsterdam and Paris. That makes it easy to combine these two cities into a one-week European itinerary with kids. If you're considering visiting Amsterdam on our European family vacation, check out our recommendations One Day in Amsterdam: What to see, do, and eat.
Hotel Choices for Families Traveling to Paris with Kids from The Preferred Hotel Group
To help you navigate the daunting task of choosing international lodging, we recommend working with our friends at Preferred Hotel Group. A few of their favorite family-friendly Paris hotels include:
L'Hotel du Collectionneur Arc de Triomphe | L'Empire Paris | Hotel California Paris Champs Elysees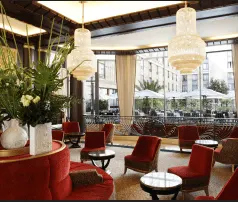 Sponsored by Preferred Hotel Group:

Vacations should be about relaxing with those you care about most. Preferred Hotel Group understands this and ensures that you and your family have the best vacation experience possible.
With over 260 luxury hotels located all over the world, from cities to resorts, Preferred hotels and resorts welcome families with special amenities and activities, catering to the unique needs of travelers of all ages. Make cherished memories at Preferred resorts and hotels.
---
Eating in Paris with Kids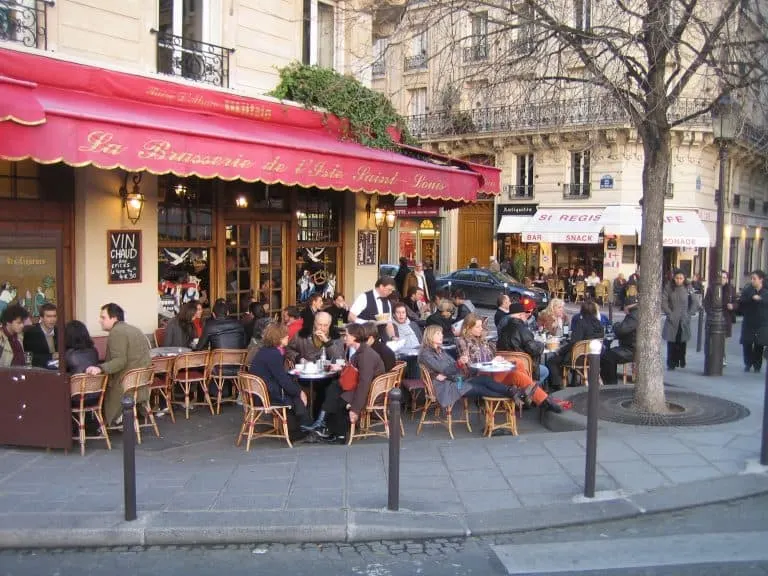 It is not difficult to eat well in Paris with kids. The simplest foods having that special French touch that makes them melt-in-the-mouth delicious. My children subsisted on a diet of pasta, cheeses, crêpes, croque-monsier, and delicious desserts. They savoured every bite! As my 8-year-old daughter proclaimed at a bistro on our second night: "Even the water tastes better in Paris!"
Cafés and bistros are a great choice with young children as the service is quicker, the meals are less elaborate, and they open earlier for dinner. We found that many restaurants didn't start serving dinner prior to 7 pm or later, and we couldn't keep our younger daughter up late every night and expect her to get up early for sightseeing each morning. For that reason, we opted for simpler dining knowing that next time we visit she will be old enough to enjoy lengthier Parisian meals.
Another good tip for dining in Paris with kids is to make reservations ahead of time – even if you think that you'll be arriving early to a not-so-busy restaurant. We found that having reservations already planned ahead of time made our day less stressful because we knew when and where we needed to be for dinner.
It should be mandatory for every family visiting Paris to stop by Berthillon on Île St. Louis to sample the city's best ice cream. The rich ice cream is worth the wait and tastes best when eaten while sitting on the Pont St. Louis watching street performers.
There is so much to do in Paris with kids that a family can spend several days and barely scratch the surface of the city. Paris is a city that always leaves her visitors wanting to come back for more. My younger daughter cried on her last day in Paris and I assured her that it was just the first of many trips here that she would make in her lifetime. Audrey Hepburn might not have had families in mind when she said "Paris is always a good idea," but I think it's true for us as well.
Looking for more? Check out all our tips and articles on visiting Europe with kids.