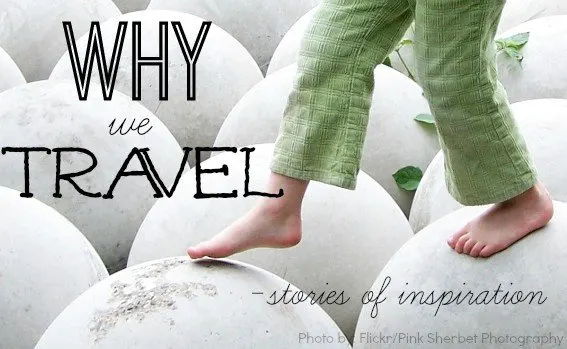 The first time we traveled with my youngest son to Mexico, we found ourselves on a fairly isolated beach on the far tip of the Yucatan Peninsula. Other beachgoers comprised of a few other American tourists, but primarily British and French families on holiday, plus quite a few Mexican families off of school and work for the Three Kings holiday. At some point, most of the children on the beach began a pick-up game of soccer on the sand. My son desperately wanted to join, but felt shy. Would the kids understand his English? What if they didn't let him join? After some encouragement, he stepped into the game, and began running up and down the beach with the others. After a few minutes, he turned and gave his dad and me a thumbs up.
It's ok!" he called. "It's the same as we play! They play soccer just the same!"
The amazement on his face at this realization–that kids are kids everywhere, that soccer is soccer–was so sincere, I teared up. This is why we travel: to create compassionate global citizens of our kids. To show them that the world is small, that connections can and should be made, and that people everywhere have the same basic needs, joys, and fears. We can all work together, on the same team.
---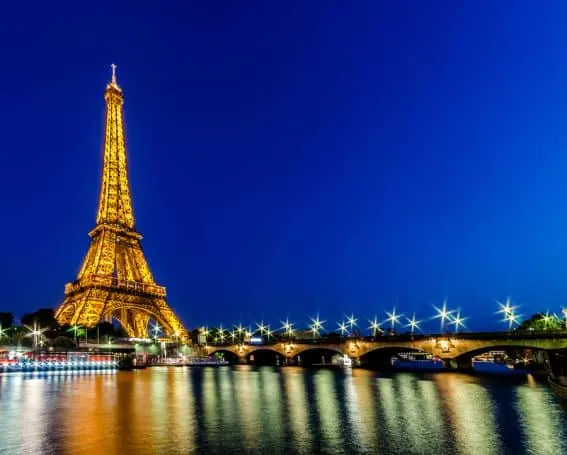 Photo by: Bigstock/Elnur
Next month, my family and I will be taking a trip to France. It's been planned for months, the airfare bought and paid for, tours booked, lodging secured. Last week, we watched the news unfold as beautiful, city-of-light Paris went under attack of terrorists. I will be honest: I felt afraid. I felt saddened and horrified by the violence inflicted there, and I felt uncertainty about our travel plans.
Maybe we'd be safer at home, I thought. Maybe we should put our passports back in their drawer. And then I thought about the attacks on US soil that have not stopped me from traveling. I thought about our visits to New York City in the years after the 9/11 attack, and how special those visits have been. I thought about my teens' trips to traditionally 'more dangerous' countries in Central America, where they have built homes and worked on farms, and how meaningful those trips have been for them. Then I thought about the horrific school shooting that recently occurred only one hour from our small town in Southern Oregon, and realized that statistically-speaking, my kids are safer traveling internationally than they are on any given day at school. They're safer flying to foreign countries than driving with me on the freeway for that matter, or going to the movies with their friends. Terrorism is a global problem, not a regional one, and I believe one way to combat it is to teach the next generation to value cultural connections, near and far.
Tweet this quote: One way to combat terror is to teach the next generation to value cultural connections, near and far.
I have been encouraged by the heartfelt words of other families who have been processing the big events of this week.
Trekaroo founder, LiLing Pang shared this,
"I also believe that one of our greatest traits as human beings is our capacity for empathy. It is our responsibility to help our children harness that empathy for good. One of my hopes is that through our travels, we would give our children the opportunity to develop a sense of appreciation for the lives of people from different cultures and backgrounds. We want to celebrate their foods and culture, but I also hope that we would learn to identify with their pain and sorrow."
Trekaroo families are also teaming up to raise funds to provide support and aid to Syrian refugees. This is a tangible and outward expression of global citizenship that our families can all participate in. Please join us!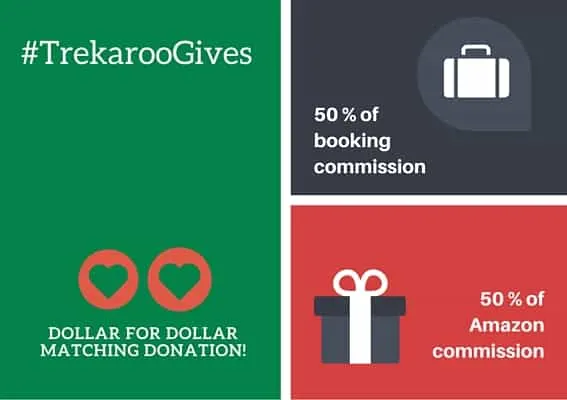 Marisa Langford, TampaMama, shared these beautiful words on Instagram
Jessica Sueiro from the family travel blog, Goodie Goodie Gumdrop, had these inspiring words to share on Instagram as well:
I will continue to travel the world with my children. I will not let the recent events in Paris stop us. Fear will not win! Our goal is to educate our children about the world and all the kind people in it, hence creating global citizens. The children are our hope for the future! They are the key to change, but we must show them all the good out there. Who is with me? #prayforparis #fear #travelkids #fightfear #globalkids #globalcitizens #travelwithkids #worldschool #avalar #goodiegoodiegumdrop #ecuador #ecuador #middleoftheearth A photo posted by Goodie Goodie Gumdrop (@j_goodiegoodiegumdrop) on
Dana Freeman of Find and Go Seek took to Instagram to remind us that we are all #strongerthanfear.
Wendy Perrin use logic and statistics to offer 7 Keys to Traveling Without Fear Despite Terrorist Attacks.
Stacy Jessee of Strollering the Globe wrote an honest and thoughtful post, Fear and the Paris Attack, about how she is going to use this opportunity to stand up to fear and teach her children in the process.
Karen Dawkins at Family Travels on a Budget wrote "There's too much good in this beautiful world to let a little fear keep us home." Read more of her article "Afraid To Travel?"
Kirsten of Kids Are a Trip, finds herself traveling abroad WHILE the heightened security has begun since the attacks. Her family still chose to travel despite what has happened. Read about how they are "Counting Our Blessings."
So, onward to Paris we go. I look forward to introducing the beauty of this city to my kids, letting them taste their first French baguette, glimpse their first Monet, and see traits like resilience and bravery in a different–yet decidedly similar–culture.