Are you planning an all-inclusive family vacation with school-aged and teen kids? Luckily for you, this age group reigns at all-inclusive resort properties! They will find no shortage of activities, programming, and amenities at resorts everywhere. Of course, vacationing with this age group also comes with its own challenges: I know my older kids and teens rebel against kids' clubs in most cases, and want to 'explore on their own.' They also eat a lot! If you have school-aged kids or teens, it's crucial to pick an all-inclusive vacation that fits their interests. Thankfully, the options are many. Check out the best all-inclusive family vacations for school-aged kids, teens, and tweens.
All-Inclusive Beach Vacations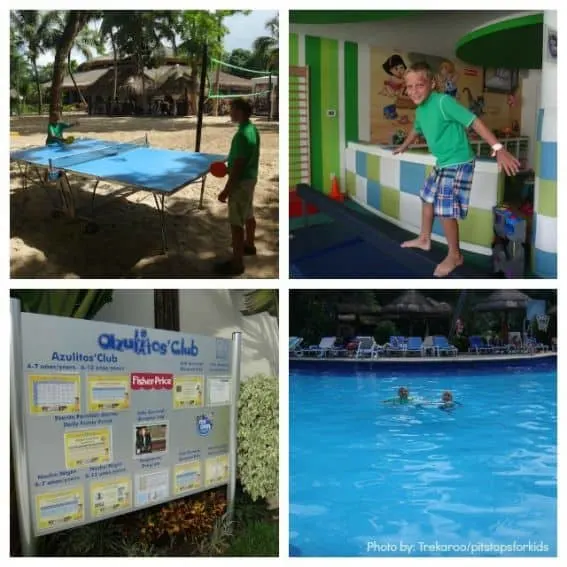 Variety is the name of the game when trying to please busy school-aged kids! During our stay at Riviera Maya's Riu Tequila, we boggled at the array of kid-friendly options. Our kids couldn't keep up with the choices, ranging from water polo games to ping-pong tournaments to dance parties. No matter what time we were free, something was going on. This worked well for us, as we were always on the go!
At nearby Barcelo Maya Beach Resort, families get five all-inclusive resorts in one, with each property sharing the same long stretch of beach (my boys would find plenty of room to roam!). Each resort plays homage to a distinct aspect of Mexican heritage, teaching kids about culture while they vacation. Barcelo includes a spa for kids, and cookie making classes for when school-aged kids want to escape from the sun.
Heading to the other side of Mexico? At Cabo San Lucas' Grand Solmar Lands End resort, families can choose between dolphin swims, camel safaris, mountain biking, whale watching, and more. Of course, lazy beach time is always on the table, and school-aged programming at virtually all resorts includes a kids' club.
Read reviews of Riu Tequila, Barcelo Maya Beach Resort and Grand Solmar Lands End.
All-Inclusive Dude Ranches & Adventure Tours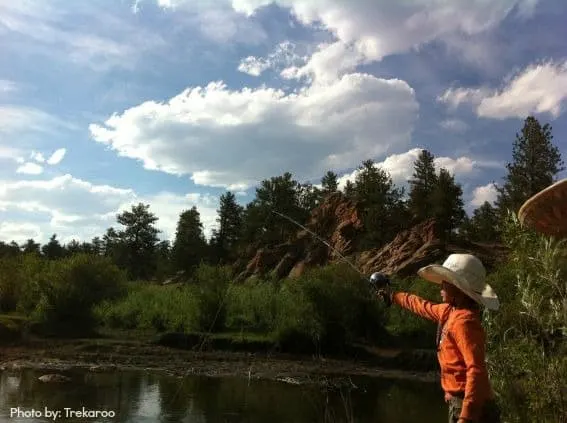 Think outside the 'beach vacation' box when considering an all-inclusive family vacation for kids 6-18! Dude ranches across the western US and select adventure tour operations offer all-inclusive fun with a unique twist. Challenge your kids with a vacation that may be out of their comfort zone (and maybe yours!) and try something new as a family. Theme-specific all-inclusive vacations vary widely, but most include lodging, meals, and theme-specific activities, such as horseback riding or river rafting. Adventure tour operations like OARS allow parents the luxury of not having to plan meals or activities combined with the thrill of a guided outdoor adventure.
Read Trekaroo's list of best dude ranch vacations.
All-Inclusive Family Camps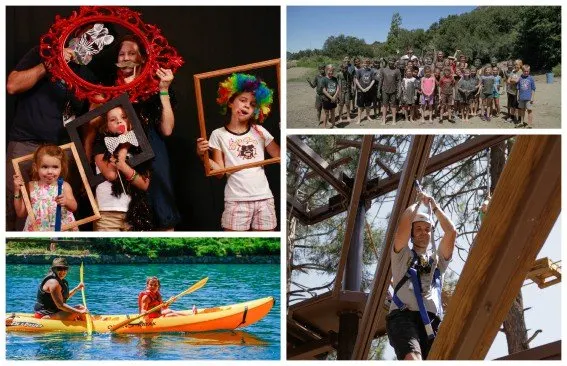 Do you long for the carefree days of summer camp? Have your children experienced such an idyllic vacation? Sometimes, simple is best, and a low-key, low frills summer camp experience—upgraded to include delicious meals and upscale lodging, of course—can be just the vacation to help everyone in the family unwind. Classic all-inclusive resort destinations in the US include wooded properties and scenic resorts at a lake, with included activities ranging from canoe races to zip lines and kids' clubs. While most dude ranch and outdoor adventure all-inclusive vacations are west of the Mississippi, families will find the most classic summer camp experiences on the East Coast.
Book your reservation at the Woodloch Pines Resort.
Related:
Explore the Best All-Inclusive Vacations for Families.