It is always exciting to leave to visit another country. My family thrives on discovering new monuments, new foods, new parks, and new people. As my husband and two daughters get all pumped up for the airplane or train ride with not a care in the world, I, as the majority-elected organizer-in-chief, make sure that all is ready and taken care of before the trip. Ready to travel internationally with kids?
Here are my 15 tips to make traveling internationally with kids a breeze.
1. Credit Cards
Pay your trip with your credit card. Many credit card companies provide their members with medical insurance, travel cancellation insurance, or other perks in addition to accruing airline miles. Check what your particular credit card offers as perks and be sure to take full advantage of them.
Call your credit card company to let them know that you will be traveling abroad. If they see activities on your bank account abroad, they may deny the charges and cancel your credit card if they can not confirm the purchases with you. Always bring several cards with you when traveling in case one does not work. Be aware, that if you are using your ATM card, certain countries like France only have a 4-digit PIN number system. If you are trying to withdraw some cash and you have a 5-digit PIN number, you will not be able to withdraw money. Visit your local branch to inquire about this.
2. Passports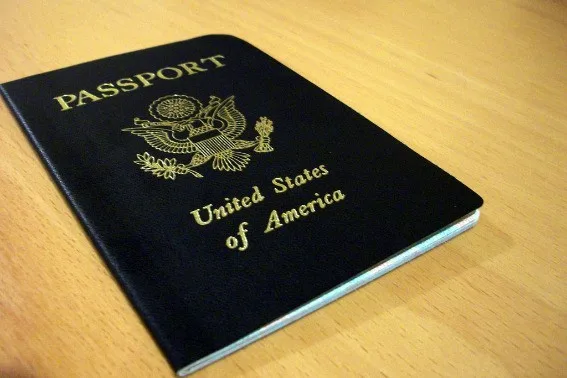 Photo by: Flickr/damian613
Check the expiration date of all your passports as soon as you begin to think about the trip. Some countries, like Thailand and Singapore, ask that you not only have a passport that is valid during your trip, but that you have at least three to six months of validity after you leave their country.
Make a copy of your passports and give a copy to a family member who won't be on the road with you. If your passports get stolen or lost, it will be easier to have them replaced if you have a copy of your information. It is also extremely helpful to take a picture of everyone's passport to keep on your phone.
Learn all about how to get passports for kids.
3. Visas
Inquire for visas. Do not assume you do not need a visa even if you are visiting for a day. Check that information with the appropriate consulate. If you booked your travel through a travel agent, he or she should take care of the paperwork for you.
4. Immunizations
Check the immunization records of the whole family and make sure that no specific immunizations are needed. The CDC has an extensive list of recommended vaccinations and shots on a country by country basis. Be sure to consult your doctor as well.
5. Medication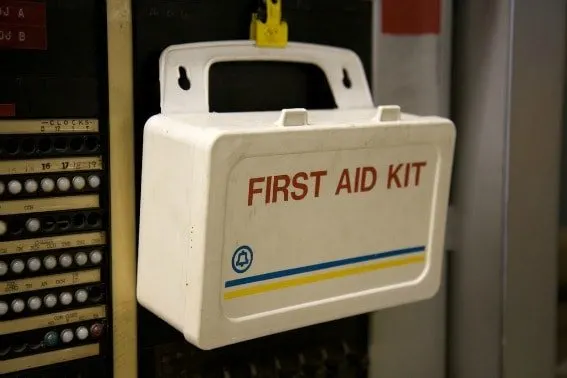 Photo by: Flickr/mwichary
Pack some medication from home (cough syrup, Tylenol, diaper rash cream). It is too difficult to figure out what is equivalent to your favorite cough syrup or aspirin when you are overseas and I am not even talking about measurement conversions!
If you are taking medication for a specific condition, bring an extra week of medication with you (just in case – bags are often lost). Know the equivalent of the medication in the language of the country you are visiting. Be sure to bring a doctor's prescription in case customs are tough on you.
Wondering what to pack in a first aid kit?
6. Insurance
Call your medical insurance company to understand how you are covered abroad. Check if your credit card provides any travel health insurance. If not, you might consider buying travel medical insurance.
Read more tips, including how to get travel insurance.
7. Luggage
Check out your airline's luggage requirements. They are often different than domestic requirements.
8. Packing
Think about packing enough in your carry-on to last for a day in case your luggage gets lost or delayed. That will also help you in case of a water spill or diaper leak in the plane. I planned this for several flights when my daughters were little, and of course, the only year I did not, Olivia, who was two at the time, spilled water all over herself and the plane had not even taken off yet! She spent the whole flight in her underwear, her soaking pants drying next to her during the 12 hours flight.
Even more tips about carry-on packing for babies and kids.
9. Check-in
For an international flight, make sure you arrive at the airport three hours in advance (two hours for a domestic flight). Since practically everyone has baggage for an international flight, the check-in lines are often excruciatingly long. Make sure you have some handy toys to help entertain your little ones while waiting. Always bring a printed copy of your itinerary.
10. Customs
Be aware of the customs restrictions of the country you are visiting. Australia, for example, has strict rules on bringing food on its grounds.
11. Food
If you are traveling to a country who has a very different culinary tradition from your own habits, pack some comfort foods for your children like peanut butter or cheerios in your luggage (make sure that the containers and packages are factory sealed) to save you from some whining when your waiter serves them foie gras or satay.
Have a little one with food allergies? Check out our guide to traveling with allergies.
12. Driving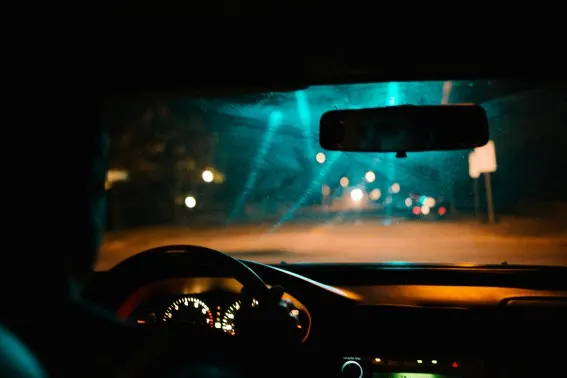 Flickr/chasblackman
If you are planning on driving, make sure you do not need an international drivers license and if you need one, apply for one. If you are renting a car abroad, be aware that you will most likely get a stick shift car, so be prepared!
13. Outlets
Be aware of the difference in electrical plugs and voltage in some countries like England and Australia. You can buy plug adapters at your local hardware store or online. REI has a great overview of worldwide electrical standards.
14. Time Zones
If your international trip includes a change of time zones, prepare yourself ahead of time for the likelihood of cranky kids and exhausted parents. If it's possible try to adjust to the new time as soon as possible by sleeping at night and staying awake during the day. Keep hydrated and try to eat on your new schedule as well.
15. Cash
Ideally, have some cash from the country you are visiting with you in case you need to take the taxi when you arrive or buy something right away. Have the cash in your bag for easy access. It will make your life simpler instead of looking for an ATM or currency exchange kiosks just after landing with tired and jet-lagged kids in tow.
Bon Voyage and enjoy traveling internationally with kids!
Ready to take the leap into world travel? Take the worry & stress out of international planning and take your family on a Trekaroo Trip!
Featured photo by: Bigstock/olesiabilkei