Ross Bruce, known locally only as "Moose" begins rattling off his sales pitch for why Colorado's best ski town is Winter Park, where he has resided for the last 12 years.
"We get 400 inches of snow, 300 days of sun, the best bump skiing in the world, high speed lifts all over the mountain, and I can walk to any restaurant in town and be down in Denver playing golf in an hour and a half. Life doesn't get much better."
He then finishes this pitch the same way each time I've heard him deliver it, "Just don't go telling all your friends about it."
In Bruce's eyes, Winter Park, Colorado has so many things going for it that he'd prefer it were enjoyed by a small segment of local Coloradans to shield it from the interest of land developers.
Older ski areas like Vail and Aspen are now bordered by high-end boutique shopping promenades and 5-star resorts.
As I ask Bruce his opinion of Vail, also home to nearly 400-inches of annual snowfall and some of the best bowl skiing in North America, he shoots me a look which seems to imply that I should already know what he thinks of Vail.
"If I wanted to go shopping for mink coats, I'd go to New York City. I'm in Colorado to ski."
And this attitude prevails in Winter Park, Colorado, where locals take great pride in being the state's best kept secret. They largely avoid visits from tour operators and road-tripping, once-a-year skiers from surrounding states like Nebraska, Kansas, and Texas.
And while a steady stream of tourists would seem the only way to keep the economy afloat in a ski town, Winter Park has survived on the dollars brought in by a die-hard fan base from the Colorado Front Range.
These are weekend warriors from Denver who love being able to access good skiing with less than 90 minutes spent in the car.
Look for current hotel deals in Winter Park. As a Booking.com affiliate, Trekaroo is thrilled to offer its readers the lowest rates.
Winter Park Ski Resort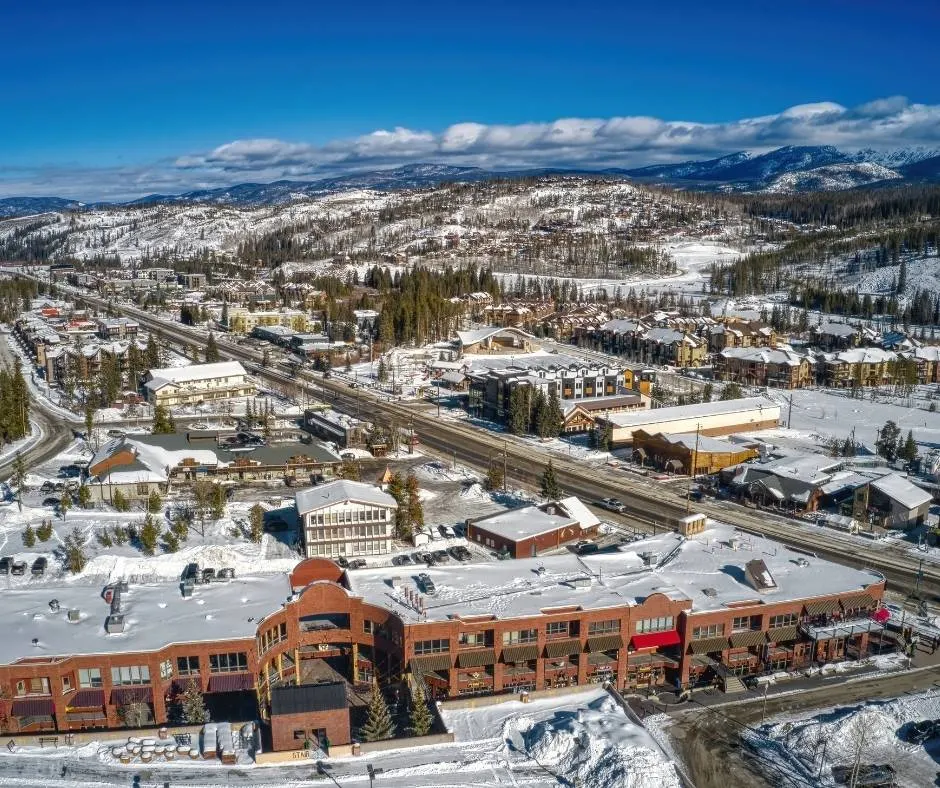 Winter Park Ski Resort has been operated by Intrawest ULC since 2002, the massive resort operator that was once behind Whistler Blackcomb, a major host of the 2010 Vancouver Winter Olympics.
Since taking over the operation of the property, Intrawest has invested heavily in the base area around the mountain, adding lengthened shopping promenades, a larger choice of international dining options, and new condominium buildings at the base which extend the number of ski-in, ski-out units on the property.
It has also done its best to mitigate what has long been a problem for the resort. Prior to the investment Intrawest made, the base area became a ghost town at 5:00pm once the sun went down. With few choices for upscale dining or late-night cocktails at the base of the slopes, visitors were forced to take their dollars to town, a five-minute drive from the base area.
Skiing at Winter Park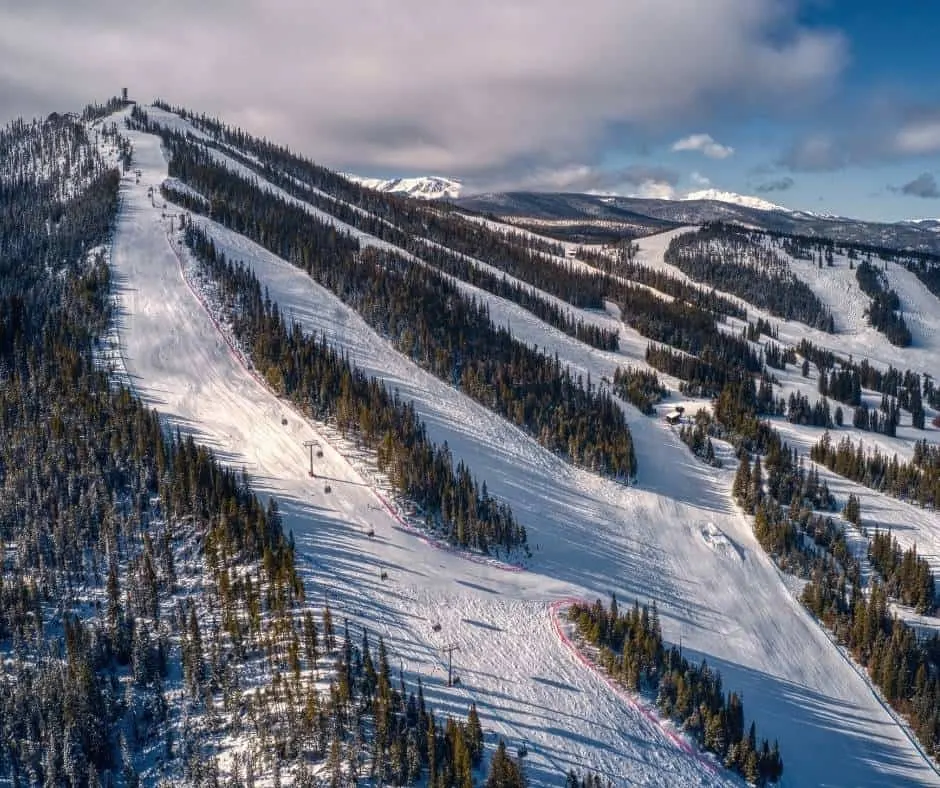 There is perhaps no other ski area in Colorado with such a full-range of terrain for skiers of varying skill levels. On the front side of Winter Park Resort, newbies will be relieved to find several chairs to whisk them over to gently enjoyable green and blue trails, which offer amazing panoramic views of the Fraser Valley below at slow speeds.
The back side of Winter Park Resort has come to be known as Mary Jane, its nomenclature nodding to folk lore of a single "lady of the night" who ran brothels in this valley for the better part of a century to make life a little easier for railroad laborers working to create the landmark Moffatt Tunnel.
"The Jane," as the locals call it, is left ungroomed by the snowcats of the resort in order to offer the most skilled skiers hundreds of acres of steep, Volkswagen-sized moguls. It's not for the faint of heart.
If Winter Park wins a blue medal for some of the most varied terrain in Colorado, it wins a gold star for accessibility. The walk from car to slope rarely exceeds five minutes.
If dad wants to test his quads on the jaw-jarring bumps of "The Jane", while mom and the kids want to cruise the easy groomers on the frontside, the high-speed, 6-seaters make it a breeze to meet back up for lunch on ten minute's notice.
Where to Stay in Winter Park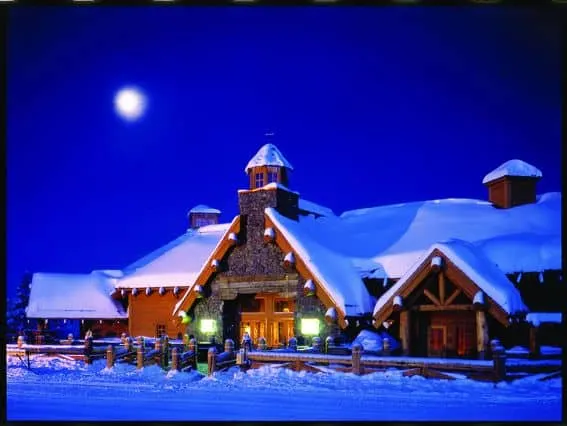 These days, visitors to Winter Park who would rather stay at the base of the ski area have more lodging and dining options to choose from than ever before.
If you're interested in ski-in, ski-out access and the requisite hot tub to come with it, Founders Pointe is the best that the mountain has to offer. With large, clean two bedroom condos, heated underground parking, a fitness center, and walk out access to the mountain, these units can often be a great value.
For visitors who want to spend their evenings in town where the selection of restaurants and bars is more extensive, there's an option for every budget. On the modest end, the Best Western Alpenglo Lodge is very centrally-located. It offers clean rooms at a fair price, and is steps from one of the towns frequent shuttle stops which deliver skiers to the base of the mountain.
If your ski experience isn't complete without the proper trappings of a luxury lodge, the renovated Devil's Thumb Ranch Resort & Spa will have you in tears when it's time to check out.
Cabins and lodge rooms are decorated in a style know as "parkitecture," a reference to how seamlessly the accommodations blend into the nearby Rocky Mountain National Park.
Read about the best hikes in Rocky Mountain National Park.
With two splendid restaurants on-site, horse stables, a world-class spa, and its own cross-country skiing course, you might forget that you came to Winter Park to ski.
Book your stay at Winter Park.
Classic Winter Park, CO Dining Options
There are dozens of restaurants between the town of Winter Park and neighboring Fraser to suit any palette or budget. There are a few classics, however, which have stood the test of time and seem to get better with age.
Hernando's Hideaway is the rowdy pizza parlor that probably washes more dishes than any other joint in town. It's a great spot for rosy-cheeked ski schoolers to get the food they love while mom and dad enjoy a glass of vino. Be prepared to wait, however, as this place fills up quickly once the mountain closes.
Deno's Mountain Bistro has also been keeping jelly-legged skiers happy for ages and is a great place for a family, with a high-decibel atmosphere and a wide-ranging menu.
If a little Southern is what you're after, you won't be disappointed by a shrimp po-boy from Fontenot's, a little cajun-influenced cafe right in town.
More Things to do in Winter Park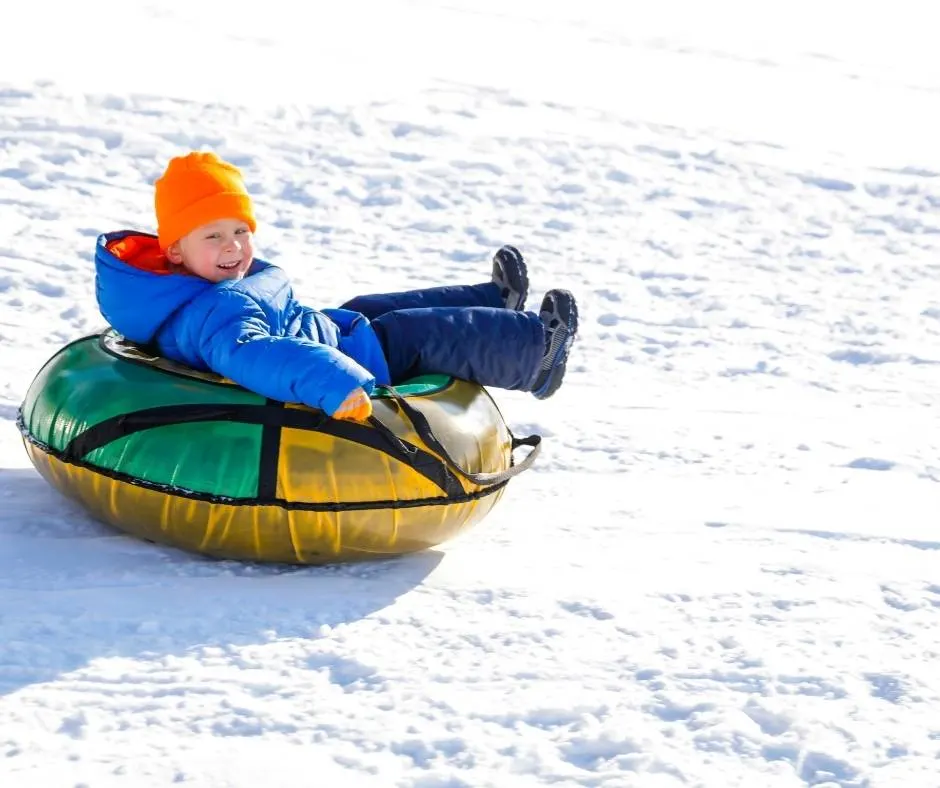 In the winter, all eyes are on the resort. However, it's worth spending at last one day away from the slopes to take advantage of the many activities Winter Park has on offer.
Fun for adults and children alike, the ice skating rink in the village hosts broomball tournaments most of the week (think ice hockey with no skates and a broom in place of the stick). This is a must for families of four or more.
If you want to explore the mountain, but just don't have the energy for another day on skis, the resort offers snowcat tours from the base of the mountain. These heated, 13-passenger "cats" effortlessly deliver you to some of the more remote reaches of the in-bounds ski area. Children under 3 are free.
While there are a number of tubing hill options in Winter Park and Fraser, none of them beat Colorado Adventure Park. Here, you can spend an hour screaming down one of the best tubing hills in the state. They also offer fat tire bike and snow shoe rentals.
Explore more of the state! Here are the best things to do in Colorado with kids.
If you're hoping to plan an affordable, action-packed ski vacation in Colorado, but want to beat the crowds and high prices that have taken over in Vail, Aspen, Steamboat, and Breckenridge, book your next trip to Winter Park.
Just don't tell anyone about it.
Nate Johnson is the founder of a Colorado-based software company who leverages the location independence his work affords him to engage in his true passion: dragging his wife and two kids to every corner of the globe.
Featured photo by: Shutterstock