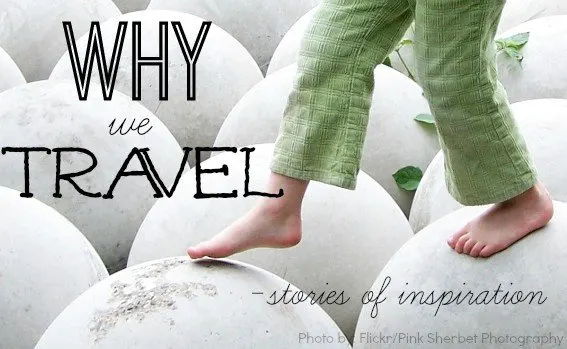 Some travel for work, others travel to get away from work, and a few travel to places of spiritual significance as on a retreat or a pilgrimage. While all of the above are relevant, travel for me is about a family vacation.
Rest and Play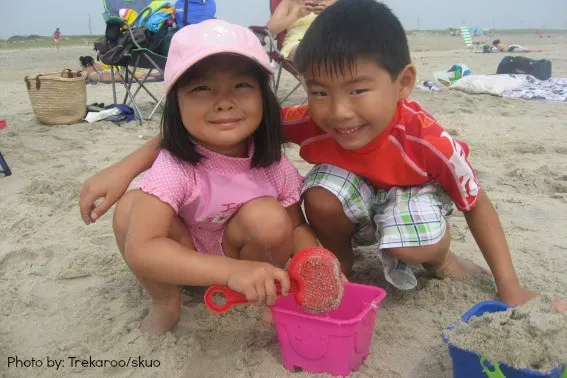 Nearly a decade ago, I planned our first family vacation. My firstborn was several months old and my husband recommended the beach for our destination. I sat at the computer looking up condos through VRBO and came across Wildwood on the Jersey shore. Wildwood sounded -well, wild and fun. On our first trip to Wildwood, we traveled with friends and shared a sub par condo with a decent view and had a great time. For the next few summers, we returned to the same shore, but to a different condo always just a hop, skip, and step away from the shore. My husband remembers fondly waking up at the early hours of the morning when our little children would arise, and with our toddlers in tow, he would hustle them out to the beach as I caught up on much-needed sleep. Besides the easy commute to the Jersey shore, I chose this destination repeatedly for just that reason. While I slept in, my husband shuttled the kids for early morning seagull chasing, kite flying, and sandcastle building. Suffice it to say, I traveled to rest, my husband and little tots to play.
Family Time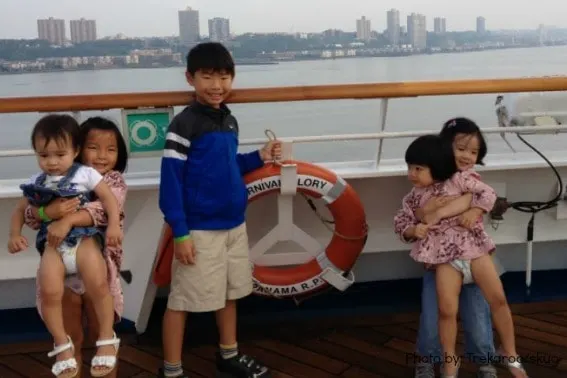 As our children grew, we included the grandparents in our travels. I grew up in New England and have fond memories vacationing as a child with my extended family to Cape Cod. Since having children of my own, we have vacationed to Cape Cod together with my parents twice. Among many historic sights, the smells of the sea and the sounds of the waves, I've wanted them to taste the flavors of real creamy clam chowder and a lobster roll straight from the Atlantic that I grew up on. We've also traveled with my husband's parents and his brother's family on a cruise to Nova Scotia affording fun times with the little cousins. We traveled to spend quality time together with our extended family.
Rekindling Romance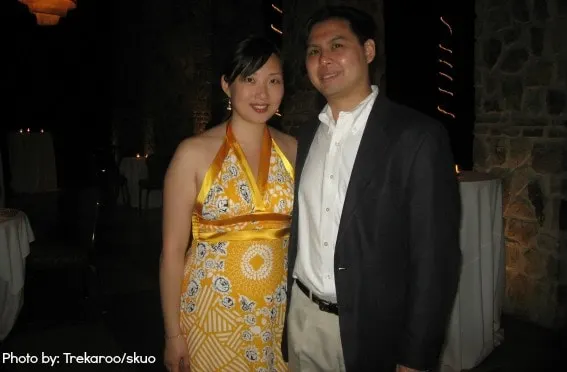 For several years, my husband had the good fortune of earning award trips from his job. His company sent us without kids on romantic getaways to Costa Rica, Aruba, Nevis, and to our favorite island, Maui, Hawaii. Adventure was always at hand as we tried zip-lining across the cloud forests of Costa Rica, sailing a catamaran and being dropped off to swim near massive sea caves; we kayaked in Aruba to a playground island full of water slides, swam off the coast with a colorful school of fish; we snorkeled in the balmy waters of Nevis even much to my dismay, as I learned later on, alongside barracudas. Maui had -well, everything: an exquisitely fragrant lavender farm, breathtaking vistas driving along the coast to Lahaina, spectacular luaus, and a soft opening to an Asian fusian restaurant by celebrity chef, Alan Wong, whom we met and took our photo-op. My husband and I traveled to get away from our growing responsibilities, to relax, and rekindle romance.
Exploration and Discovery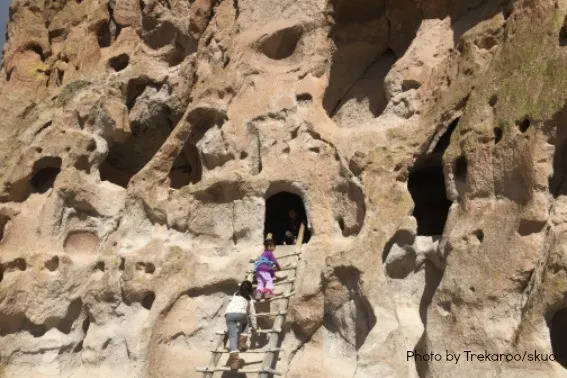 Just two years ago, we transplanted for my husband's job from New Jersey to Texas. Since then, our trips have been about exploring the cities and bayous surrounding Houston. Last summer, we embarked on our first big road trip, a 13-hour trek to Sandestin, FL where sugary white sand meets crystal blue sea. We even made a side trip over to New Orleans to taste their famous beignets and etouffee. This last vacation, we took road tripping to another level and drove 16 hours to Taos, NM where we learned to ski as a family for the first time. En route to Taos, we stopped over to Santa Fe and then to Bandelier National Monument where my imagination was piqued by rich Native American arts and culture. Since moving to Texas, we have traveled to explore our surroundings and uncover the wonders of the Southwest.
Learning About Ourselves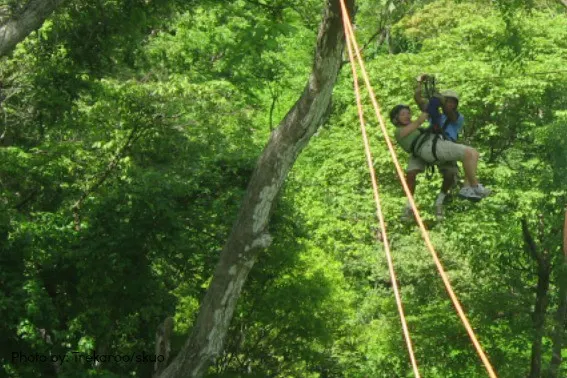 Each family vacation is a discovery. We learn something about the places we visit, its history and culture. We also learn something about ourselves. While zip-lining in Costa Rica, I lay prostrate on one of the rickety platforms 1400 feet high from where we were expected to launch. I learned then that I have a crippling fear of heights and am not as adventurous as I had previously thought. In hindsight, I pat myself on the back for having the courage to try, even if I needed a guide to monkey me down (I clung onto my guide like a baby monkey to its momma), through the entire canopy course. Traveling on vacation is time carved out to try out new or well-loved activities and to explore uncharted places. It's time to rekindle the bonds of family, time to enjoy each other anew. Years later, our hope is that our children will fondly remember the seeds of love and adventure sown in those wild woods of wonder.
See more on Why We Travel.