This past summer, I visited South Korea with my husband, my three children, and my parents. Our last visit was 15 years ago and a lot has changed for this tiny country. It is now a giant cultural powerhouse producing K-Pop stars like Psy and BTS, and gaining more and more influence on the world. Here are the top ten things to do in South Korea with kids from eating Korean BBQ to visiting historic palaces to shopping for K-Pop paraphernalia.
We're an affiliate of Booking.com. When you book through us, you still get their lowest price guarantee and we get a few dollars. Thanks for helping to keep Trekaroo free.
Top 10 Things to do in South Korea with Kids
10. The Tea House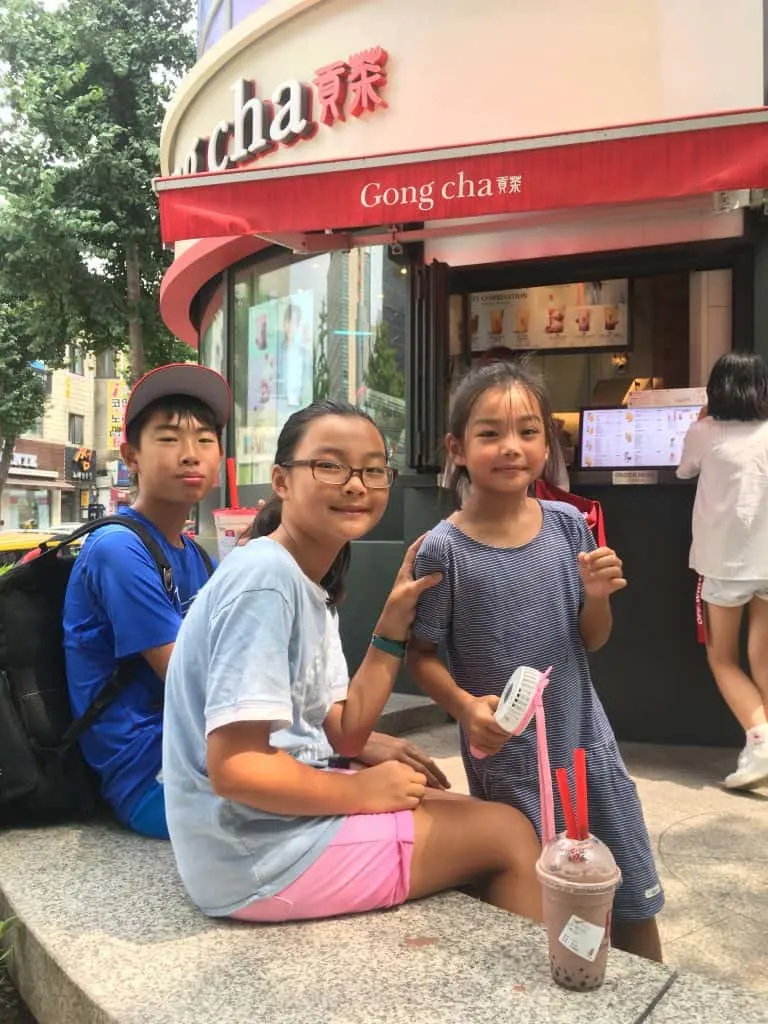 Born in Connecticut, I grew up as one of the few Asian kids in school. When my middle school friends (all of them blondes or brunettes) and I stood in front of the bathroom mirror, I instantly felt confused. Who was that girl with the squinty eyes and straight black hair? It's taken me 15 years to embrace my Asianness. I now serve tea to my friends without apology. One of my favorite drinks is bubble tea.
Stop by modern-day tea house, Gong Cha, a Taiwanese company with franchises in South Korea and around the world. They serve individualized bubble tea down to how much sugar and ice you want, including the size of your bubbles! Pair the tea with patbingsu (Korean shaved ice with red beans) drizzled with condensed milk and sprinkled with chopped fruits and ground nut powder. My kids don't care for the red bean, but there are plenty of other toppings to choose from. If it doesn't have the red bean, simply call it bingsu.
Bukchon Hanok Village is located in Seoul, nestled between two palaces, Gyeongbokgung and Changdeokgung. Privately owned traditional homes, reflecting the 600 years of history during the Joseon Dynasty, make up the village. The Hanok architecture reflects spatial aesthetics in harmony with its environment, a neo-Confucian version of Frank Lloyd Wright. Its picturesque, meandering, and hilly streets have been the backdrop to Korea's movies and K-dramas. Try the bittersweet omija at one of the tea houses in the village.
In the artsy neighborhood of Insadong, visit Shin Old Tea House which carries an extensive tea list and provides floor seating in the traditional Korean way and Beautiful Tea Museum, a gift shop and museum rolled into one.
Trekaroo tip: Aim to visit South Korea during the spring or fall because the winters are bitter cold and the summers are frightfully hot.
9. The Salon. The Spa or jimjilbang.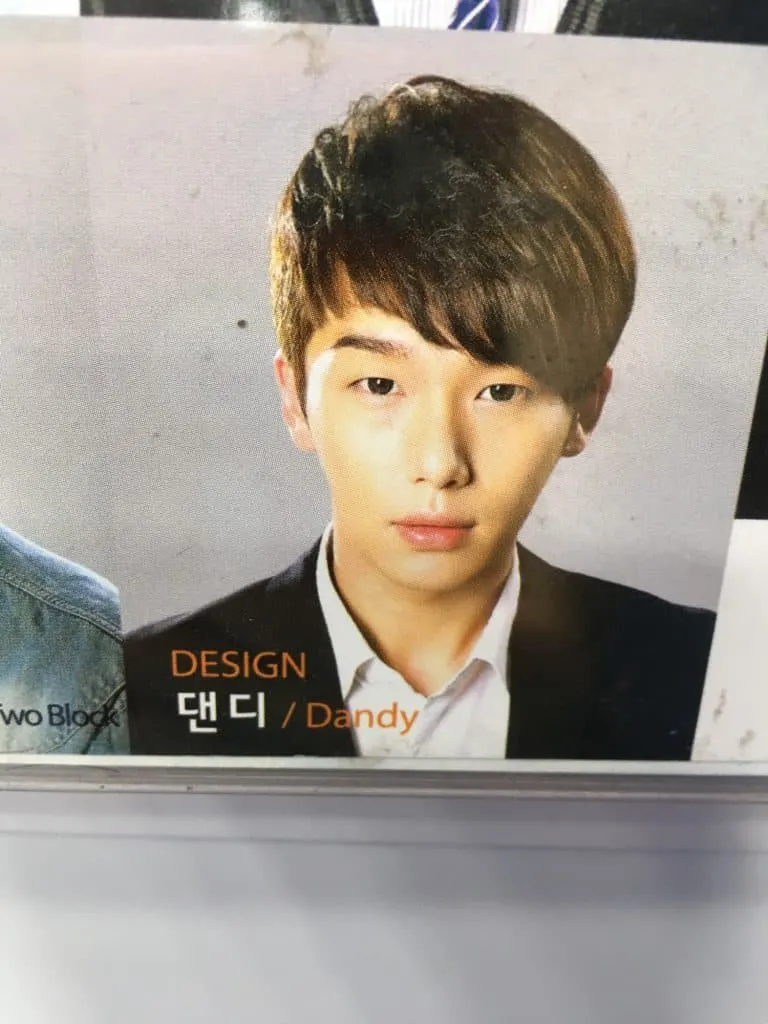 When I visited a newly opened local hair salon, the first thing I noticed was all the little boys next to their mammas getting their hair permed to look like K-Pop stars. I was also taken aback by the hospitality. Complimentary drink and snack service complete with cappuccino, espresso, and tea with at least five assortments of cookies were served to me on a tray. My hair color and cut took less than the usual two hours plus my hair had more shine and style.
I took a photo of one of the recommended styles for teenage boys called the "dandy" style to take home for my son to try out. South Korea is so modern and hip, you can Facebook message the salon or DM on Instagram for appointments. Suin's Hair Salon in Gangnam-gu, near the COEX Mall has incredible reviews. For celebrity stalking, go to Soonsiki Hair Salon in Mapo-gu where K-Pop idol, Jay Park is known to frequent. Ask for an appointment with an English-speaking stylist.
In one of my favorite K-drama episode, there's a scene where a mother and daughter sit side by side naked inside the sauna conspiring against their nemesis. Spas are a thing here in South Korea and there's one in every corner. Dragon Hill Spa is the big one right outside central Seoul that caters to American taste. This spa is complete with swimming pool, video game room, salt room, seawater bath, and more. I prefer to hit the spa alone without my mother or daughter, but I've heard of friends going with friends. You'll never see each other the same way again.
Check for amazing deals on family-friendly hotels in Seoul.
8. The Museum
Ever since reading Linda Sue Park's Newbery prize-winning book, A Single Shard, I have held a quiet obsession over Korean celadon pottery. Korean pottery may not look as impressive as the deep blue and white Ming vases from China. In fact, it was often modeled after the Chinese celadon, but there is something singularly beautiful about celadon produced in Korea during the Goryeo Dynasty. For one, the color of celadon is like jade, a mix between celery and sage. It's been fire glazed in a kiln using the most refined materials. The tiny cracks between the pieces are part of its delicate beauty. At the Lee Samsung Museum, there are two wings, one traditional and the other contemporary. I made a bee line for the celadon in the traditional wing, of course.
If the weather is right, check out the living museum in Minsokchon Korean Folk Village and experience what village life was like in historic Korea. If the weather is not right, check out the indoor Korean Furniture Museum to see beautiful pieces of history. The name of the museum belies the treasures within. Be sure to make reservations in advance.
7. The Market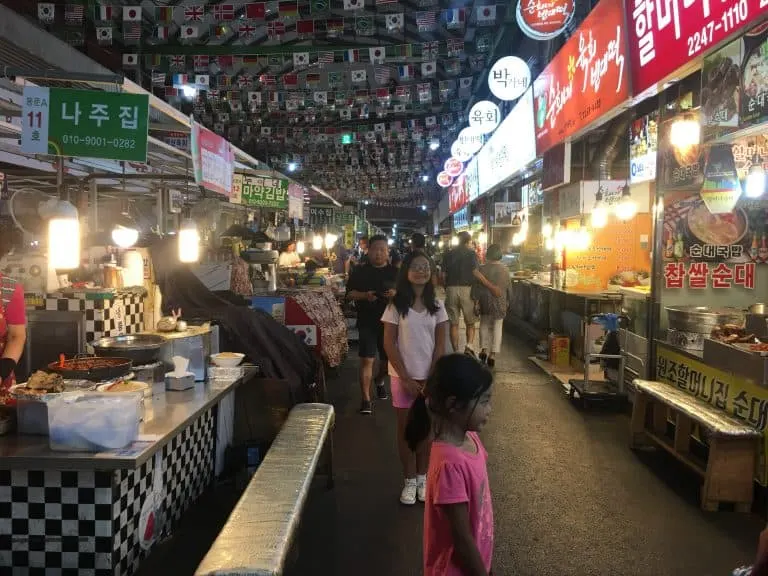 If you're a foodie, then don't miss Gwangjang Market. It's the way a food market ought to be: loud and chaotic with the piquant smell of fish, spice, and kimchi (spicy fermented cabbage). It's an especially fun place to visit at night bustling with tourists and locals calling out to buy their celebrated fried mung bean pancake. Half of my family stopped at one stall to eat soondae (blood sausage) with rice and japchae (stir-fried vermicelli noodles). Since they did not speak Korean, they pointed and smiled at the food before them or the menu with pictures to make their orders. The rest of us sat at the table by a different stall to eat hand-cut noodles and dumplings -it felt like my birthday!
Don't forget to check out the outdoor and semi-indoor clothing markets, Dongdaemoon and Namdaemoon located in different parts of Seoul. The markets are as large as 26 malls and open day and night. Take a map lest you wander around for days. It helps to know what you are looking for. If possible, bring along a native speaker to help you navigate through the sea of textiles and help with the bargaining, too.
6. The Beach. The Mountains.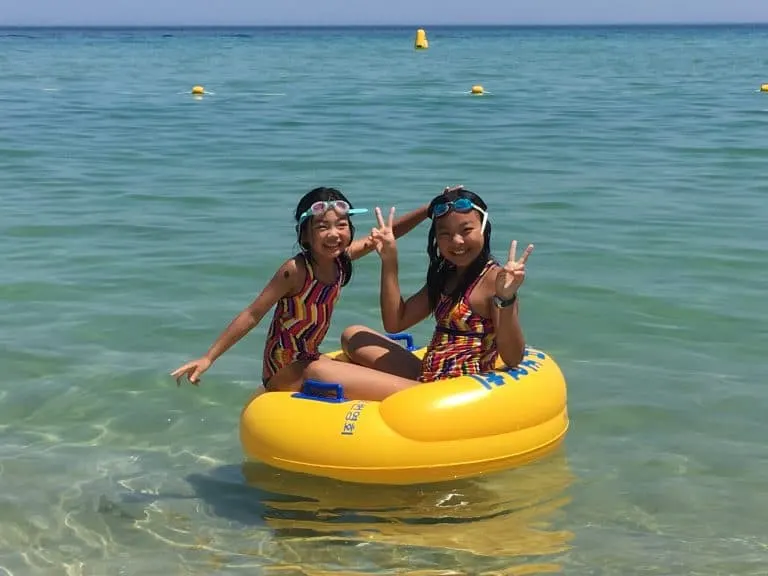 City dwellers travel east to Gangneung to hit the beaches surrounded by piney mountains. With the newly constructed bullet train called KTX, it takes less than two hours from Seoul to reach the beach. Nestled between the majestic Baekdusan Mountains, the all-inclusive resort Alpensia contains waterpark and ski facilities as well as golf, sauna, and music concert hall. Olympic athletes stayed here during the winter 2018 Pyeongchang Olympics. Since Korea is surrounded by water on three sides, you can also visit the west coast of Incheon or the hip southern coast of Busan via the KTX.
We opted for the public beaches recently renovated for the PyeoungChang Olympics at Kyoungpodo Beach. In the summer, the sea-green ocean is a welcome relief from the searing sun. We ordered the kids' favorite jajangmyeon (noodles in black bean sauce) and my parents' favorite jjambbong (spicy seafood noodles) right on the beach. My kids rented tubes from the stations scattered across the beach and played in the water for hours. In addition, umbrellas, blankets, and tubes are available for rent. For a small fee, you can use the squeaky-clean shower and bathroom stalls nearby. Don't forget to jot down the phone number to one of the restaurants lining the street for noodles delivered free to the beach!
5. The Palaces. The Villages.
Even if it is a replica of the original that was destroyed during the Japanese Occupation, Gyeonbokgung Palace (and any of the UNESCO World Heritage sites and palaces in Korea) is a must-see. The courtyard of the palace is often flooded with tourists, both men and women, dressed in colorful, traditional Korean garb called hanbok. Take in the beautiful architectural features of the palace, the curved tiled rooftop, and spacious courtyard where noblemen of the early Joseon Period dwelled. You can also witness the changing of the guard or visit the nearby statue of Korea's 15th century monarch, King Sejong. Just be sure to check which day the palace is open. When we visited, it was closed on Tuesdays. If you wear a hanbok to the palace, entry ticket fees are waived; there are many hanbok rental shops nearby.
While riding the subway around Seoul, I couldn't stop reading a book called Pachinko by Min Jin Lee that was nominated for the National Book Award in 2017. It is an epic historical fiction starring Korean characters of plebeian roots. At the living museum, Minsokchon Korean Folk Village, you can experience life as a commoner, not just through the imagination. Actors dress as humble villagers and perform in the Farmer's Music and Dance performances. The entertaining horse show includes live animals. One of the highlights is to witness a traditional wedding ceremony. It's a fun place to visit if you've had your fill of royalty.
4. The History
The ever-present threat of nuclear weapons launched by North Korea is no joke. The Demilitarized Zone (DMZ) and Joint Security Area (JSA) at Panmunjom is probably the scariest place on earth with tank traps, electrical fences, and landmines separating North and South Korea. When the DMZ was established after the Korean War in 1953, the Korean Armstice Agreement was signed inside the Joint Security Area (JSA) at Panmunjom also called Truce Village. The tension remains palpable sixty-five years later. Yet, it is an improbably popular tourist destination.
Koridoor's very well established DMZ tour at Panmunjom north of Seoul allows visitors to peek into North Korea. They offer half-day or full day tours and are very popular. You'll need your passport for entry into the JSA. Be aware that JSA restricts access for citizens of select countries. JSA enforces a strict dress code and does not permit children 10 and under.
If traveling to the east coast, the DMZ at the Goseong Unification Observatory located in Gangwon-do may be a more convenient place to peek into North Korea without the crowds.
3. The Amusement Park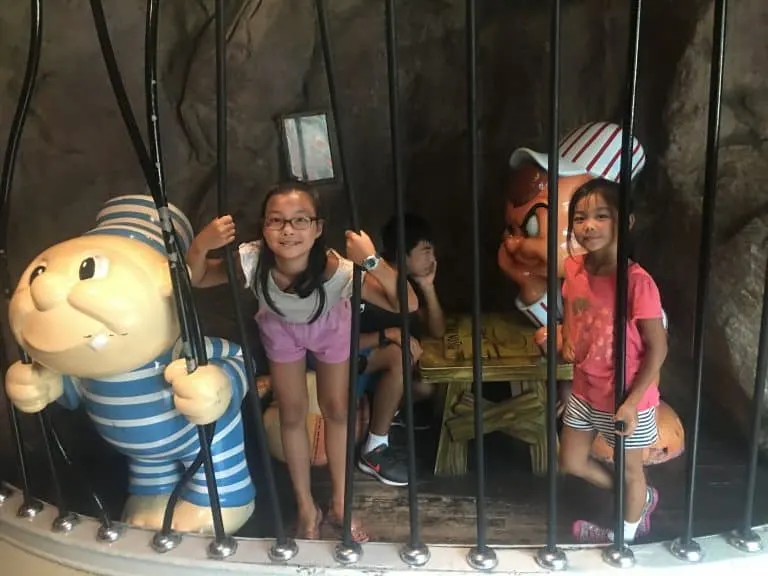 Located in the Gangnam district of Seoul, Lotte World is essentially an indoor Disneyland with a part of it outdoors. During the summer, when the heat outside is sweltering, or during the winter, when the tips of your nose freeze over, the indoor amusement park was in our kids' words, "the best part of South Korea."
Our Favorite Rides
The Flume: A rollercoaster that includes a bit of splashed water. Avoid the water by sitting in the rear. The two hills are well worth the wait. We used our Magic Passes twice for this.
French Revolution: Twists and loops. By far the fastest and thrilling ride inside Lotte.
Wild Wing: The best of the three Wild (Wild Valley and Wild Jungle) rides.
Flying Venture: Another VR (Virtual Reality) ride that was my personal favorite; it recalls Soaring in Disney's Epcot Center.
Sinbad
We didn't go on the following rides because it was too hot outside, but word has it that it is well worth it: Atlantis, Gyro Spin, Gryo Swing, Lord Nelson's Armada
Buy discount tickets online through Klook. We purchased tickets which included three Magic Passes (similar to Disney's FASTPASS) for about $47 each. Enter through the South Gate (not the Entrance) 15 min. before the park opens.
If the weather outside is not frightful, visit Everland Theme Park, Korea's version of Disney World. Purchase discount tickets online through Klook. Locals rave about Zootopia with the live safari and the water park, Caribbean Bay.
2. The Shopping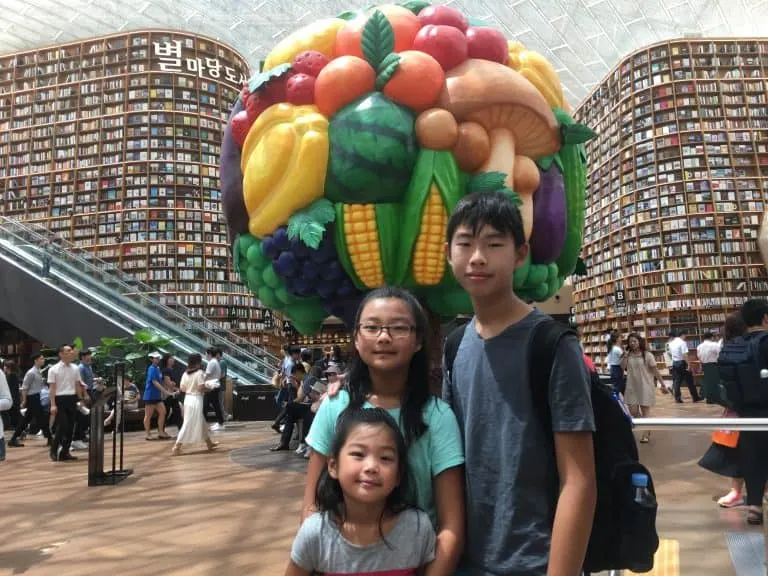 My kids and I had every intention of hitting the Trick Eye Museum located in the hip college town, Hongdae. As we were looking for the museum, we stumbled upon Artbox. Now, we had heard about Artbox from our Korean friends and had wanted to go, but didn't think it worthwhile to make a trip out just to shop at a stationery store. Boy, we were mistaken.
We went wild trying out colored pens and mechanical pencils. The gaming headsets, electronic hand-held fans, pencil cases, and graphic papers grabbed my teenage son's attention. My daughters and I ranked cute notebooks and then, picked out washy tapes of all manner of designs for their friends. After an hour had passed, I asked the kids, "Do you want to go to the museum or stay here for another hour?" They unanimously voted to stay. Artbox is not just another stationery store.
We also enjoy shopping at Starfield COEX Mall, an underground shopping mall fully equipped with an aquarium, fine eateries, and SMTOWN for K-Pop CDs and paraphernalia. The giant floor to skyscraper-high library is worth it alone to visit. For high-end quality and great prices, shop at bustling Lotte Mart at Seoul Station.
We love Korean socks and bought socks decorated with characters from Kakao Friends. If you want the tax refund, bring your passport and a bag since they don't provide plastic bags. If buying luxury bags and watches off of the streets sounds appealing, Itaewon's strong international presence makes it the place to visit. We didn't find any knock-off sales but found it a great place to shop for clothes and shoes. To shop for the highly coveted Korean cosmetics, go to Myeoung-dong district where homegrown cosmetics stores abound.
1. The Food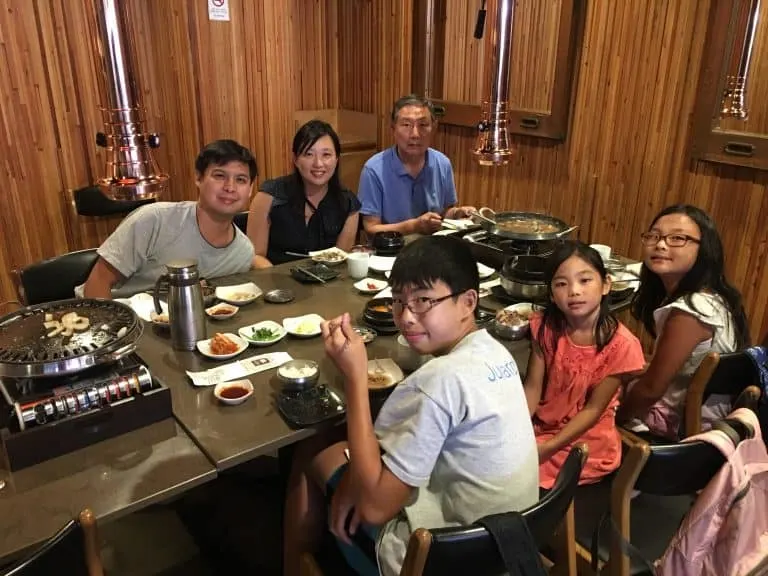 In kindergarten, my mother packed me kimbap (Korean sushi roll) for lunch. When I opened my lunchbox, my classmates cried, "Ewww, what's that?" I loved kimbap and still do. I loved the Korean foods my mother and Halmoni (grandma) made, but I learned to hide it from my peers. By the end of the school year, I abandoned eating homemade lunches altogether and opted to buy hot lunch standing in line for a hot dog, tater tots, a carton of milk, and a bruised apple.
Fast-forward 30 years and my children are eating bulgogi (beef) tacos from Pacific Coast Tacos and kimcheese fries, a Mexican-Korean combo of kimchi and cheese, during food truck night at the school. They experience almost none of the stigma eating smelly fermented cabbages because these days, nothing beats Seoul foods.
What to eat
Korean foods are chock full of flavor and spice, made with a whole lot of heart. Korean beef, called kalbi and served with banchan (little side dishes), reigns supreme as the most popular item. Samgyeopsal (grilled slices of pork belly meat) eaten together with salt and pepper seasoning dipped in sesame oil, lettuce wraps, and thinly sliced scallions are also popular. After shopping in Itaewon, we devoured the kalbi at budget-friendly and tasteful decorated Maple Tree House restaurant.
Traditional street food like teokbokki (spicy rice cakes) are now trending inside restaurants as well as out. So are Vietnamese pho shops. I ate at a Vietnamese-Korean shabu shabu restaurant north of Seoul and it was the best dinner ever. Japanese tongkatsu and ramen are also hugely popular. Of course, you can always try your hand at cooking Korean. Koreatown: A Cookbook by Deuki Hong & Mattt Rodbard makes it look easy. With subtitles like "How to Cook Korean Food at Home without Pissing Off Your Neighbors," it's a book with attitude.
While in Korea, try these classic dishes: kimchi jjigae (fermented cabbage and pork stew), sundubu jjigae (soft tofu stew), and the bibimbap or mixed rice served with warm rice, bulgogi (marinated beef BBQ), an assortment of vegetables, Korean hot sauce, and a fried egg. If you're in Hongdae shopping at Artbox, stop by Choigozip for the best BBQ or Kyochon Chicken Hongdae Store for the best Korean fried chicken.
If you are busy touring and on the go, then pick up the easily transportable Korean sushi rolls from 24-7 markets called GS25 that carry an assortment of refrigerated kimbap. Street carts located by the subway station will carry freshly rolled kimbap, but they sell out fast. McDonald's had our kids' favorite bulgogi burgers paired perfectly with golden kiwi smoothies.
So, enough of the K-dramas and get out to Korea. Follow these top ten things to do in South Korea with kids. It will get you around Gangnam Style.
Exploring more of Asia? Check out our first-timer's guide to Hong Kong and see why Trekaroo recommends visiting Cambodia with kids!
Watch More About South Korea
All photos by Sarah Kuo unless otherwise noted.
Lead image by Bigstock/Anekoho.