10. Book Tour Tickets Early and Online
It's also helpful to know that children under three get in for a nominal fee of $3. Adding the LEGOLAND Water Park on to any ticket costs an additional $15, and visitors can purchase an upgrade inside the park if it starts to heat up mid-day. It's free for teachers and active military.
9. Stay at LEGOLAND Florida Hotel
Those staying at the LEGOLAND Hotel will want to use the extra 30 minutes in the morning to hit the most-anticipated rides. Once the doors open for the day, it's best to head to the back of the park and hop on the Coastersaurus or the Flying School rides, and then work towards the front!
7. Decide on the Most Important Rides as a Family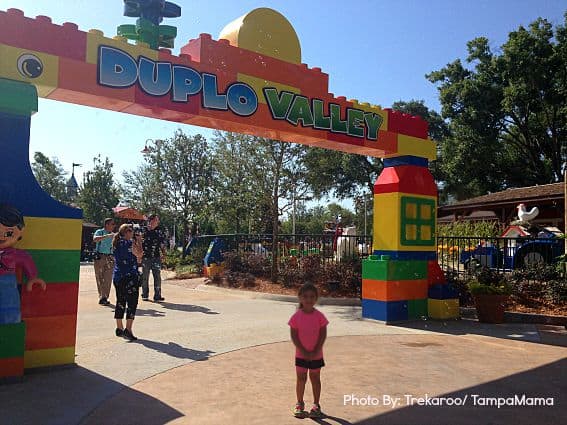 LEGOLAND Florida is divided into 12 lands that all offer their own themed dining, rides, and attractions. If the kids are hooked on a particular theme (Heartlake City or World of Chima), plan to visit those lands first. This place is truly a LEGO lovers paradise and the little famous bricks are integrated into every part of the park. Miniland may not have any rides, but is captivating to see the replicas of famous landmarks and cities displayed in LEGO bricks. The Cypress Gardens Historic Botanical Gardens is a beautiful walk as well. Make sure to get a show guide upon arrival to know when and where the shows and character meet and greets will be taking place.
Pro Tip: Bring the stroller (even for the younger elementary school-aged kids) as the day can be long and little legs get tired.
6. Save Money
3. LEGOLAND with Little Ones
DUPLO Valley-Start here first!
Ford Jr. Driving School (Pictured above)
Boating School
Safari Trek
The Grand Carousel
2. LEGOLAND with Older Ones
Take a look at the LEGOLAND Florida map to check out what rides would interest your older kids! A few of our favorite rides geared for 8-12 year old crowd are: