Our family does not travel full time, but I believe that we are road schooling our kids every time we travel with them. Every trip we take with our kids is an opportunity for family bonding, but it's also an opportunity learn together and broaden how they see the world.
"You can teach a student a lesson for a day; but if you can teach him to learn by creating curiosity, he will continue the learning process as long as he lives."
– Clay P. Bedford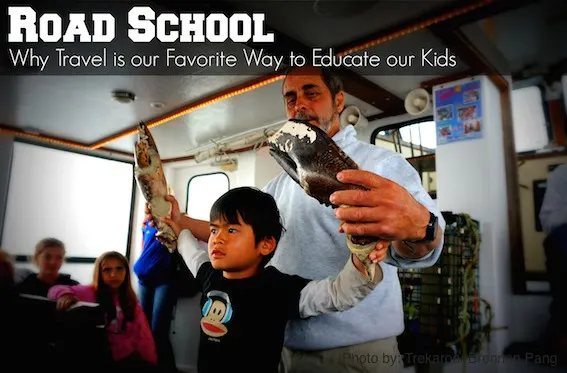 Brennan and I are like most parents. We want to provide our children with the best education possible. And like the vast majority of families, we have limited funds and need to choose wisely where to best invest our time and resources towards what we believe will help our children thrive as adults. From private education to sports and enrichment classes of every shade and discipline, to a rainbow of cool summer school programs, the options are limitless. So we took a few steps back and asked ourselves, "What are the building blocks we want to give our children so they can thrive well into their adult lives?" The five essential qualities we want to nurture in our kids are: an inquisitive mind, skills for learning, tenacity, empathy, and passion.
Travel, the Teacher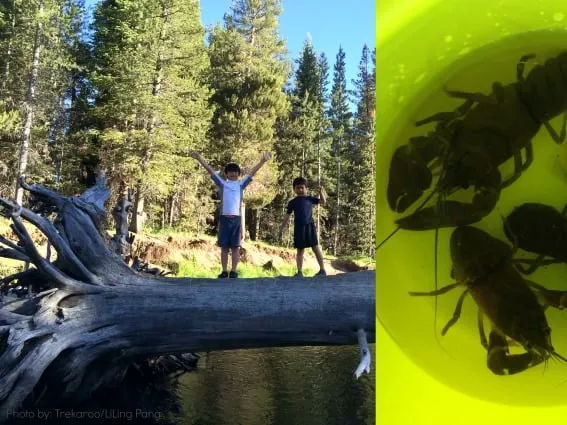 As we looked at all the wonderful array of educational opportunities we could invest in for our children, our attention turned towards travel, a teacher like no other. Travel has the ability to breathe life into learning, expand our minds, and fuel our passion. Whether your travels are close to home or further afield, there is nothing like taking the learning you've gained through books and movies into the real world. A few weeks ago, our family spent an afternoon wading in a creek near Lake Tahoe. We were bent on catching some crawfish for dinner. Spending hours in the creek made us astute observers of how a river meanders and flows, creating pockets of calm and rushing water. Our kids were learning without even realizing they were learning. They were asking questions about simple physics and the erosive power of water. They were honing their skills of observation and empathy as they studied the protective instincts of a skittish crawfish. Unleashed that day was our human instinct to problem solve, innovate, and outsmart our prey. Since that day, we've all been interviewing other crawfish experts to get their tips for a successful catch and devising a plan for our next trip to the creek.
The Road Schooling "Classroom"

When our kids were little, we sought opportunities for them to experience the world with their senses. We relished places to stick our feet in nippy bubbling brooks, and farms were we could run little fingers over a woolly sheep. Now our two oldest are 8 and 11, and our adventures are taking on a different dimension. Travel now provides opportunities for us as parents to learn side by side with our children. As we engage with the world around us, we instinctively model the skills of a good learner. We can't help asking good questions, searching for answers, and engaging in thoughtful reflection. Discussions naturally dive into history, science, sociology, the economy, and even politics.
Two years ago, our family traveled to Cambodia with our kids to tour the ruins of Angkor Wat. We were absolutely stunned by these huge trees which overtime had engulfed a beautiful stone temple of Ta Phrom. I asked my boys if they ever thought a tree could topple such an imposing stone temple. On one hand, it was a lesson in the power of natural forces and erosion. However, this visual analogy has stayed with us as a lesson in persistence which we drew from when our son had a rough baseball season this year.
I love that as a parent, we get to enjoy those golden "Aha!" moments just as much as our kids. Learning becomes all around contagious! Sometimes, the tables even turn, and our children become our teachers, and we get a glimpse into their passions.
Road Schooling is Traveling the Trekaroo Way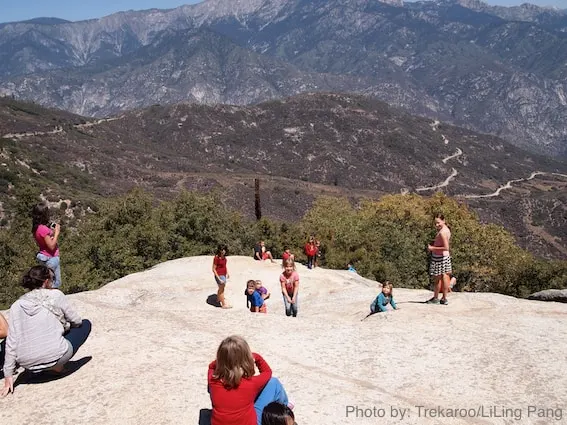 Travel can shake up numbing familiarity, dial the world up into technicolor, and entice questions never considered before. It can afford us the opportunity to make connections to books we've read, revisit ideas we've glossed over before, and make surprising discoveries. However, to make the most of the many learning opportunities that travel affords, a little intentionality goes a long way; choosing travel has to be a deliberate choice by parents. Not only do you have to prioritize your travel in your budget, you also have to invest in creating the kind of experiences that provide an enriched travel experience.
If you're decided to make travel a part of your child's education, I promise you won't be disappointed. You are also in good company. There are many parents here on Trekaroo who passionately believe in the educational value of travel. Together, we hope to share our areas of interests and expertise and help other parents plan learning trips around those topics.
The New Trekaroo Road School Series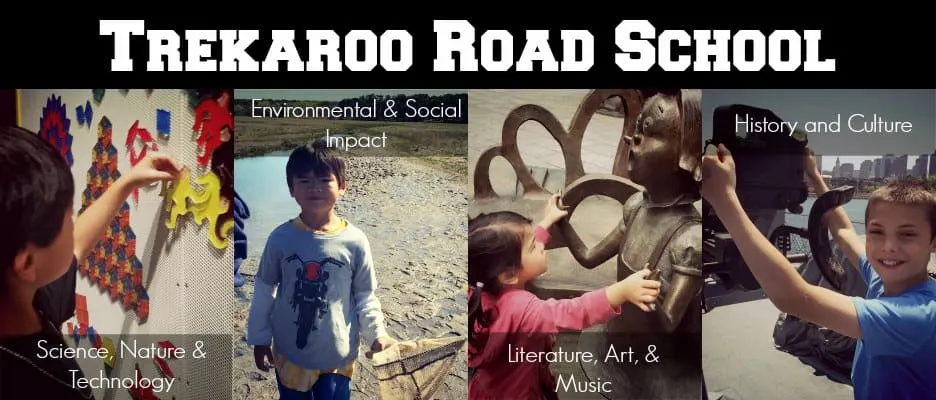 Trekaroo's community has already demonstrated their in-depth knowledge of destinations and fun places to explore with kids. Our new Road School Series will organize our travel recommendations under educational themes that span anything from the temperate rainforest, to the American Revolutionary War. Our goal is to help families travel with intentionality and seize opportunities to learn together.
These road schooling guides fall under four main arcs:
History and Culture
Science, Nature & Technology
Literature, Art, and Music
Environmental and Social Impact
Each guide will cover a specific topic written by a Trekaroo parent with that area of interest or expertise. Each guide curates the best places to get hands on with a particular topic paired with book and video suggestions and tips to encourage engagement for different ages.
We're kicking off Trekaroo's Road School series with these exceptional guides:
If you're an expert on a particular topic, and would like to help build a Road School Guide, we'd love your contribution.
Lead Photo by: Shutterstock.com