At 1212 square miles, the state of Rhode Island is the smallest state in the nation. However, it boasts over 400 miles of shoreline. From swimming at Easton's Beach in Newport to biking to Mohegan Bluffs on Block Island, there are lots of fun things to do in Rhode Island with kids.
Planning a Rhode Island family vacation and Interested in history? Take a tour of Fort Adams State Park. Walk through the tunnels and appreciate the views of Newport Harbor and Narragansett Bay. Still not sure what to do in Rhode Island on your family vacation? Here are our top 10 things to do in RI with kids.
Things to Do in Rhode Island with Kids
1. Take the Family Out to a Minor League Ballgame on Your RI Family Vacation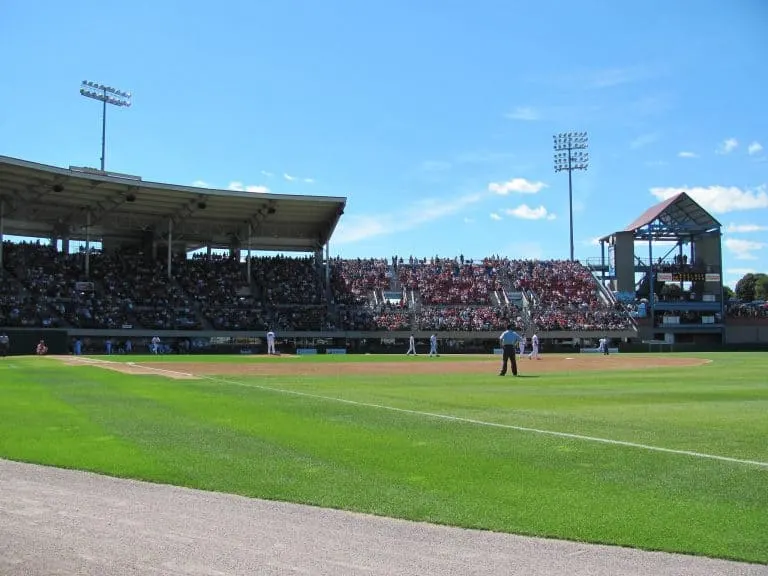 The Pawtucket Red Socks (Paw Sox) are the minor league AAA affiliates of the Boston Red Sox. Folks in most parts of New England are die-hard Red Sox fans. Here you can catch a glimpse of some Red Sox stars in the making. Famous players the likes of Manny Ramirez, Curt Schilling and Jim Rice have played for the Pawtucket Red Sox.
Baseball fans will have a field day, literally. Kid-friendly theme games and several free youth clinics are held by coaches and players throughout the season if you want to dig into a bit more than a game.
2. Learn about the Blackstone Valley on a Riverboat Tour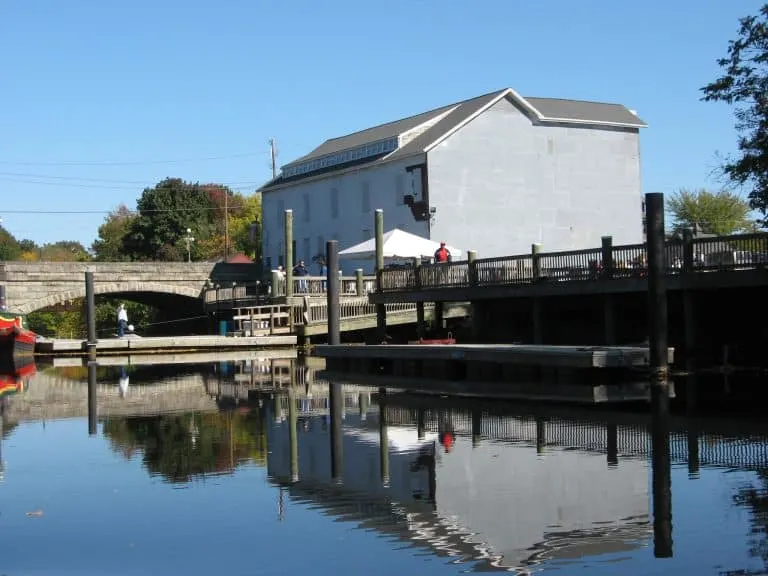 Explore history and conservation on a riverboat ride on the Blackstone Valley Explorer. This family-friendly riverboat tour hosts thousands of people each year and provides education about America's hardest working river, the Blackstone. The guided tour teaches kids about the industrialization of the area and the revitalization of the river. This is true testament to Rhode Island's conservation mindset.
Nearby, the over 10-mile Blackstone River Greenway bike path will allow you to tour other areas of the region by bicycle or on foot where you can catch a glimpse of history and nature. The Blackstone Valley Visitor Center is the first on America's heritage river system.
Explore more of the Northeast. Here are 10 Fun Things to do in New England with Kids.
3. Arts & Entertainment abound in Providence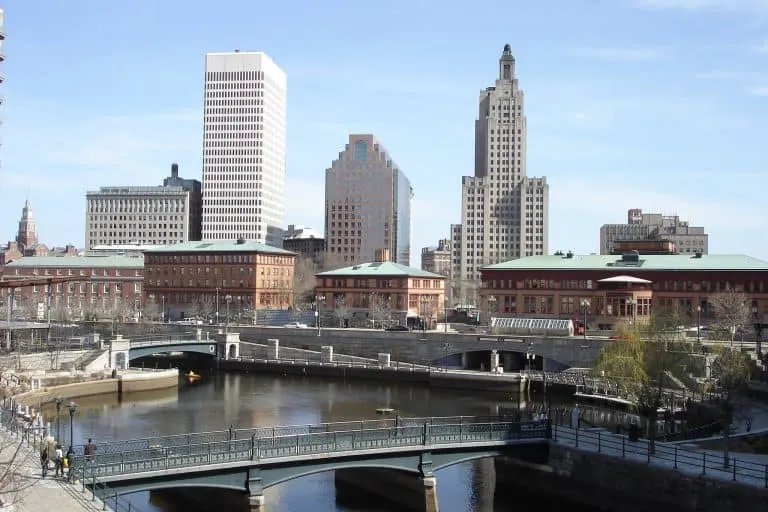 Providence offers many options to enjoy the city as a family, from performing arts to museums to kid-friendly events on the Woonsocket River. Walk through historic neighborhoods including Federal Hill to get a bellyful of Italian food.
Visit the Providence Children's Museum or the Museum of Art at RISD, which houses artwork by the masters including Picasso and Monet as well as pieces of silver from the famous silversmith patriot Paul Revere.
After exploring the historic and cultural facets of Providence, relax on an evening ride with La Gondola. This Venetian replica boat ride along the Woonsocket and Providence rivers can also be taken during the day, but at night it offers a grand vantage point of the spectacle known as Waterfire. On scheduled evenings, dozens of bonfires float upon the river with music played at WaterPlace Park.
4. Go Fishing at Ninigret Salt Pond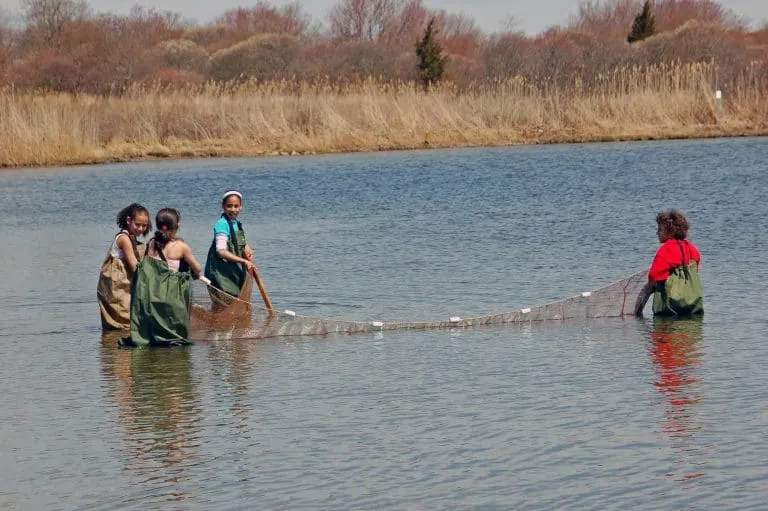 Seafood is a staple in Rhode Island. There are so many restaurants and clam shacks just waiting for you to sample some of their best. Some like Georges or Champlain's are located right near the water so you can watch the boats bring in the day's haul. You can also tour the piers and watch the fisherman at work.
If your kids are not necessarily seafood fans, perhaps they would actually like to try their hand at catching some of the critters. Many of the beaches in Rhode Island have attached salt ponds. Ninigret Salt Pond is full of all sorts of sea life; bring a net and see what you can catch. The Frances Fleet offers fishing trips to set out for striped bass and more.
5. Explore the Tunnels of a Real Fortress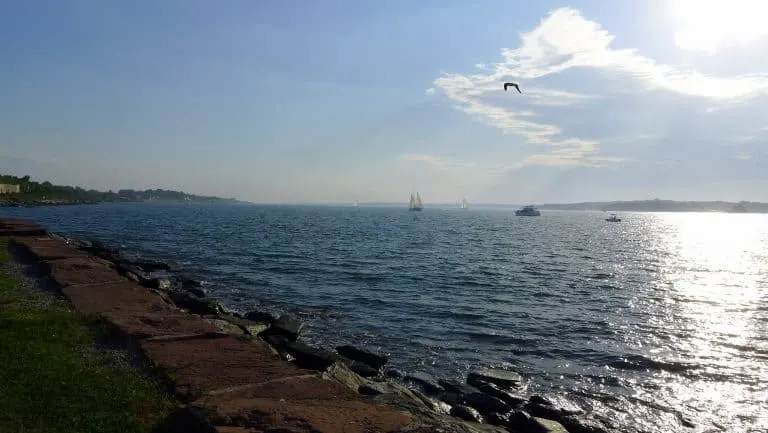 Visit the relics of another era at Fort Adams State Park in Newport, which was used from the Civil War to WWII. Don an explorer's helmet and walk into the tunnels that once helped protect our country from foreign invasion.
The park also holds special functions that are great for kids including: Civil war reenactments, Family Fun days, and Music Festivals like the famous Newport Jazz Festival.
At nearby Jamestown, Fort Wetherill offers a similar yet more rustic site where you can explore the outside of the fortress in a beautiful seaside park. Watch for the scuba divers making their way to shore.
Check for hotel availability in Rhode Island. Trekaroo is a trusted affiliate of Booking.com which offers the lowest rates guaranteed!
6. Be on the Look-out for Stars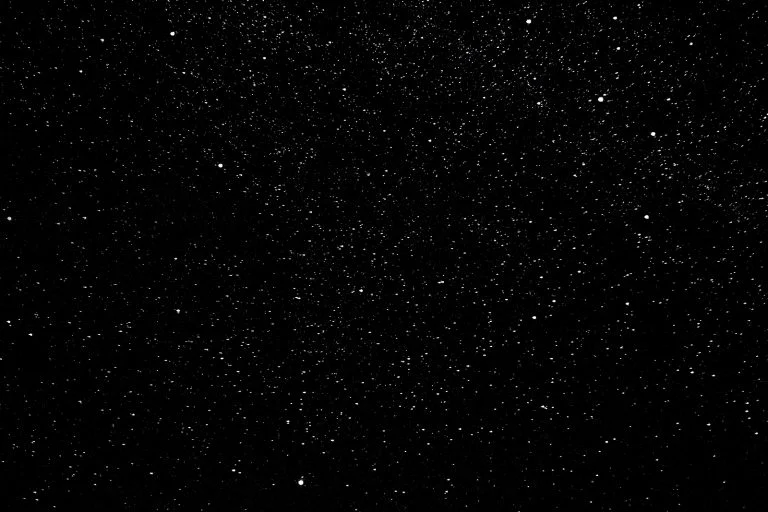 At the Frosty Drew Observatory at Ninigret park be on the lookout for stars and planets. Open on Friday nights, the observatory allows for star gazing and planet watching. Volunteer astronomers are on site to point out constellations and there is a big telescope for some excellent viewing opportunities.
If this late night activity is not in the stars for your kids, check out some starfish. Biomes Marine Biology Center, located in nearby North Kingston, is a privately owned facility houses the largest collection of New England marine life in the world. A hands-on location, the center allows for some great exploration and conservation education.
7. Talk to the Animals at Roger Williams Park Zoo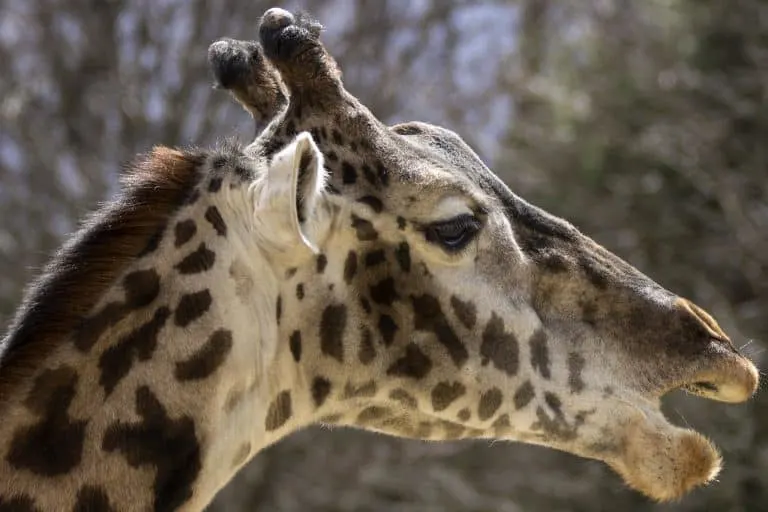 Roger Williams Park Zoo, one of the oldest zoos in the country, is located in Providence on over 40 acres with more than 100 species. Animals from all over the world are housed here with a special focus on species preservation. Highlights include giraffe feedings and elephant baths as well as special exhibits like Hasbro's' Our Big Backyard Fun Area which features hands-on activities for kids.
Your family can experience animals a bit differently at Coggeshall Farm in Bristol, RI. The Coggeshall is the oldest farm in the state and still operates as if it were the 17th century. Everything is done by hand, with no machines, and the farm animals roam freely. For a more modern experience stop at Wright'sDairy Farm and Bakery in North Smithfield for a treat.
8. Take a Day Trip out to Block Island to Walk Along the Mohegan Bluffs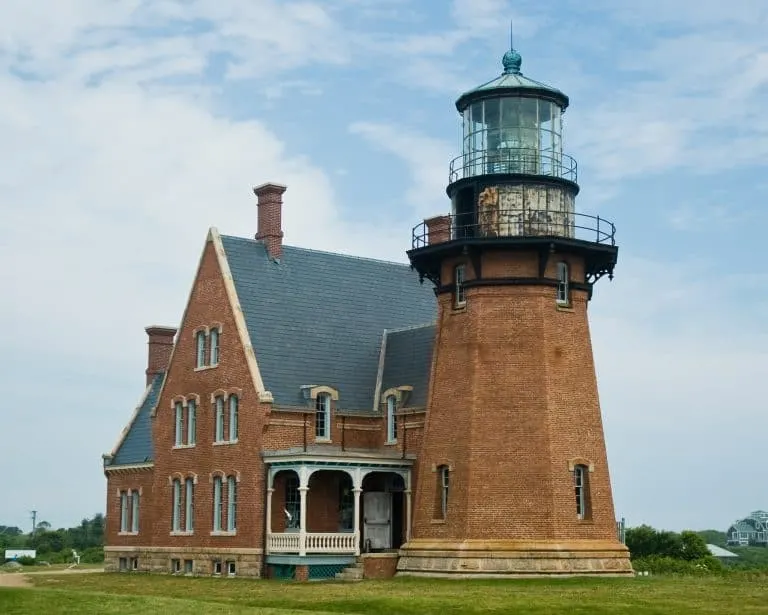 When the weather is nice, take a 13-mile ride on the Block Island ferry and explore this little 9-square-mile island in the Atlantic. This part of Rhode Island is an unspoiled and undeveloped jewel ripe for exploration.
Rent some bikes or mopeds, take the kids on hike overlooking the Mohegan Bluffs, explore the North Lighthouse and the Southeast Light, swim at a protected beach, go on a horseback ride, or rent some kayaks.
9. Stroll Along the Cliff Walk and Go Back to the Gilded Age in Newport, Rhode Island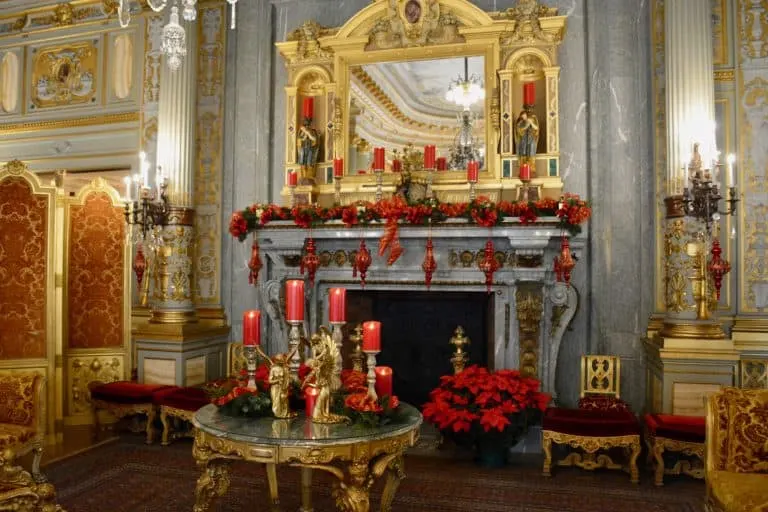 Cross the beautiful Newport Bridge and spend some time visiting the Newport Mansions. What were once referred to as summer cottages for the rich and famous of the Gilded Age are now mansions open for guided exploration.
The Breakers offers a family tour allowing the kids to feel like what it would have been like to be a kid at one of these beauties. Take a walk along the Newport Cliffs on the Cliffwalk for some great sightseeing.
Visit nearby Easton's Beach for a carousel ride and trip to the Save the Bay Aquarium, a small hands-on learning center. You might want to take your explorations further and hop on a boat and do some sea exploring with Seal Watch Cruises to take part in a seal safari.
If you are fan of tennis, don't forget to stop at the International Tennis Hall of Fame while you're in Newport, RI.
10. Relax at a Beautiful Beach on Your Rhode Island Family Vacation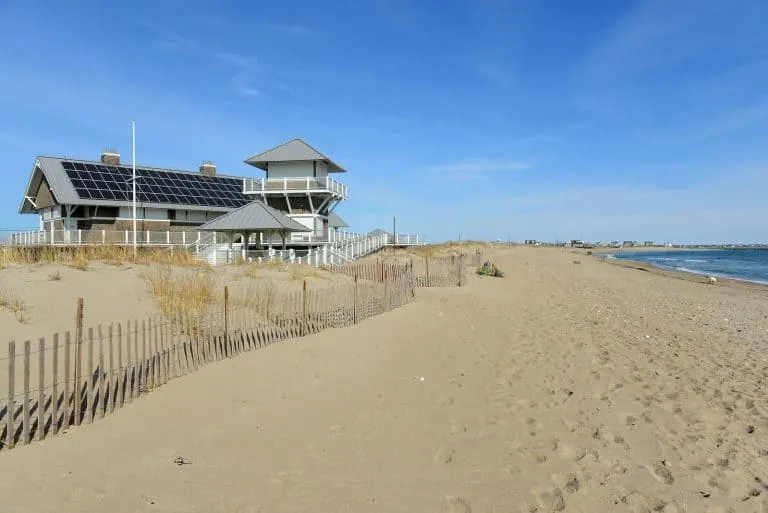 Families really appreciate the beauty of the Ocean State and its 400 miles of coastline which allow for a variety of beach experiences. If you like a bustling beach, head for kid-friendly Misquamicut State Beach with a strip near the beach that includes a playground.
For a more quiet rustic experience, visit East Beach with smaller crowds, great waves, and the Ninigret Salt Pond which is especially great for small kid exploration. Roger Wheeler State Beach is also great for smaller kids because it is breakwater protected and has a snack bar serving ice cream. Older kids will revel in the waves of Charlestown Breachway Beach and East Matunuck State Beaches. Pack your beach bag and head out!!!
Trekaroo has hundreds of guides for locations all over the United States and Canada.