Iowa may not be the first place you think of when you think family vacation, but those who visit are quick to discover that there are many fun things to do in Iowa with kids.
"Iowa? I could have sworn it was heaven."
That famous quote from the movie Field of Dreams resonates with many Iowans, both native and transplanted. But beyond our borders, many see us as a "fly over" state, or worse, confuse us with Idaho or Ohio.
It wasn't long ago- the mid 1800's- that Iowa was considered quite advanced and the "last civilized stop" before pioneers began their treks along the Oregon or Mormon Trails.
Though Iowa is a very rural state, where pigs outnumber people and corn grows tall, visitors will be surprised by the unique opportunities and great places to visit in Iowa. Here is what you won't want to miss on your Iowa vacation.
Iowa Vacation- 10 Things to do in Iowa with Kids
1. Visit an English Castle on Your Iowa Vacation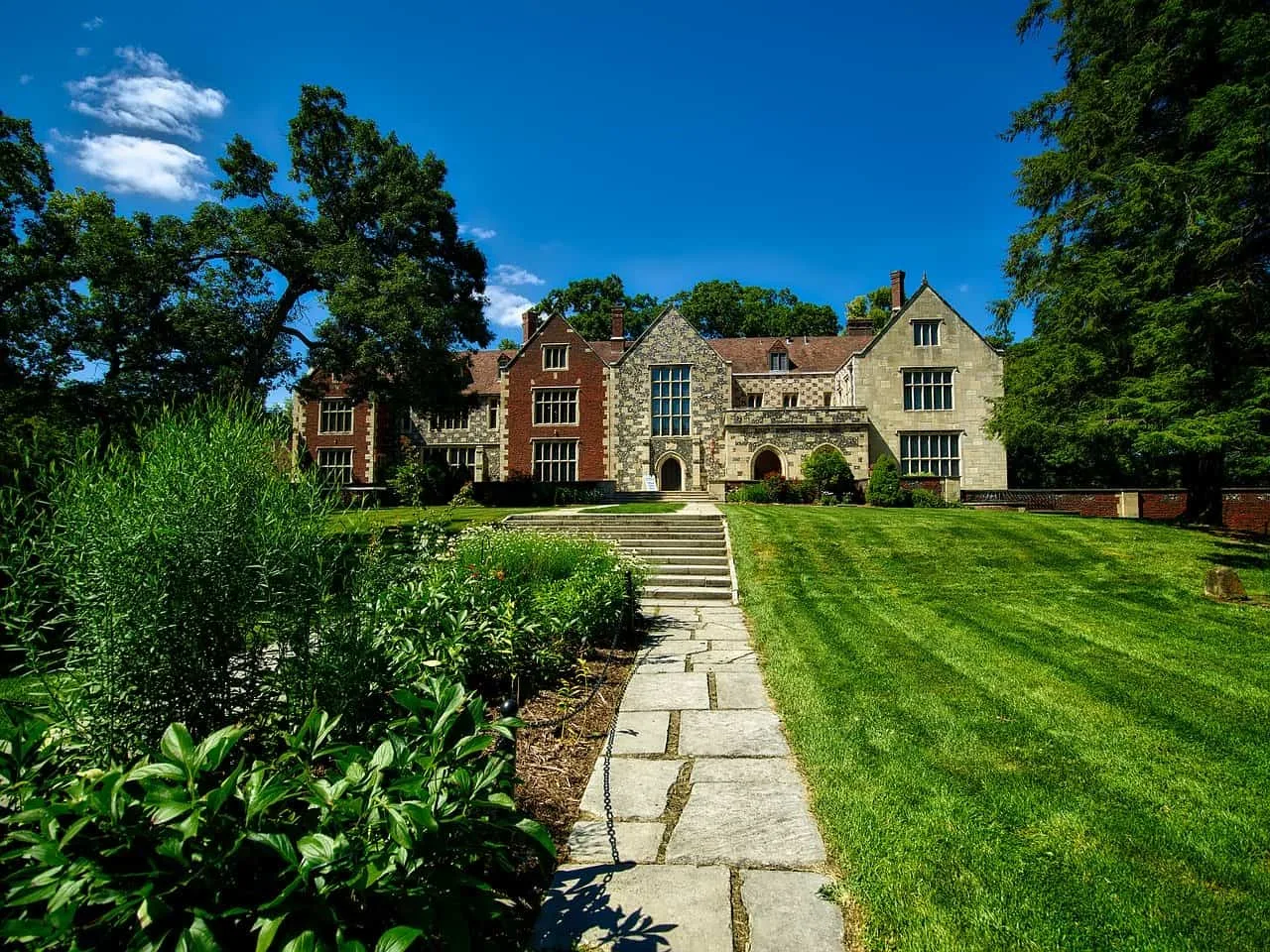 The King's House in Salisbury, England, provided the blueprint for Carl and Edith Weeks' dream home, nestled in the wooded area of Des Moines' area known as "South of Grand." Not only did the design of the house come from England, but many of the building materials did as well!
The west section of the roof and the cottage were covered with 17th century tile from Lord Nelson's Trafalgar estate in England and interiors included imported 16th-century English oak paneling and floors, as well as five fireplaces.
The Weeks were also avid collectors. Art and original tapestries line the walls of their home, while their library includes rare books and documents (including a leaf from the original Gutenberg Bible), medieval armor, and Chippendale furniture.
Today visitors can tour the Salisbury House Castle and grounds or enjoy events like 'Shakespeare on the Lawn,' 'The Gatsby Gala,' and seasonal teas or lectures.
2. Pose in Front of the Most Parodied Window in the World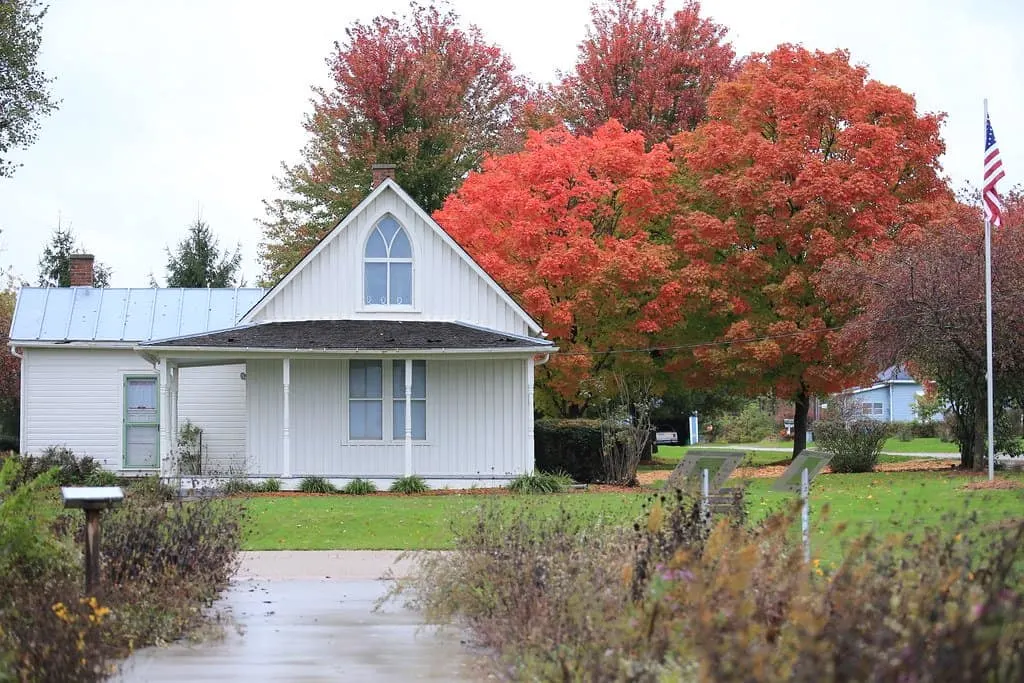 In the south-east corner of the state sits a rather plain house with a single distinguishing feature- a large Gothic window which painter Grant Wood described as "pretentious for such a small house." The portrait Mr. Wood went on to create, titled American Gothic, featured the people he imagined would live in such a house.
In the years following, American Gothic has been parodied many times with such distinguished characters as Garfield and Odie, Barbie and Ken, and even Mickey and Minnie Mouse.
Visitors to the American Gothic House today will find a visitor's center filled with memorabilia and parodies, as well as a complete assortment of overalls, aprons, and pitchforks to create your own American Gothic photo.
Having your children pose in front of those house for a classic Instagram shot is is one the most hilarious things to do in Iowa with kids.
3. Enjoy Being Outside in an Iowa State or County Park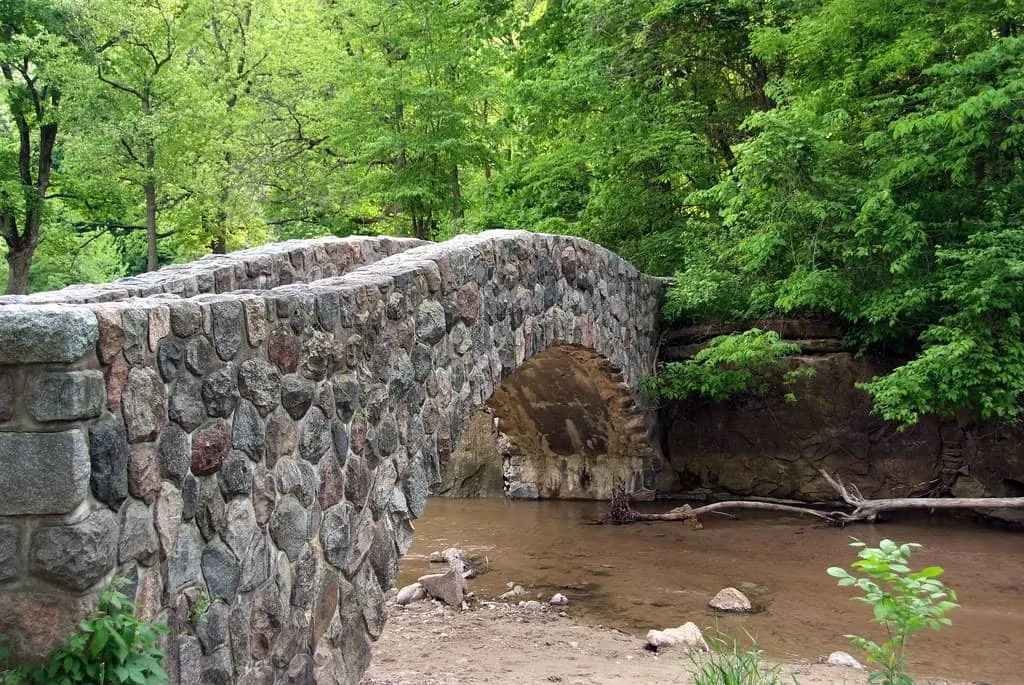 With 126 state parks and over 1000 county parks, outdoor opportunities abound across Iowa all year long.
From horseback riding at Jester Park near Des Moines, serious hiking at Ledges State Park near Boone, and caving at Maquoketa Caves State Park near Maquoketa, to just relaxing and enjoying the silence of your surroundings, getting 'back to nature' in Iowa never disappoints!
You'll find camping in many state parks, as well as county run parks. Pammel Park near Winterset offers camping sites as well as yurt cabins to rent. Briggs Woods Park, the oldest county park in the state, has an 18-hole golf course.
Many parks mark sites of historical significance, such as Native American meeting places, army forts, and some of the first log cabins built in Iowa.
4. Travel the Great River Road Along the Mighty Mississippi in Iowa with Kids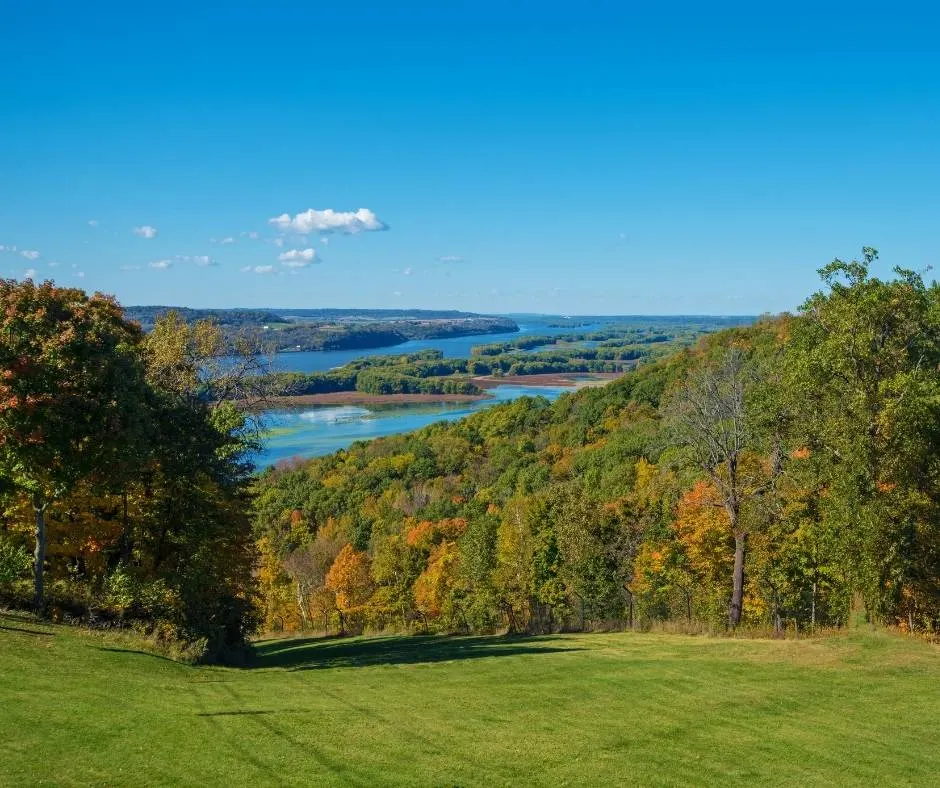 The Great River Road is both a State and National Scenic Byway that takes you through Iowa's historic river cities.
From Lansing in the north to Keokuk in the south, the meandering route of the Mississippi River creates Iowa's eastern border and provides exciting and educational opportunities for families.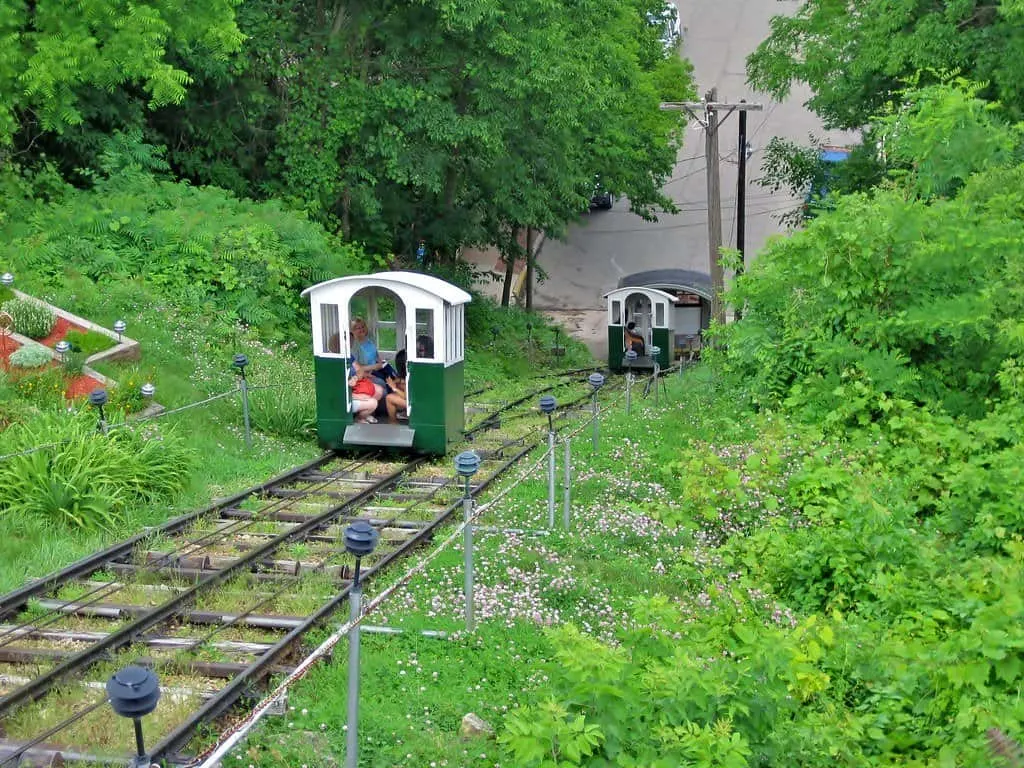 You can still see commercial fishermen bring in their daily catch near Lansing. Ride the world's shortest, steepest railway, the Fenelon Place Elevator, to Dubuque's highest point and overlook the thriving town built by lumber barons.
Davenport is part of the Quad Cities area and boasts the National Mississippi River Museum and Aquarium. Just before leaving Iowa you'll enter Van Buren County, known for its villages and their peaceful surroundings.
5. Enjoy Downhome Midwestern Cooking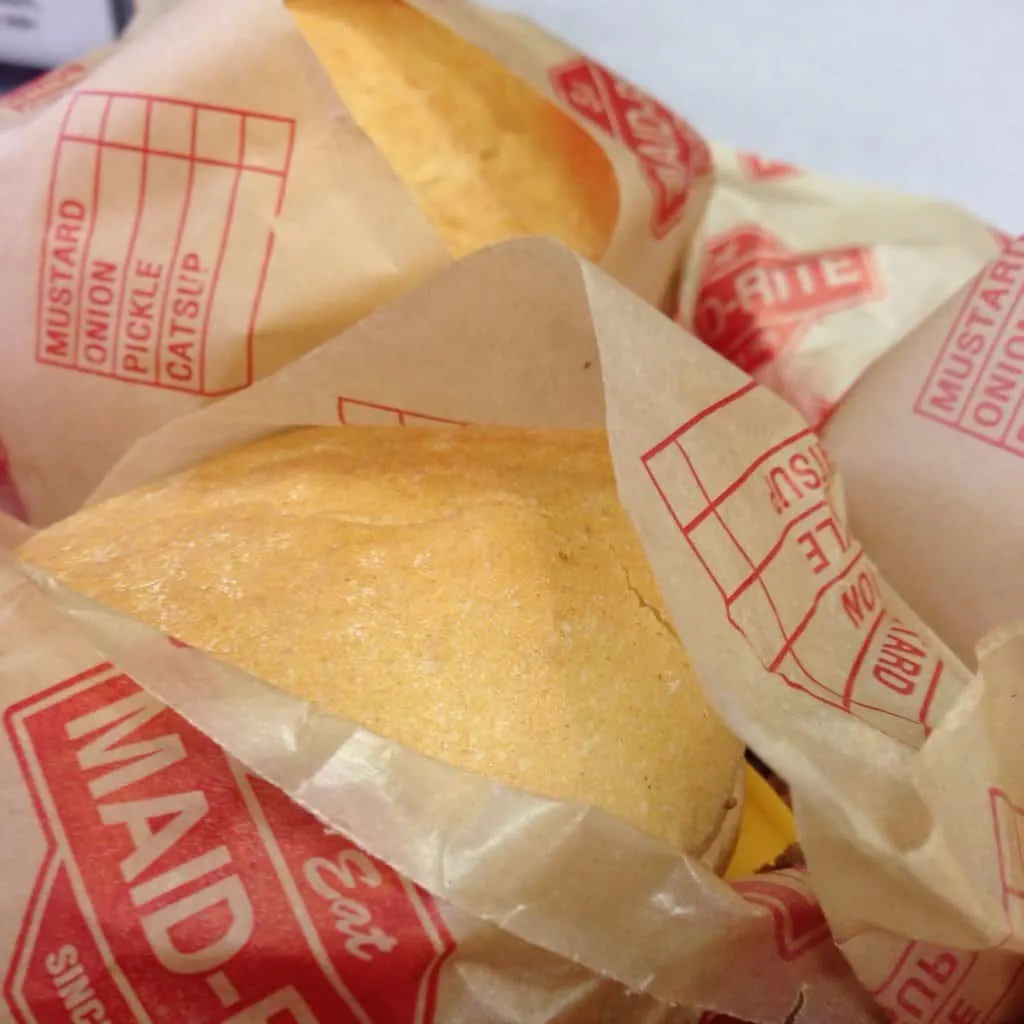 Food across Iowa is always fresh and always tasty. Local chain, Maid-Rite, is famous for their loose meat sandwiches. Walk into any Ma & Pa diner across the state and you're sure to find a pork tenderloin sandwich as big as the plate it is served on.
Here are the best spots for loose meat sandwiches in Iowa.
In a state with more pigs than people, you can't go wrong with a pork chop dinner with all the fixin's. If your taste runs to steak, we're pretty famous for those, too.
Visit Breitbach's Country Dining in Balltown, the oldest restaurant in Iowa, for classic Midwest dishes such as ham steaks, fried catfish, steaks, pork chops, and broasted chicken.
If it is a fish fry you crave, head out to Bluff Lake Catfish Farm. It's located along the Maquoketa River in between two lakes. The views are lovely and the all- you-can-eat catfish on Fridays, haddock on Saturdays, and shrimp and chicken on Sundays is the stuff of legends.
6. Step Back in Time at the Amana Colonies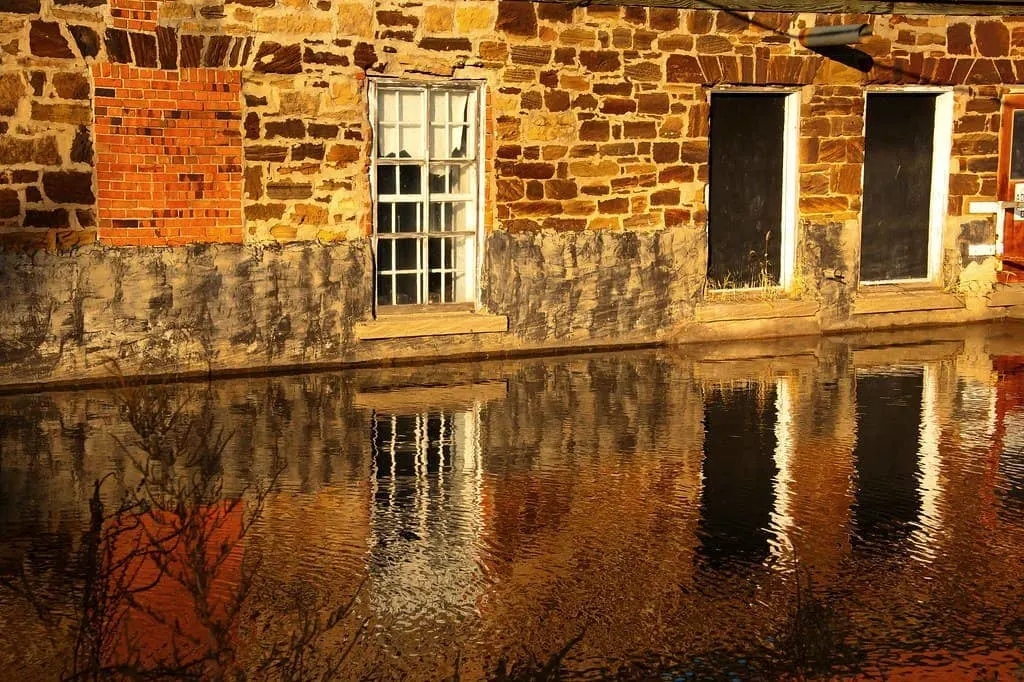 In the east central part of Iowa are a series of eight villages, set in a circular pattern, each an hours' ox cart ride from the next. Settled in 1856 by The Community of True Inspiration, this communal society was almost completely self sufficient, producing practically everything they needed for daily life.
Today the Amana Colonies retain the charm of yesteryear, enticing visitors with homemade German food, wineries, craft shops, and relaxing B&Bs.
Known for their excellent woodcarvers and woolens, even Hollywood comes calling for handcrafted period pieces. Nature trails, a challenging golf course, and a hand-made chocolate shop are only a few things that draw families for weekend getaways.
7. Explore the Loess Hills Scenic Byway in Iowa with Kids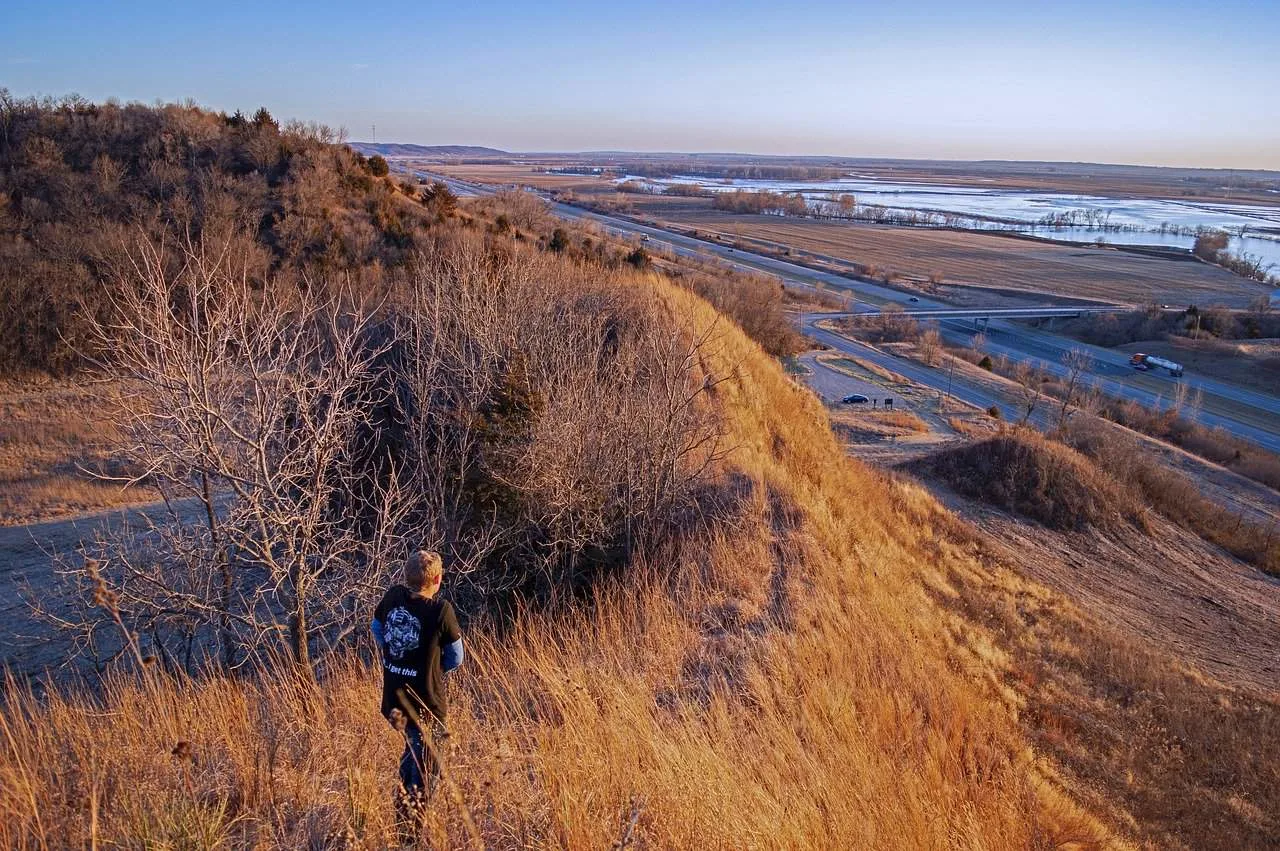 Loess soil, German for loose, is found only three places in the world- along the Missouri River, along the Rhine River Valley in Germany, and in Shaanxi, China. Created by departing glaciers, these hills rise 200 to 350 feet above the flat plains topped by 'razor ridges' and 'cat step' terraces.
The Loess Hills Scenic Byway extends nearly 200 miles along Iowa's western border with 10,000 acres dedicated as the Loess Hills National Natural Landmark.
Visitors can view archaeological sites, enjoy bird watching, or wander the trails keeping a sharp eye for the many animals, including buffalo, that call this area home.
8. Recognize the Animals of the Effigy Mounds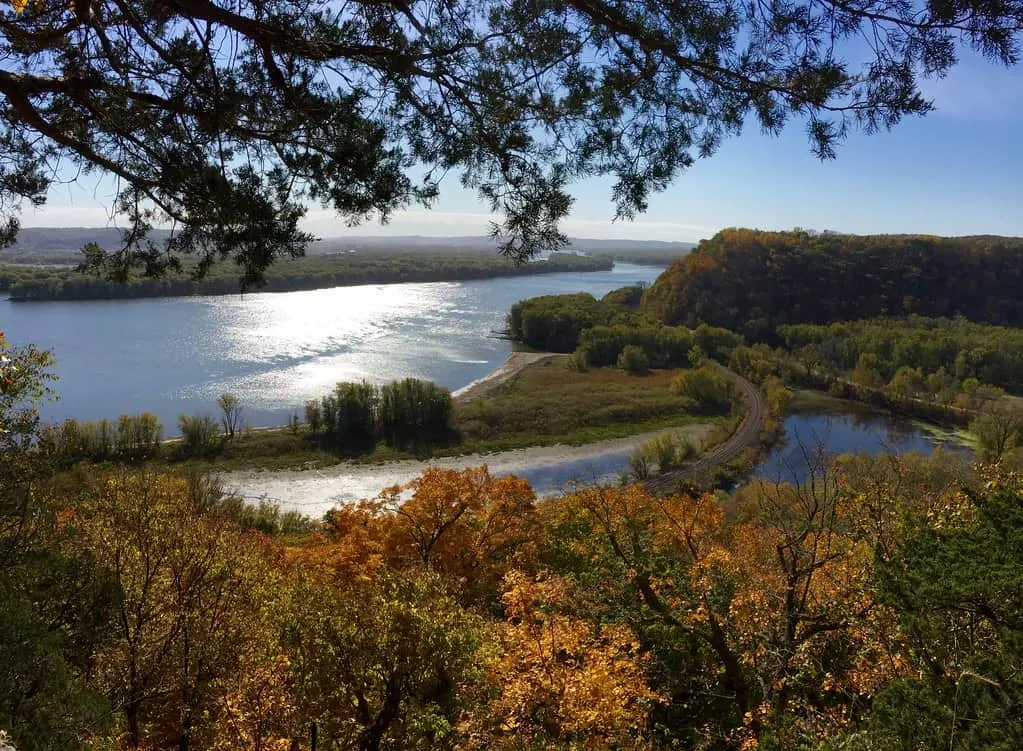 A sacred area for many Plains Indian tribes, over 200 animal-shaped mounds can be found in the Effigy Mounds area of the Upper Mississippi River Valley. The most common shapes are bear, bird, deer and bison.
Motor vehicles are not allowed inside this 2500 acre park, but hiking trails will lead you to bear-shaped mounds and incredible views of the Mississippi River Valley.
Guided hikes take place during the summer, but most visitors use the 10-stop Fire Point Trail Guide for a self-guided visit. Filled with archaeological history, the Effigy Mounds National Monument draws visitors from across the globe.
9. Visit the Ice Cream Capital of the World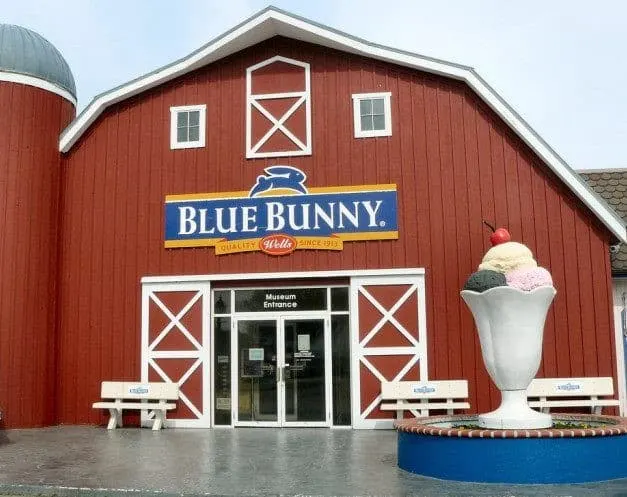 It's unlikely that you have heard of the town of LeMars. But you may have heard of their most famous export- Blue Bunny Ice Cream. More ice cream is made here in one year than in any other single place in the world!
Each year, over Father's Day weekend, the town of LeMars swells as it celebrates Ice Cream Days, a four-day festival that includes live music, a kids 'cone-ival', competitions, a spectacular parade, and plenty of ice cream!
Of course you can visit LeMars year round. It's a terrific community with plenty of parks and outdoor activities of all sorts. Don't miss the Blue Bunny Ice Cream Parlor! With its retro soda fountain feel, a menu of tasty treats, and the Wells Dairy museum upstairs, it's a great stop any day!
10. Experience the Iowa State Fair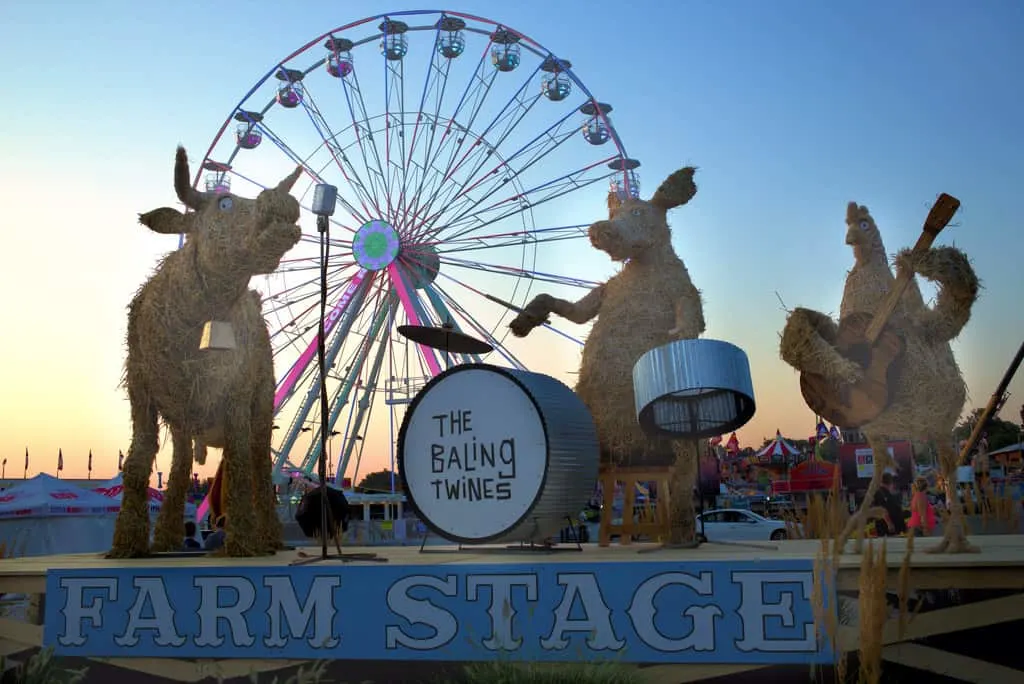 The Iowa State Fair is legendary. In fact, there are even books, movies, and a musical written about it! Millions of visitors descend on Des Moines, Iowa every year in August for the 10 day ag-stravaganza.
The Iowa State Fair has something for everyone. View the butter cow which is sculpted from 550 pounds of butter, see the largest bull, ride a trailer pulled by a soy diesel powered tractor, or glide over the treetops in the gondolas. And remember, you can't leave without eating something on a stick!
The Iowa State Fair is perfect for families. You'll find plenty of hands on experiences like "Little Hands on the Farm," the Fun Forest, and baby animals in the Knapp Learning Center.
Bring a change of clothing and relax while the kids play in the two water features on the fairgrounds. Take in a show at one of the many free entertainment stages.
And about the food… Almost anything can be put on a stick. Enjoy and let healthy eating take a back seat for a while. It's not like you will have deep fried butter or a Hot Beef Sundae anywhere else.
Trekaroo has hundreds of guides for locations all over the United States.
-Jody Halsted is a writer & photographer of captivating travel escapades, family foibles, and objective critiques. As madly passionate about Ireland as she is about her home state of Iowa, Jody divides her online time between her sites Ireland With Kids and Family Rambling. Spread across the internet, the easiest place to keep up with Jody's travels is to follow her on the Family Rambling Facebook page.
Lead image by: Bigstock/Virrage Images