Are you planning a Michigan family vacation? Michigan has the longest freshwater coastline in the nation and borders four Great Lakes, so many of our favorite fun things to do in Michigan with kids involve enjoying Michigan's lakes and waterways.
But wait, there's so many more family attractions in Michigan! From the family-friendly Henry Ford Museum in Detroit to cozy towns like Marquette in the Upper Peninsula, here are places you won't want to miss on your Michigan family vacation.
Things to Do in Michigan with Kids
Climb to the Top of A Lighthouse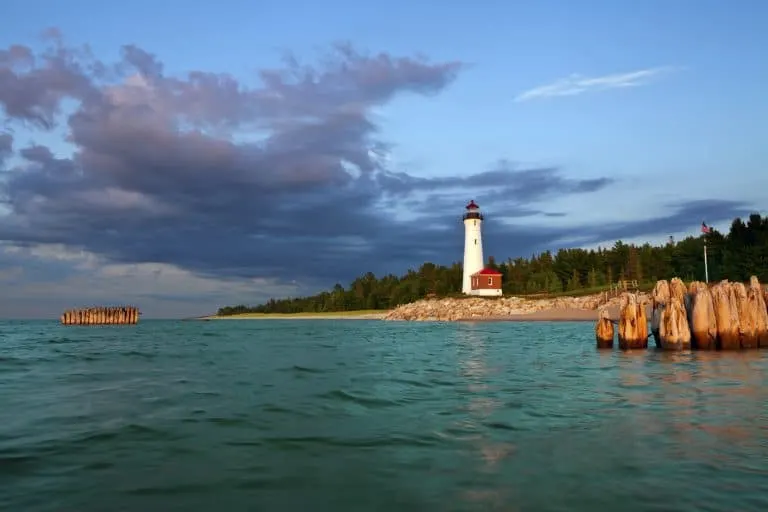 The Great Lakes are full of boating and shipping activity. All the action on the water means that you'll be able to visit something you might only otherwise see at the ocean coasts: lighthouses!
There are 115 lighthouses in Michigan. Lighthouses range from simple metal structures on the shore to historical museums with visitor centers, such as the Grand Traverse Lighthouse.
This summer, while on your Michigan family vacation, be sure to climb the tallest lighthouse on the Great Lakes open to the public, the New Presque Isle Lighthouse!
Visit Detroit, a Big City with Heart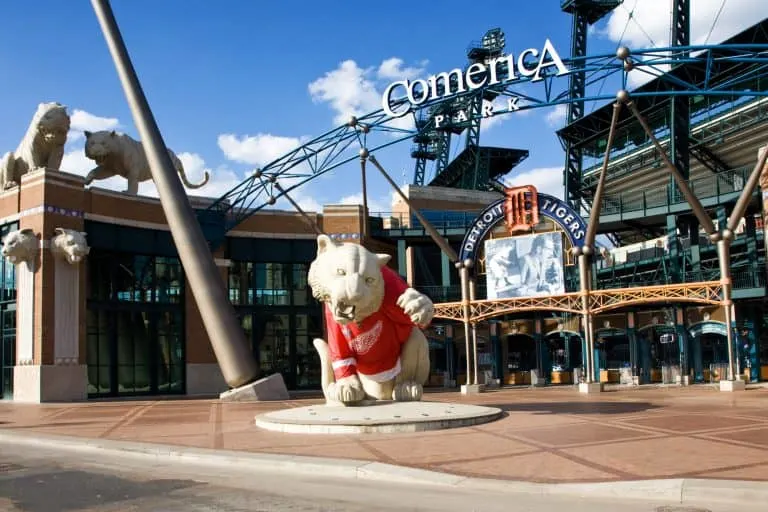 Most Americans associate Detroit with the heart of the auto industry. However, Detroit has a big heart of its own. It stands ready to share its history and fun for families on their Michigan vacations.
Set on 125 acres with tons of hands-on activities and interactive animal displays, the Detroit Zoo is one of Michigan's top visitor attractions.
While in Detroit, get a glimpse of a different sort of tiger, take your family to Comerica Park to see the Detroit Tigers baseball team. Sundays are "Kids Days" at this baseball park which also boasts a theme park and baseball museum.
During your stay in Detroit, head to the Michigan Science Center. One of the more fun and educational places to visit in Michigan, this museum boasts a plethora of hands-on science activities and fun that kids will love.
Find deals on family-friendly hotels in Detroit, Michigan.
Explore Family-Friendly Towns with Big Personality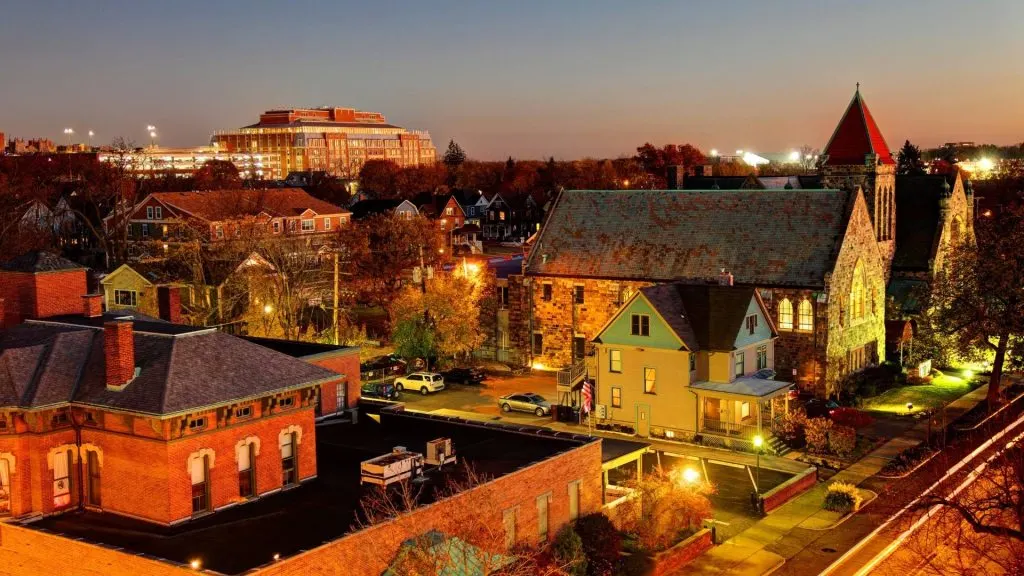 Michigan's diverse, fun atmosphere is best expressed in its mid-sized towns with BIG personalities, such as Ann Arbor, Grand Rapids, and Kalamazoo.
Ann Arbor, home to the University of Michigan, is noted worldwide for its art and "foodie" culture. It hosts a variety of events throughout the year: the Summer Festival, Ann Arbor Art Fair, Film Festival, and more! Plus, Ann Arbor also boasts one of the state's most popular hands on museums for children.
Read our full guide to things to do in Ann Arbor with kids.
Grand Rapids is a great place to enjoy Michigan vacations, with outdoor activities at the Frederik Meijer Gardens & Sculpture Park, and the John Ball Zoo. The city is also home to the Gerald Ford Presidential Museum, Grand Rapid's Children's Museum, and even a fish ladder at Fish Ladder Park!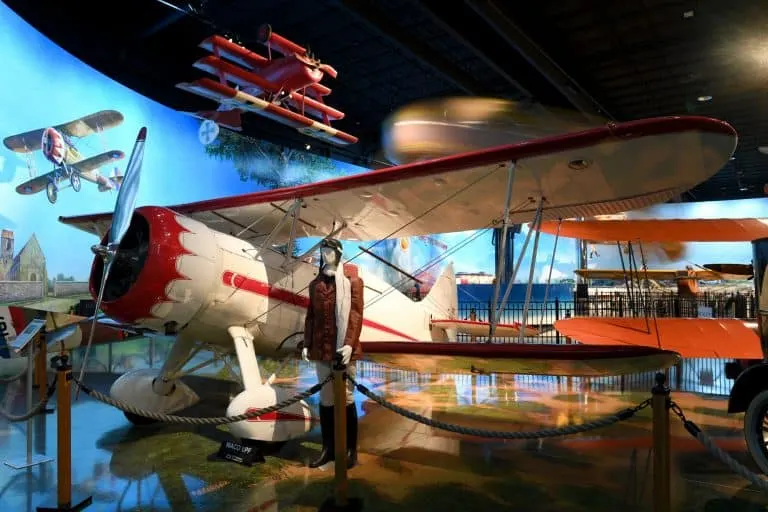 Kalamazoo is the proud hometown of the Air Zoo aviation museum and indoor amusement park, voted "best place to take out-of-towners!" Towns like these cultivate family fun in Michigan and host festivals year-round to celebrate seasons, local history, and unique interests.
Here are some awesome indoor water parks in Michigan.
Learn about the "Motors" of our Country at the Henry Ford Museum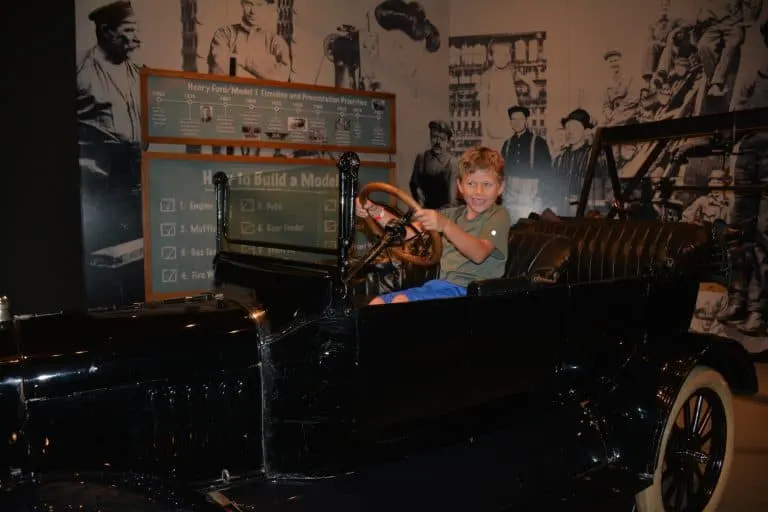 No visit to the Detroit area is complete without taking in over nine acres of "America's Greatest History Destination" at The Henry Ford complex.
The complex is a full day outing for families. During your visit, you'll spend your day exploring The Henry Ford Museum, Greenfield Village, Ford Rouge factory tour, and IMAX theater.
This impressive museum and historical site highlight the achievements of not only Henry Ford, but also the hard work of ordinary Americans who built this country.
Displays at these sites are widely varied and impressive including the Rosa Parks bus, presidential limousines, and many other interesting historical artifacts of America's industrial age.
Kids will enjoy learning about the assembly line process as they work with other children to construct miniature Model-T models.
Each day this family-friendly museum deconstructs and then rebuilds an original Ford Model T. This is one of the best hands-on museums for families in the entire United States!
Head to Traverse City- The Cherry Capital of the World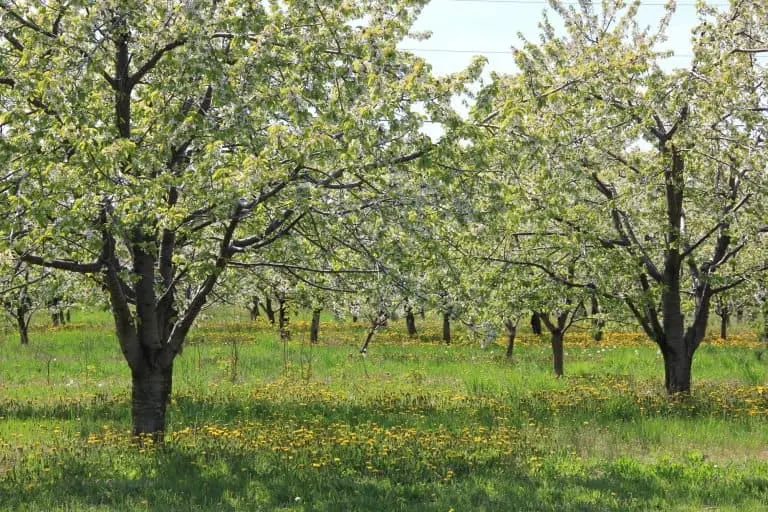 The "Cherry Capital of the World," has been voted a "Top Ten Tourist Town" by Parents Magazine. It is located in the northwest part of the lower peninsula.
Cozily nestled between the arms of Grand Traverse Bay, Traverse City has a unique character all its own. Due to the geography of the area, the waters are protected, which results in long stretches of beaches for water play including swimming, fishing, sailing, and paddling.
Every year in early July, Traverse City pulls out all the stops to celebrate all things cherry at the National Cherry Festival in East Bay Park. If you miss the National Cherry Festival, be sure to check out the Cherry Republic in downtown Traverse City open year round.
Head north of Traverse City to view sprawling orchards, visit roadside fruit stands, sample local juices, and find the state's best wineries. Then visit the village of Old Mission, founded in 1839, the eclectic Old Mission General Store, the village schoolhouse, Old Mission Inn, and Old Mission Point Lighthouse at the very end of Mission Point.
Check for deals on family-friendly hotels in Traverse City.
Visit Another Country Without Leaving the State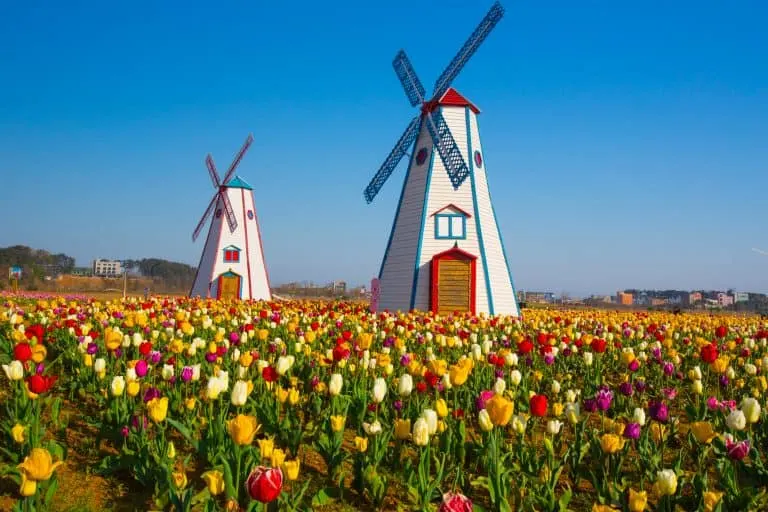 Michigan has a rich history of immigrant settlements. As a result, it also has quite a few small towns steeped in culture from places such as Holland, Germany, and Finland. The Old Dutch attractions found in Holland, Michigan are always fun and family-friendly.
Explore Nelis' Dutch Village for hands-on learning. Then, go to the Windmill Island Gardens to climb to the top of DeZwaan, the only authentic Dutch windmill operating in the U.S.
Next, make sure to catch the highlight of Holland's Dutch celebration, which begins in early May at the Tulip Time Festival. You'll find parades, concerts, Dutch food, dancing, and tons of cultural displays through town.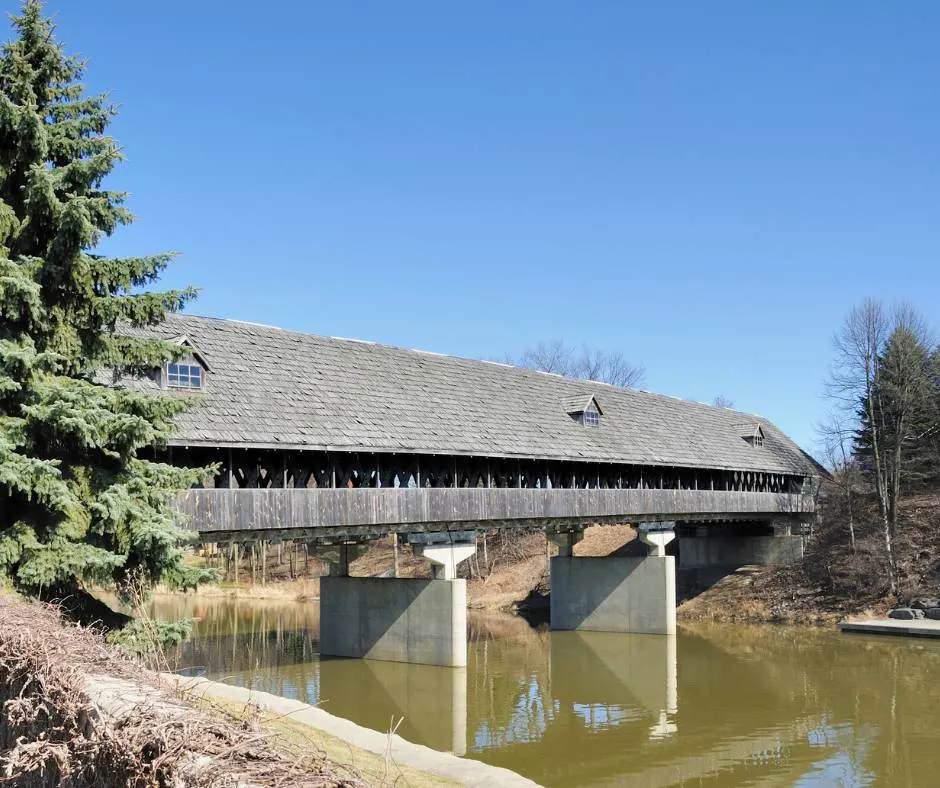 Frankenmuth is Michigan's "Little Bavaria" and is the most popular place to visit in the state, despite its small size. While in town, celebrate Bavarian culture at one of the several festivals held in the town throughout the year or discover delicious German foods at one of their many restaurants like Oma's Restaurant and the Bavarian Inn Restaurant.
Just Dune It!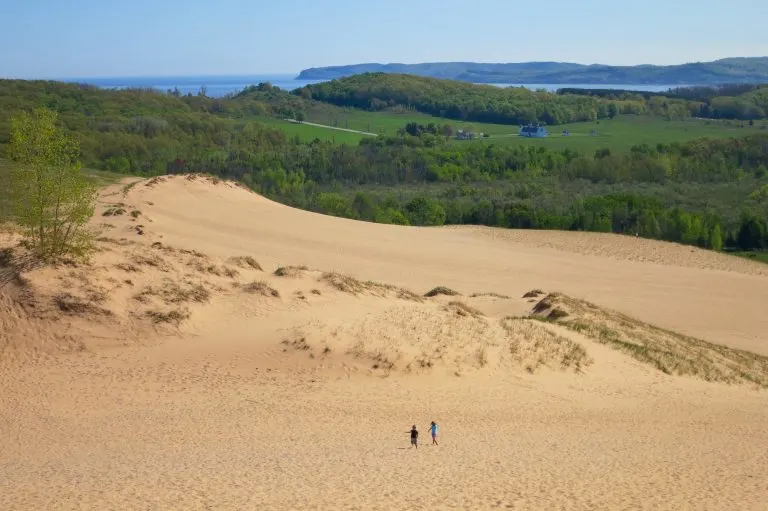 With all the water in Michigan, you'll find a beautiful assortment of beaches and sand dunes. Your family can bury their toes and build sand castles on the shores of Lake Michigan all while you admire a view of the lake.
The Sleeping Bear Dunes National Lakeshore includes a breathtaking 64-mile curve of beaches, coves, islands, and dunes worthy of exploration on Lake Michigan. Here is a great guide to visiting Sleeping Bear Dunes National Lakeshore.
First, families can hike the dunes on the Cottonwood Trail. It is not as steep as the popular Dunes Trail. Kids will love taking off their shoes and hiking barefoot when the sand is not too hot. Be aware that if you or your children run down a sand dune, you'll have to climb back up to the top.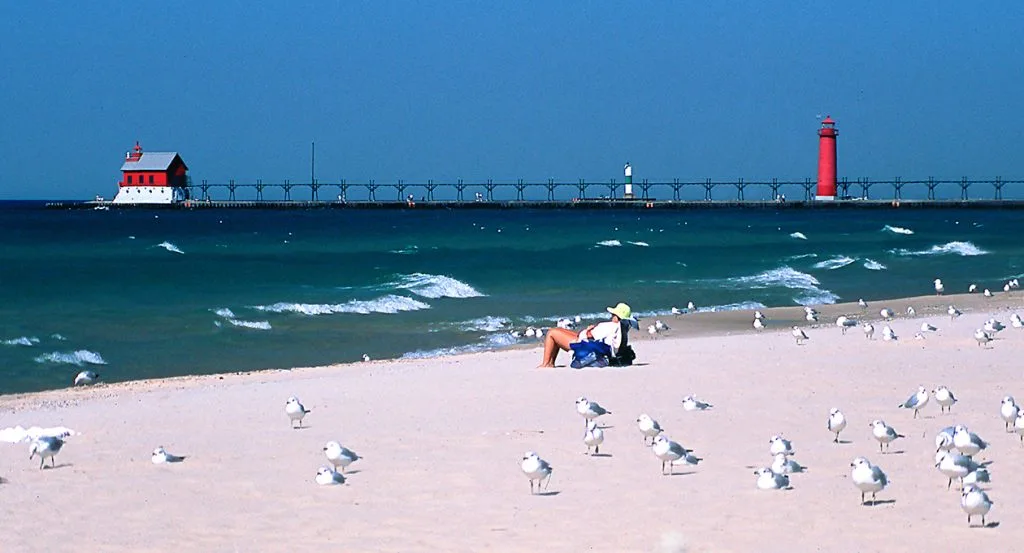 Next, visit Michigan's #1 state park, Grand Haven State Park, to take in the beach that has been voted one of the "best secret beaches on earth" by Travel & Leisure Magazine. While you're there, be sure to visit the unique Musical Fountain.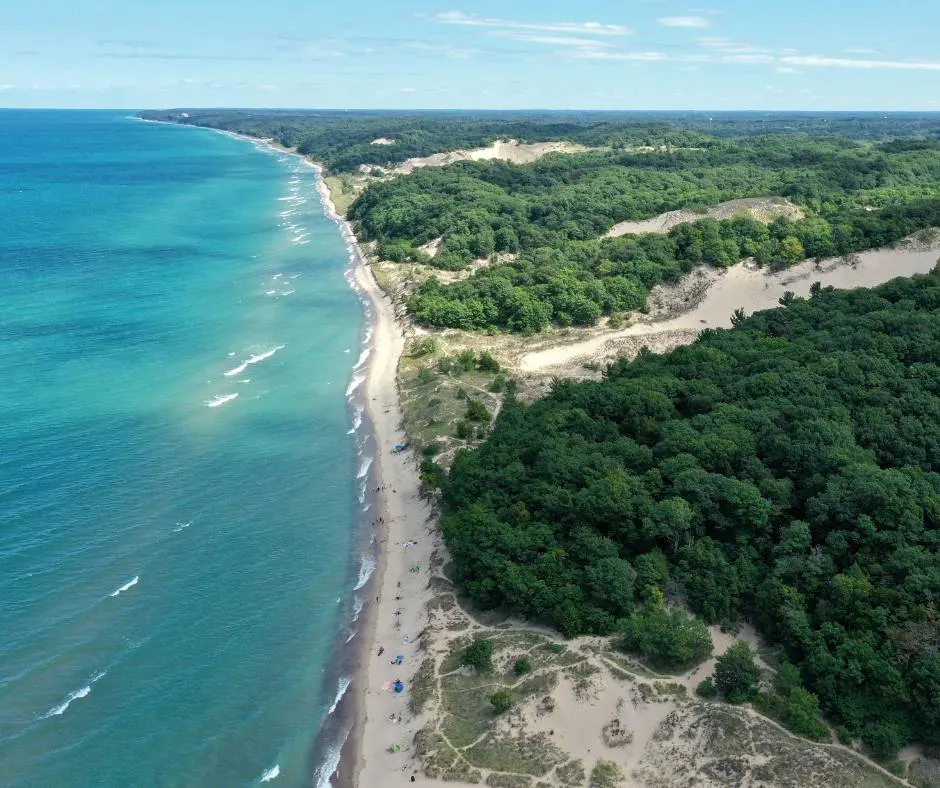 Finally, near Sawyer, Michigan, Warren Dunes State Park provides another beautiful stretch of sand dunes that rise 260 feet above the lake for hiking or settling in to relax at the water's edge.
Planning to enjoy a summer of family fun in Michigan? Enjoy the sand dunes with your kids and stay at these family friendly hotels!
Go Wild! Michigan Family Fun in the Upper Penninsula
Many Americans don't realize that the state of Michigan is divided into two parts where the Mackinac Bridge connects the Lower Peninsula to the Upper Peninsula (U.P.).
Though the U.P. has nearly 1/3 of the land of Michigan, just 3% of the population lives here. What that means for locals and visitors is mile after mile of unspoiled natural beauty! Wilderness, secluded beaches, amazing rock formations, and over 324 waterfalls make Northern Michigan a natural playground for a family getaway.
The hub of the U.P. resides in the family-friendly town of Marquette. It is not only a beautiful port town on Lake Superior with numerous summer festivals, but it also has parks, restaurants, and the U.P.'s only children's museum. Marquette is the perfect launching point for exploration of the "wild side" of Michigan!
Looking for more family fun in Michigan? Check out our Michigan travel guide to family-friendly activities in Marquette.
Go Back in Time This Summer at Mackinac Island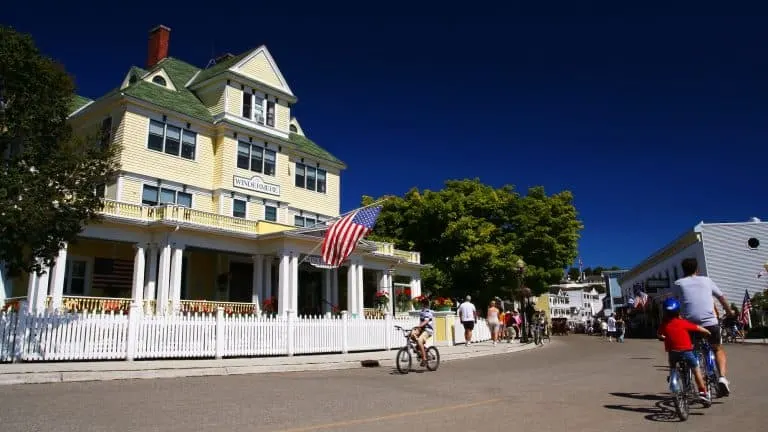 It's no secret that Mackinac Island one of those perfect Michigan vacation destinations. It is no surprise that Mackinac Island rightfully earns its place in every Michigan travel guide.
Take a 30-minute ferry to the island from either Mackinaw City on the south side of the Mackinac Bridge or St. Ignace the U.P. Then prepare to travel back in time as you explore the island by horse-drawn carriage, bicycle, or on foot. There are no cars allowed on the island!
Historic Fort Mackinac allows visitors to experience the uniquely austere conditions the fort's soldiers and families experienced in the 1800s. The view from the fort overlooking the city is one of the best in Michigan.
Of course, no trip to Mackinac Island is complete without enjoying their iconic, freshly-made fudge and strolling the streets of town with an ice cream cone! Make it a day trip. Or, better yet, overnight at one of the island's historic hotels or B&B's to fully experience its rich history.
Convinced Mackinac Island is the place for your Michigan family vacation this summer? Read tips on how to have fun in Mackinac Island with kids.
Jump in a Lake!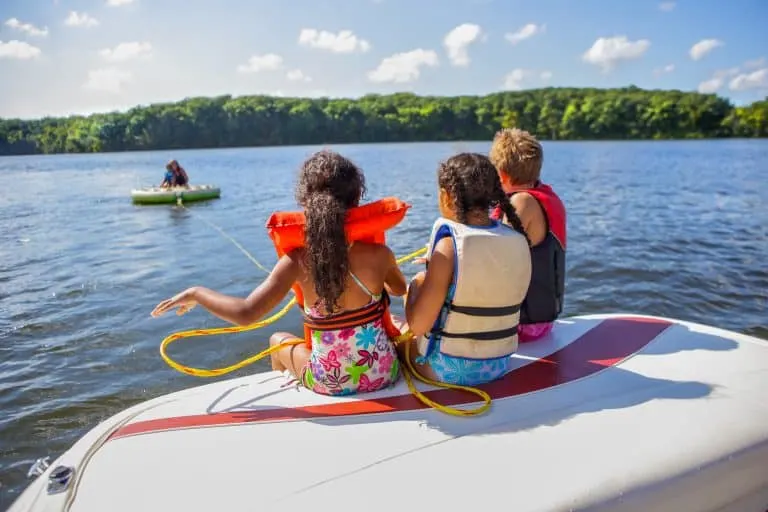 There's a good reason why Michigan is called the "Great Lakes State." Lakes are unavoidable. Michigan has shoreline on four of the Great Lakes: Lake Erie, Lake Huron, Lake Michigan, and Lake Superior. There are also thousands of smaller inland lakes scattered throughout the state. So, do as the locals and dive right in!
Take a glass-bottom boat tour to discover the shipwrecks in Lake Superior near Munising. Alternatively, head east from Munising on a boat tour of Pictured Rocks National Lakeshore, managed by the US National Park Service.
These boat tours from Munising are the best way to see this beautiful, protected coastline. While there be sure to check out the layered colors of the sedimentary rock. They are unique and only truly visible on a boat cruise.
A bit further to the northeast on the border with Canada, the Soo Locks are a fascinating mechanical wonder connecting Lake Superior to the lower Great Lakes. The locks can be explored by boat on the St. Marys River or from land in Sault Ste. Marie.
Visit Isle Royale National Park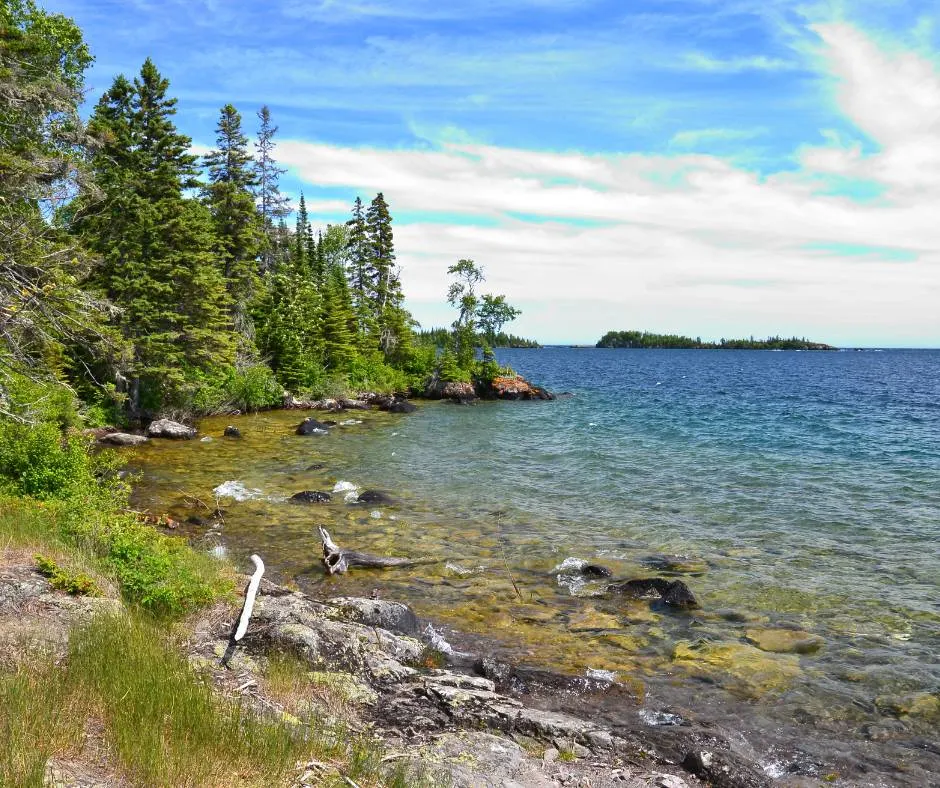 Isle Royale is one of the least visited national parks due to its remote location in Lake Michigan near the US/Canada border but your efforts involved in reaching this special destination will surely be rewarded. Only about 25,000 people visit every year.
This park is only open mid-April through late October and can be accessed via boat or sea plane. The park is actually closer to Minneapolis (370 miles) than it is to Detroit (550 miles). The most common way to reach the park is via ferry, which can take 2-6 hours depending on where you access it from. Grand Portage, MN is the closest ferry port.
A wide variety of animals live on the island, including moose, fox, beavers, and a very small pack of wolves. Paddling kayaks along the island's shore, fishing in one of its 100 lakes, and hiking its 165 miles of trails are among the most popular activities to enjoy.
Find Things to do with Kids Near You!
From coast to coast, we're determining the Top 10 Things to do with Kids in each state of our great nation.