There is no shortage of fun things to do in Ann Arbor with kids. As the home to the world-renown University of Michigan, the city draws a diverse mix of industries, nationalities, and cultures. This all comes together to offer a wealth of activities for family fun no matter what season you plan to visit.
Explore more of the state! Here are our favorite things to do in Michigan with kids.
Things to Do in Ann Arbor with Kids
Boasting 3,200 acres and 28,000+ students, the University of Michigan holds a host of attractions available to the public. For museum lovers, the campus offers plenty to enjoy all within close distance from each other. The first five activities will keep your family busy for the whole day on the U of M campus and admission is free.
1. University of Michigan Museum of Art (UMMA)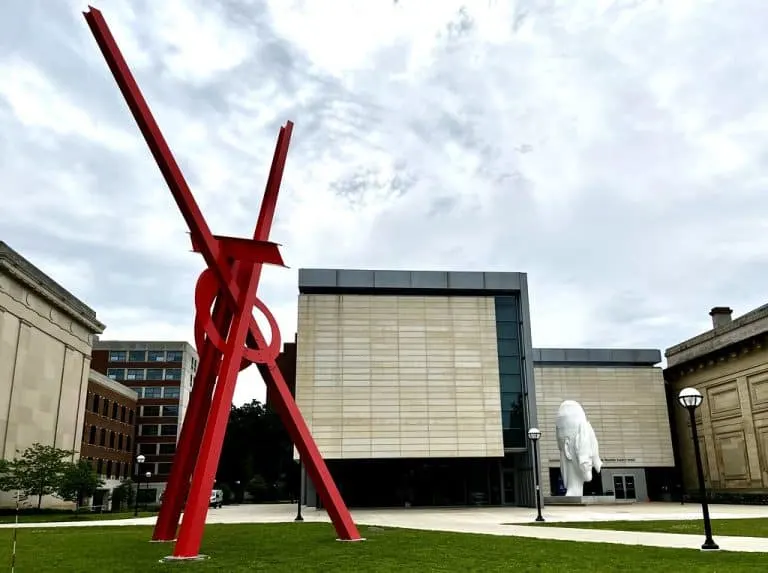 The University of Michigan Museum of Art was built in 1909 to honor those who lost their lives during the Civil War. It has since grown into one of the largest art museums in the United States housing more than 21,000 pieces within its collection.
The Museum also has an Asian art conservation laboratory that cares for hundreds of paintings as well as more than 7,000 prints and drawings. The laboratory is designed for public viewing allowing visitors to see their preservation work firsthand.
Check out their events page for other family-friendly activities available throughout the year.
2. Museum of Natural History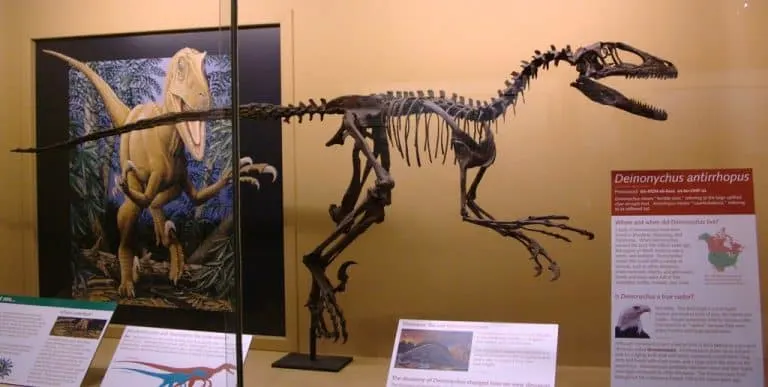 Don't be fooled by the University of Michigan's Museum of Natural History's fancy new building that opened in 2019; this museum's humble beginnings date back to 1837 as a small collection called the 'Cabinet of Natural History'. The artifacts were literally held in a cabinet at a professor's home.
The Museum's permanent exhibits cover a wide gamut of topics including dinosaurs, local geology, and cellular science to name a few. Venture over to witness U of M scientists prepare specimens for study at the Fossil Prep Lab or study the biomes of different species at the Biodiversity Lab.
If visiting over the weekend, take a trip into deep space or the ocean's depth at the Planetarium & Dome Theater. Check out the schedule to choose your adventure.
3. Kelsey Museum of Archaeology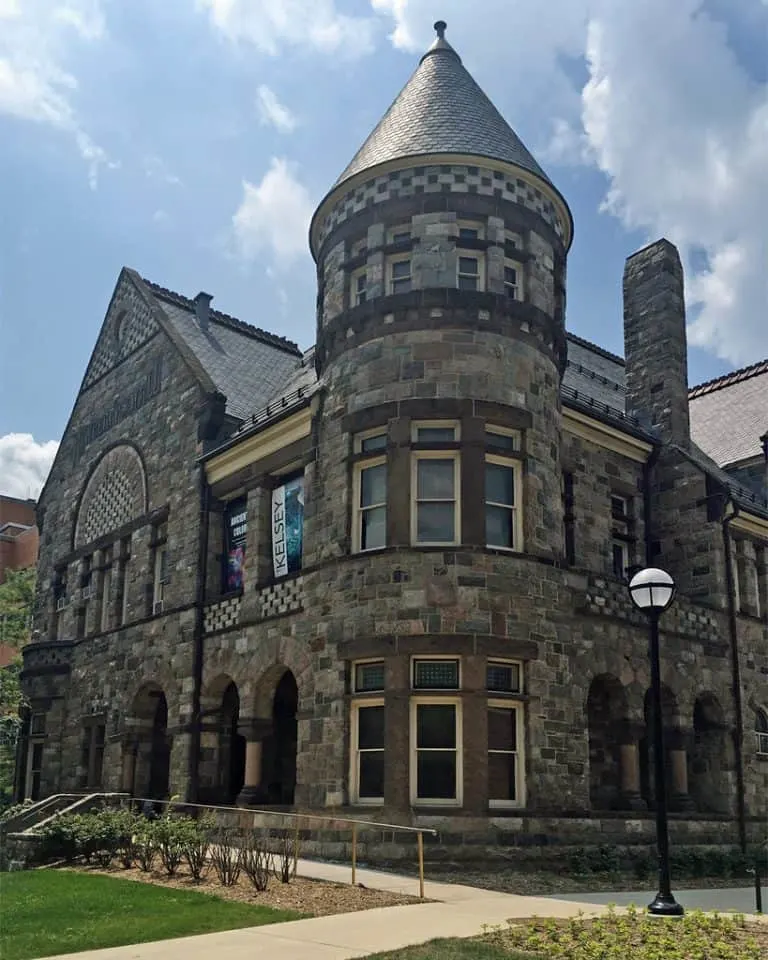 If your family is really into ancient artifacts, then include a stop at the Kelsey Museum of Archaeology. Kelsey's permanent collection includes pieces from Classical Greek, Middle Eastern, and Egyptian cultures.
Transport yourself to the lost city of Pompeii for a few moments when visiting the Villa of the Mysteries mural.
4. Nichols Arboretum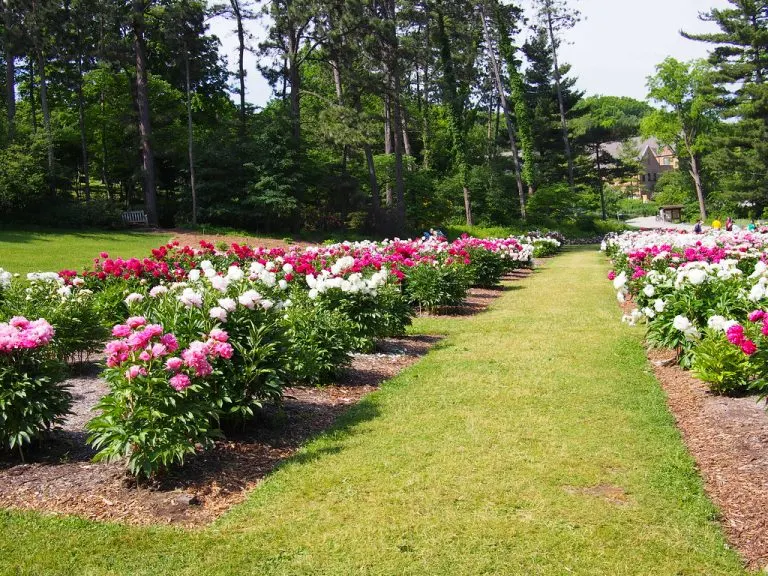 Affectionately known by locals as the "Arb", the Nichols Arboretum is a nice place to stroll year-round. However, its claim to fame is the peony garden which showcases 800 peonies and more than 10,000 flowers for nature lovers to enjoy during peak season.
The Arb has five trails that take you through the gardens, along the Huron River, and through forests. It's open seven days a week from sunrise to sunset all year round. Check out their photo galleries to see what is usually in bloom and how the scenery changes across the four seasons.
5. Matthaei Botanical Gardens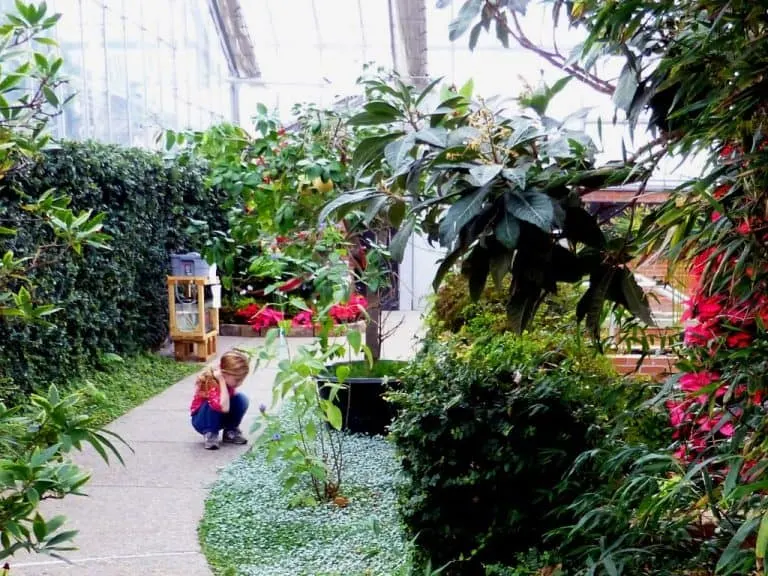 Take a stroll from the "Arb" to the Matthaei Botanical Gardens with more outdoor flowers, hiking trails, and an indoor conservatory to enjoy. A walk through the conservatory takes you from the tropics to the desert displaying a range of biodiversity all within 300 acres.
Throughout the grounds, you will get to see Bonsais, wildflowers, rock gardens, and art structures. For families with little tykes, the Gaffield Children's Garden is the perfect place for them. They can run through a maze, use their imagination in the builder's garden section or get their hands dirty in the mud garden.
6. Ann Arbor Summer Festival (A2SF)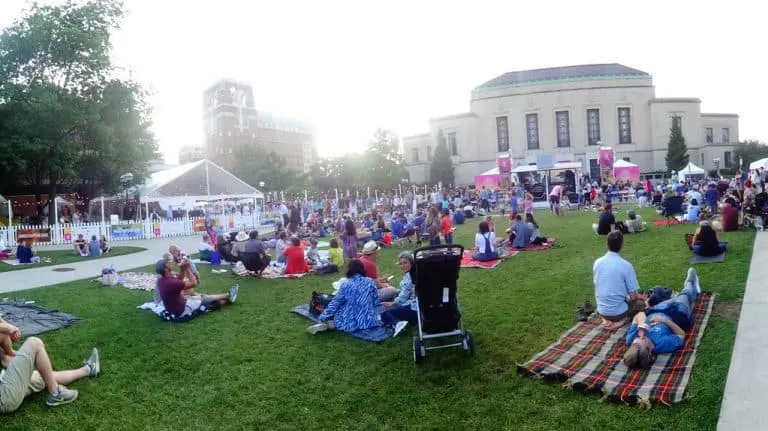 If you are looking for a more kid-friendly alternative to Coachella, Summer Festival is exactly what you are looking for during June. A2SF covers the full range of the arts including music, dance, theater, and comedy. Iconic stars such as Ray Charles, Steve Martin, Diana Krall, and many more have shared their talents on the Festival stages.
There are plenty of activities available for kids from morning through the night to immerse them in the arts. The Kidzone provides different interactive activities on each day of the festival.
Kids Rock takes place each Sunday with live bands playing tunes perfect for young ears to dance to. If you aren't completely tuckered out by the end of the day, stay for Movies by Moonlight at Top of the Park.
7. Enjoy Gallup Park from the Water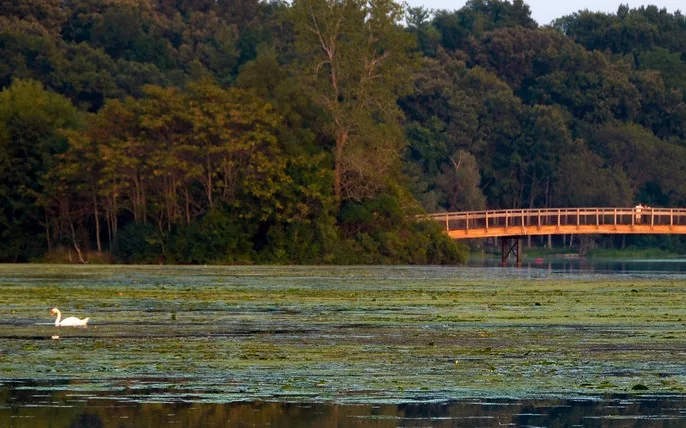 Ann Arbor is a haven for nature-loving families with more than 160 parks to enjoy. One of them that you shouldn't miss is Gallup Park.
This 69-acre park is popular for its watersports and is only an eight-minute drive from downtown. While there are plenty of leisurely activity options, Gallup is perfect for parents with kids who like a little more excitement.
There are three playgrounds as well as canoe, kayak, and peddleboat rentals. There are also scenic walkways that connect a set of small islands with pedestrian bridges.
8. Roll on Down the Huron River Water Trail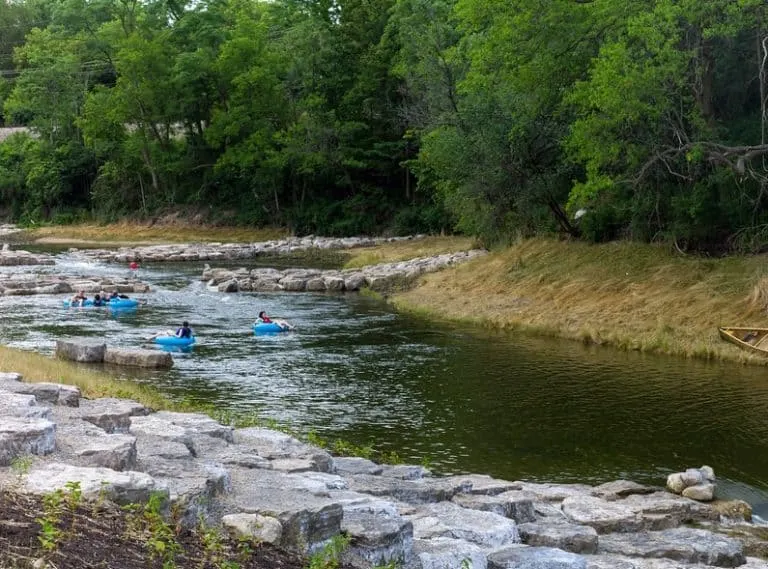 This 104-mile trail begins at the western edge of Detroit eventually feeding into Lake Erie. Ann Arbor serves as a major hub for hikers, kayakers, canoers, and paddlers to enjoy hours of freshwater activity. Go to the Argo Park Livery and Gallup Park Livery for the best spots to rent equipment.
If your itinerary is already fairly packed, the Argo to Gallup route is 1 ½ hours, allowing enough time for a mid-morning trip before lunch. For adventurous families who love being on the water, try out the Barton to Gallup (2 ½ hours) or Delhi to Argo (4 hours) routes.
9. Ride a Bike on the Border-to-Border Trail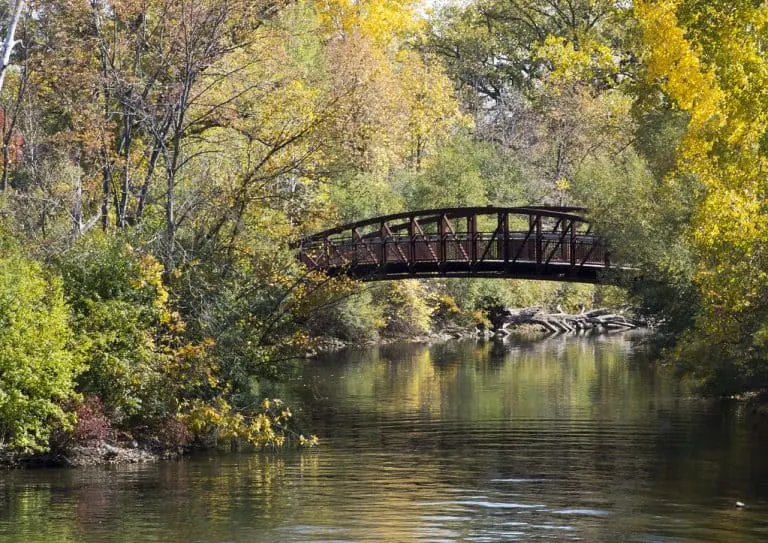 For those who like their adventure on non-motorized wheels, the Border-to-Border Trail is just for you. This is a paved pathway trail with six different corridors connecting to various city and park stops along the way.
Ann Arbor is one of four main cities where you can jump on the Border-to-Border Trail. If you need to rent bicycles, visit the Hudson Mills Metropark which is 10 miles northwest of downtown Ann Arbor.
If you just want to walk the wooded trails instead, you can start at Gallup Park and head northwest for the most park access points.
10. Leslie Science and Nature Center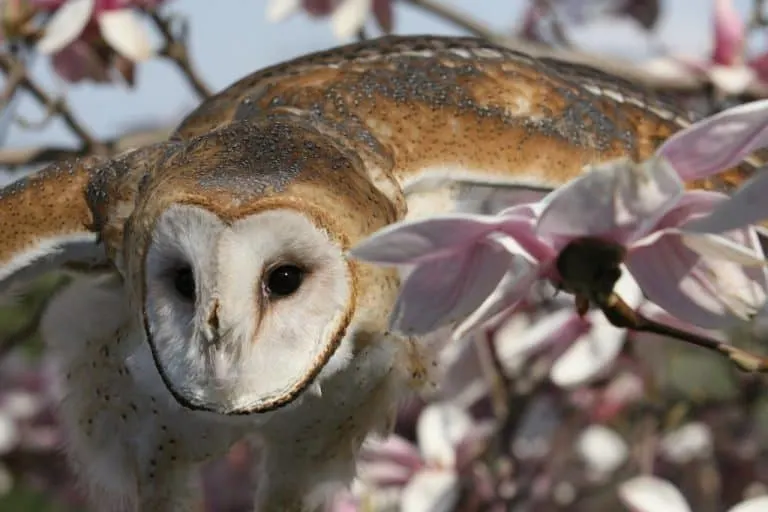 In addition to the University of Michigan's wealth of knowledge-filled activities, Ann Arbor offers even more venues for the family to dive deeper into science or family fun with animals.
The Leslie Science and Nature Center is the perfect spot for your children to run and explore a host of fun outdoor activities.
Take a leisurely walk through the Black Wood Ponds to find animal tracks and nests. Stop by the Raptor House to see their large, magnificent birds up close. Then end at the Nature Playscape to let the kids run out that extra energy looping through trees and enjoying the 32-foot tunnel slide.
11. Domino's Petting Farm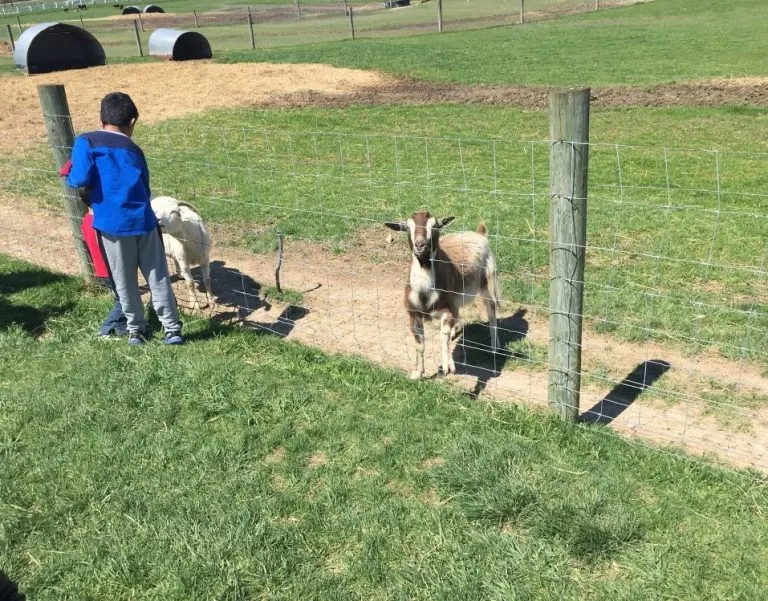 Those familiar with the popular Domino's pizza chain of the same name won't be able to get a slice here. However, they will have the opportunity to meet a lot of furry creatures at this beloved petting farm.
Open from late May to early November, the Farm welcomes guests to engage with a wide range of mammals including chickens, rabbits, alpacas, and horses just to name a few. Don't forget to stop by Griffith Station which has a fully restored train caboose with bunk beds, a bathroom, and a kitchen.
On Tuesdays and Thursdays, the Farm offers special programming for kids aged 1-5 which includes an educational session, snacks, crafts, and more. You'll need to sign up in advance to secure a spot so visit here to register.
12. Kerrytown Farmer's Market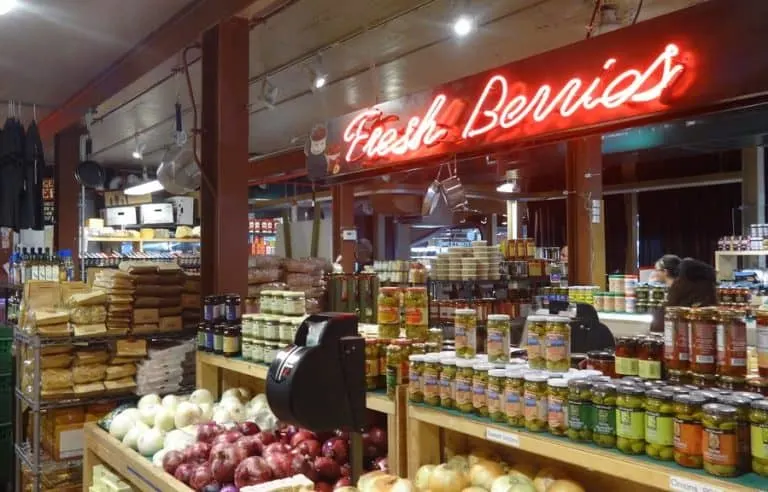 Kerrytown was founded in 1833 by a lawyer who derived the name from County Kerry in Ireland where his mother was born. It now boasts several restaurants to fit any palate as well as unique shops that would be hard to find anywhere else.
Their Farmers Market is open year-round on Saturdays and Wednesdays boasting 120 vendors from around Michigan and Ohio. You'll find the freshest local fruits, vegetables, bread, and other delicacies to snack on throughout the day. Or purchase local jams, honey, pastries, and other delicious items to share with friends when you return home.
Nestled within this Market, you'll also find the Artisan Market open from April to mid-December. Hours of operation are from 11 am – 4 pm every Sunday where there are a diverse mix of local artists and crafters selling their one-of-kind work.
13. Kerrytown Market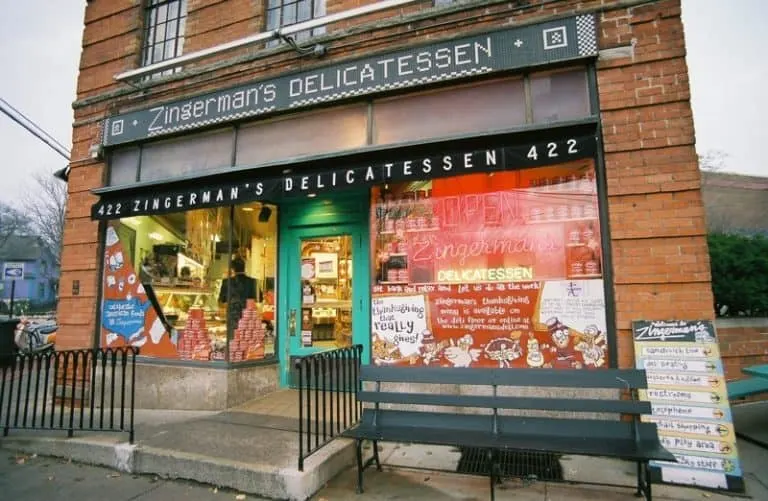 If you need to escape a rainy day or some relief from the sun, the Market has all sorts of spots for unique items to eat or purchase for souvenirs. Your young ones will like the Mudpuddles toy store and check out the Mother Goose Storytime held on the first Sunday of each month.
Zingerman's is a local institution that started as a delicatessen in 1982 but has expanded into a community of businesses offering baked goods, coffee, gelato, upscale American classic and Korean-inspired dishes at Miss Kim's (located in the Kerrytown Market).
14. Fairy Doors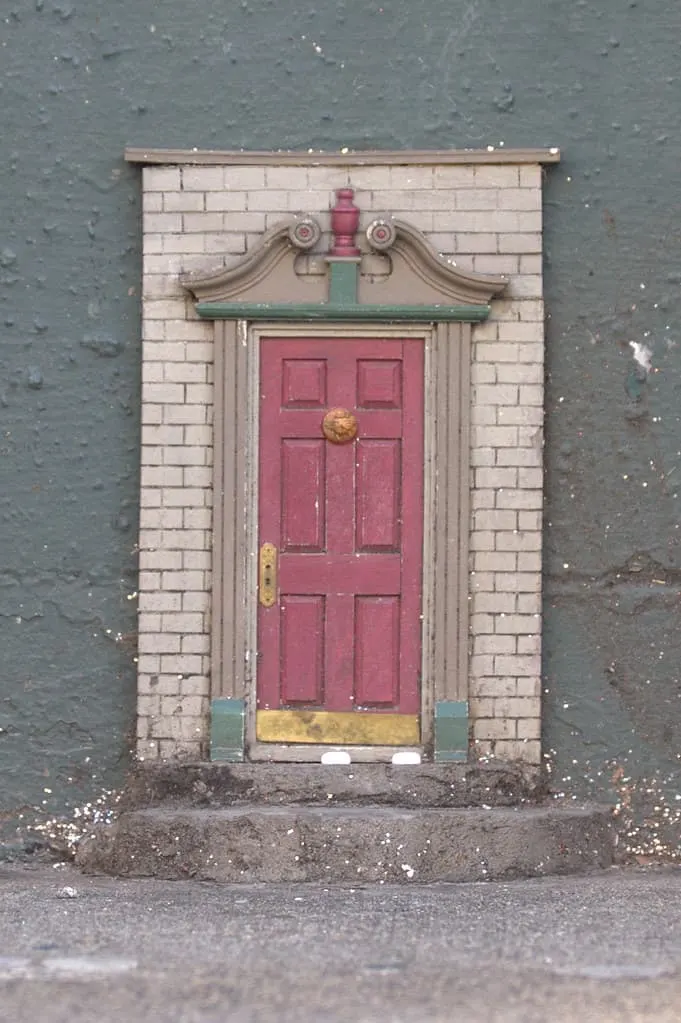 Most towns have something special about them that often isn't prominently shared in the travel guides. In Ann Arbor that involves searching for magical creatures and soaking in amazing street art:
Everyone loves a good scavenger hunt, but searching for the Fairy Doors of Ann Arbor is a can't miss experience. Local lore states that the first door appeared at a home in the early 90s. Over the years, this grew to more than 10 of these tiny little doors to be discovered all around town.
Thankfully, most of them are located fairly close to each other throughout the city center. You can visit the official Fairy Doors map here to help guide you on your quest.
15. Graffiti Alley & Local Murals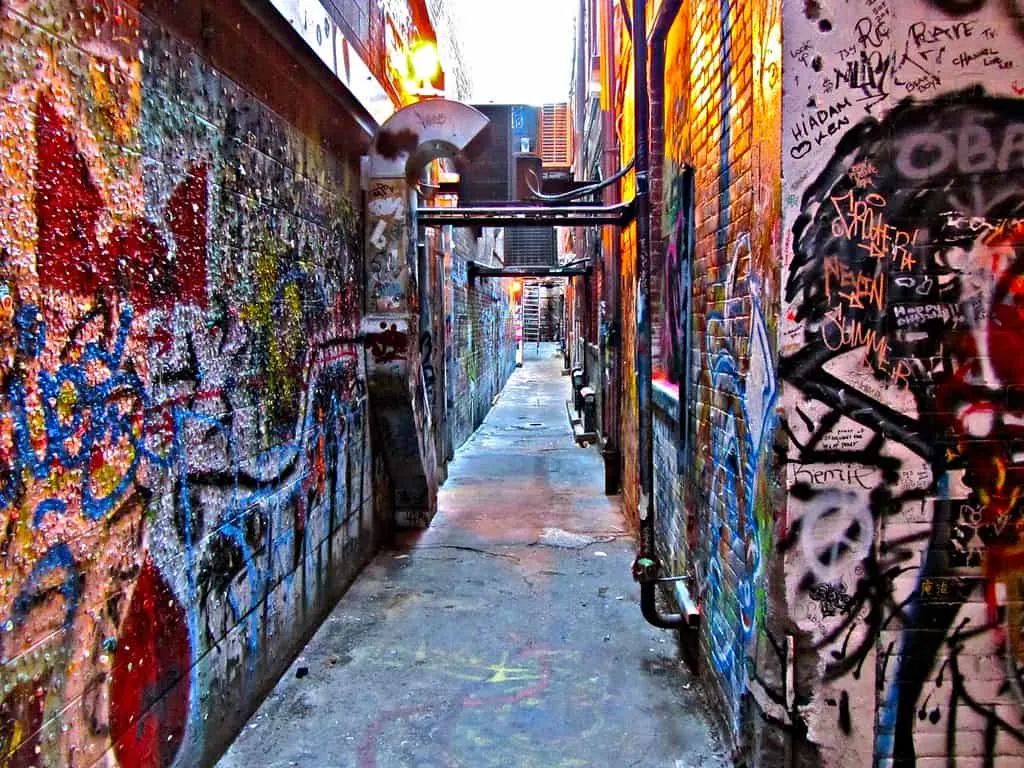 Once solely an illegal activity, graffiti has become an accepted form of public art enabling budding creators to showcase their skills. Graffiti Alley located on 380 E. Liberty Street started as one 5,000-square-foot mural that took five months to complete. Within a few years, a large portion was painted over in white inspiring others to contribute artwork over top of it.
In 2020 and 2021, the Ann Arbor Art Center commissioned many artists to paint murals throughout the city. Download the app which will guide you on a fun Mural Walk!
Find Things to do with kids near you! Trekaroo has dozens of guides for locations all over the United States.