There are so many incredible things to do in Door County with kids, a true outdoor paradise in Wisconsin. This coastal peninsula is dotted with adorable white clapboard homes, open fields, plenty of farmland, wineries, cherry trees, parks, places to fish, waterways demanding your attention, and lighthouses to admire.
Start your vacation by simply taking a deep breath and enjoying the fresh air and the chance to relax. Door County is in no rush, and it's always okay to stop and take your time here.
Start your day off with a coffee at Kick Ash Coffee in Ephriam and dive into the fun. Here are the best things to do in Door County, Wisconsin on a family vacation.
Explore more of the state! Here are the best things to do in Wisconsin with kids.
Top 10 Things To Do In Door County With Kids
1. Take in Sturgeon Bay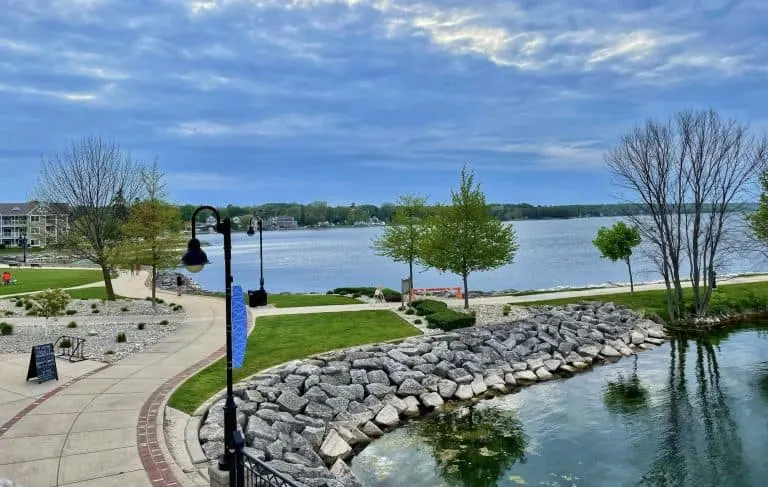 Sturgeon Bay is the largest town on the Door County peninsula, and a great place to start your visit. The town is all about the water and boats and all that goes with it.
Rent a boat, take a boat tour, go fishing, swim, participate in watersports, enjoy a picnic by the water, or visit a lighthouse. You'll see folks enjoying nature and creating memories in all sorts of ways.
The Maritime Museum here is well worth a peek, too, if you've got the time. Spending time in this town is certainly one of the top things to do in Door County with kids.
2. Take Time to Visit a Farm, Market or Orchard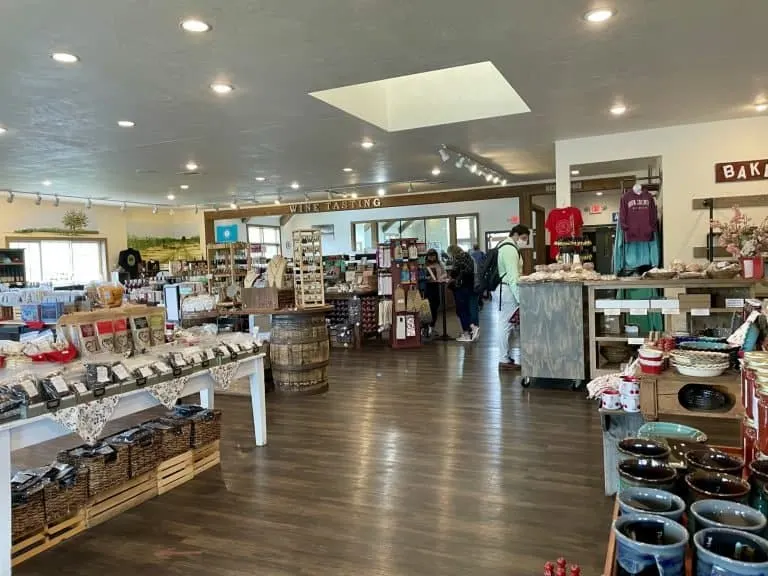 Door County is well known for its cheeses, cherries, wineries, craft beer and cute little markets where you can get many of these very things. Stopping to appreciate one of these establishments is a quintessential thing to do while in Door County.
Places like Lautenbach's Orchard Country Winery and Market offer you the chance to grab a gift, sample some wine or hard cider, munch on something good to eat, or admire the seasonal scenery in the orchard.
Little ones will also love visiting The Farm in Sturgeon Bay. Here, children can bottle feed baby goats, lambs, and piglets. They can also milk goats and watch chicks hatch from their shells.
3. Take a Day Trip to Washington Island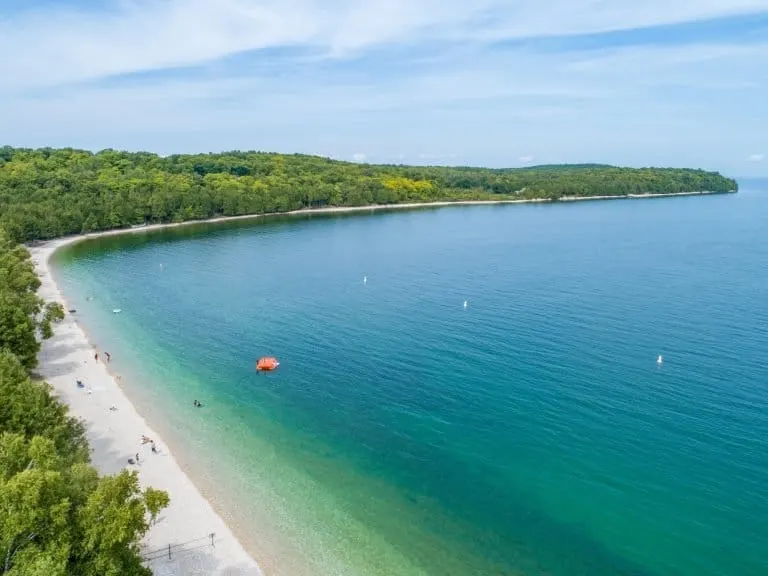 Reserve your spot on the ferry and head over to take in the scenery, water activities, shoreline, and recreational opportunities Washington Island has to offer.
Filled with a host of outdoor activities like relaxing on Schoolhouse Beach, attending a music or theater event, visiting a lavender farm, renting a boat, moped or ATV or taking a hike, this island is a popular day trip for locals as well as visitors to the region.
Put this on your list of top things to do with the family when in Door County.
4. Take Off on a Hike or Bike Ride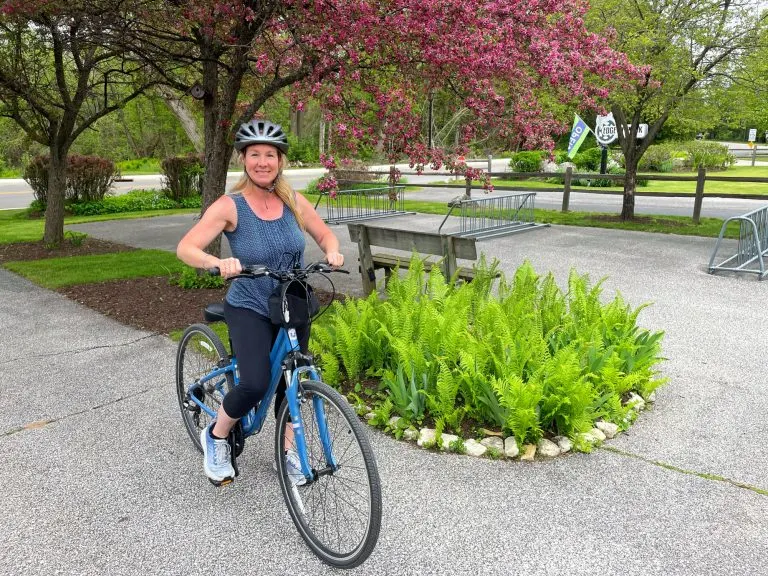 With five state parks, 19 county parks, and many pretty local parks, nature preserves, and state natural areas, there are plenty of places to get out and experience nature in Door County.
Try a bike ride or hike at Peninsula State Park. You can rent a bike at Edge of Park Rentals and cruise the Sunset Trail, a 10-mile bike path through the woods that's as pretty as it is relaxing. Another nice option is a guided walk/hike at Ridges Sanctuary in Baileys Harbor.
5. Take in the Views On A Lighthouse Tour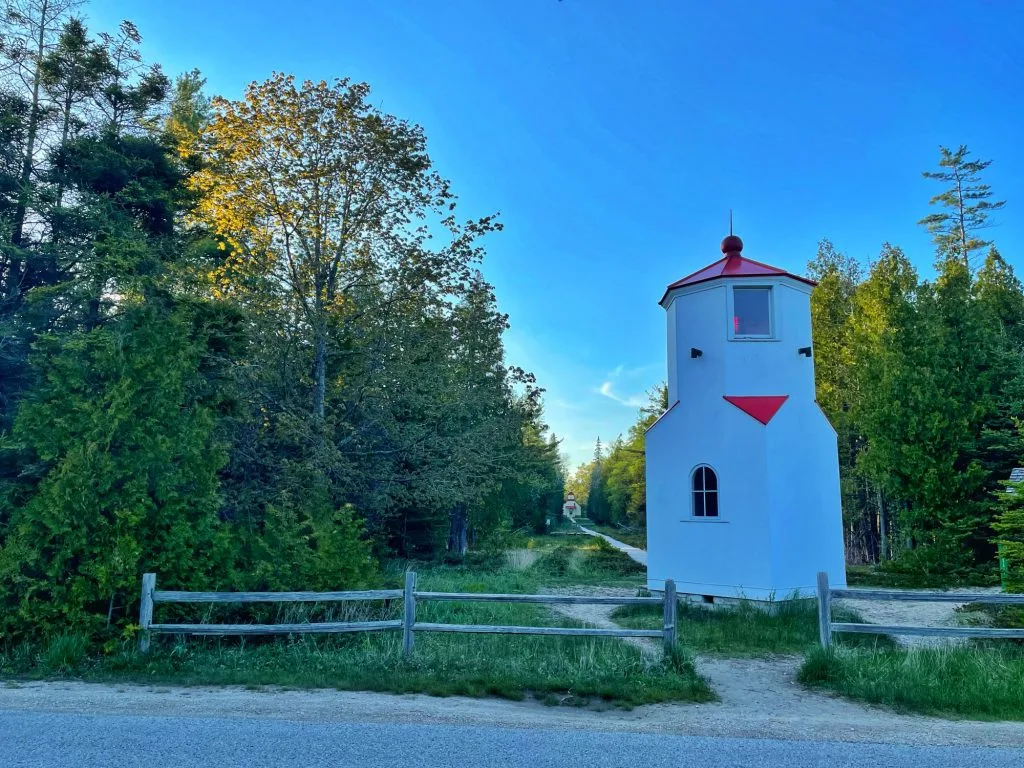 Door County is home to 11 historic lighthouses, so there are plenty to see and photograph. Stopping at one and taking a tour is one way to experience these important buildings, or you can join a larger, organized tour to see a variety of them via the Door County Trolley.
Kids will love seeing a real lighthouse up close and personal, and running around in the surrounding natural areas. Be sure to take some photos from the tops of some of them!
6. Take Part in a Fish Boil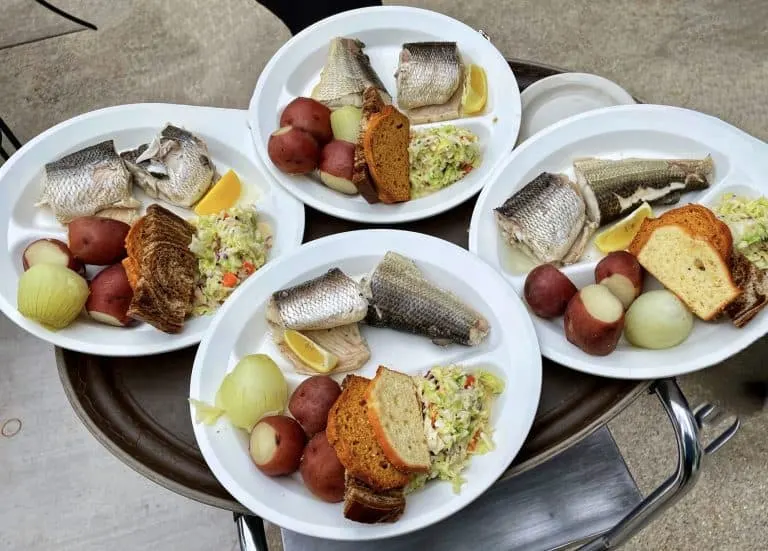 Fish boils are a long-standing tradition in Door County and a must-do activity with the kiddos. You owe it to yourself to try one if you've never experienced them before.
They're a fantastic and memorable show as well as a delicious dining opportunity, even if you're not a fish lover.
One of the best fish boils takes place in Ephraim at the Old Post Office Restaurant. Reserve your family's place at one of the daily servings, and take away a fun memory in addition to a full belly.
7. Take Your Art Talent to New Heights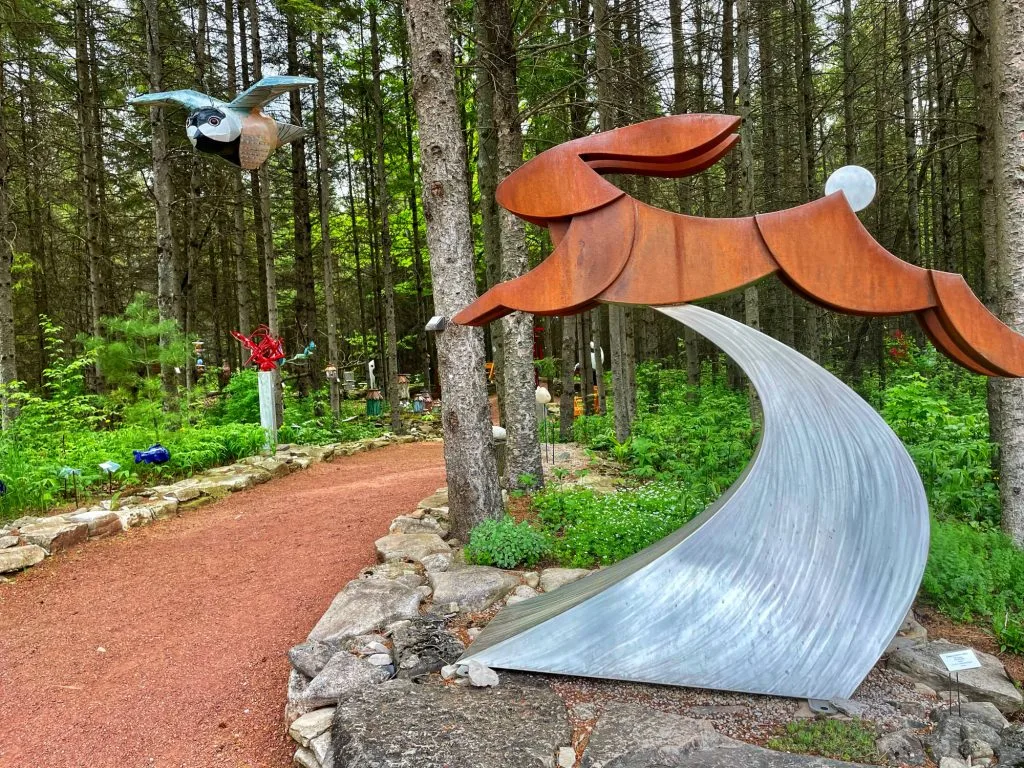 Door County is well-known for its art and creative community. You can visit any number of galleries to get a feel for the art and buy unique gifts created by area artists to wear, display or hang on your walls.
You can also sign up for a class in a field that interests you or your kiddos. From writing to performing to sculpting to painting – the variety is fun to see as well as to create. This might be one of your youngster's favorite memories after a visit to Door County.
8. Take Time to Enjoy the Theater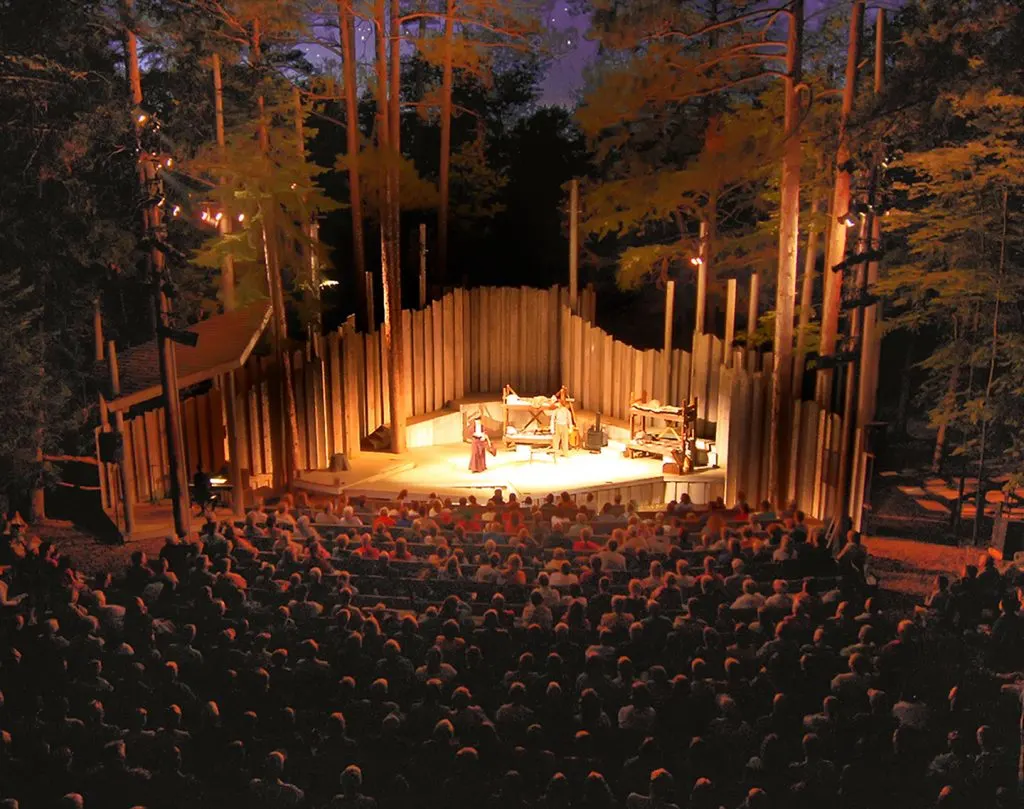 Door County is full of opportunities to appreciate a show or two. Northern Star Theater in Fish Creek is perfect for families. It's located in a wooded setting in Peninsula State Park where you can watch musicals under the stars for a truly fun and magical experience.
Another unique and kid-friendly theater experience that will charm the adults as well is catching a movie at Skyway Drive-In Theater. Bring back the old days and enjoy the show!
9. Take the Kids for Ice Cream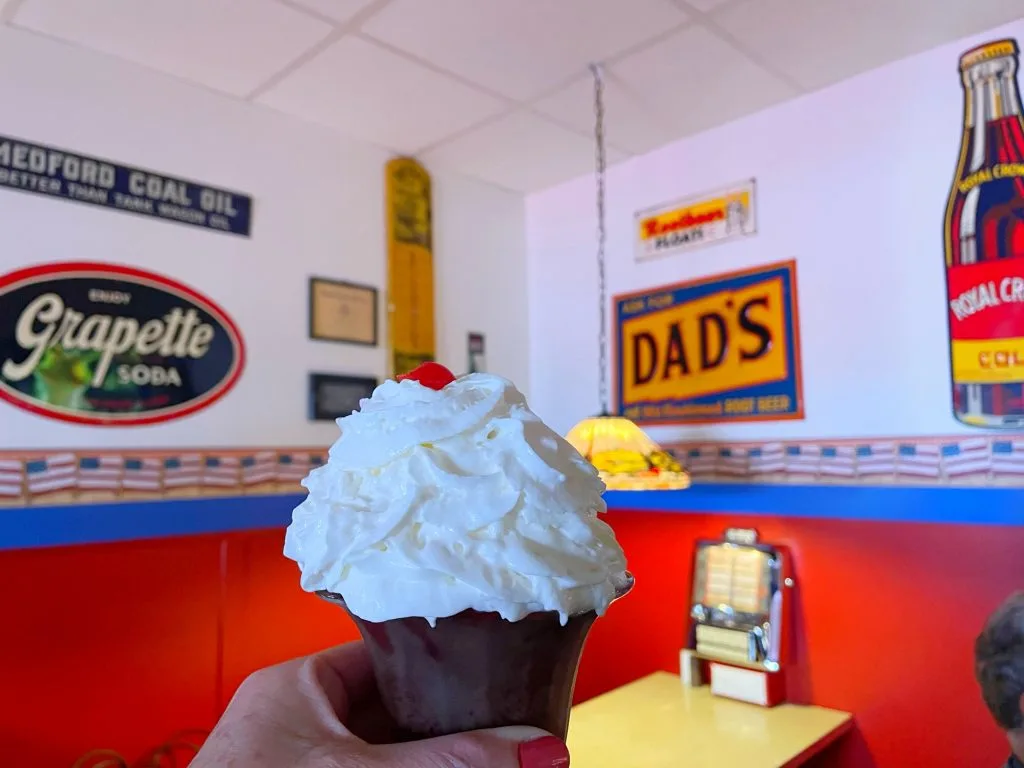 One of the more delicious things to do in Door County with kids is a tradition that's been happening for generations: going for ice cream while on vacation! It's one you shouldn't miss out on.
Stop by Wilson's Restaurant & Ice Cream in Ephraim and feel like you've stepped back in time with their jukeboxes, old fashioned soda fountain, home brewed draft root beer, flame broiled burgers and fun decor. Yum!
10. Take a Drive Through the Peninsula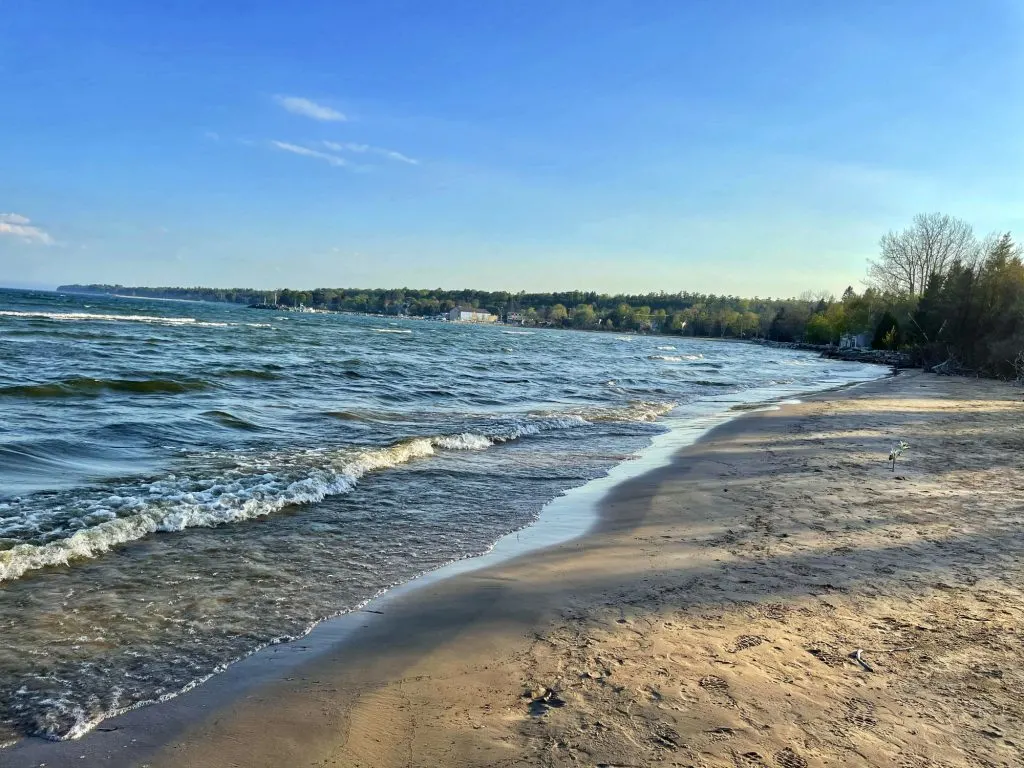 Door County is roughly 70 miles in length, so driving the entire peninsula is completely doable, and provides you with a scenic and pretty drive. Take note of the many farms, orchards, pretty clapboard homes, and wide variety of trees and flowers dotting the landscape.
There are 300 miles of shoreline here, and it takes a little over an hour to drive from one end of the county to the other. You can also do much shorter drives, and admire the cherry blossoms, fall foliage, beautiful snowdrifts or summer sunshine, depending on what time of year you visit.
Where To Stay in Door County with Kids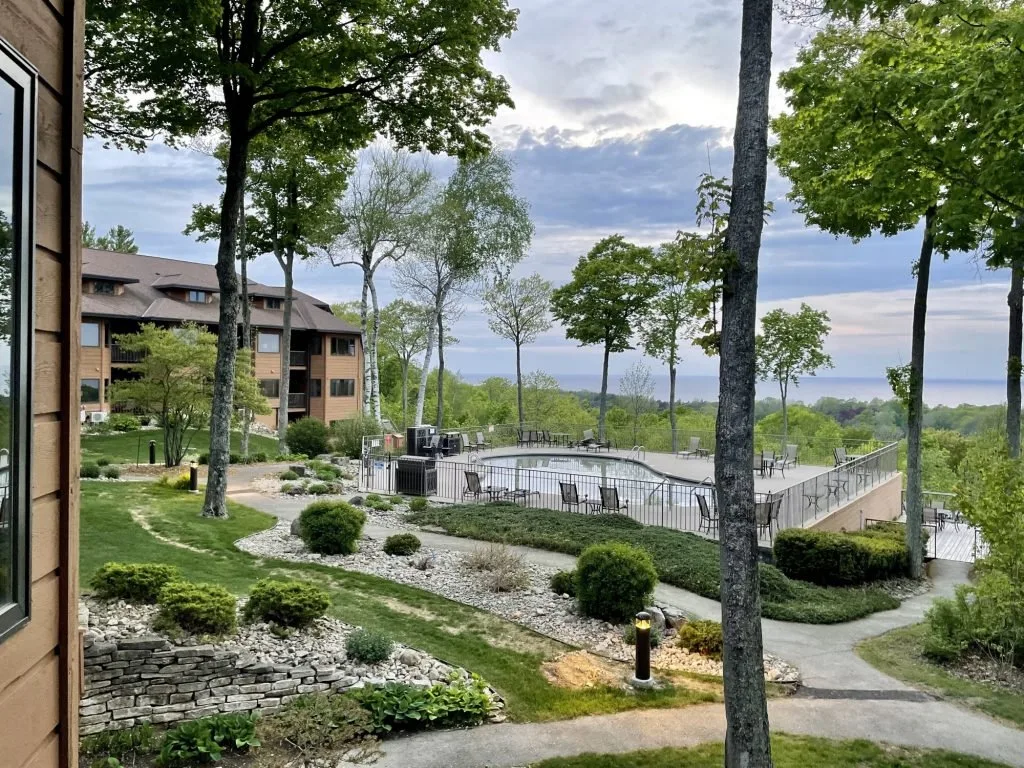 There are a variety of places to lay your head at night on the Door County peninsula. Families of all sizes will enjoy staying at The Landmark Resort.
This resort is the largest in Door County, and situates you in a rustic, wooded setting with rooms that come with kitchens, living rooms, roomy bathrooms, and patios or decks in addition to the number of bedrooms to best suit your crowd.
Roam around on the path that leads through the resort, play sports here, swim, work out, enjoy s'mores by the campfire, eat in the on-site restaurant, or just hang out and relax. It's a wonderful place to begin and end your vacation.
Disclosure: The author visited Door County, Wisconsin as part of a media tour for the purposes of research for this article. No monetary compensation was provided, and the opinions stated are her own.