Ski in Pennsylvania Students Ski Free!
Looking for a great way to spend some time having fun with the family this winter? Look no further than the many family friendly ski areas and resorts in Pennsylvania. Snow sports such as skiing, snowboarding, and snow tubing are great for connecting as a family and for some active, healthy fun as well.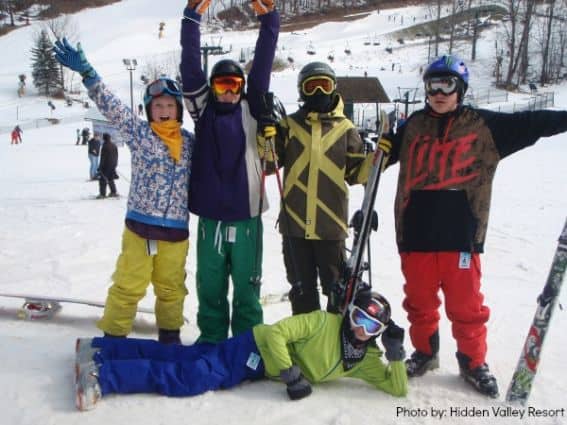 Sponsored by Pennsylvania Ski Areas Association: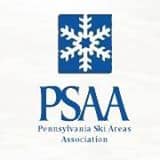 PSAA represents 21 ski areas in Pennsylvania. Our member resorts are leaders in teaching adults and children how to ski and snowboard and are within hours of many of the largest cities in the East offering great learning terrain and certified teachers. Learn to Ski / snowboard packages include a beginner lift ticket, lessons and rental equipment. Everything you need to get you started in this great outdoor sport. Boot up and join us this winter! http://www.skipa.com
7 Reasons for Families to Ski in Pennsylvania
All 21 PSAA resorts have Learn to Ski Packages making it easy for everyone in the family to learn to ski or snowboard.
Families enjoy child pricing for age 12 and under with accompanying paying adult.
Pennsylvania ski areas offer a variety of terrain, varying from beginner to advanced to accommodate skiers of all levels.
Many of the ski areas offer year round activities including snow tubing, terrain courses, waterparks, zip lines and more!
Some ski areas are full service, year round resorts offering a variety of vacation options perfect for families. See what our Guroo Sharon had to say about Seven Springs Mountain Resort.
For the non-skiing tots, many of the ski areas such as Bear Creek Mountain Resort and Blue Mountain Ski Area offers daycare services.
All 21 PSAA resorts participate in the 4th & 5th Grade Snowpass Program where your child can learn to ski/board for free!
4th and 5th Graders Ski FREE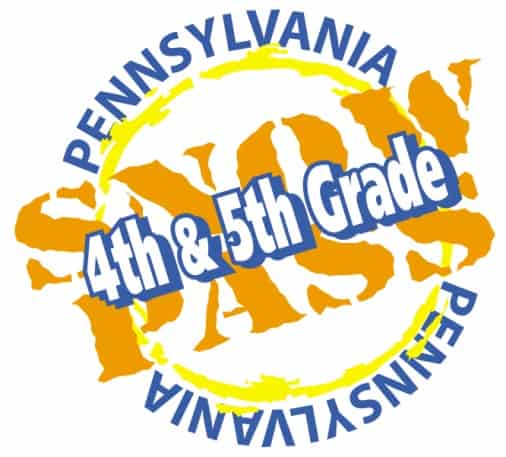 The 21 PSAA resorts feature the 4th & 5th Grade Snowpass Program, offering the opportunity for students to learn a new snow sport for FREE. This is a great age to get out on the mountain, for they have the interest and ability to learn new skills. The Snowpass includes a booklet containing a free Learn to Ski/Board Package and three coupons for complimentary child day lift tickets.
Students must be accompanied by a paying adult. If you don't know how to ski or snowboard, this is a great time to consider discovering a new sport too! All of the ski areas offer beginner packages, making it easy for the whole family to learn. To learn all about the Snowpass program, including restrictions and blackout dates, please visit the PSAA website.
Win Lift Tickets and Lessons

Don't forget to enter our Monday Madness giveaway to win 6 Learn to Ski Packages from your choice of one of four different PSAA resorts!