There is only one thing I love more than exploring a new city with my family is- doing it for free! Luckily there are plenty of free things in Phoenix to keep visitors and locals occupied. Phoenix houses interesting museums, picturesque mountain trails, and unique stores, all of which cost nothing to explore. Read on to discover some of the free things to do in Phoenix.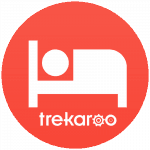 We're an affiliate of Booking.com. When you book through us, you still get their lowest price guarantee and we get a few dollars. Thanks for helping to keep Trekaroo free.
Free Things To Do in Phoenix
Free Museums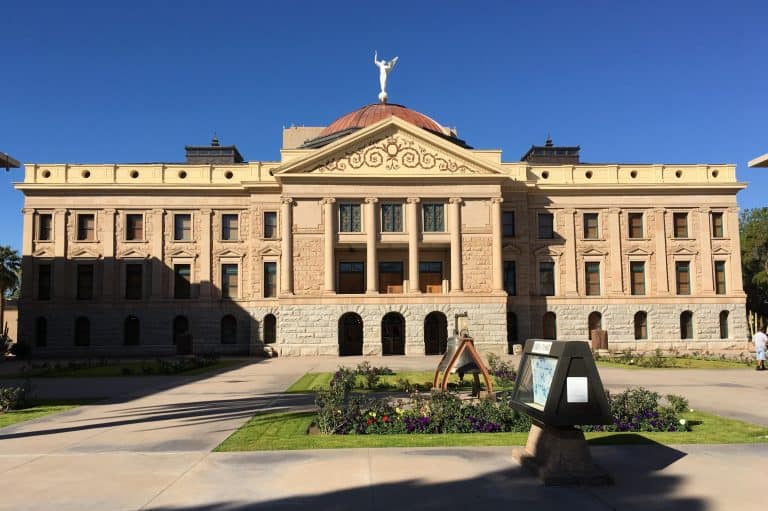 Phoenix houses many free family-friendly museums. Explore the capitol building and learn about Arizona's rich history at Arizona Capitol Museum. This museum offers Family-Fun Days every Saturday, September through May. Another place to learn about history for free is the Wells Fargo Museum. While here, enjoy interactive exhibits and artifacts from the original Wells Fargo stagecoaches. After the Wells Fargo Museum, walk across the plaza to the Phoenix Police Museum. Discover how law enforcement operated in Phoenix way back in 1881. Children love dressing up as police officers and playing in an old police car.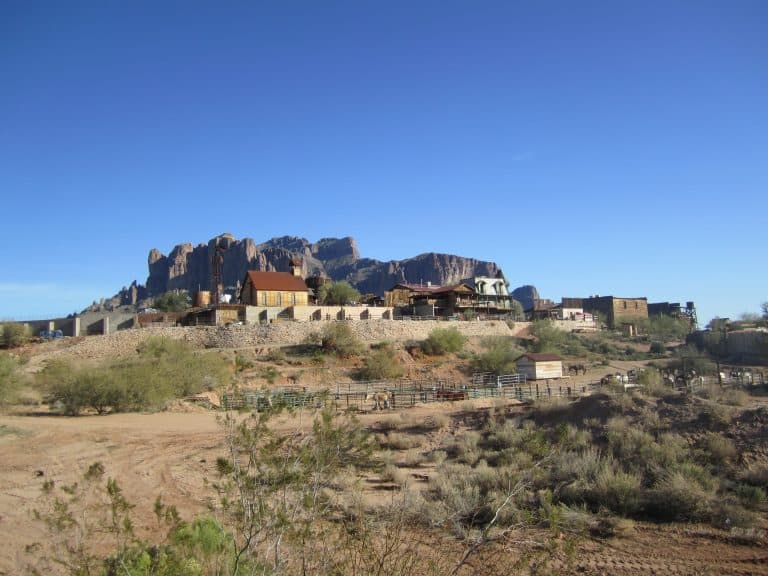 To get more immersed in Arizona history, stop by Historic Sahuaro Ranch in Glendale, Arizona. Experience activities, exhibits, and tours that explain what ranch life was like for families living here in the early 1900's. After wandering the grounds, enjoy a free tour of the Main house built in 1891. The Wild West also still lives at Goldfield Ghost Town in Apache Junction, Arizona. Although all the attractions here come with a price tag, it is free to explore the town and watch the weekend gun show. Stroll down the boardwalk as you peek in authentic looking buildings and mingle with actors in period clothing.
Note: Although all these museums are free, most appreciate a small donation.
Check out our article Top 10 Things To Do in Arizona to find more family-fun around the state.
Cool Shops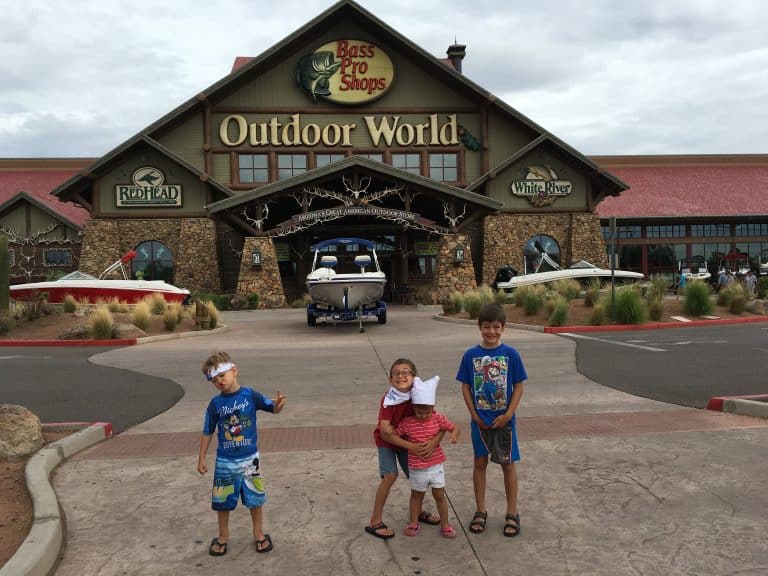 One of the coolest free things in Phoenix is a visit to a local sporting good stores. Stop by Cabela's in Glendale for huge aquariums and museum-quality animal displays. They frequently host family-friendly events, so check their calendar for the next one. Bass Pro Shop in Mesa also has taxidermy animals on display and a 18,500-gallon aquarium. Every day, kids help feed the trout in the trout stream at 1:30 PM. In addition to seasonal family events, Bass Pro hosts Kids Night every Tuesday evening. This involves crafts, popcorn, archery, and more.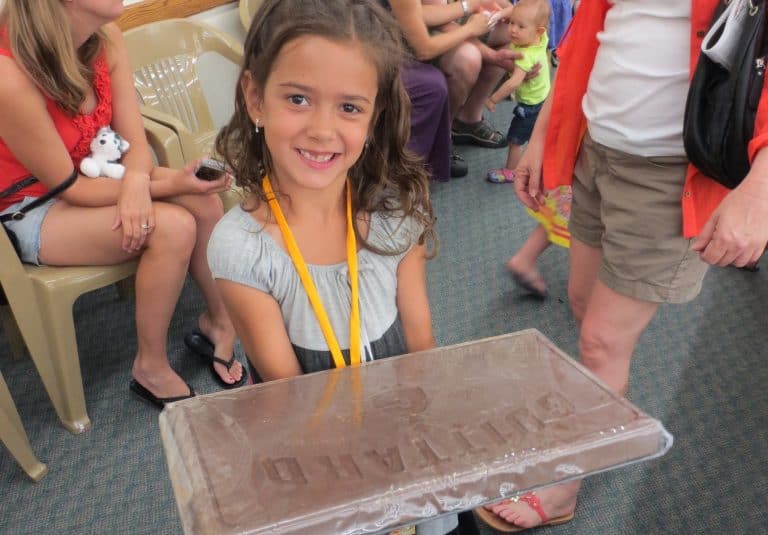 Another shop to check out is Cerreta Candy Factory in Glendale. In addition to the delicious free smells, free tours are offered Monday-Friday at 10 AM and 1 PM. See how this family shop creates mouth-watering treats. Sample one of the candies for free, or splurge a little and buy some treats to take home.
Look for amazing deals on family-friendly hotels in Phoenix.
Get Outside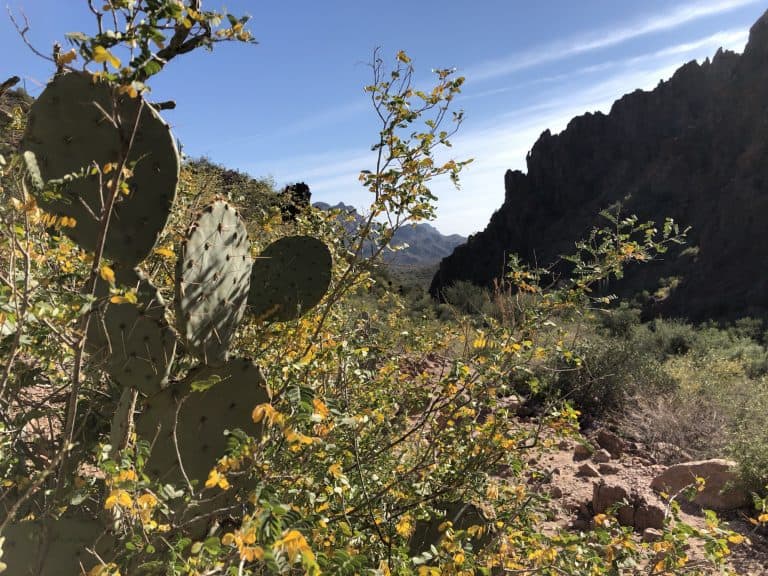 Take advantage of the 3 seasons of perfect weather with plenty of free hiking around Phoenix. At Papago Park, hike the iconic Hole-in-the-Rock trail and enjoy picturesque views of the city. Likewise, South Mountain Park provides stunning trails for all skill levels. My family especially loves the trails of the Superstition Wilderness including Hieroglyphic Trail and Peralta Trail.
If you happen to be visiting in that 4th season, hit the numerous free splash pads around town. A couple of our favorites include the ones at Riverview Park in Mesa and Espee Park in Chandler.
Discover great hikes around the Phoenix area by reading our full guide, Best Hikes in Phoenix with Kids.
Free Museum Days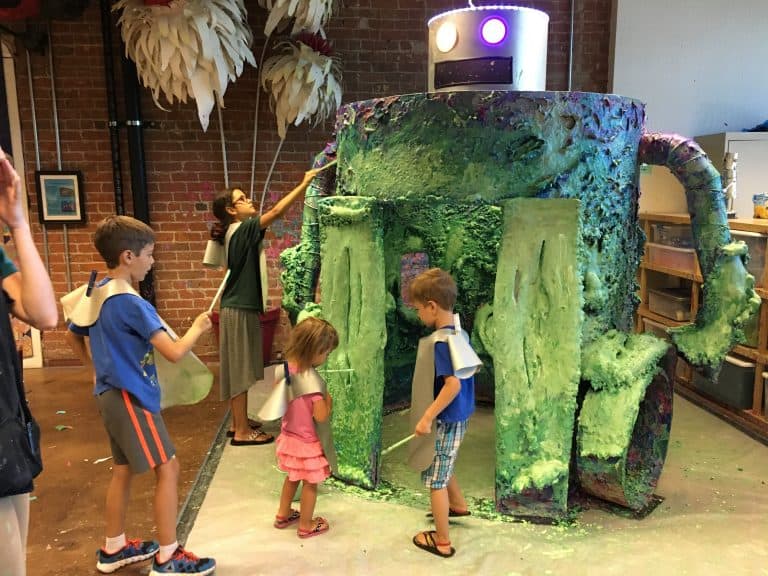 My kids love the Children's Museum of Phoenix, but bringing five kids here comes with a hefty price tag. Thankfully, they offer free admission the first Friday of every month from 5 – 9 pm. While here, kids run through a noodle forest, climb inside a flying bathtub, and test the limits of their imagination.
The Heard Museum also offers free admission on the first Friday from 6- 10 pm (excluding March). This museum introduces families to Native American cultures. Children especially love the hands-on activities based on the cultures of different tribes and the play canoe to climb in.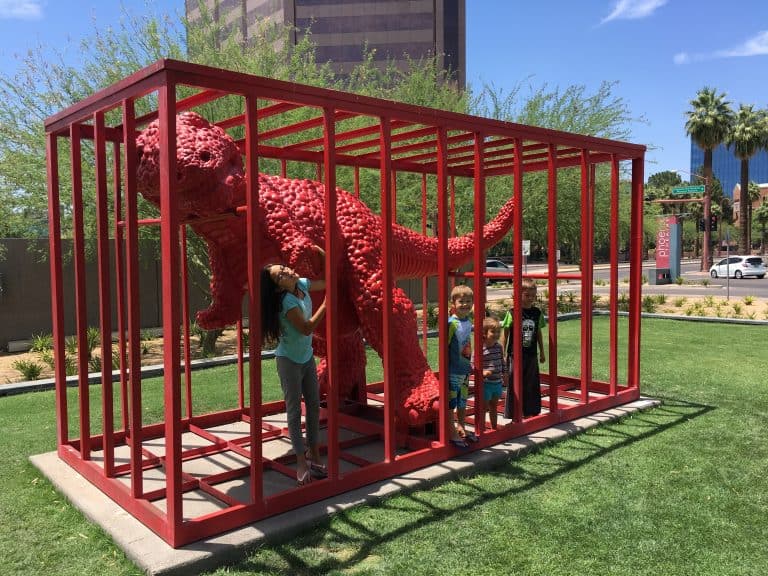 Phoenix Art Museum switches general admission to voluntary donations several times a month. These times include every Wednesday from 3- 9 pm, the first Friday from 6- 10 pm, and the second Sunday of the month from noon- 5 pm. During these free Sundays, hosted by Discount Tires, the museum makes everything extra exciting for families with performances, DIY projects, and more. If you visit another day, be sure to pick up a scavenger hunt at Visitor Services.
On the second Tuesday of every month, the Desert Botanical Museum hosts Community Day and admission is complimentary. Stroll through the grounds and appreciate the variety of colors and shapes in the desert.
Fry's Grocery Stores hosts an annual free weekend at Arizona Science Center around mid-September. In addition for four stories of fun, there will be hands-on demonstrations and activities throughout the weekend. Check their events calendar and plan ahead to attend this event.
Four of these museums made our top 10 list! Discover what else made the Top 10 Things to do in Phoenix with Kids.
Check for deals on family-friendly hotels in Phoenix.
Lead photo by: Bigstock