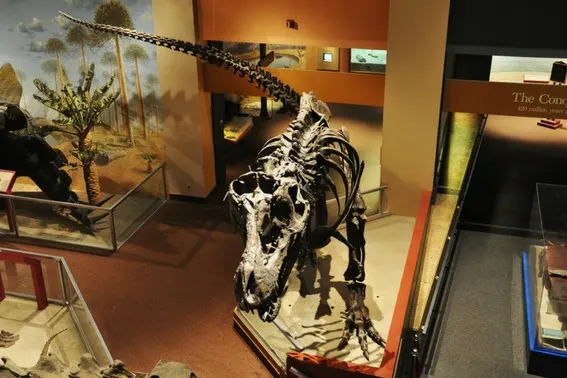 When our son turned 4, he wanted a dinosaur party. I was thrilled. My imagination went wild over creating a wonderful dinosaur dig complete with a dino egg hunt. These terrifying creatures have captured the minds of even the youngest children. Parents can use that fascination to instill some learning into the kids and discover the dinosaurs around the country.
Lead Photo by: Bigstock/jiawangkun
Discover the Dinosaurs
Natural History Museums
Most natural history museums these days have some dinosaur fossil replicas that most kids are totally in awe off. One of the finest collections of dinosaur fossils is in New York City. The American Museum of Natural History is a must see for your dinosaur loving child. "The huge skeletons of animals and dinosaurs is a site to see" says luisnmon on Trekaroo.
To learn about how to incorporate paleontology during family travel, check out our article Road School: Learning about Dinosaurs while Traveling and at Home.
Outdoor Areas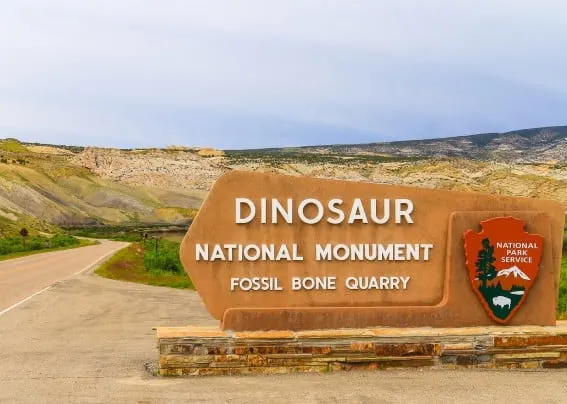 Photo by: bigstock/MixMotive
But wait, beyond looking at these dinosaur displays that are off limits to kids, there are many playgrounds at theme parks where kids can pretend to be paleontologists. From LEGOLAND to children's museums around the country, kids can dig in the sand and find bones of their own.
If you are looking for a place your kids can see real life excavations take place? Visit La Brea Tar Pits in Los Angeles, CA! Trekaroo user mmatheny says it's a "wonderful educational experience." In fact, California has quite a collection of fossils on display. Dinosaur-lovers visiting Montana are in luck as there are multiple museums and outdoor areas where the public can see dinosaur fossils and learn about paleontology. Also, don't forget about our public lands. Dinosaur National Monument, which runs over the border between Utah and Colorado, is also home to fossils and lots of interesting history. Tip: If you want to see the dinosaurs, head to the Utah entrance.
Check out our guide to learn more about where to find dinosaurs in the golden state.
Replicas and more
If you have a dino fan, don't miss Dinosaur World in Cave City, Kentucky and Plant City, Florida. Michbear's kids loved digging for fossils and roaming between giant dinosaur replicas. "Wow! They're big!" she says. Got Teens? They will enjoy Laurel Caverns in Hopwood, Pennsylvania where they can rappel and climb through the cave as well as go on fossil-hunting excursions.