Located just an hour from Chicago, Indiana Dunes National Park has 15,000 acres waiting to be explored. With 15 miles of shoreline hugging Lake Michigan, beachcombers flock for some fun in the sun. Hikers may want to explore the 50 miles of trails. But did you know that the national park is one the most biologically diverse around?
From the dunes and swamps to oak savannas and prairies, the various ecosystems you traverse is quite impressive. Whether you enjoy beach time at many of the beaches or prefer the quiet one on one time with nature on any of the hiking trails, Indiana Dunes National Park offers something for everyone in the family.
Things to do in Indiana Dunes National Park
Indiana Dunes is one of our newest national parks. It was given national park status on February, 15, 2019. Before that, it was classified as a National Lakeshore.
WIth its proximity to the surrounding Midwest cities, Indiana Dunes is busy year round. Beachcombers tend to flock during the summer months and the park will therefore be busy.
A midweek visit during the spring and fall will lead to a quieter experience.
First, Visit the Indiana Dunes Visitor Center
As with all National Parks, your first stop should be the Visitor Center. This is where you can find trail maps and information, use bathrooms, buy a souvenir at the gift shop, grab Junior Ranger booklets and Beachcomber Junior Ranger Explorer booklets.
Don't forget to get your National Park booklets stamped here, too. The activity center is a great spot for kids (and adults) to gain a bit more understanding about the park.
Just Beach It
With 15 miles of Lake Michigan shoreline, a beach day is definitely one of the main attractions of Indiana Dunes National Park.
Choose from eight different beaches within the national park. One of the more popular options is West Beach with its stunning views of the water and plenty of parking. It is also the only beach that has a lifeguard.
For a more secluded option but with limited parking, choose Kemil Beach or Lake View Beach. Just arrive early to secure a parking space. Many of the beaches mentioned have hiking trails nearby.
TrekarooTip: Always check water and beach conditions before heading out. The Indiana Dunes social accounts also lists out parking lot situations.
Enjoy one of the Many Hiking Trails at Indiana Dunes National Park
With over 50 miles of trails, hikers will easily find a trail to suit their needs. Want to go over dunes? Wetlands? Forests? Prairies? The Indiana Dunes has it!
For a hike where the trail leads to a beach don't miss Mt. Baldy. Just watch out for that one dune climb at the end. Mt. Baldy is a great example of a "living" dune moving a few feet every year. The only way to hike to the summit of this dunes in on a guided tour by a National Park ranger.
The relatively flat hikes at Chellberg and Bailly Homestead are an easy option as well.
One of the best trails at Indiana Dunes is the West Beach Succession Trail with its stairs, boardwalks, and sandy trails leading to the beach. This one-mile hike gives hikers an "ecology" lesson of the four stages of dune development. The vantage points of Lake Michigan from the trail are amazing. On a clear day the Chicago city skyline can be seen.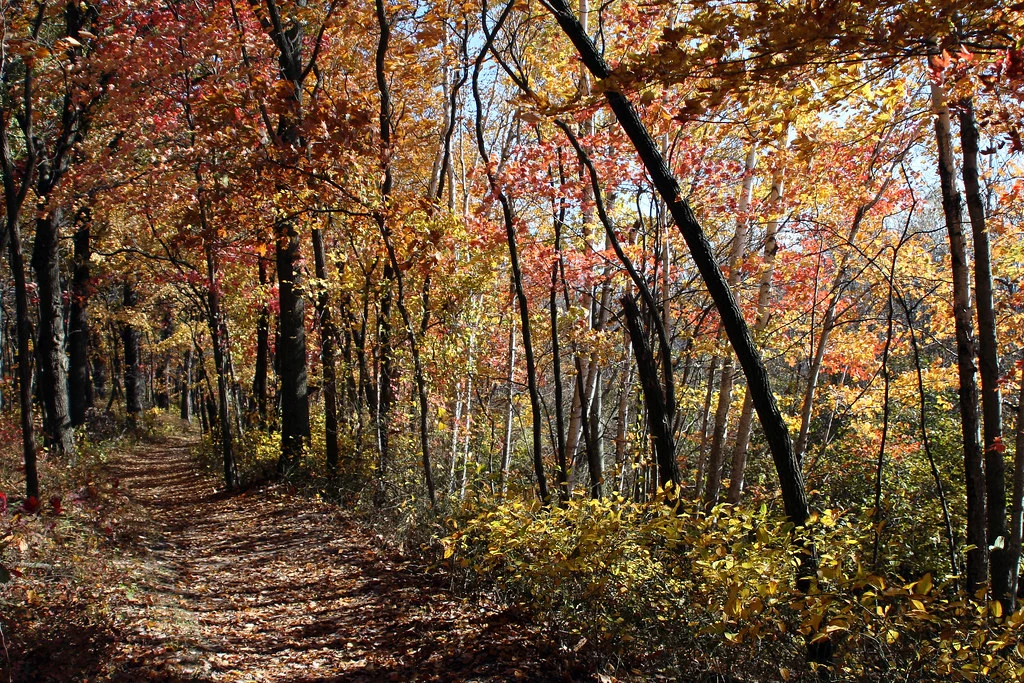 Need a more challenging trail? Hike at Cowles Bog through 4.5 miles through wetlands, forested dunes, and end up at the shoreline.
Check out the Homes of the Future
Cruise down Lake Front Drive to see the historic Century of Progress Homes. These five homes were actually from the 1933 Chicago World's Fair (transported by barge!) and served as an example of what homes would look like in the future. Don't miss the pink Florida Tropical House.
Take the Diana Dunes Dare Challenge
Want to challenge yourself? Take the Diana Dunes Dare challenge! The challenge, named after local legend Alice Mabel Gray (also known as Diana) and lover of the Dunes, follows the West Beach Succession Trail (read more about the trail above) from the forest to the lake.
After completing the challenge, show your pride and head back to the Visitor Center for a Diana Dunes sticker.
Looking for another challenge? Take the 3 Dune Challenge at the neighborings Indiana Dunes State Park where you hike 1.5 miles and climb up 552 feet. It may be challenging, but it is a blast!
Enjoy a Bit of History…and a Farm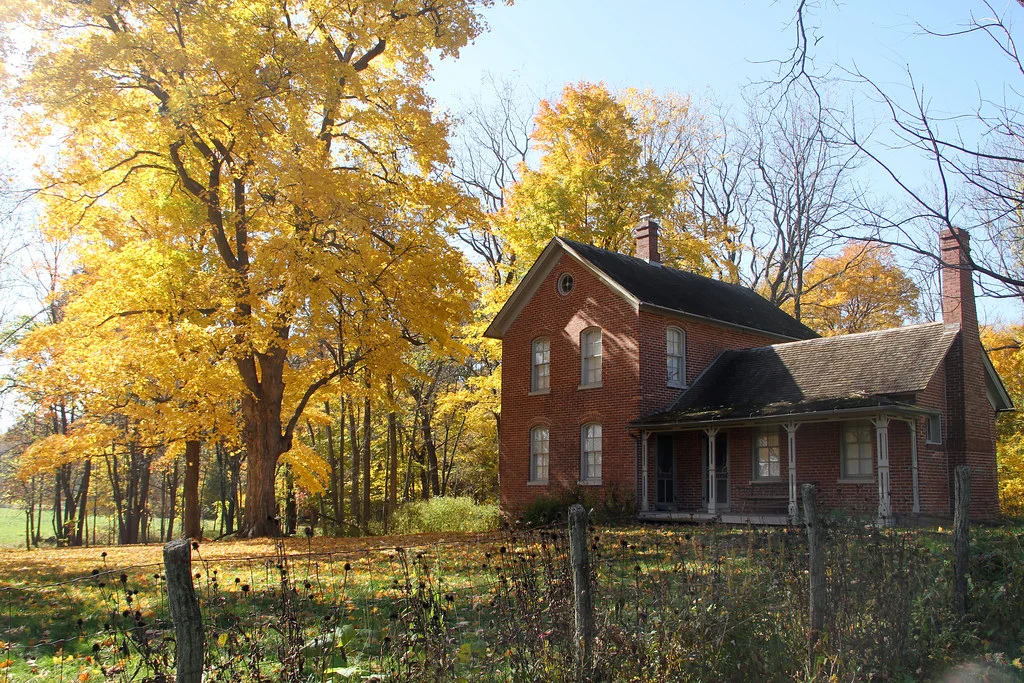 Interested in history and seeing animals? Kill two birds with one stone with a visit to Bailly Homestead and Chellberg Farm. The two sites are located very close to one another.
The Bailley Homestead served as the site of the first known non-native resident at Indiana Dunes with a fur trading post in 1822. This fur trading post was an important stopping point between Chicago and Detroit.
Chellberg Farm was once owned by Swedish immigrants and today, animals such as chicken and cows call the farm home. It is still a working farm and tours of the farmhouse are led by park rangers.
Bonus: Visiting Chellberg Farm and Bailly Homestead qualifies for a few activities in the Junior Ranger booklet.
Find More Ways to Enjoy the Park
There are 37 miles of bike trail inside of Indiana Dunes National Park. E-bikes are permitted on bike trails. All are paved except for the gravel, 19-mile Calumet Bike Trail. Nearly all the bike trails are flat , minus an overpass here and there.
Other activities include bird watching, fishing and boating, geocaching, and even go horseback riding. If you happen upon Indiana Dunes in the winter, you can still go hiking or admire the icy beauty of Lake Michigan. Cross-country skis and snowshoes can be rented from the Paul h. Douglas Center for Environmental Education.
Explore more of the state! Here are the best things to do in Indiana with kids.
Where to Eat in Indiana Dunes National Park
A solid option in the park is the Dig the Dunes Trail Stop located at Portage Lakefront & Riverwalk offers snacks, beer, wine, and more.​
Located in the State Park, the Pavillion Restaurant and Grill is the best bet. The newly restored historic Pavillion is the spot to enjoy pizza, ice cream, as well as the spot to enjoy scenic views from a rooftop.
Looking for food outside the park? There are plenty of options just a short drive away. For craft brews, head to the family-friendly brewery Chesterton Brewery. Not only is the veteran owned-brewery great for families, but they have great BBQ!
For a little bit of nostalgia with your fries, check out the Port Drive In. Kids will love the kids meals in a car box. Don't forget to try their home brewed root beer in a frosty mug!
For a quick stop, the Goblin and The Grocer has great sandwiches, a nice patio, drinks, and of course the delicious Valpo Ice Cream.
Where to Stay in Indiana Dunes National Park
Want to sleep under the stars? For a campground within the National Park, stay at The Dunewood Campground where you'll have easy access to trails and beach.
Another campground closely located within the Indiana Dunes State Park is the Indiana Dunes State Park Campground. With an ideal location less than a mile from the beach, make sure to book far in advance.

If you'd rather not "rough it," cross the border and head to Michigan just minutes away to The Neighborhood Hotel Grand Beach where apartment-like suites give you much needed peace and quiet in a residential neighborhood.
Grand Beach was initially formed as a resort community and the amenities are plentiful – a cowboy cauldron for bonfires, a real popcorn machine, a warm pool with toys, axe throwing, ping pong, board games, books, and more! For more hotel options, look nearby in Valparaiso and Portage, Indiana.