New York City is one of the most visited places in the country, and with good reason. There are countless family-friendly activities and historical sites to explore, but all those visits can add up. Believe it or not, New York City offers a plethora of free activities for families to enjoy.
Is There a Free Museum in NYC? You bet!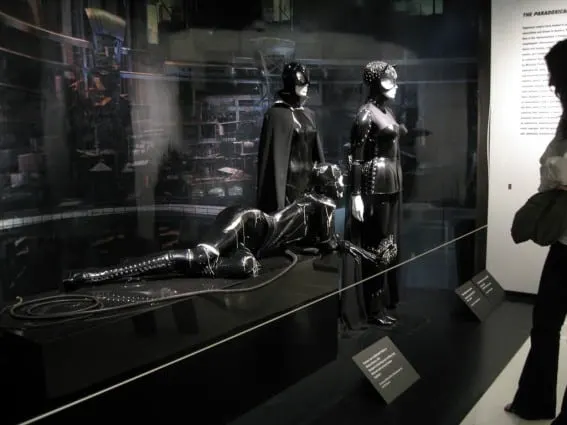 New York City is full of world-class museums. Families won't have to look far to find one of interest. The National Museum of the American Indian, located in lower Manhattan, is free to visitors. Enjoy learning about Native Americans through both permanent and temporary exhibits and programming.
The Sony Wonder Technology Lab, located in midtown Manhattan, is an interactive technology and entertainment museum that kids will love. The interactive exhibits are not only fun, but educational; it is a very popular place. Walk-up admission is limited so to guarantee your admission, be sure to make reservations in advance.
If you love fashion or have a budding fashionista in your house, then a visit to The Museum at Fashion Institute of Technology is a must. The three museum galleries feature both permanent and temporary collections as well as a gallery for student and staff exhibitions showcasing fashion from a historical perspective up through the modern-day.
In addition to these museums that are always free, there are a number of other museums throughout the city that offer free admission on select days. These include the Children's Museum of Manhattan, Brooklyn Children's Museum, and the Museum of Modern Art, just to name a few. Be sure to check the individual websites for more information regarding free museum admission.
Free Tours in NYC? Yup!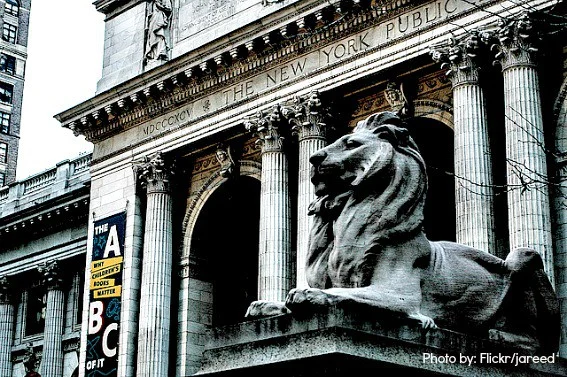 The New York Public Library is a building worth visiting for its stunning architecture and grand spaces. Visitors can explore on their own or sign up for one of the free tours offered throughout the year.
The Federal Reserve Bank of New York offers free public tours Monday through Friday, where visitors will learn about the role the Federal Reserve System plays in monetary and financial policies and growth. Reservations must be made online in advance, up to thirty days prior to visiting.
City Hall is one of the oldest city halls in the country and is known for its beautiful architecture. City Hall also houses one of the most important collections of American portraits featuring presidents, governors, foreign dignitaries, and many more. The public may enjoy a free, one-hour tour of this historic treasure. Please note, the minimum age for the tour is 9-years-old and reservations must be made in advance through their website.
Federal Hall National Memorial is one for the history books. This is where George Washington was sworn in as our first president! Located on Wall Street, the building which once housed the first Congress and Supreme Court now serves as a museum and memorial to the first president and the commencement of the United States. Visitors can either take a free self-guided tour or a Ranger-led tour while kids can participate in the Junior Ranger program.
Hidden Treasures of New York City Parks (Surprise, they are Free!)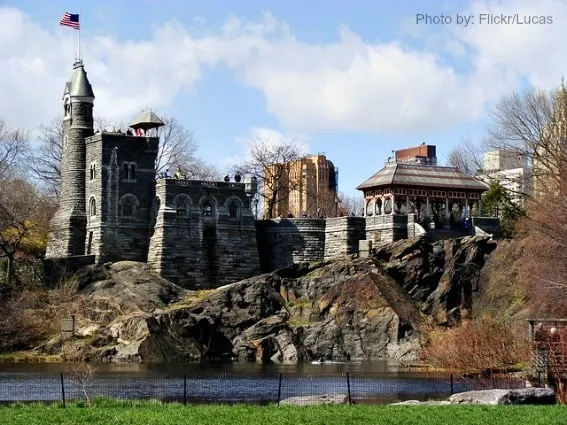 There are many public parks throughout New York City, but the parks listed here offer more than the customary promenade and people-watching. Within Central Park, visitors can enjoy seasonal concerts, plays, and festivals at iconic spots like Strawberry Fields. The kids will enjoy stopping into the Charles A. Dana Discovery Center for free drop-in activities or to check out a discovery backpack. Everyone in the family will enjoy the view of the park from Belvedere Castle. On Manhattan's West Side, discover High Line Park. Take a tour or check out one of the many kids programs such as story time, art hours, and the children's work yard kit.
If visiting Brooklyn, Prospect Park offers playgrounds, trails, and many grassy areas to enjoy. Cool off at the free Splash Pad during summer months, explore the Zucker Natural Exploration Area, or visit The Audubon Center for free nature programs.
Located in Queens, the Socrates Sculpture Park is a family-friendly outdoor museum and public park. Not only does it showcase art exhibits, visitors can also enjoy the sculpture gardens, artist-led tours, and best of all, free family programming.
These hidden treasures of New York City have much to offer families: museums, tours, parks, and more. Take the time to check out these great activities in NYC, all for free!
Featured photo by: Bigstock/photo.ua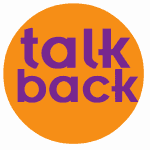 Now tell us! What is your favorite free spot to visit in New York City?