New York, New York, it's a heck of a town! New York is a mecca of tourist attractions and has something to offer everyone, no matter your age, gender, or taste. You can find world class museums, theater, shopping, eating, and sporting events. With all this city has to offer, it may be hard to decide where to base your first trip to NYC. But for the first timer, I think mid-town is the best place to be. There is so much to do in this part of town and traveling to other neighborhoods of the city is easy via foot, cab, or subway.
What to Do in NYC
Although you certainly can't do everything noteworthy in one trip to NYC, here are a few of our favorites.
Looking for more? Check out our Top 10 Things to do with Kids in NYC.
Times Square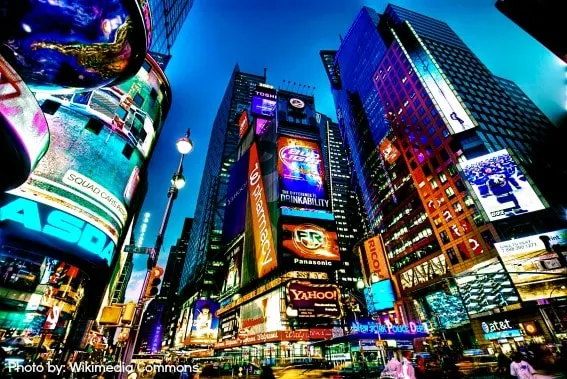 One spot every first timer must see while in New York City is Times Square. It is one of those places that New Yorkers avoid and tourists love. The energy is palpable and the sites are spectacular, especially at night when everything is lit up, making Times Square a perfect place to people watch. Kids will especially love meeting an M&M in M&M World or popping into Toys R Us where they can ride the Ferris Wheel.
Central Park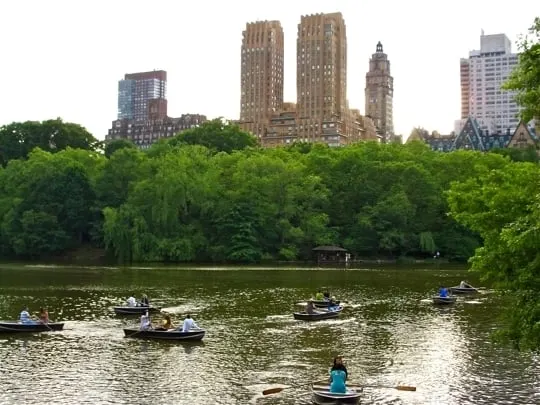 Central Park is a must-visit for families. It is a quiet spot away from the chaos of the city where kids can run free, take a spin on a carousel, visit a zoo, take a carriage ride, ice skate, or take in a free outdoor concert. The kids are sure to be surprised and delighted to find a castle in the park as well.
Museums
Be sure not to overlook all the culture the city has to offer and make time to take in a museum. There are dozens of museums in New York City so you are sure to find one that appeals to your family. Your kids may recognize the American Museum of Natural History from the movie Night at the Museum, but even if they don't, the dinosaurs, blue whale, and various other treasures are sure to draw them in. You may be surprised to hear that the Metropolitan Museum of Art has also been known to captivate kids.
Check out this article on FREE things to do in NYC with kids, including many museums.
Landmarks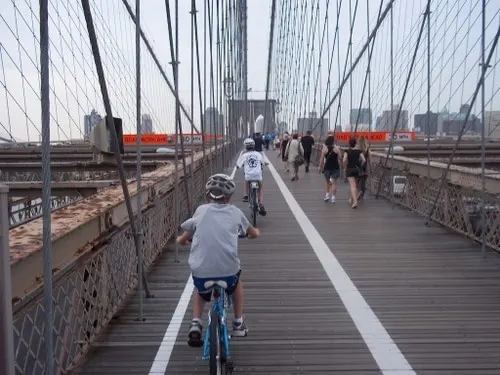 Landmark buildings and structures abound in New York City. Don't miss the Empire State Building, the Statue of Liberty, the Brooklyn Bridge, Grand Central Terminal, and the National September 11 Memorial Site shouldn't be missed.
Read tips & tricks on visiting all these great NYC landmarks.
Broadway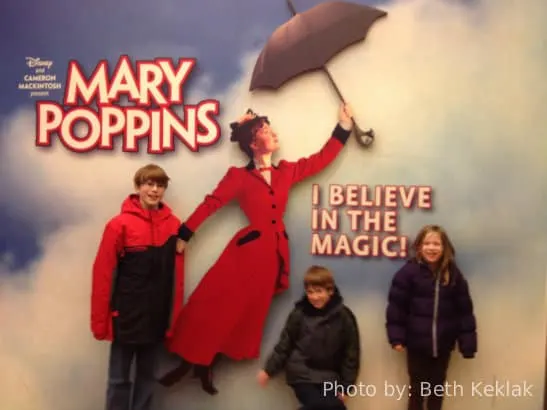 If you have time, take in a Broadway show. The earlier you introduce your children to theater, the earlier their love for the theater can flourish! Some great family oriented shows include The Lion King, Alladin, Wicked, Stomp, School of Rock, In Transit, Dear Evan Hanson, and Amelie.
Where to Stay
We pick a hotel prior to planning the rest of our itinerary, looking for something that can accommodate us comfortably, is central to many points of interest, and is within our budget.
After a recent stay in the city, my pick is the Omni Berkshire Place. Located at 52nd and Madison, the hotel is just blocks from Rockefeller Center and the shopping of Madison Avenue, a short walk to Times Square, and a short cab ride to dozens of other attractions. If you are unsure of where you should take your family, a short chat with one of the concierge or doorman will point you in the right direction. For a hotel that boasts luxury, I wasn't sure how my kids would be received. I shouldn't have worried! The Omni features some wonderful touches just for kids, including a backpack full of goodies given at check in, cookies and milk delivered to your room at turn down, and a kids club where children can "decompress" by making crafts and snacking on gummy bears.
Read reviews of New York City hotels and which ones Trekaroo families recommend.
Where to Eat
I'm not sure you can go wrong while eating in New York. Keep in mind, eating in the city isn't necessarily for the budget conscious. For some fun themed dining that the kids will enjoy, you might want to give Hard Rock Café or ESPN Zone a try. For some family-style Italian specialties, Carmine's is a must (you'll want to make reservations) and if you want a little something different from what you may expect in the city, head to Virgil's Barbeque where they serve up some authentic Southern BBQ and some of the best wings I've ever had. After dinner, be sure to pop into Dylan's Candy Bar where you can find sweet treats from decades past.
Simplify and Save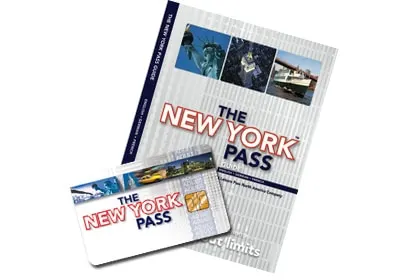 If you plan on being in the city for a few days, your family might want to consider purchasing The New York Pass. For one price you gain admission to over 70 sites. When you purchase your pass it comes with a guide book to help you decide what to see. There is even a kid guide that points out the best kid attractions. The more you use your pass, the more you save. On a recent trip into the city I had the chance to give New York Pass a try. It was great being able to choose from so many attractions, some of which have a fast track line so you don't have to wait in the long general admission lines. We used our pass to hit Madame Tussauds and Top of the Rock.
Photos by the author Beth Keklak unless otherwise noted.
Featured photo by: Shutterstock