We are reader-supported. When you buy through links on our site, we may earn an affiliate commission.
Travel and you'll be surprised by what you find. North Dakota is one of those surprises. The public lands of the plains state aren't likely on your bucket list for family travel yet. You may not even realize that one of the coolest National Parks in our system is right there, along the banks of the Little Missouri River (and literally one exit from the interstate!), but trust me on this one–you want to make sure you put this park on your to-do list. Here's a complete guide to touring Theodore Roosevelt National Park so you will not miss a thing!
Family-Friendly Guide to Theodore Roosevelt National Park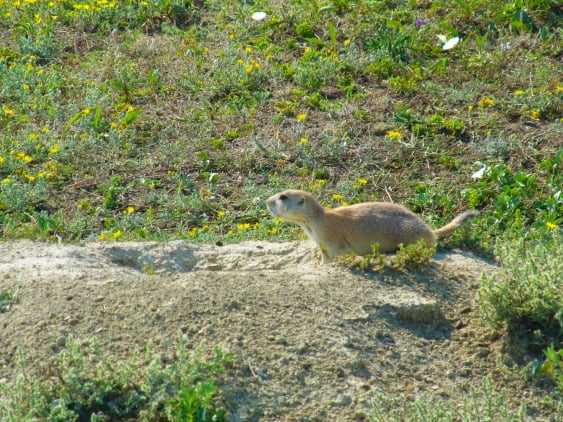 "Here is your country. Cherish these natural wonders, cherish the natural resources, cherish the history and romance as a sacred heritage, for your children and your children's children. Do not let selfish men or greedy interests skin your country of its beauty, its riches or its romance."
– Theodore Roosevelt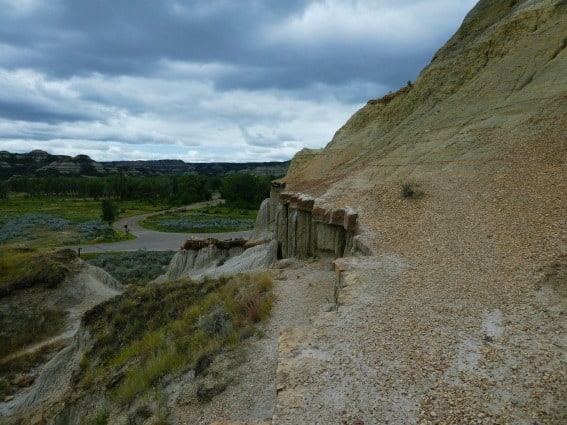 Theodore Roosevelt National Park: Big Prairies, Big Plateaus
When the seemingly endless prairies finally give way and the plateaus, buttes, and rugged hills rise up suddenly, it's nothing short of a grand romantic gesture from Mother Nature. You could be sitting in a Prius or bareback on a wild steed, watching bison or wild Nokota horses thunder across the prairie, dust billowing behind.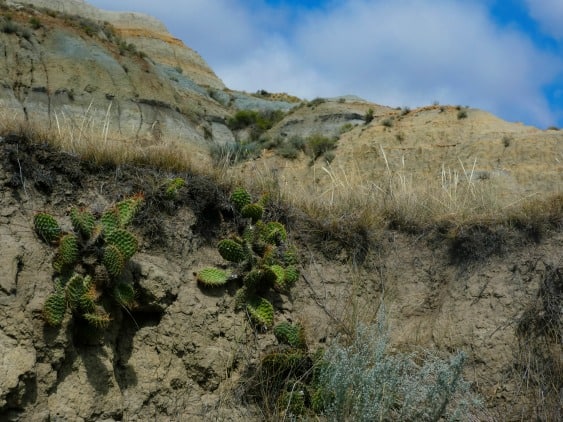 Theodore Roosevelt National Park: Exploring the North Unit
This smaller unit of Theodore Roosevelt National Park is the same park but is distinctly different than the other, larger half of the park. While many visitors deem this section something to skip, you'll be sorry if you follow that folly. The North Unit, with its humble little trailer that functions as the Ranger Station is where you'll find the dramatic vistas, excellent hiking, and the ten or so Longhorn Cattle in a herd maintained in the park.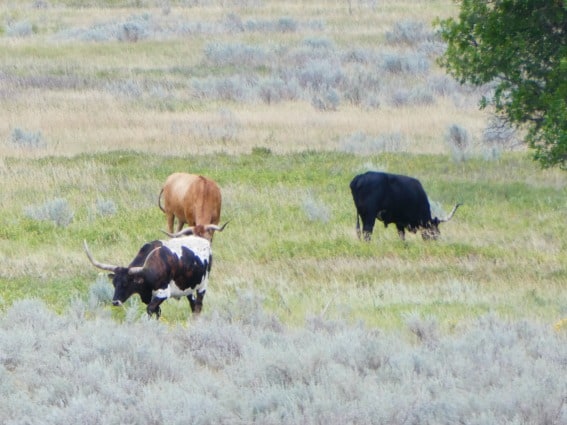 This drive is isolated from the other unit of the park and will require about a 45 minute to get to the gate. There isn't a ton of wildlife, so if you only have one day, spend the afternoon here and the morning/evening in the south unit to maximize your wildlife viewing and hiking in the right places. All of the views are big and sweeping. Where the South Unit appears to have been hand sculpted, spire by spire, boulder upon boulder, by Mother Nature herself, the North Unit is otherworldly.
Tip: You'll probably have to visit both units if your kids want to sweep the board on their Junior Ranger books. You can complete activities to earn the badge in one unit, but if your kids are competitive like mine, they need to do it ALL.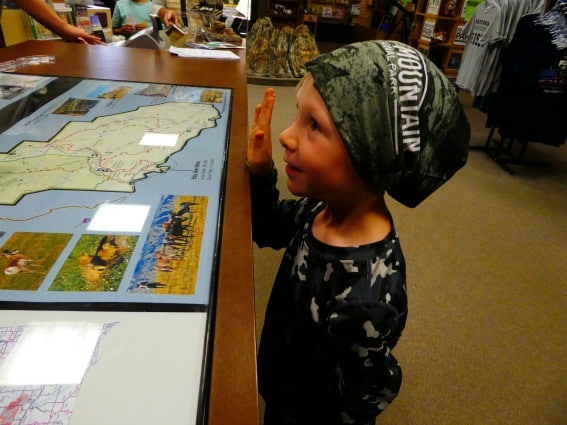 Theodore Roosevelt National Park: Exploring the South Unit
This unit, right next to the small town of Medora, has the larger, more interactive ranger station, headquarters, and much of the "visible" wildlife of the park. As with any adventure in which wildlife viewing is a goal of the itinerary, it's best to focus your efforts on dawn and dusk, though in our experience with Theodore Roosevelt National Park, we were able to see bison and prairie dogs day and night without fail. The prairie dog towns exist in the North Unit of the park, but are not visible from the driving route of the main road and will require hiking to see the little rodents. The South Unit, however, has many opportunities to see the funny little squeakers–there are even spots in the tar on the highway that have exit holes for the extensive underground burrows.
Don't be fooled by the curious nature of these little guys, standing sentinel by their homes–they might eat Cheetos or peanuts, but they aren't begging for food. They're assessing your presence and feeding them human food is really quite awful for their little bodies! You can get a great view of dozens of them at a time with just a few minutes patience.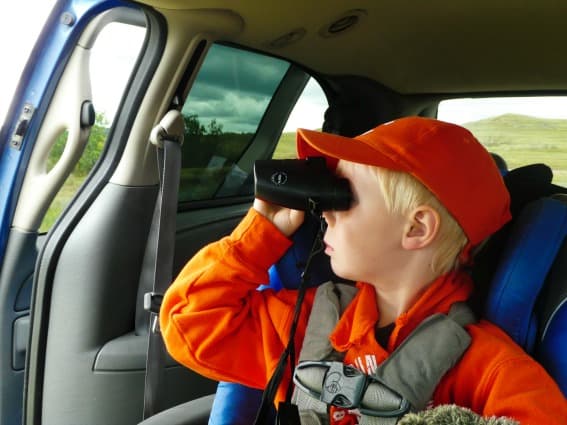 Tip: If you have the time (and we were able to work on the entire book in just a few hours in the park) make sure to have the kids complete the Junior Ranger program — the badge has an adorable little prairie dog on it!
The wild horses are easy to spot in the South Unit if you drive around the loop a time or two. Don't let the kids or Aunt Edna get out for a selfie though — unlike your neighbors trusty steed at home, theses guys are wild and shouldn't be approached–just like the bison and other wildlife. View from a distance to avoid any accidental equine altercations. You might get lucky enough to see a foal from springtime, depending on when you arrive. Some horses will have cockles in their manes or gorgeous patterns and coloring. Against the rugged and craggy backdrop of the North Dakota badlands, it's easy to imagine you're Annie Oakley or Teddy Roosevelt himself.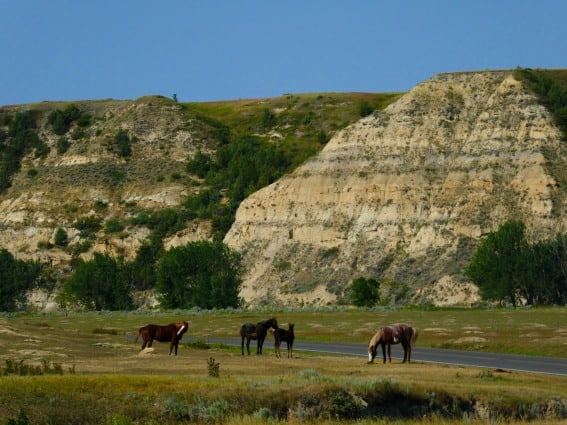 Tip: Consider buying (or making) a few walking sticks to get your kids excited for the trip. Tie leather handles on them, color them, use wood burning tools if age-appropriate. It's a great park for hiking with little kids (mostly flat, moderately strenuous at times, but mostly easy going.)
What to Pack and Plan for in Theodore Roosevelt National Park
The only restroom facilities in the park are at the Visitors Centers and the campgrounds. There are no food services in Theodore Roosevelt National Park. Pack plenty of water for everyone, especially if you're hiking. Bring snacks and sandwiches to fuel your exploration. There are garbage receptacles at some pull out areas and trail heads, so Leave No Trace!
You'll want to drive the entire 36-mile wildlife loop in the South Unit (at least once) but if you can, grab your Junior Ranger booklets before doing so. You'll be able to complete most of the tasks from the drive. It's such a fantastic park for hiking though–you'll find unique landforms, scenic vistas, and more wildlife than those who stick to the tar.
If you're coming in outside the peak season of May – August and the holiday season, expect to find a whole lot of "closed for the season" signs. The park and nearby town is quite seasonal and while there are definitely still some amenities, you'll want to check dates thoroughly so you aren't disappointed by something which has packed it in ahead of the brutal winter winds.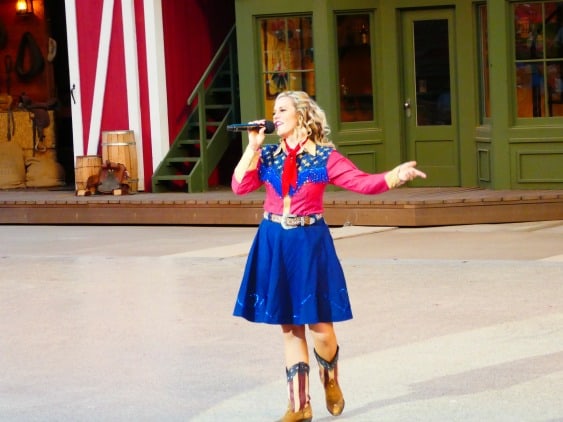 Exploring Medora, North Dakota
Pulling off of busy, fast-paced I-94 is the best decision you can make traveling east or west. The first time the brown reflective Theodore National Park signs flashed on the shoulder of the road, you may have opted to pass on by. Each pit stop equates to more time spent getting to your real destination. This little town is so real. The whole park is sort of hidden from the world whizzing by on the interstate. Just make one exit and… BAM! The beauty and the understated western charm hits you, mouth left agape. At the very least, see the grand vista offered at Painted Canyon Visitors Center as you cruise on by. Then immediately start making plans to do it right next year.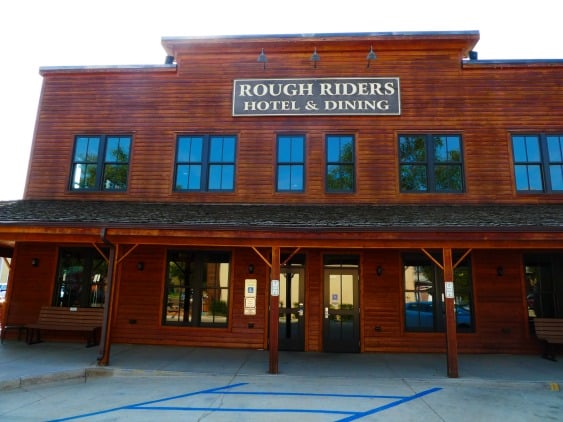 Where to Stay in Medora
"Mom! There's a tree in the road!" My son thought it was the neatest part of the entire town, including the phenomenal wooden playground near the Badlands Motel. Indeed, it was neat that the town deemed the tree an important part of the city and worked around it to accommodate parking, roads and sidewalks! Medora truly feels like the town that time forgot.
As you pull into town, actual wooden boardwalks make a hollow clomp sound under boots, in and out of the candy stores, ice cream shoppes, and tourist lodging. Of which, the Rough Riders Hotel is sublime. Steeped with history and a sense of the "old west," while comfortable and modern. The brands of Theodore Roosevelt are on the walls of the bathrooms. Tin tiles line ceilings. Bright, showy chandeliers sparkle in the lobby. And yes, right outside the hotel, there is a fine looking tree which has kindly been spared in spite of the road, which is tarred and smooth around the living giant.
Another glorious and adventurous option for those brave among us is to camp at one of the campgrounds within the park. There are RV sites as well as tent sites and you might find wherever you choose to pop up your tent, the bison may just decide to take up residence around you.
Where to Eat in Medora
This little town might only have one hundred or so residents who stick out the whole year, but they do know how to host guests when they roll in to town! Hospitality and a good selection of places to find some victuals. Come and get it! Yee-haw! And perhaps, somewhere a lady in a long skirt is ringing a triangle. Yes, even in cuisine, this town does a little western number, making it once again, larger than life for such a small city. Options like the Badlands Pizza and Saloon (no kidding, some of the best pizza ever) is a sure winner — but in the summer time, watch out for the wasps! They just love the outside dining and pizza too! Boots Bar and Grill is quite kid-friendly and delicious too.
And, for all but the vegetarians out there, you should at least once in your life, eat a juicy steak which has been prepared over a fire on a pitchfork. Bucket list worthy foodie fun there! The legendary Pitchfork Fondue is a buffet style walk-thru dinner service which culminates near the grill area where dozens of pitchforks and a few cowboys tend the fire and sear the steaks. Kids can select a hot dog if they'd rather. The venue is next door to the Medora Musical and offers views of the entire valley. Walk off the meal with a short jaunt to claim your seats at the show!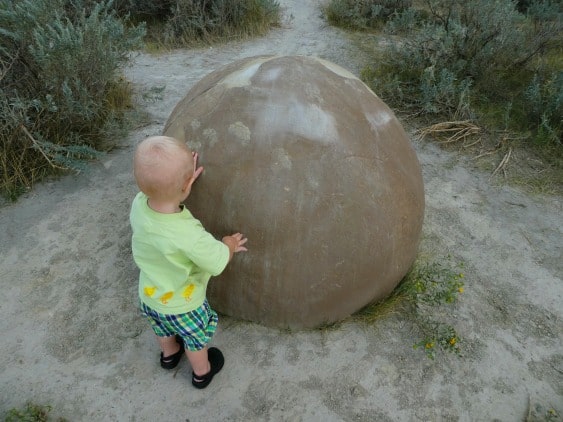 Where to Play in Medora
Make sure to hit the The Medora Musical — the show is family-friendly and though it's around two hours long, with the fast-paced songs and wardrobe changes, the show moves quickly and remains interesting! Kids love variety acts like BMX bikers and magicians that are part of the show. Concepts of patriotism and faith are mainstays in all the songs and skits, definitely a wholesome family show. Corny as it may be, you might just choke up when they play the closing number and an eerie shape can be seen riding the hillside afar. The bowl where the amphitheater sits has mind-blowing (but not eardrum blowing) acoustics.
Obviously, our first choice for some real play time is getting into the park and experiencing everything from the cow paths bison trails to the intricate designs of the rocks from the riverbed. Theodore Roosevelt National Park is one of nature's finest playgrounds.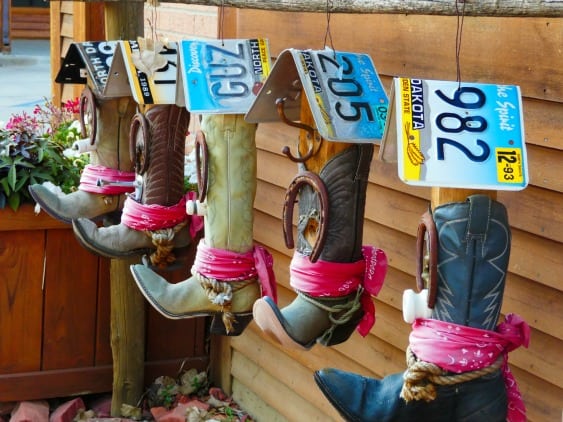 Whether you take in an impersonator or the musical or a steak affixed to a farm tool, Medora and Theodore Roosevelt National Park are just plain special. You cannot know the feeling in your soul from this wild and dramatic land without placing your boots here yourself. You'll take an absurd amount of selfies with colorful, craggy backgrounds and you might see a majestic bison or even a herd of them. Climbing over the smooth rocks, ambling under cottonwood trees along the Little Missouri River, you'll find the west is alive and well even today, just outside a small town in western North Dakota.

Don't miss all our comprehensive national park coverage. Start planning your vacation today!
Featured photo by: Shutterstock