Last Updated on
Close your eyes. Think of a Caribbean family vacation. I'm guessing you envisioned yourself on a lounge chair, cool drink in hand, with your children splashing in the turquoise ocean waters nearby. Let me tell you that a Jamaica vacation is all that you envisioned — and so much more.
Where to Stay on a Jamaica Vacation – Our Picks for the Best All-Inclusive Resorts in Jamaica for Families

There are many all-inclusive resorts in Jamaica for families to choose from on the island. Trekaroo writers have stayed at or toured the following resorts in the area around Montego Bay and Ocho Rios. We can recommend these all-inclusive resorts in Jamaica based on our own personal experience.
Check for hotel availability for your Jamaica vacation
Moon Palace Jamaica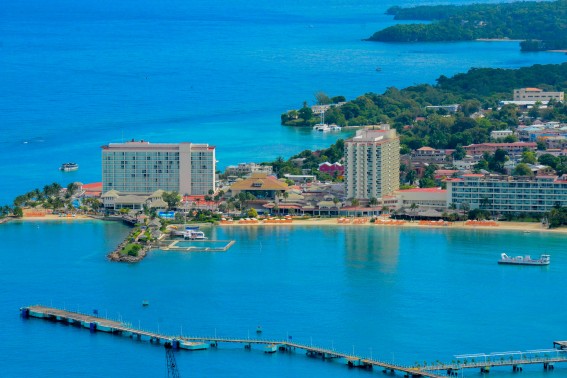 The Moon Palace Jamaica is centrally located in Ocho Rios within sight of where the cruise ship docks in the bay; it's only minutes from attractions like Dunn's River Falls, Yaaman Adventure Park, and Mystic Mountain. The most notable amenity at the resort is the 35,000 square foot AWE Spa, one of the largest in the Caribbean. There's also a kid's club on property that provides childcare for parents who wish to take advantage of the spa services, which are only available to guests over age 18.
Rooms at Moon Palace Jamaica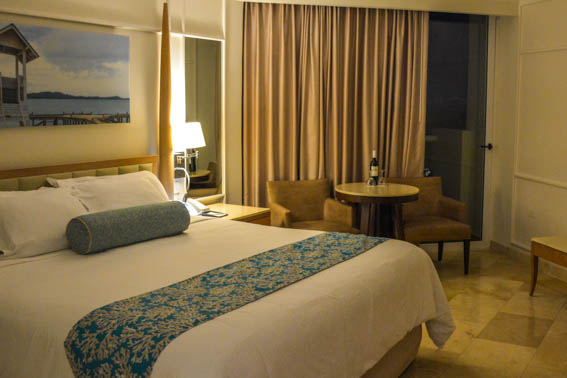 Moon Palace Jamaica offers rooms with either two double beds or one king bed. Families should request adjoining rooms. Many of the resort's 700 rooms offer a small balcony overlooking the beach with amazing views of the sunrise. The all-inclusive resort experience for families at Moon Palace Jamaica includes a well stocked mini-bar featuring sodas, juice boxes, and domestic beer. 24-hour room service is also included. While the standard rooms aren't particularly large, I found that I did not spend much time there because there were so many other places, both indoors and outdoors, to relax around the this all-inclusive resort in Jamaica for families.
Food at Moon Palace Jamaica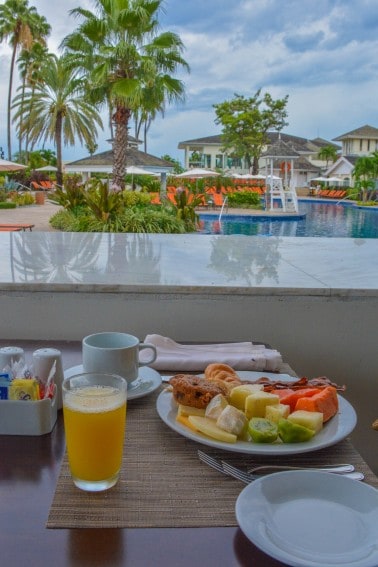 In addition to the standard all-inclusive buffet fare offered at breakfast, lunch, and dinner, Moon Palace Jamaica has three a la carte restaurants open for dinner including Momo, featuring Asian inspired cuisine; Pier 8, serving seafood; and La Gondola, with a wide variety of Italian choices. During my short stay at Moon Palace Jamaica, I had the pleasure of eating at both Momo and La Gondola. Our sushi at Momo was fresh and presented spectacularly while our Italian dinner featured hearty Italian meals. There were a few really amazing dishes and some that were a bit bland; generally, the wait staff was able to make great recommendations.
Adjacent to the lobby there are three small cafe areas where families can pick out a sweet treat or snack at almost any time of day.
The Playroom and Wired Teens Lounge at Moon Palace Jamaica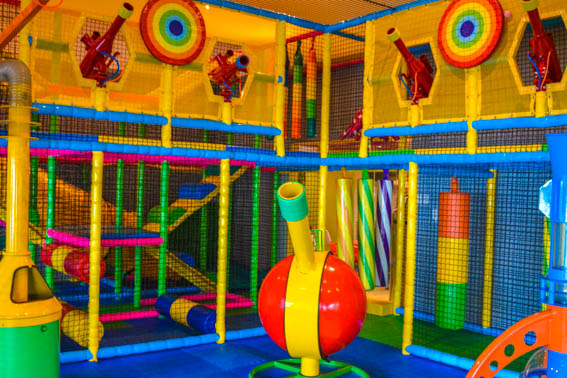 Children ages 4-12 will love the programming available at The Playroom at Moon Palaca Jamaica. Children younger than 4 are also welcome to participate with adult supervision. The Playroom is an indoor/outdoor facility featuring a splash pad, sandbox, climbing structure, and tot-sized bikes outdoors as well as a karaoke area, LEGO wall, dollhouses, and a large jungle gym indoors. Scheduled activities (including meals) run from 10AM-10PM.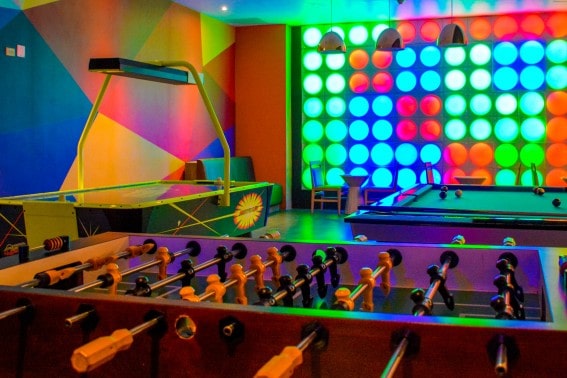 The Wired Teens Lounge adjacent to The Playroom is open daily for teens ages 12-17. It features traditional games like foosball as well as arcade games free of charge. There are also snacks including sandwiches and ice cream available throughout the day.
Beach and Pools at Moon Palace Jamaica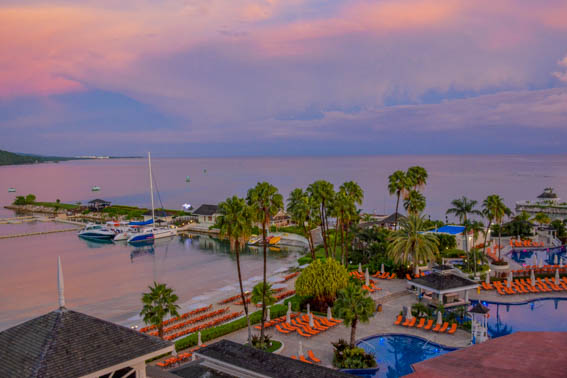 I took a long walk on the beach nearly every morning of my stay at Moon Palace Jamaica. The water of the bay gently laps at the shoreline making this the perfect place for little ones to play or for parents to sit out and enjoy the warm sun. Those looking for colorful fish or big waves won't find those here, but the resort does offer a flow-rider that manufactures rideable waves in a small pool. There is also an extensive network of pools from which to chose at this all-inclusive resort for families in Jamaica.
Frankyln D. Resort (FDR)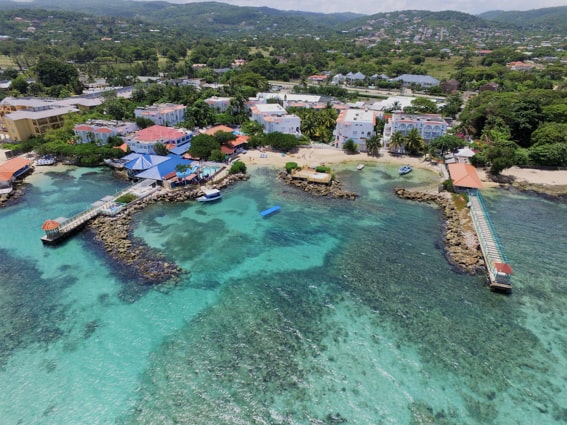 Photo Courtesy of Franklyn D. Resort
Stepping out of our van and into check-in at Franklyn D. Resort, it was immediately clear that that this resort is like no other on the island. There's no expansive lobby smelling of fancy, floral aromatics. Instead of being there to assist you, the resort staff greets you like they are welcoming you to their home. And they are; this resort is Jamaican through and through. It is certainly one of the best all-inclusive resorts in Jamaica for families.
Vacation Nanny at Franklyn D. Resort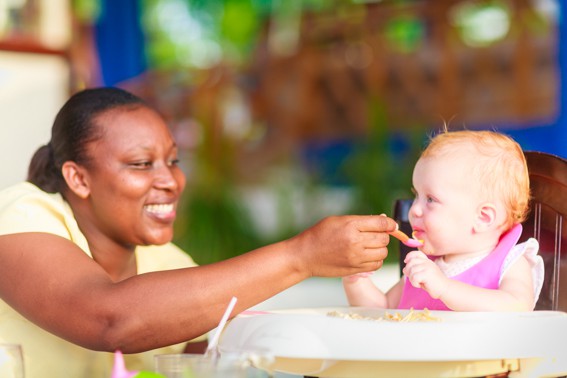 Photo Courtesy of Franklyn D. Resort
Every family who checks in at FDR receives a Vacation Nanny as part of the package. This vacation nanny is available for the family from 9AM-4:40PM daily. She cares for the children as needed, cleans the suite, and makes sure all necessary arrangements are made for excursions.
Suites at Franklyn D. Resort – Best All-Inclusive Resorts in Jamaica for Families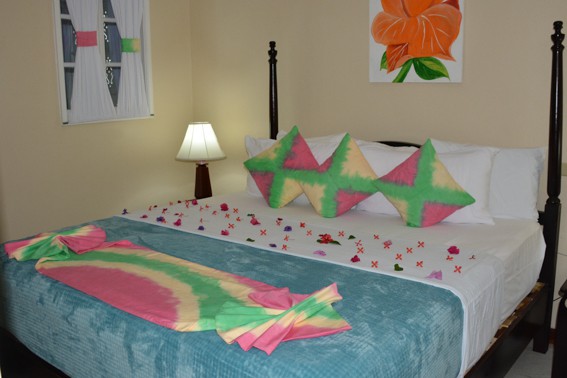 The 78 suites at FDR are more functional than luxurious. The aim is to make families comfortable and relaxed, providing all the necessities. Decor is simple and colorful, definitely not fancy or fragile. There are suites to suit every family, including multi-generational ones; the smallest suite is one bedroom with a king bed in one room and two twins in a separate living area.
Food and Dining at Franklyn D. Resort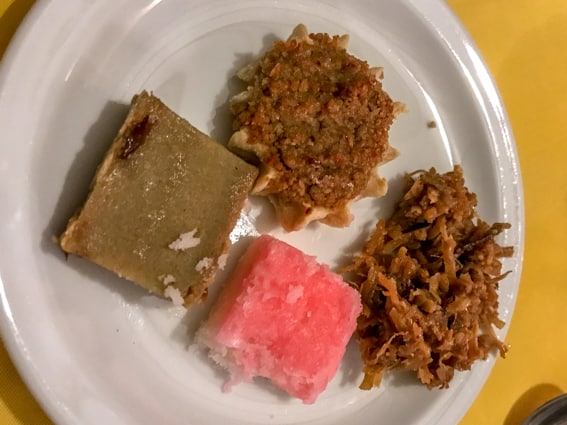 Photo Courtesy of Vanessa Hunt of WanderlustCrew
The Jamaican night buffet at the FDR was amazing! Again, nothing fancy, but so very flavorful and authentic. Most desserts featured fresh coconut including a pink sugary one that simply melted in my mouth, and our entire group raved about the ox-tail stew. There were also fresh juices; beet and cucumber were featured the night of our visit. Of course, the was a full drink menu for adults. We all agreed that FDR's creamy pina colada was the best cocktail of our entire Jamaican trip.
Some families were dining with their nannies, who stayed on past 4:40 for an additional hourly fee. Other families were simply enjoying their dinner with their kids. With lots of tots around, we saw plenty of spills and such, but staff came around to help out and take care of the mess quickly. We most enjoyed the music and watching the kids dance nearby; everyone was so relaxed!
There are also adults-only restaurants on property. Each restaurant area has its own schedule and opens on specific days depending upon the season. In addition, there was also a children's movie being shown adjacent to the main open-air dining area. Children who have finished eating before their parents could watch the movie as their parents finished their meal. Every detail is taken care of at FDR. It is certainly one of the best all-inclusive resorts in Jamaica for families.
Activities at Franklyn D. Resort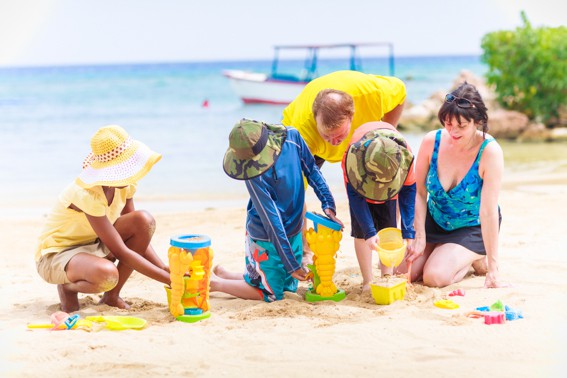 Photo Courtesy of Franklyn D. Resort
FDR has a pool with a tot-sized water slide and a separate pool with a larger water slide for older children. There's also two separate beaches – one with calm water and plastic toys for preschoolers and another with more open water for swimming. Play areas abound throughout the resort from miniature golf to toddler climbing structures – there's no shortage of places to play.
In addition to pools, beaches, and play areas, there is also a full schedule of activities from crafts to yoga to snorkeling. FDR has access to a glass bottom boat that they take out on the Caribbean Sea at scheduled times; they also offer fishing excursions. Kayaks are available to guests daily. Want to see the real Jamaica on your Caribbean vacation? FDR offers complimentary shopping trips, market visits, and school visits on a regular basis.
Jewel Runaway Bay & Royal White Sands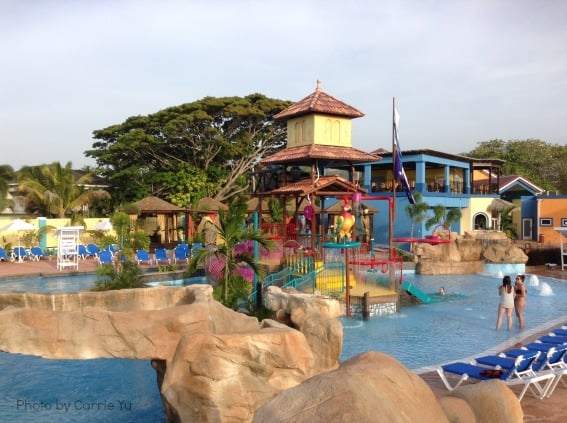 According to Trekaroo Travel Expert Carrie who visited Jamaica in 2015, "There is no shortage of all-inclusive resorts in Jamaica for families. There are great resorts all over the island – including the Jewel Runaway Bay and the Royalton White Sands. Jewel Runaway Bay, located near the city of Ocho Rios, features lovely rooms, friendly staff, beautiful pools, kids' clubs, and a water park. The Royalton White Sands is just a short drive from the airport in Montego Bay. It is a luxury resort with upscale rooms and amazing amenities. It also features a water park, kids' club, and a beach."
*Thanks to the Jamaican Tourism Board for hosting me on this trip and providing me with activities and accommodations. All opinions are my own.