Last Updated on
Trekaroo generates revenue from purchases made through links to our partner brands.
There are a lot of free things to do in San Francisco. While much ado has been made about the expensive state of things in the City by the Bay, families will find lots of cool museums, historic city sites, quirky attractions and fun activities that won't cost a dime. Let's check out 15 free things to do in San Francisco!
Free San Francisco Sites
1.The Golden Gate Bridge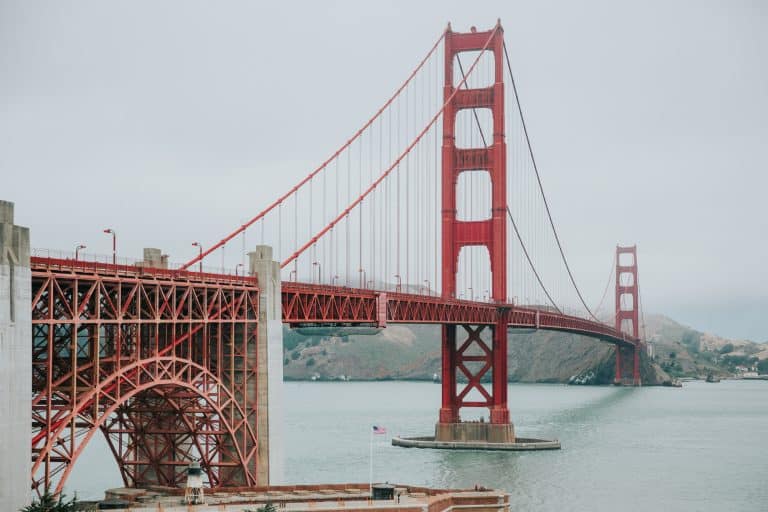 More than 10 million visitors walk this feat of modern engineering annually. It's an easy 1.7-mile flat trek across the bridge.
There's nothing like standing on the walkway of the Golden Gate Bridge. You will never get a more dazzling view of the Civil War-era Fort Point, nestled in one of the arches at the bridge's platform. Before heading out, stop at Bridge Plaza to learn more about the Golden Gate Bridge. It's a free history lesson to go with your hike!
Want to know the best places to view the Golden Gate Bridge? Baker Beach, Battery East Vista, and Crissy Field, all located inside the San Francisco Presidio, offer spots where you can snap stellar shots of your crew with the Golden Gate Bridge as the backdrop.
After you get that great bridge shot, check out 9 Great Things to do at Presidio Park of San Francisco with kids!
2. Lombard Street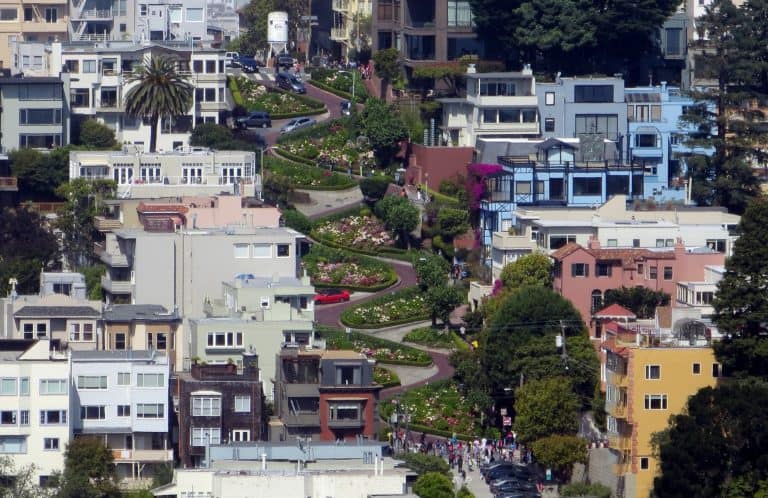 Visitors love to traverse the eight hairpin turns of the "Crookedest Street in the World." In fact, Lombard Street is one of San Francisco's most popular free attractions. The crooked portion of Lombard is located between Leavenworth and Hyde Streets. It can attract a backup of cars waiting to make the drive down. If you're short on time, consider climbing the stairs alongside it instead. The walk up is steep but, the view from the top is a nice reward.
Don't let the joy ride end at Lombard! Tackle the steepest streets in San Francisco. Be prepared for a roller coaster ride in your own car!
Filbert between Leavenworth and Hyde (31.5% grade)
22nd between Church and Vicksburg (31.5% grade)
Jones between Union and Filbert (29% grade)
Duboce between Buena Vista and Alpine (27.9% grade)
Jones between Green and Union (26% grade)
Webster between Vallejo and Broadway (26% grade)
Duboce between Alpine and Divisadero (25% grade)
Jones between Pine and California (24.8 grade)
Fillmore between Vallejo and Broadway (24% grade)
Source: San Francisco Bureau Of Engineering.
3. Coit Tower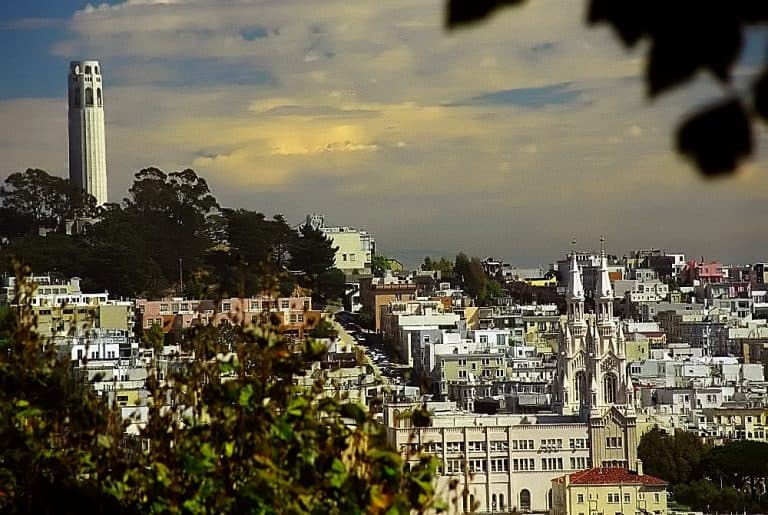 While reaching the top of Coit Tower is not free of charge, you can hike up to the landmark and enter it for free. A series of historic fresco murals adorn the ground floor. They depict life in 1930s San Francisco, providing a insightful look back at The Great Depression. Back outside, you can't miss the statue in the parking lot. It's a 12-foot likeness of Christopher Columbus and he looks out over spectacular sweeping views of the San Francisco Bay.
4. The Painted Ladies
Straight out of a picture postcard, this compact row of Queen Anne Victorians is one of the most photographed locations in San Francisco. You may recognize it from its brief appearance in the opening credits of the 80's sitcom Full House. Your kids may know it from the Netflix reboot Fuller House. Backdropped by downtown skyscrapers, it is best photographed from Alamo Square, the park across the street.
5. Fisherman's Wharf and Pier 39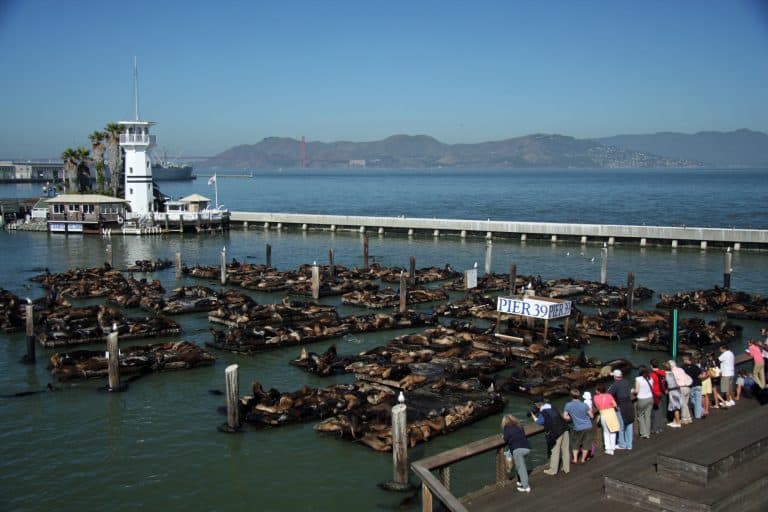 Begin by following the scent of freshly baked sourdough to the Boudin Bakery. On the side of the building, visitors can watch the entire baking process at the 30-foot observation window. Bread is twisted and shaped into alligators, turtles and crabs. Ask questions and have them answered through a wired microphone system.
Across the parking lot is Musée Mécanique, an enchanting collection of arcade games spanning childhoods from the early 1900s onward. Housed at Pier 45, admission is free; visitors simply pay to play the games.
Tucked between Fisherman's Wharf and Aquatic Park, San Francisco Maritime National Historic Park, is home to the world's largest collection of historic ships. For $5 visitors can board the ships. Strolling through the park though is free of charge and puts you close to maritime vessels dating back to 1886.
Be sure to visit the sea lions at Pier 39! Simply follow the odd scent and barking sounds over to Pier 39's K-Dock, an area the sea lions began taking over in 1989. The number of them will rise and fall with the seasons, available food supply and natural migration patterns but the cost to visit them remains the same – free! Be prepared to have to drag your kids away from the scene created by these silly creatures' continuous antics.
6. Golden Gate Park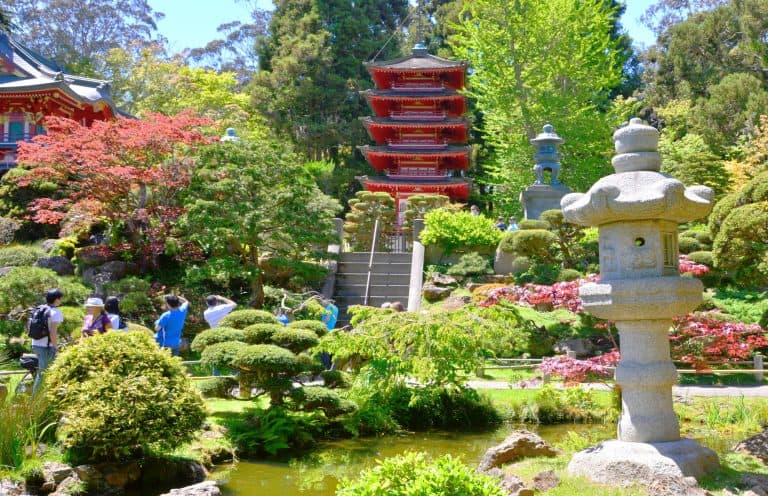 There are endless beautiful sights to see in Golden Gate Park. While not all of the attractions there are free, there is one iconic spot in the where no admission is charged before 10AM on Monday, Wednesday or Friday- the Japanese Tea Garden! Originally constructed as part of the 1894 Midwinter International Exposition, it is the oldest Japanese Garden in the United States. So, get up early and wander through it paths and over its bridges!
If you're visiting between late April through early October, return to the park on Sundays for free live music at the Spreckels Music Temple. Located in the concourse between the DeYoung Museum and the California Academy of Sciences, the Golden Gate Park Band has been playing free concerts in this venue for more than 100 years.
Free Museums
7. Wells Fargo History Museum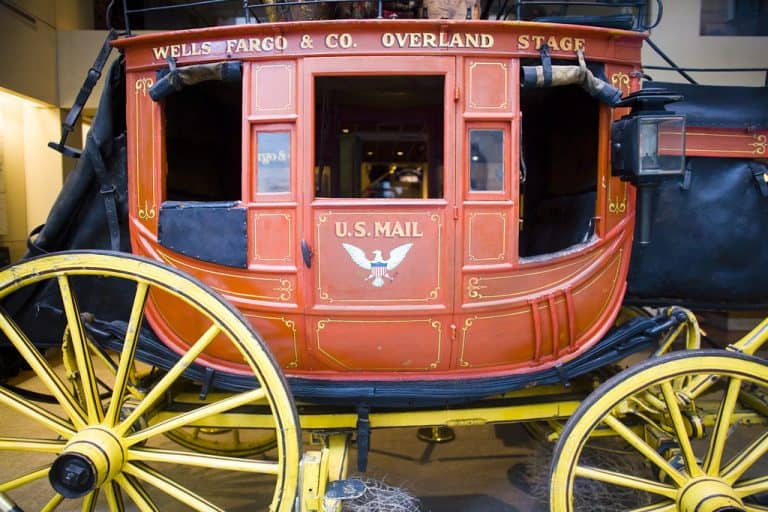 Located in the exact spot where Henry Wells and William G. Fargo opened for business in 1852, the Wells Fargo History Museum takes visitors on an interactive exploration of local history spanning from the Gold Rush to Silicon Valley. Kids love to check the stagecoaches. They also get a kick out of the photo booth where you can put your face on a $5. Parents often enjoy trying to figure out how to operate a Morse code transmitter. Everybody is just plain puzzled over the workings of the old-fashioned phone. Gasp, it doesn't have apps! Woah!
8. Cable Car Museum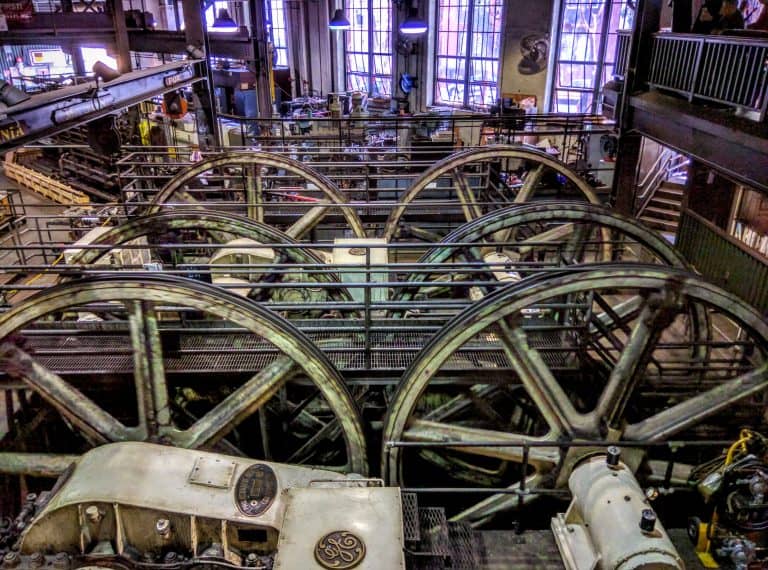 Housed in the historic Cable Car Barn & Powerhouse, where San Francisco's famous cable car system has operated since 1907, the Cable Car Museum allows visitors to check out antique cable cars, including one from 1873. The main attraction is the cable winding machinery powering the cars still on city streets. Visitors can watch from overlook galleries as it reels 11 miles of steel at a steady pace of nine-and-a-half miles per hour. For about $7, you can hop on an historic cable car! The Powell-Hyde and Powell-Mason lines stop at the museum.
9. San Francisco Fire Department Museum
This free museum tells the story of the San Francisco firefighters through exhibits, artifacts, and photos. Several fire engines are on display: Engine 22 (pulled by horses), Engine 26 (a steam engine), Volunteer Engine 7 that was pushed and pulled by hand. Hop on a fire truck from 1929 and ring its bell! A pegboard tracking system showing where firefighters were dispatched is on display. Learn about the fire alarm call box, still in use in the streets. While admission is free, donations are always appreciated. Call before going to make sure it is open as it is staffed by volunteers.
10. The Randall Museum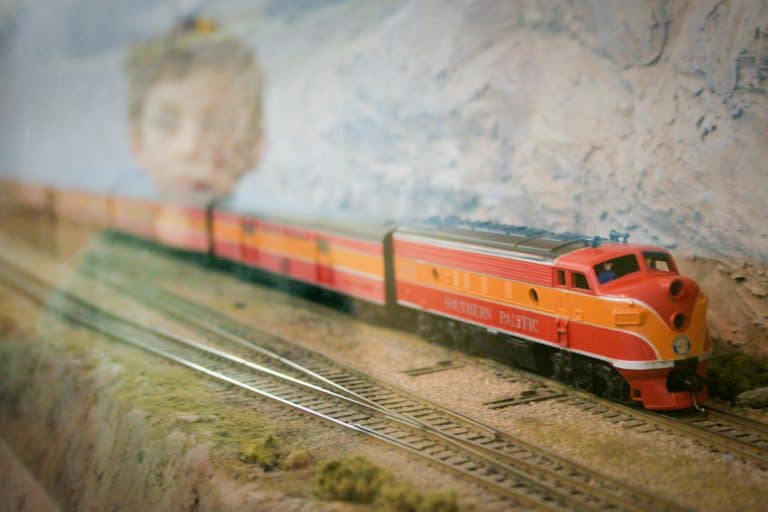 Owned and operated by San Francisco's Recreation and Parks Department, the admission-free Randall Museum focuses on the arts, crafts, sciences, and natural history. Dedicated special topic days at the museum include, bugs, mushrooms, as well as water and sun. Should you have a train lover in the family, the Golden Gate Model Railroad Club, will be a delight to them. Children run HO-scale trains during Junior Engineer Days on the third Saturday of every odd month.
Are you a family of art lovers? The Palace of the Legion of Honor and the SF MOMA are always free to kids.
Free Urban Art Experiences
11. The Wave Organ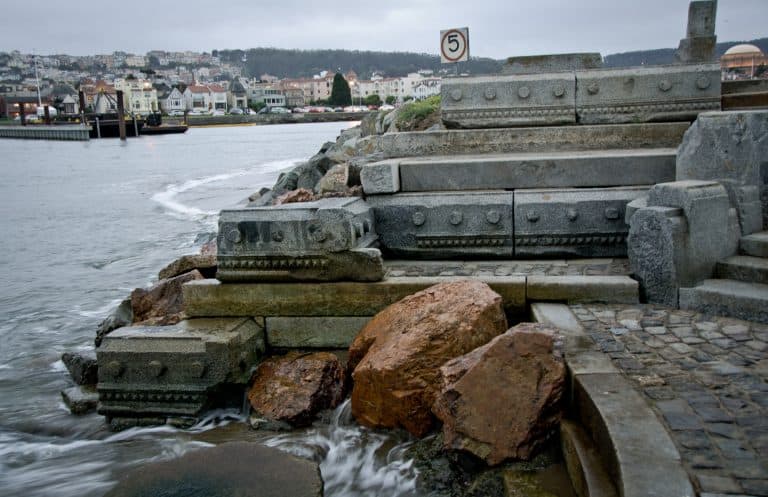 Located in San Francisco's Marina District, the Wave Organ is on a jetty constructed with an assortment of granite and marble from a demolished cemetery, which came to be useful in the construction of the organ. The installation includes 25 organ pipes at various heights and depths. Sound is created by the impact of the waves on the materials resulting in natural and never-repeated melodies. The Wave Organ sounds best at high tide.
12. Art Trail SF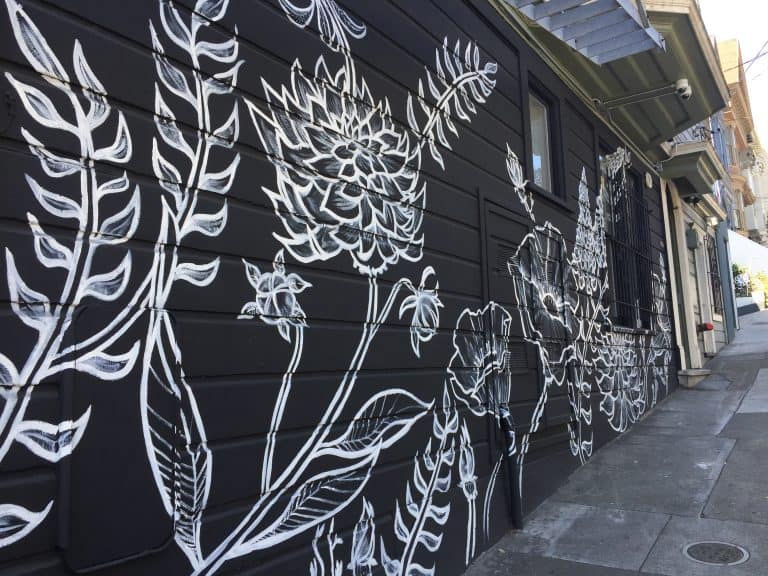 Hike the city's central neighborhoods in search of amazing street art, historic architecture and unique small businesses by following Art Trail SF. From Hayes Valley to Alamo Square, through the Lower Haight and along the Divisadero Corridor, notable stops on the trail include the Painted Gentlemen, a rotating gallery of murals adjacent to the iconic row of Victorian homes known as the Painted Ladies.
13. Mission District Murals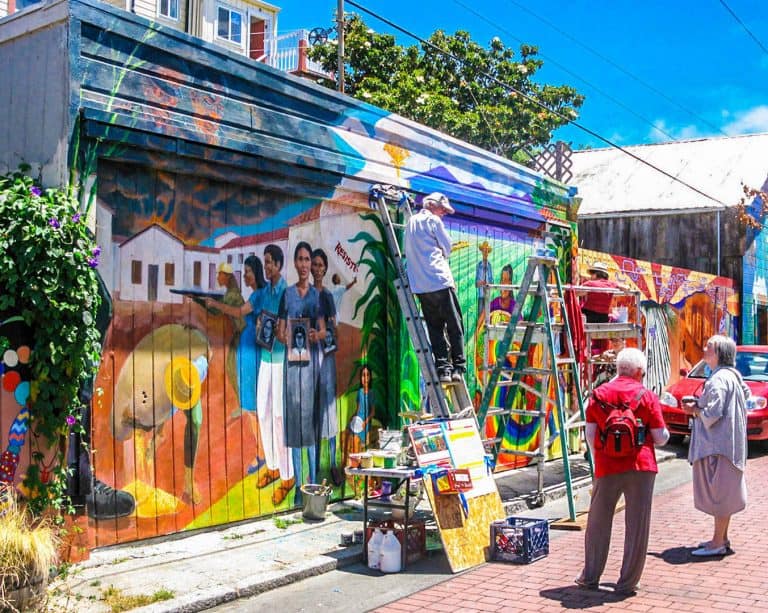 While Chinatown and North Beach have large outdoor galleries of murals, the Mission District itself is an almost continuous gallery of bold vibrant murals. With themes ranging from the cultural to the political, the neighborhood is teeming with colorful works. Best viewed on foot, don't miss the Clarion and Balmy Alleys and the Women's Building MaestraPeace Mural!
Free Uniquely San Francisco Sites
14. Golden Gate Fortune Cookie Factory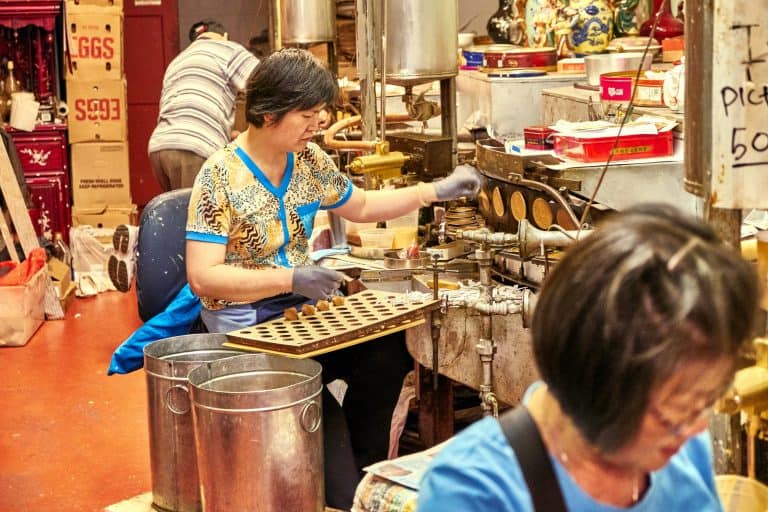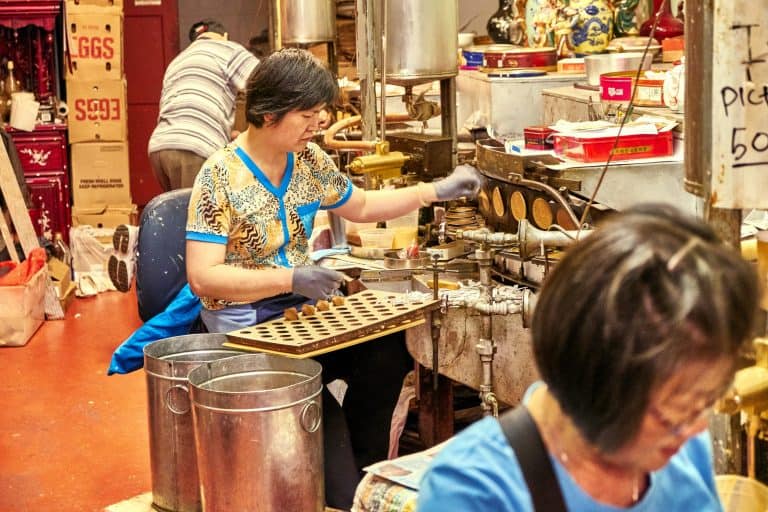 Located down a side alley in Chinatown, the Golden Gate Fortune Cookie Factory is a little hole in the wall where the fortune cookies are made by hand. The dough is poured into a mold, just in time to dry then it's rolled up by hand. Children will enjoy tasting samples. Buy a bag and go on with your tour of Chinatown. The opportunity to come in for a look around is free but, you must pay to snap a photo inside.
15. Harvey Milk's Camera Shop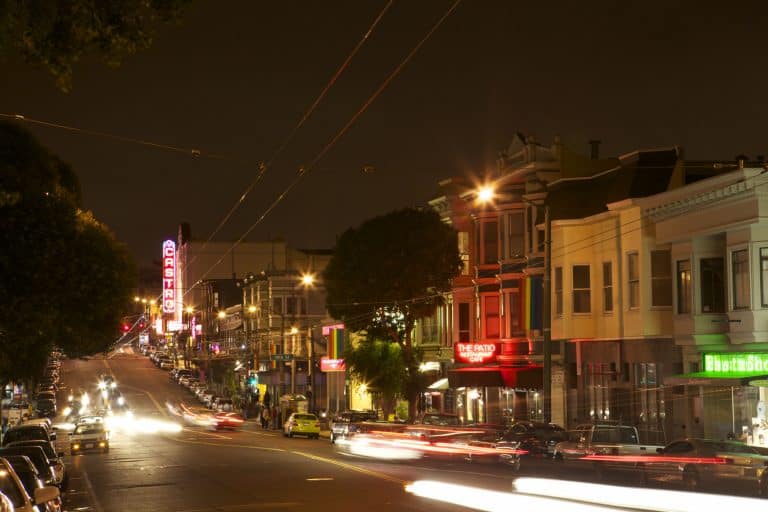 One of the most historic addresses (575 Castro Street) in the Castro neighborhood, widely known as the gay capital of the world, was once the home and small business of the late Harvey Milk, San Francisco's first openly gay supervisor. The store quickly became a political gathering spot. Currently, The Human Rights Campaign Action Center and Store occupies the Victorian storefront which still receives visits from Harvey Milk admirers.
On your way to Harvey Milk's store, check out the Rainbow Walk, a collection of plaques positioned along Castro Street. They pay tribute to key influencers in the movement for liberation and equality. Singer Freddie Mercury of Queen, author Oscar Wilde and artist Keith Haring are among those honored with plans to induct many more.
Lead image by Nader Khouri/San Francisco Travel
Special thanks to Lydie Thomas who wrote the first version of this article originally published in 2012.
Looking for more Nader KhouriFREE San Francisco activities?
Snag a copy of Lydie Thomas' book, Your Guide to Visit San Francisco for Free. Trekaroo readers can score $5 off by inputting discount code 8CR27XCZ. You can also grab the kindle version (free to borrow with Amazon Prime membership).