As you plan your East Coast summer vacation, is there a small feeling of guilt that you still haven't managed to plan that iconic family getaway to Williamsburg? Because, let's face it, you'd rather spend your precious vacation hours on a beach than speaking with someone dressed up like George Washington. Let me make a suggestion; you don't have to give up your beach vacation to include a little bit of history in your summer. Plan your coveted trip to the Crystal Coast or the Outer Banks, but make a stop at New Bern with kids along the way. This charming town is the perfect place to stop for a quick pit-stop and lunch or to spend a full day learning about the history of North Carolina on your way out to the coast.
Tryon Palace and Gardens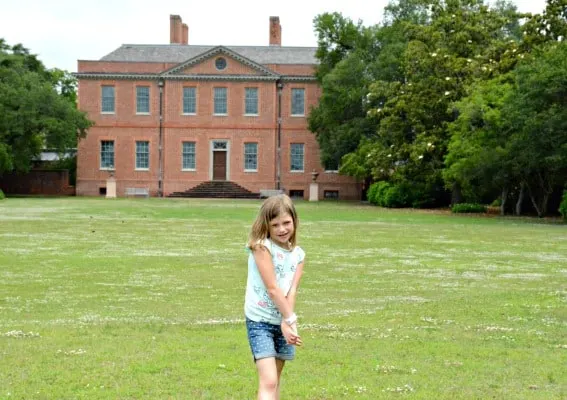 Tryon Palace, the most important historic landmark in New Bern, was only in use as a home for the British Governor of North Carolina for about five years before the American Revolution broke out. Sadly, the entire palace then burnt down in 1798. The building that can be toured today is a 1950s reconstruction, based on the original plans. The reconstruction is stunning, and the tour of the palace is packed full of stories from colonial times such as the story of Margaret, Governor Tryon's young daughter. As children tour Tryon Palace, they can envision themselves as Margaret, the little girl who lived in the palace, which was one of the most opulent buildings in the Americas during colonial times. My children loved imagining the little girl playing out back of the house in the gardens by the Trent River almost 250 years ago.
Ticket Information
Tickets for the North Carolina History Center and Tryon Palace Historic Site and Gardens include the gardens, living history demonstrations at the Hay House, tours of the Stanley House and Dixon House, and the North Carolina History Center (which is home to the Pepsi Family Center). Compared to similar attractions, ticket prices are quite a bargain at $20 for an adult ticket and $10 for children in grades 1-12.
North Carolina History Center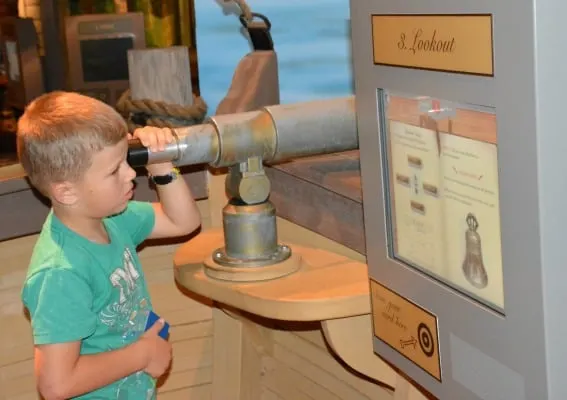 Lots of fun, experiential, and hands-on learning can be found at the Pepsi Family Center, which is included in the ticket price to Tryon Palace and the North Carolina History Center. Working as a team with their family and friends, kids can sail a ship through a storm as one person acts as lookout for the wind and weather conditions, another keeps the rats under control in the pantry, and still another works the sails. It's all hands on deck!
Birthplace of Pepsi
Just across the street from the classically Southern Christ Church of New Bern is a little soda shop commemorating New Bern as the birthplace of Pepsi-Cola. The most popular treat available is a Pepsi float. However, there are all sorts of Pepsi products available.
New Bern Trolley Tour
If a 45 minute tour of Tryon Palace and a turn at navigating the seas on a 1835 sailing ship at the North Carolina History Center have made your family even more curious about the history of New Bern, take the New Bern Trolley Tour, which transports visitors around the city telling the stories of dozens of historic buildings. Learn the story of John Wright Stanly's two historically significant sons (one a legitimate heir to the family's fortune and the other born by a slave), while being driven around town in a lovely climate-controlled vehicle.
The Aerie Ferry Pontoon Tour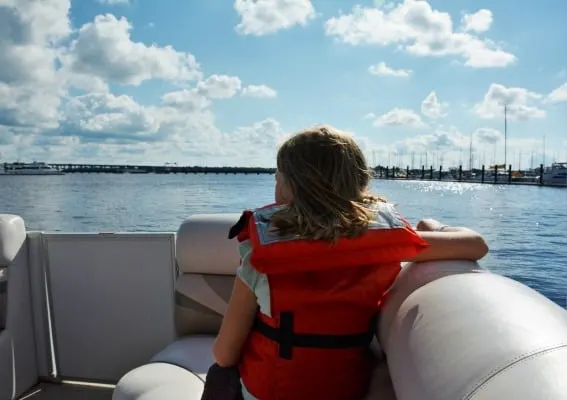 There's nothing more relaxing than taking a cruise along the Trent River after a day of walking around New Bern with kids. As we slowly meandered upriver we spotted osprey in their nests and riverside houses of the rich and famous. There's no forgetting that you are really, truly in the South as you motor past the beautiful cypress trees that line the river.
The Aerie Ferry is part of a collection of activities managed by the charming Aerie Bed and Breakfast. If I ever happen to be traveling to New Bern without my kids, I know that I will most definitely be checking out the bed and breakfast!
Where to Eat
If you're only going to eat one meal in New Bern with kids, make sure it is at Morgan's Tavern and Grill. The exposed beams and brick walls give this tavern-styled restaurant a unique, casual atmosphere. Morgan's fresh and flakey, honey-drizzled croissants brought warm to the table are absolutely amazing. A children's menu for kids under age ten features my kids' favorites, cheeseburger and chicken fingers, but also a garden salad with grilled chicken and fried shrimp. Based on the recommendation of my waitress, I ordered "The Bear's Way" burger, and I was not disappointed.
Need a place where your tots can get out their wiggles while you eat? The Cow Cafe, primarily known for its ice cream and treats, also offers sandwiches and salads that parents can enjoy while the kids play in the indoor farm-themed play area.
Where to Stay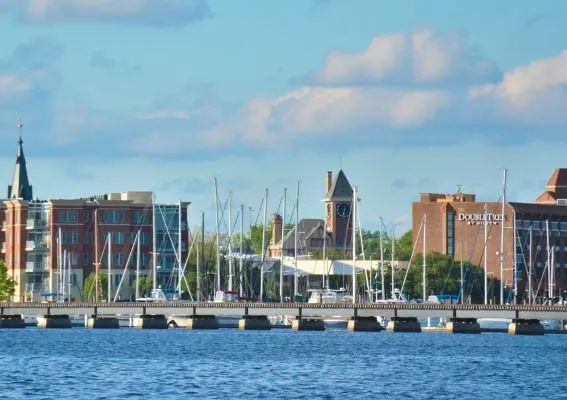 There are two hotels, the DoubleTree New Bern and the Courtyard New Bern, located riverside in downtown New Bern. Both of these hotels are waking distance from all of the city's top attractions.
My family stayed at the Springhill Suites New Bern, an easy seven minute drive from downtown New Bern. The large studio suite rooms, complimentary breakfast, location right off of I-70, and small indoor pool at the Springhill Suites makes it a great choice for families driving through New Bern to the coast. We found that street parking in downtown New Bern is both free and easy to find so staying outside the historic downtown is a great way to save a bit of money.
Just an Hour or Two from the Beach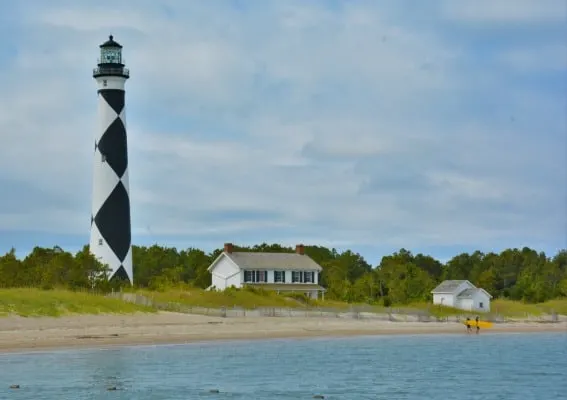 After visitors experience the history of North Carolina in New Bern, a relaxing beach vacation at any of the amazing beaches within a few hours drive of the historic city is a just reward.
Read more about a relaxing North Carolina beach vacation in Top 10 Things to Do In North Carolina.
All Pictures by Melissa Moore unless otherwise credited.
Disclosure: My family was hosted by Visit New Bern for the purpose of this review. All opinions are my own.
Featured photo by: Shutterstock