It's no secret that we love exploring nature with our kids. And although our amazing National Parks tend to get a lot of attention and love from families (and they very well should!), we've got a secret to share with you: state parks are often equally awesome!
Get your family exploring state parks in your neck of the woods with inspiration from our state parks week!
Exploring State Parks with Kids

We've got an exciting week of State Park fun rolling out on the blog. Don't miss:
---
Sponsor Spotlight: Visit Idaho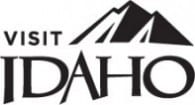 Idaho is home to thousands of miles of hiking and biking trails, lakes for swimming and fishing, mountains and dunes to climb, 18 ski areas for winter and summer fun, and more whitewater than any other state in the lower 48. Our state parks are in the center of it all, offering a variety of terrain, activities, camping options, and scenic beauty. So take a break and come out to play.
Visit www.visitidaho.org for more information and vacation ideas.
---
Join the Fun with our Facebook Party (and Win Prizes!)

Want to win some awesome Coleman gear to jump-start your state park family vacation? Join Trekaroo, Visit Idaho, and Coleman camping gear for a Facebook chat all about visiting state parks this summer! RSVP now for a change to win one of TWO big prizes from Coleman, including a screen dome shelter and family-sized tent (value $199 and up for each prize). http://www.coleman.com.
Facebook Chat Details: Tuesday, July 19th, 2016 from 9:30-12:30 PST
Want Inspiration? Check Out These Amazing State Park Adventures
This summer, Trekaroo sent families out to explore state parks. Check out their stories and be inspired to take your own family on these fabulous state park adventures.
Eagle Island State Park
The money-saving mommy behind She Saved took her family to a water-wonderland visit to Idaho's Eagle Island State Park. Check out her tips & inspiration for this great family trip.
Henrys Lake State Park
Our friends at Tips for Family Trips visited Henrys Lake State Park and are sharing their favorite moments with their family while camping in this beautiful state park that is a day-trip away from Yellowstone.
Read family-friendly reviews of state parks in:
California| Georgia | Minnesota | New Jersey | Pennsylvania
---
Follow the State Park Week Fun with #stateparktreks
[dc_social_wall id="53397"]

Featured photo by: Shutterstock