Club Med Punta Cana is located in the Caribbean, in the beautiful Dominican Republic. It has all of the elements of a relaxing beach-side vacation, combined with a whole host of activities to keep those who can't sit still (or don't want to) occupied. This all-inclusive resort is the perfect place to explore the balance between adventure and relaxation. Situated just a 10-minute ride from the Punta Cana International Airport, Club Med is attractive, easy to get to, and delivers on the details that are truly important to vacationing families.
Rooms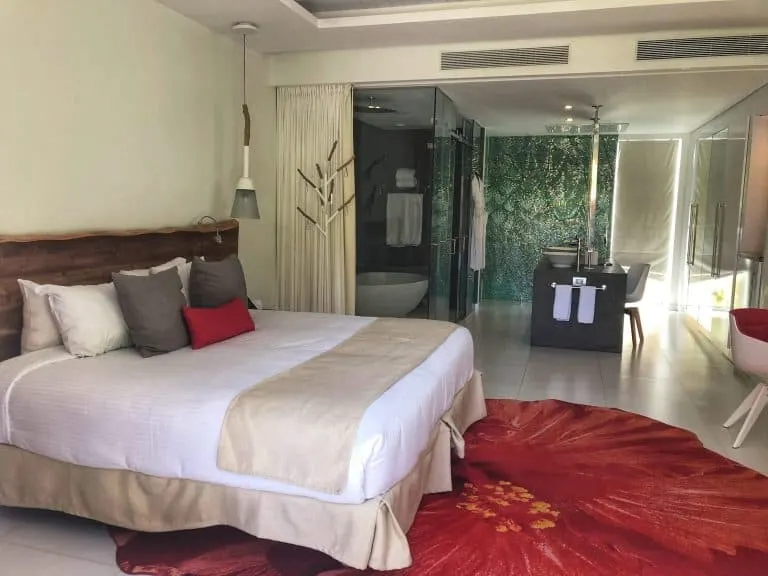 You won't find an impersonal gray high-rise at Club Med Punta Cana. The buildings at this resort are designed to compliment the natural surroundings. They are painted in pretty yellows and oranges to brighten things up without looking out of place. Deluxe Family Rooms have a living room and bedroom with a curtain in between, so mom and dad don't have to go to sleep at the same time as we the little ones. Each room features a refrigerator stocked with sodas or water. Bathrooms are small but well equipped, and include toiletries from L'Occitane.
Should you want to bump your experience up to the next level, Club Med offers family suites with waterfront views located in their exclusive Tiara rooms. These deliver the highest level of service, the most room, the best views, unrivaled privacy, and a beautiful infinity pool next to the ocean that you need to see to believe. This area also offers its own check-in and check-out for the best in personalized service.
Kid's Club
Club Med Punta Cana has a fun Kid's Club and it broken up into age groups. No 10-year-old wants to be stuck with a 3-year-old on vacation, and the staff- or Gracious Organizers as they call themselves- have certainly taken your child's wants and needs into consideration. Not only are kiddos put with others their age, they're able to participate in activities that work for them. Children learn about and interact with nature; play sports like mini golf, tennis, baseball and soccer; participate in group activities; make crafts; and play on the playground.
Join the Circus
One of the highlights of the Kid's Club is the resort's amazing Club Med CREACTIVE by Cirque du Soleil. CREACTIVE is an on-site interactive playground designed by Cirque du Soleil and staffed by trained performance artists. It features over 25 circus-inspired, artistic, and acrobatic activities that you can try! From artistic performance arts to acrobatic activities, this is your opportunity to pretend you've run away with the circus. Choose from activities such as the high bungee, double-flying trapeze, aerial silks, tightrope, and trampoline. Artistic activities include mask painting, juggling, percussion or dance. Your vacations stories will escalate to a whole new level when you come home with pictures of your family participating in these exhilarating activities! You can try one or attempt them all!
Circus activities just not your thing? Other resort activities that you can participate in include stand-up paddleboarding, beachside yoga, tennis, dance lessons, sailing, kite-surfing, volleyball, and golf. Club Med Punta Cana has three swimming pools, a spa with both youth and adult services, a fitness center, and a beautiful beach area for relaxing.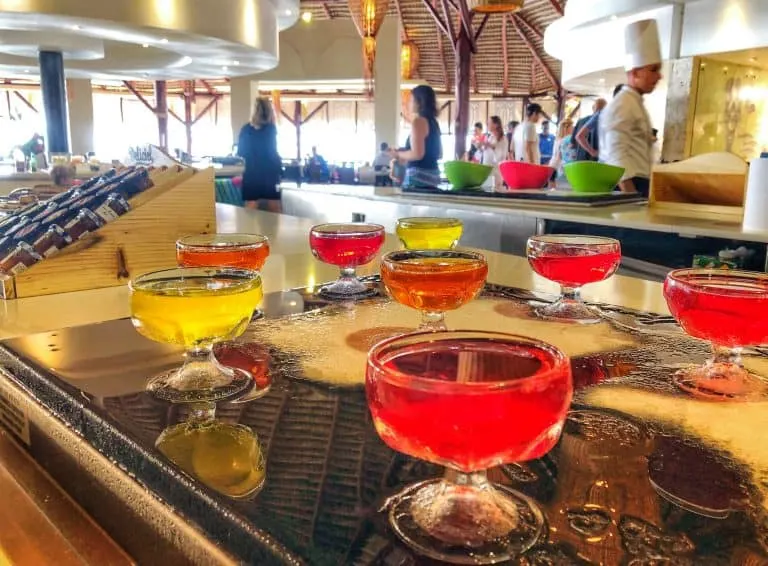 Food
Activities on vacation are important, but one of the things that usually disappoints many people at all-inclusive resorts is the food. Thankfully, Club Med makes food an important part of your experience. They recently added all-new food and beverage offerings, and do try to elevate their dining to a higher level. The meals are buffet style, but many of the dishes are arranged on their own plate, with appealing garnishes and sauce. There are plenty of items to choose from and the restaurants are all quite casual so you never have to feel under dressed. Each restaurant offers picturesque views while you dine, as well, which is a nice perk.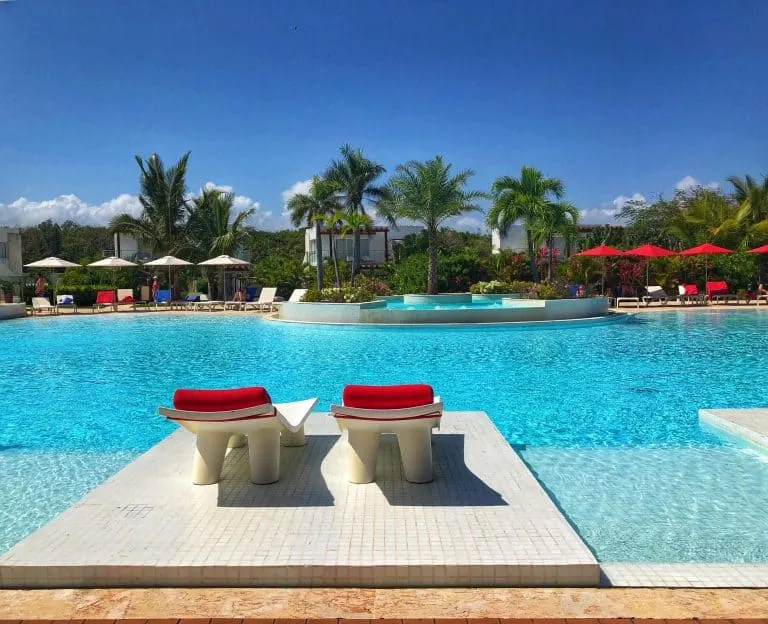 Adult Time
For those who want a little adults-only experience (or maybe just time away from the kids for awhile), the resort does feature an adults-only section. It's quiet here. This section has its own bar and pool so you can zone out, take some "me time". This resort recognizes that kids as well as adults need their own space, which is always a nice recipe for a great vacation.
Lead image by Club Med. All other pictures courtesy of Sharon Rigney.
Disclosure: The author was provided a complimentary stay at Club Med Punta Cana in order to facilitate this review. No other compensation was provided, and the opinions stated are her own.