A Montreal Christmas makes the downtown lights sparkle even brighter as the city fills with families enjoying incredible holiday celebrations and beautiful Christmas decorations. With events beginning as early as November and running through the New Year, there is no better place in Quebec to celebrate the holidays.
Whether gathering for stunning performances, doing some Christmas shopping, or taking part in outdoor seasonal fun, these are the best ways to celebrate Christmas in Montreal. Updated for the 2022 season!
Montreal Christmas 2022
The Santa Claus Parade (the Défilé du Père Noël)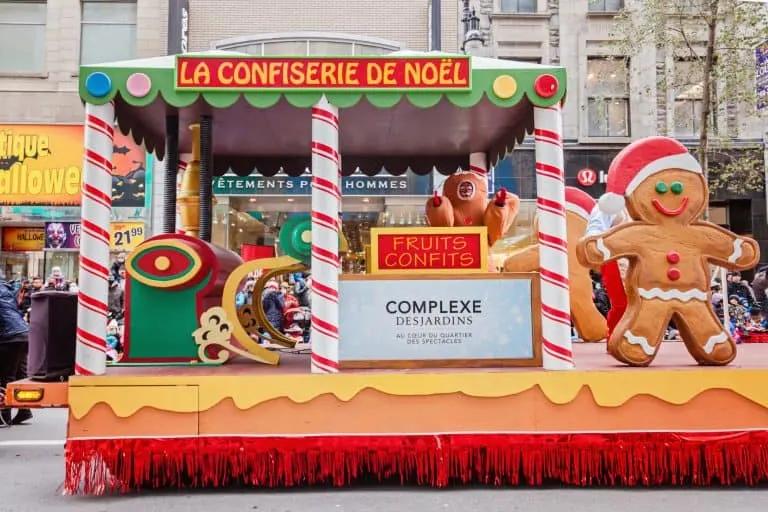 Christmas in Montreal kicks off with the annual Santa Claus Parade (the Défilé du Père Noël). For 70 years, Montreal has celebrated the holidays with floats, bands and of course Santa himself. This event is a hit with families but make sure to bundle up against the cold to be able to see Santa as the final float.
To watch the Santa Claus Parade, grab a spot on Sainte-Catherine street on November 19, 2022. The parade kicks off at 11am.
Christmas in Montreal's Old Port and Old Montreal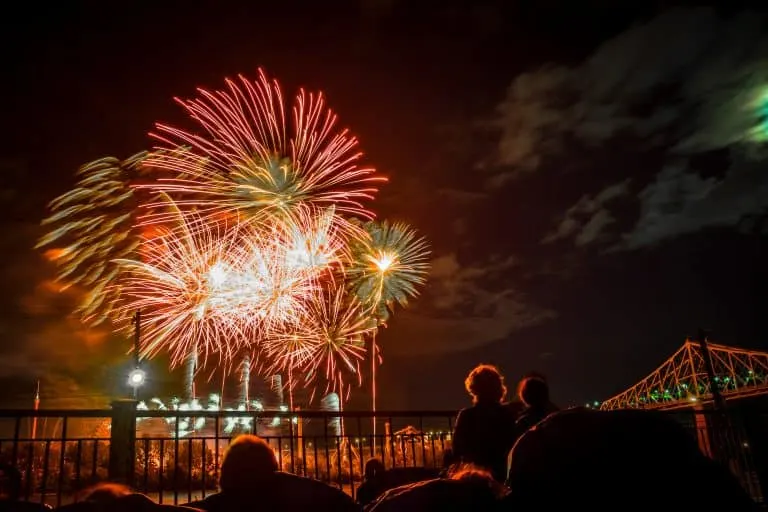 Meander through the weekend festivities at Merry Montréal which include theatrical performances and traditional Christmas Markets in charming Old Montreal.
Natrel Fire on Ice takes to the skies for nightly winter performances that combine pyrotechnics and Christmas music. Merry Montréal takes place from December 15 to December 31, 2022.
In nearby Old Port, families can enjoy the stunning fireworks displays, launched from Bonsecours Island, during Montreal's New Year's Eve bash.
The Great Montreal Christmas Market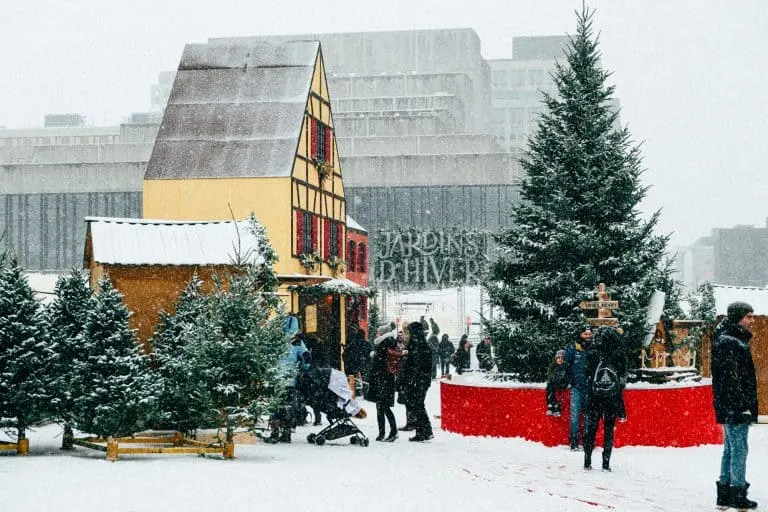 From November 19th until December 31, 2022, Sainte-Catherine Street is transformed into a magical Christmas Market. This is a perfect place to head after catching the Santa Clause Parade.
At The Great Montréal Christmas Market, families can shop at 30 different chalets featuring 61 local artisans from Montréal and throughout Quebec. As you wander, enjoy musical and theatrical programming and indulge in a glass of mulled wine or other Christmas delicacies.
Les Grand Ballet Canadiens de Montréal's The Nutcracker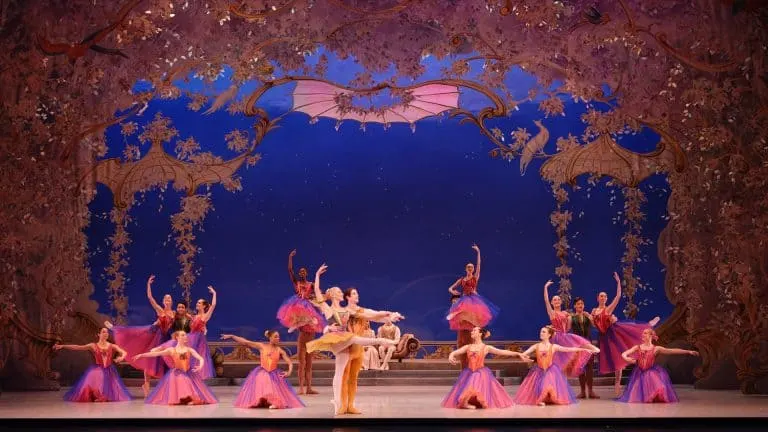 From December 9, 2022 through December 30th, 2022, dancers joined by Les Grands Ballets Orchestra perform the holiday favourite, The Nutcracker.
Choreographed by Fernand Nault, Les Grand Ballet Canadian de Montréal's performance of The Nutcracker is a colourful and magic-filled rendition of the Christmas Classic. Performances include a 2pm matinée and a 7pm evening show, making it easy for families to enjoy an afternoon or evening at the ballet.
Luminothérapie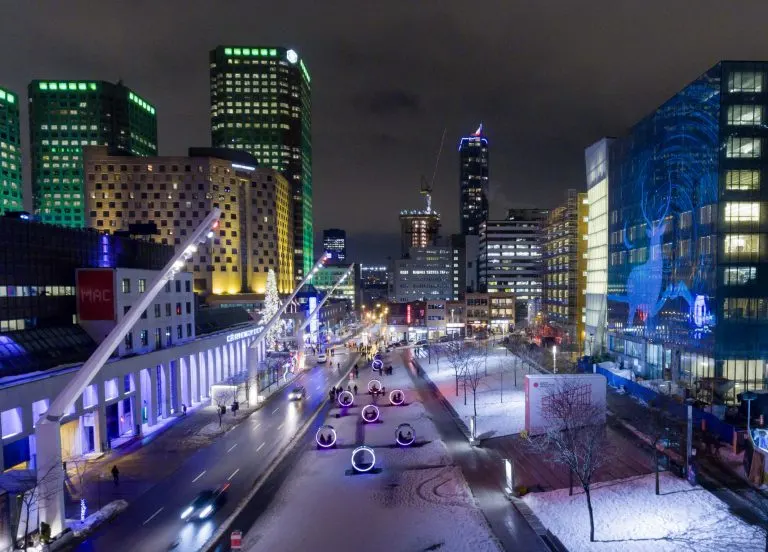 While not exclusively a Christmas event, Luminothérapie brings festive and fun touches to Montreal's Quartier des Spectacles from December to March.
In its 13th year, the festival brings illuminated and interactive art installations and video projections to Montreal's downtown core. Play on illuminated giant teeter-tooters and explore all the new exhibits for this year's festival.
Luminothérapie helps to bring light to downtown Montreal during the shortest days and darkest nights of the year. Head out into the night to experience this unique and whimsical festival.
Railway Christmas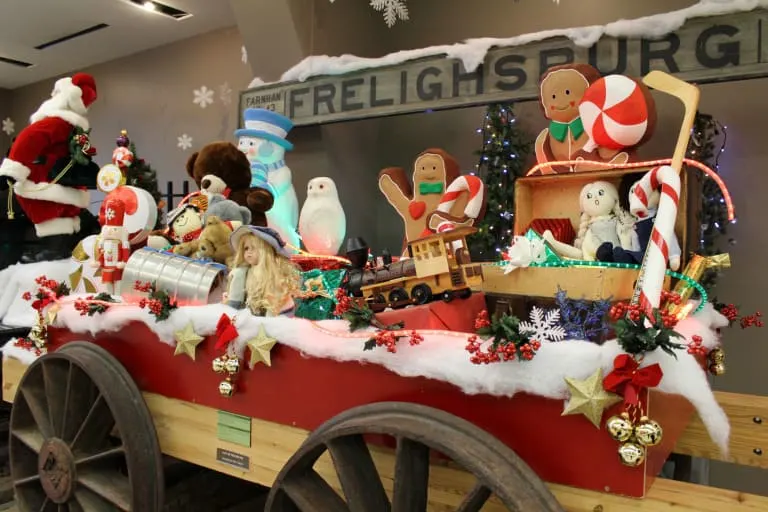 Head just outside of the city to explore Railway Christmas at ExpoRail. The Canadian Railway Museum, features holiday crafts, storytelling, and writing letters to Santa to be sent from the mail car.
All around town, you're likely to stumble upon beautiful holiday decorations and entertaining activities for the entire family this season!
Find more Christmas events near you! Trekaroo has guides for dozens of cities across North America.
Pin this to bookmark all the holiday fun; we update it yearly:

Featured photo by: Shutterstock
Thanks to Cindi Brothers for contributing to earlier versions of this article.