Breckenridge is one of our favorite mountain towns in Colorado. There are lots of great things to do in Breckenridge in winter, from skiing the slopes to go for a sled ride pulled by dogs. Plus great dining and plenty of interesting shops in town help keep everyone in your group happy.
Breckenridge is one of the Rocky Mountains magic towns. Here, the snowy mountain peaks hug the sky like two old friends coming together to share a secret. Their secret? Perhaps its the boundless beauty of Mother Nature or the endless opportunities for visitors experience discovery- the discovery of new paths, new experiences, and deeper bonds.
Here are our favorite things to to in Breckenridge on a winter family getaway.
Best Things to do in Breckenridge in Winter
Hit the Slopes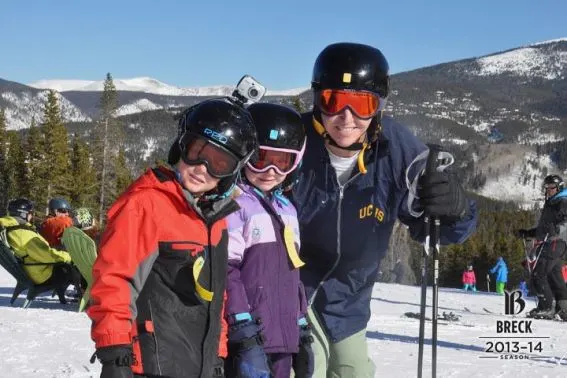 Breckenridge is a high elevation ski resort. The town sits at 9,600 feet and the resort's highest chairlift, the Imperial Express, take skiers and snowboarders all the way up to 12,840 feet! The high elevation and average of 300 inches of snowfall per year results in one of the longest ski seasons in North America.
Many people seem to forget that Spring Break can be a great time to take a ski vacation. In past years, my own family discovered on our own Spring Break ski trips that the crowds are sparse, the weather is often quite pleasant- odds are in particularly your favor at Breckenridge where they see 300 days of sunshine per year- and the deals are abundant.
Experience has taught me that nothing really improves skill and confidence faster than a day in ski school and the time my kids spent at Breckenridge Ski School at Beaver Run only solidified that belief.
On the first day of skiing, my daughter made her way down the hill like a snail on skis. After a day of ski school, she came out skiing like a completely different kid and was able to confidently keep up with her speed demon brother.
Speaking of speed demon, his day of ski school took him from the skiing easy green runs to expertly coasting down the intermediate blues. Yes, my kids are now officially out-skiing me.
Read reviews from families who have experienced Breckenridge Ski Resort for themselves.
A Note on Altitude Sickness
When visiting high elevations, altitude sickness can sometimes hit those of who spend most of our time near sea level.
There are oxygen bars and all sorts of gimmicky products you can buy to "help" with altitude sickness but when my family visited Peru, our tour guide who was native to the Andes and frequently encountered out-of-towners not used to the elevation, told us that the best way to combat altitude sickness was to drink plenty of water and skip the oxygen shots because they don't allow your body to adjust to the altitude.
Typically a body will adjust to the new altitude within 24 hours. Be sure to watch little ones, who aren't often the best at communicating, for signs of altitude sickness such as lack of appetite, high pulse, upset stomachs, and excessive fatigue. Keep kids well hydrated, encouraging them drink twice as much as normal to combat the thin, dry air, and they should do great!
Go Dog Sledding or Snowmobiling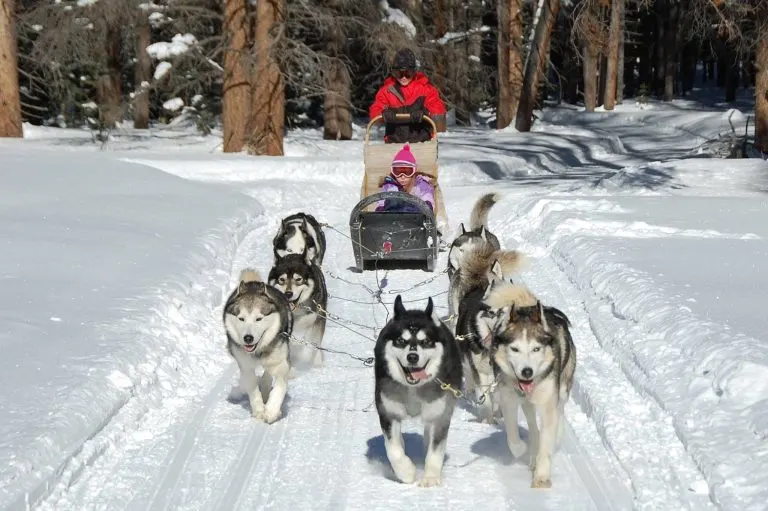 If you want to give your family an experience that they will never forget, take them dog sledding through the Rocky Mountain's stunning winter scenery. Good Times Adventures, a local outfitter that offers amazing dog sled and snowmobile tours to families with children as young as five, lets the entire family do the mushing.
Members of your party will take turns guiding the two-person dog sled through snowy Swan Valley. Guides cater to your comfort level, making the ride as tame or exhilarating as the mushers feel comfortable experiencing.
Expect to fall in love with the friendly huskies pulling your sled; each has its own distinct (and loveable) personality and skill set. Everyone in my family agrees that our dog sled adventure was truly the highlight of our time in Breckenridge.
See what other places made our list of the best dog sledding in Colorado.
See for yourself just how much fun dog sledding in Breckenridge can be!
Snowmobiling is another activity offered by Good Times Adventures. You will begin by heading across the Swan Valley before making your way up to Georgia Pass, ending up on top of the Continental Divide at 11,585 feet above sea level.
The entire experience is about two hours long. Drivers must be at least 15 but passengers can be as young as five. The combined weight on a shared, two-person snowmobile must not exceed 400lbs.
Try Snow Tubing or Sledding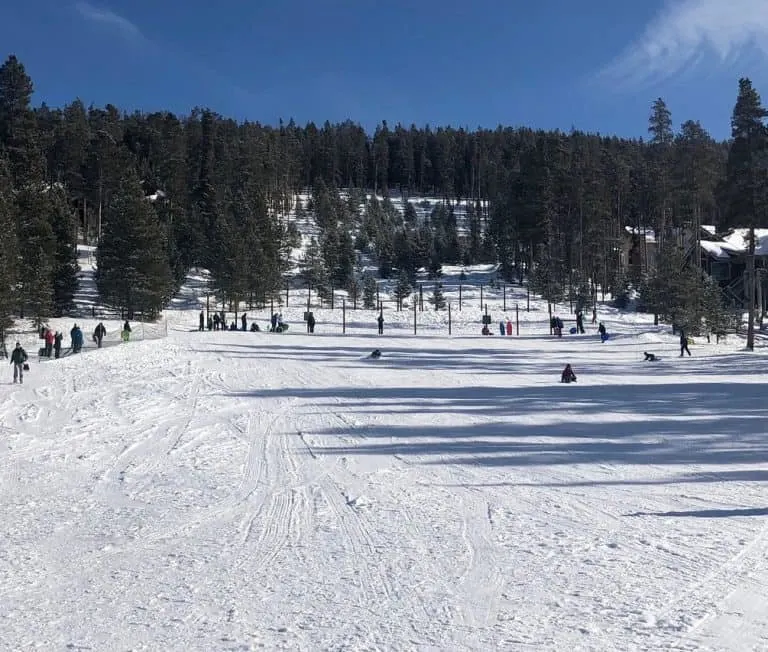 Carter Park in Breckenridge has its own sledding hill that is popular with locals. It is a located next to a former ski slope and is plenty wide, but can also get plenty crowded during peak times given its central location.This is a BYOS (bring your own sled) spot and sleds can be purchase in town at the grocery stores.
Another free place to sled in Breckenridge is Runaway Sledding Hill. This hill is regularly groomed and maintained, and there is even a spot to borrow snow discs (but don't count on availability).
This spot is located along Airport Road on the Breckenridge Free Ride bus loop so take the bus if you are coming from town. There is also a parking lot with lots of space.
There is sledding and then there is extreme sledding. Country Boy Mine isknown for its gold panning and mine tours, but it decided to get involved in the winter adventure scene as well.
This sledding course begins with a snowcat trip up to the mine's orignal entrance where sledders can choose from four different runs that are almost a full kilometer in length! This activity is best suited for kids ages seven and up given its length, speed, and the fact that you must ride the sled alone.
Here are 30 places to go sledding and snow tubing in Colorado.
Strap on Some Snowshoes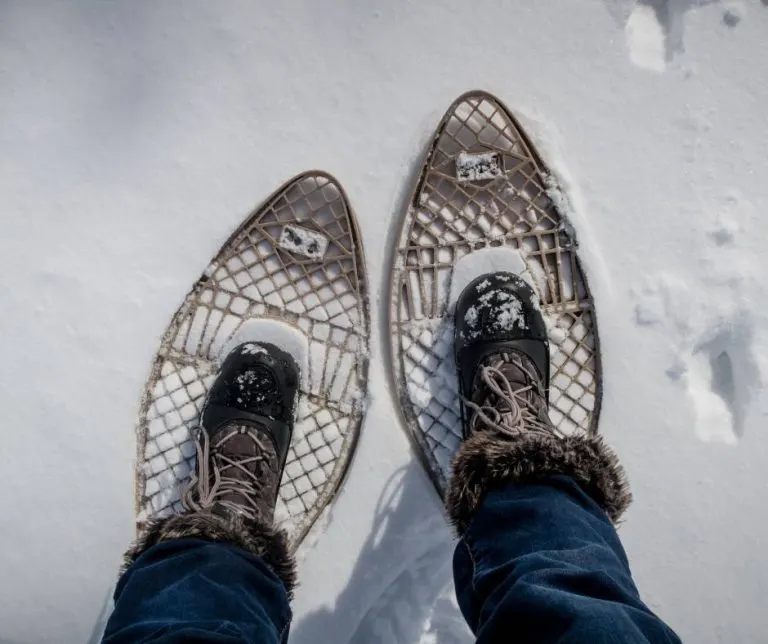 Country Boy Mine also offers snowshoeing tours. Strap on a pair of snowshoes and explore this beautiful property, including the historic mine. Tours are two hours in length.
The Breckenridge Nordic Center is another great place to try snowshoeing. They provide rentals and there are three beginner trail onsite. You can book guided tours here as well.
Attend the International Snow Sculpture Championships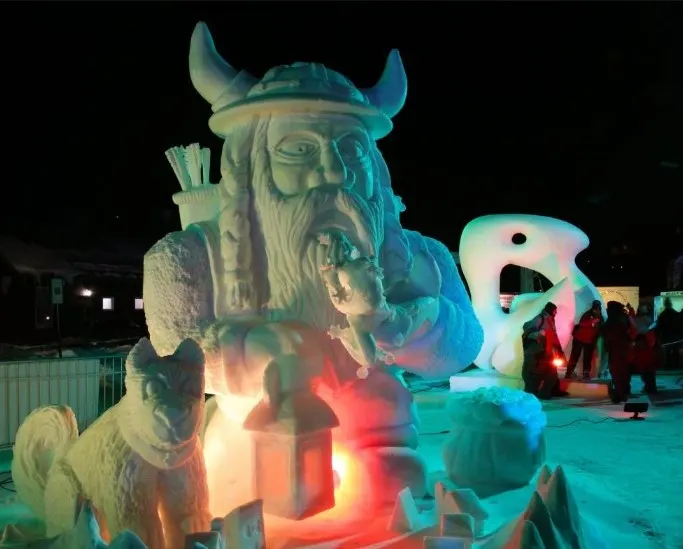 Every year at the end of January, Breckenridge hosts the International Snow Sculpture Championships. Teams from across the globe compete to turn 25-one blocks of snow into works of art without power tools! They have five days to sculpt their masterpieces which are on display dowtown for one week of viewing.
This year Sculpting Week will be taking place January 23-27th and Viewing Week will be January 27- February 1, 2023.
Enjoy Ice Skating Outdoors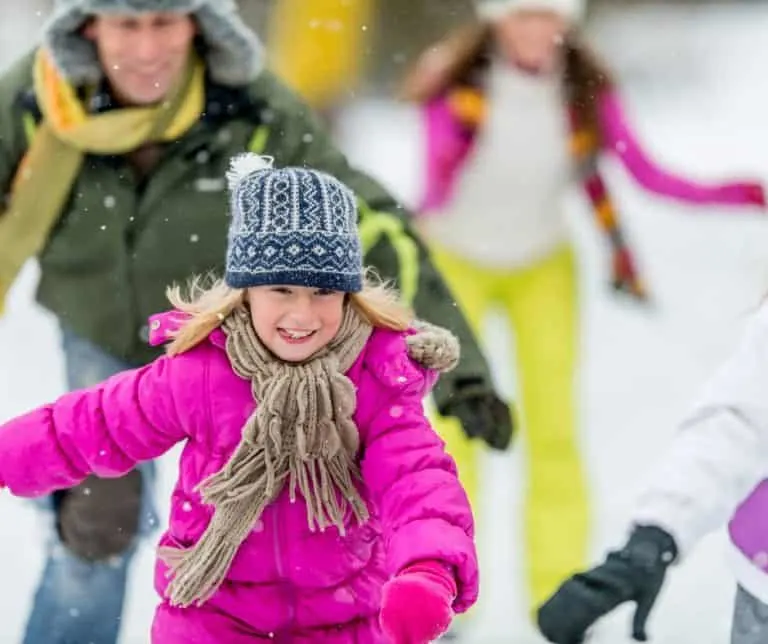 The Stephen C West Ice Rink has year-round ice skating on its indoor rink, as well as options to ice sports like broomball and the Canadian favorite, curling. The center also has its own outdoor ice skating rink which is typically open from October through April. There is a free shuttle stop right out front, so you can leave your cars at the lodge and concentrate on fun.
Maggie Pond is another fun to go ice skating. It is located at the base of Peak 9, just a short walk from Main Street. When it is open (dependent on weather), skates can be rented from the Village at Breckenridge.
Take a Sleigh Ride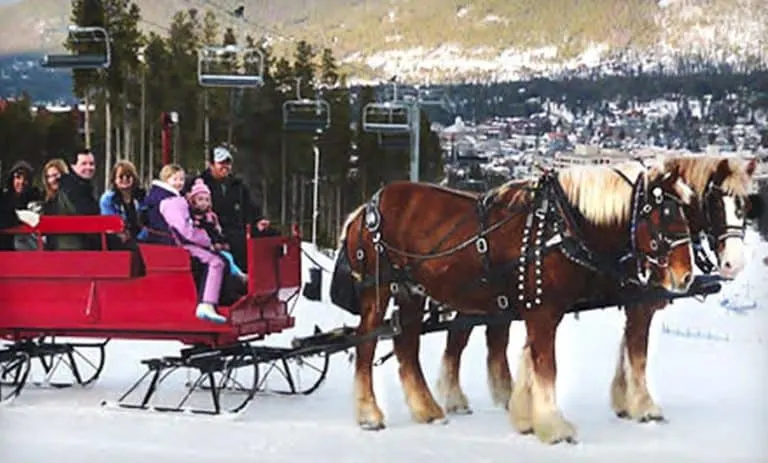 Is there a more classic winter experience than a sleigh ride? It just harkens back to a bygone area, and is something everyone in the family can enjoy.
Peak 9 Sleigh Rides at Breckenridge Stables offers 30-40 minute evening rides up the Breckenridge Ski Resort. You will get enjoy lovely views of the town, the Continental Divde and the surrounding Rocky Mountains. Hot chocolate and blankets are provided.
Breckenridge Stables also offers sleigh rides out of Breckenridge Gold Run Nordic Center. They even have Dinner Sleigh Rides which iclude the same 30-40 minute ride across the Nordic Center's meadow plus a buffet dinner at the clubhouse featuring brisket, chicken, cornbread, mac and cheese, and more.
Explore Town
Unlike many ski resort towns which are merely a result of the chair lifts being installed, Breckenridge has been bustling since 1859, long before the slopes were groomed and condos were built. As a matter of fact, the charming downtown of this former gold rush town is a National Register Historic District.
The Blue River meanders through town behind Main Street, and a lovely walking trails skirts its banks. Main Street and its surrounding side streets are lined with "mom and pop" shops (kids will love exploring Peak-a-Boo Toys) and locally-owned restaurants housed in lovingly cared for historic buildings.
Fun fact: Many of the outdoor scenes from my favorite movie, National Lampoon's Christmas Vacation, were shot in Breckenridge!
Take Advantage of Kids Night Out
If you would like to enjoy a date night your sweetheart, skip the babysitter and drop the kids off Mountain Top Children's Museum's Kids Night Out so that you can enjoy an adult evening at one downtown Breckenridge's great eateries while the kids are having a blast making educational crafts, playing games, exploring the museum's hands-on exhibits, and chowing down on dinner. A word of warning: when you come to pick them up they won't want to leave!
Stay at Beaver Run Resort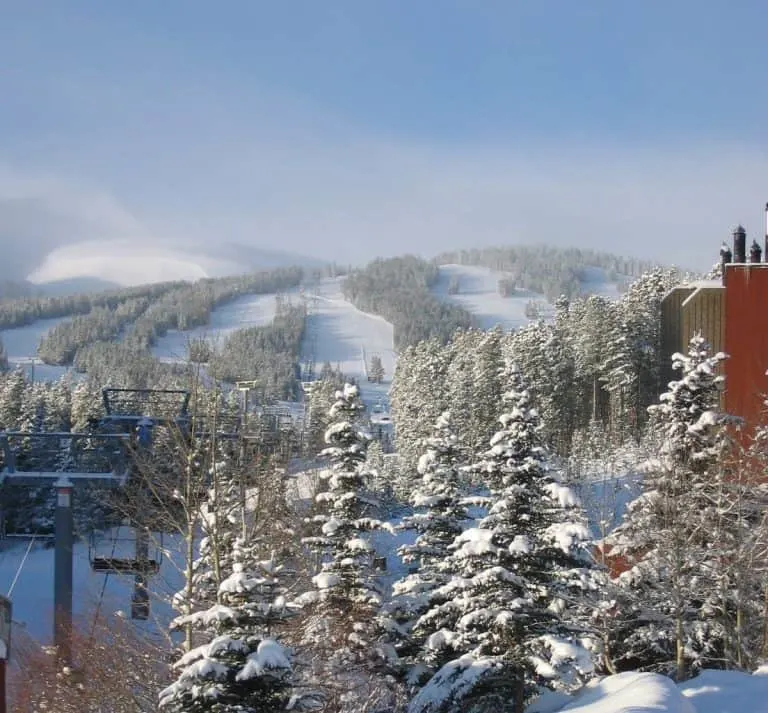 Beaver Run Resort is a great place for families to call home base, no matter which season they visit Breckenridge. The resort is conveniently located at the base of Peak 9, features multiple amenities (spa, pool, and mini golf, anyone?), offers guests varied dining options, and has spacious condos that scream family-friendly.
The convenience of staying at a ski-in property within easy walking distance of downtown means families won't have to worry about things like lugging ski equipment (Beaver Run offers complimentary ski lockers to its guests) or driving on wintry mountain roads. It also means families can easily come upstairs to their rooms for lunch (condo kitchens= vacation cost savers) or a nap and be back out on the slopes again within minutes.
Read my full review of Beaver Run Resort.