Last Updated on
I've visited Yosemite National Park every summer since I was a kid, so friends often ask me what one thing you absolutely must do while you're there. The answer is easy: Take a hike! I don't think there's a better way to explore the park than on foot. Hikes offer free entertainment for kids and pack in plenty of opportunities to slow down and enjoy the great outdoors. The good news is there are plenty of trails to choose from in Yosemite but the trick is deciding which is best for your family. Here are some of my favorite hikes to take with my own two boys, ages five and two.
Today's guest post was written by Debi Huang. Debi is a Los Angeles-based wife, mom and adventure guide for two young boys. Her blog, GoExploreNature.com, is all about getting kids and families outdoors and connected to nature. She's fortunate enough to have a family cabin in Yosemite National Park, her family's favorite national park and one they visit every year. You can follow her on Twitter at @goexplorenature .
Best for beginning hikers: Lower Yosemite Falls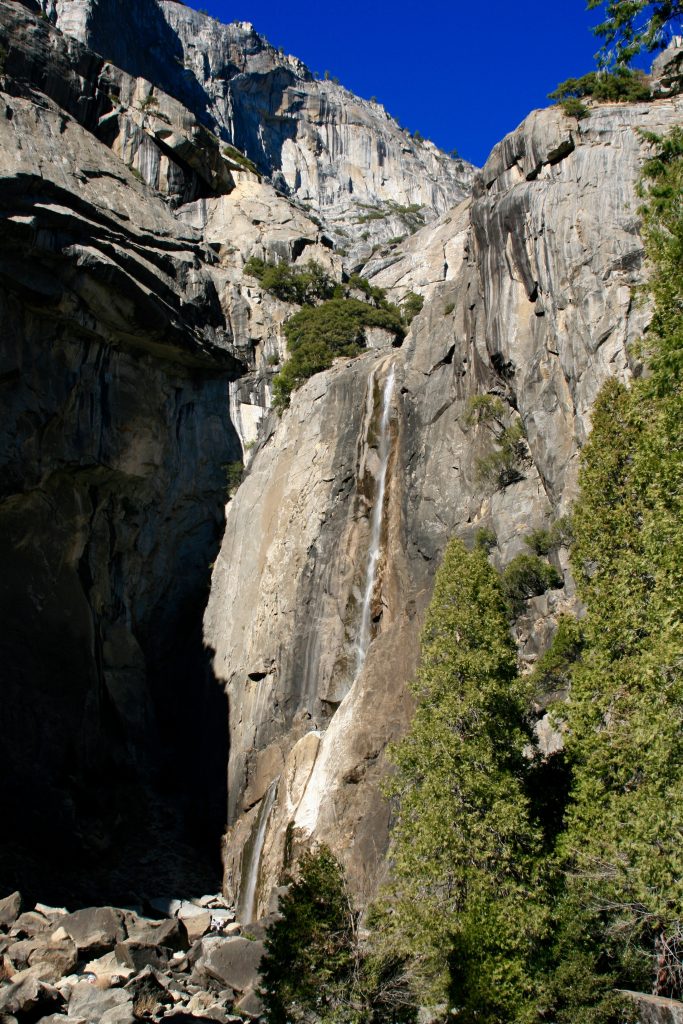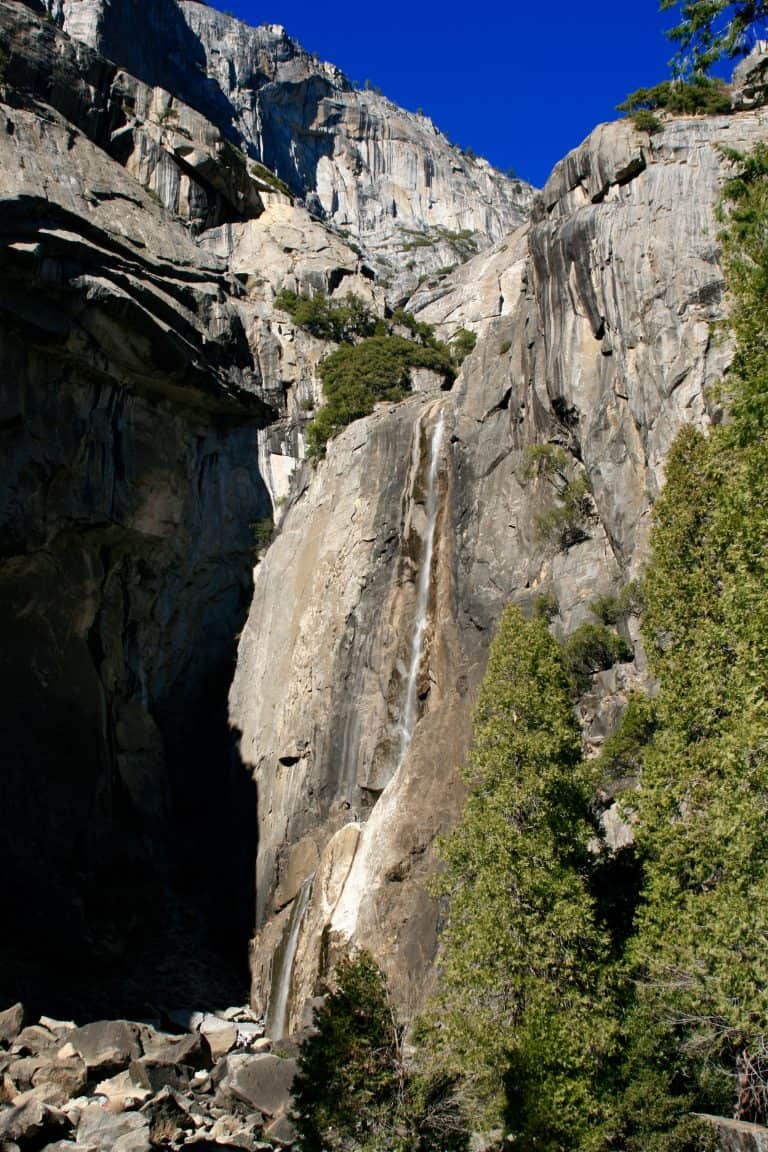 There's a reason this is one of the most popular hikes in Yosemite Valley. The half-mile stroll to Lower Yosemite Falls is almost entirely flat, paved and perfect for little legs just discovering the fun of hiking. And the payoff is huge – an up-close view of one of the most well known waterfalls in Yosemite National Park (and mist from the falls if it's full enough).
Although this walk can be done in half an hour, I recommend you take it easy, enjoying the scenery along the way. My oldest especially enjoys "rock climbing" on all the big boulders beside the trail.
Best off-the-beaten-path hike: Chilnualna Falls
I've been on all the more popular (and more congested) hikes in the Valley, yet the Chilnualna Falls Trail in nearby Wawona remains one of my favorites. No crowds, stunning scenery and plenty of serene spots to enjoy a lunch make this a hike we take every year.
This is a moderately difficult trail with a consistent incline for much of the way, although there are enough stretches of flatness to give little legs a rest. The complete hike is 8.2 miles roundtrip, but you can easily accommodate your kids' skill levels by creating your own endpoint. One of our favorite spots to stop is at either of the two waterfall cascades about a quarter of a mile up. If your kids are older, continue up the trail about 1 ½ mile until you connect with the river, a wonderful spot to stop for lunch.
Best hike among the trees: Mariposa Grove of Giant Sequoias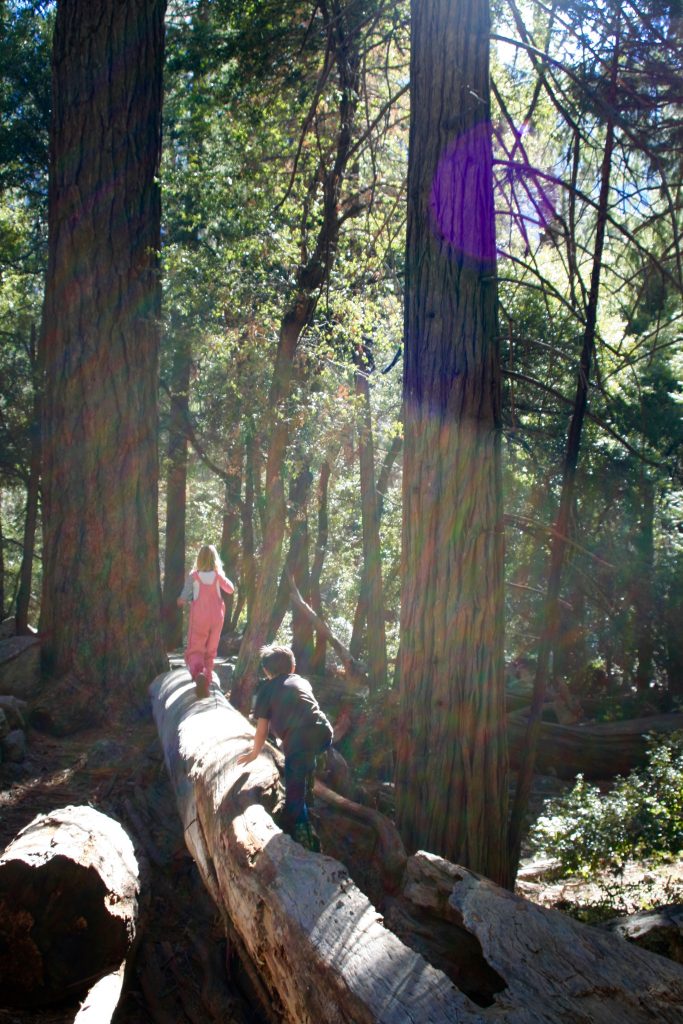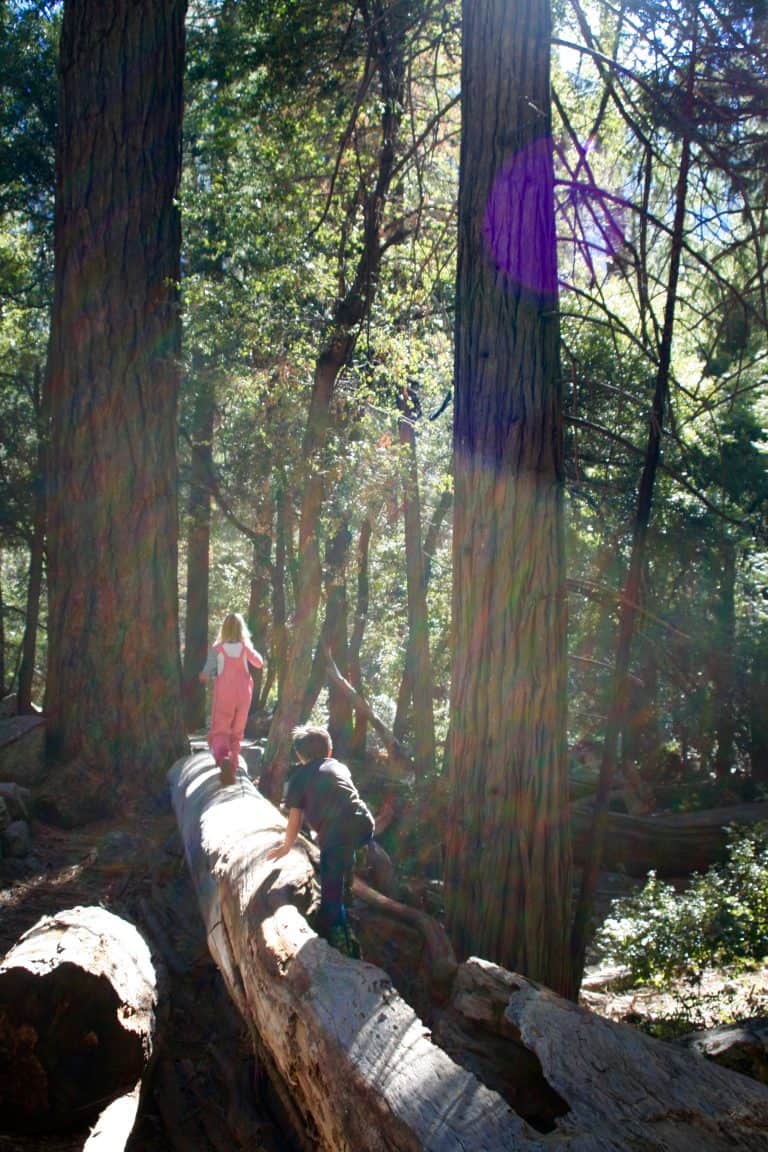 The Mariposa Grove of Giant Sequoias, located just two miles from the South Entrance to the park, is home to some 500 of the largest living things on the planet. We first took my oldest son to the "big trees" when he was two and he was completely awe-struck.
The best way to see these beauties is to walk among them. The 1.6–mile roundtrip hike to the Grizzly Giant is a good option for kids and will take you right past the California Tunnel Tree, so named because visitors used to be able to drive their cars right through it! Not only did my then 2 year old love all the trees, but he found plenty of bugs to check out on the ground, too!
Best nature walk: Wawona Meadow Loop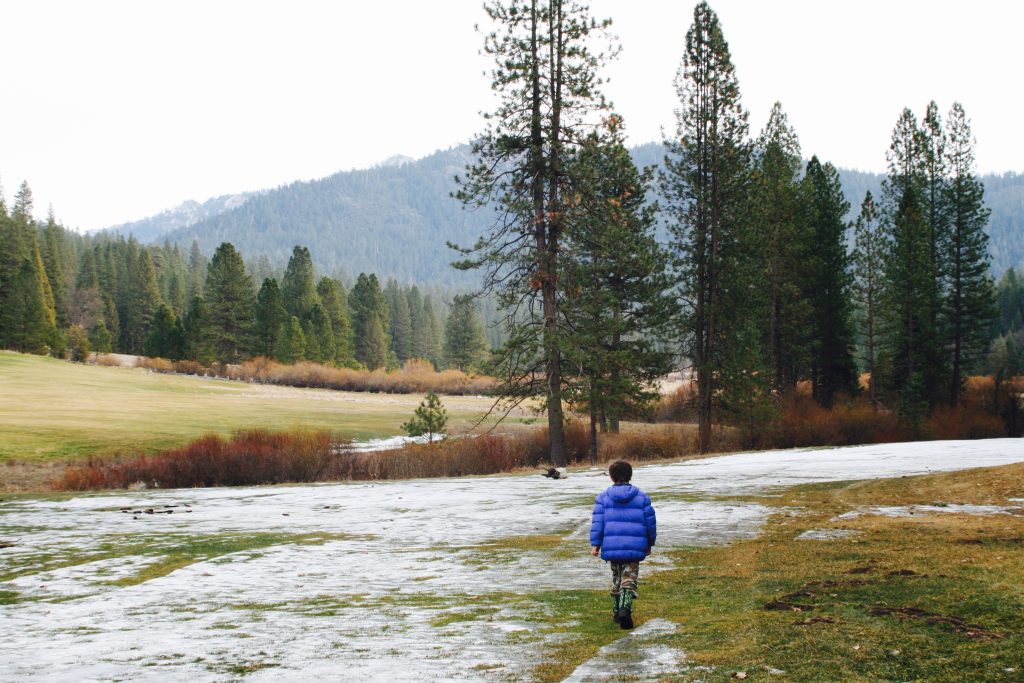 The Wawona Meadow Loop trail is my favorite place to take a nature walk because there are plenty of things to discover right along the trail. And because this 3.5-mile hike is a giant loop, you only have to go as far as your little ones enjoy, then turn back around.
Along the trail, there are wildflowers aplenty, streams begging to be explored, sticks for gathering, animal tracks to identify and more. You might even bump into a few of Wawona's horses – they share this path with hikers during the summer. Beware: This is an unpaved fire road and can get quite dusty (read: dirty), especially during the summer.
Best hike when you're short on time: Bridalveil Falls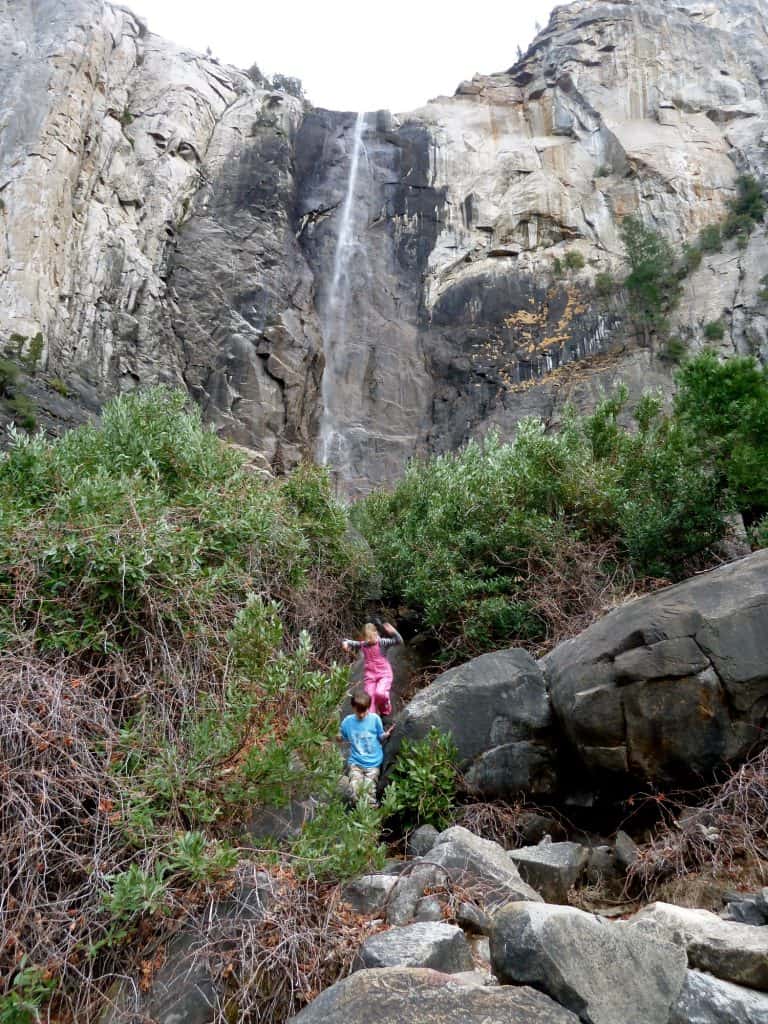 This ½–mile roundtrip hike makes the list because the trailhead is easy to reach by car and the hike itself is one of the shortest around. An added bonus for kids is that during the hot, summer months you're bound to be rewarded with a little shower when you reach the base of Bridalveil Falls. (That's because unlike other falls in the Valley, the water here flows pretty much year round.) The trail is paved and stroller-friendly.
No matter what hike you choose during your visit to Yosemite National Park, you won't be disappointed. And you just might be surprised to see how much your kids enjoy it, too.
Trekaroo is seeking families who love National Parks! Sign in and share your reviews on Trekaroo. Every review you write over the next 4 weeks can be can be entered in the $1000 Summer of Travel Contest!
Did this post get you itching for a trip to Yosemite? Than check out more activities for kids in Yosemite.
Want advice for places to stay in Yosemite from parents in the know? Be sure to read about kid-friendly lodging in Yosemite
Enter to win a National Park Pass

Related:

Lead Image by BigStock/ noblige
All other photos by Woman_In_Travel